Pink sneakers are here to stay.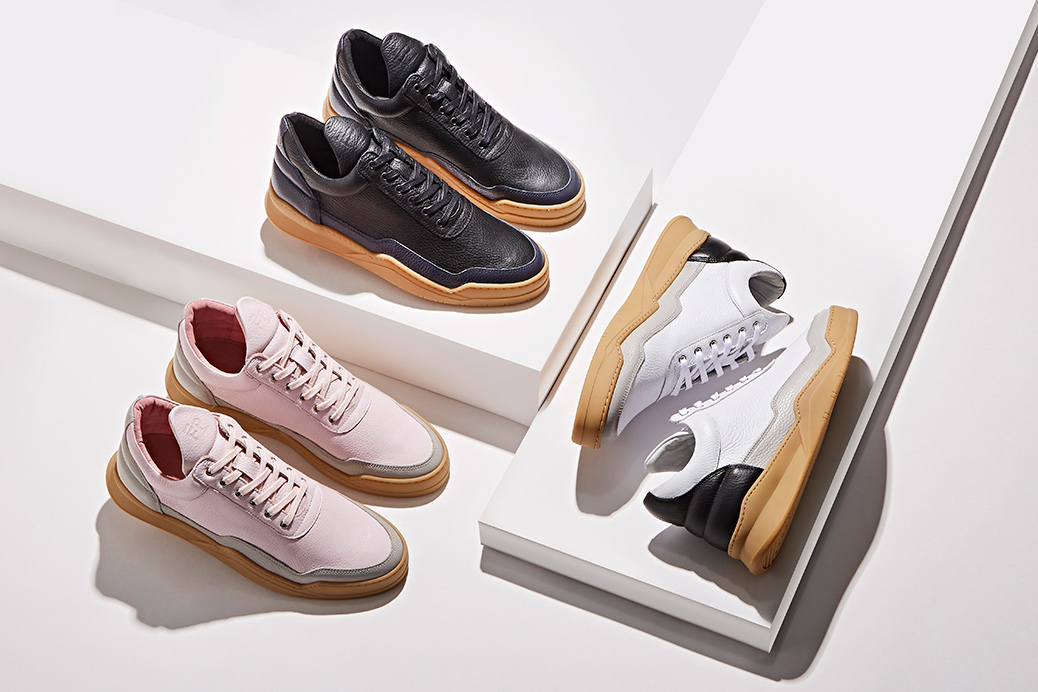 Barneys New York and Amsterdam's Filling Pieces have collaborated as part of the BNY Sole Series to release a new take on Filling Piece's classic silhouette – the Leather Low Top Sneaker.
This sneaker comes in three colourways and all include a durable gum sole. The jagged edges to the sole compliment the high tongue, shape of the shoe and the high-quality leather finish. The white shoe has a contrasting black heel with a light grey strip, the black shoe features navy detailing, and the pink shoe is complimented by a subtle grey strip.
This sneaker is available exclusively at Barneys online and in store for pre-order and retail at $250.