7 of the most common men's skin issues and their solutions.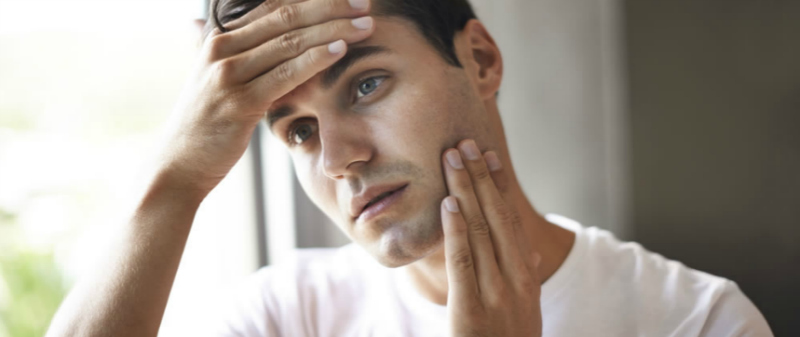 When it comes to men's skincare problems, as with everything, there's a cause and a fix. Whether it be your antagonising acne, that unsightly razor burn or simply a case of premature wrinkles, we've all got something about our skin that we'd like improved.
With this in mind; we've broken down some of the most common men's skin issues around, a little bit about what you can do to prevent them, and some handy products to get things moving in the right direction.
Ingrown Hairs
How ingrown hairs are caused: An ingrown hair is caused when a follicle becomes blocked, forcing the hair to grow back in on itself or sideways under the skin.
How to fix ingrown hairs: Ensure to exfoliate well both before and after shaving as well as shaving with the grain can help to prevent ingrown hairs. Most tend to disappear by themselves after some time, if not – visit your GP.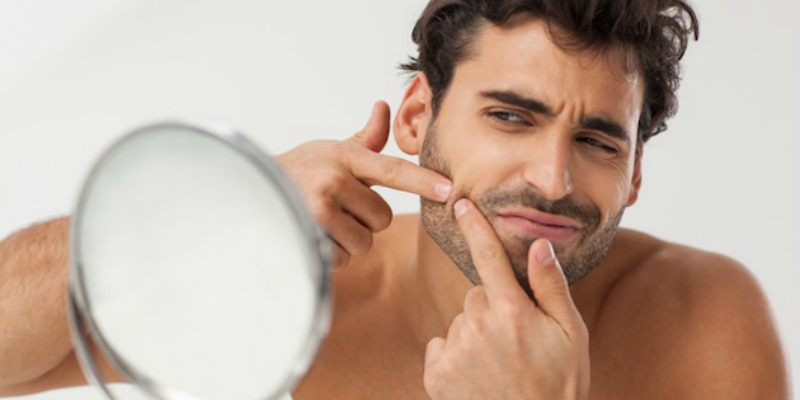 Useful Products:

Wrinkles
How wrinkles are caused: Skin looses the ability to bounce back over time, but this can be hastened by smoking, sun damage, alcohol and other environmental factors.
How to fix wrinkles: There's a mind-boggling amount of fixes and supposed remedies, creams, treatments, etc. but, as with most things, prevention is always better than cure so avoid the above to help yourself in the long run.

Useful Products:

Acne
How is acne caused: While the list of factors that can contribute to acne is endless, fundamentally acne is caused by a blocking of a follicle or pore with excess oil and dirt. This allows bacteria to gather forming pimples, white or blackheads.
How to fix acne: For adults eating a good diet, drinking plenty of water and avoiding rress can all help. For teenagers, however, acne is often worsened by hormones – with which, there's little that can be done.

Useful Products:


Razor Burn
How razor burn is caused: Razor burn is caused when skin and hair follicles are damaged through the usage of dirty or blunt blades. This causes unsightly redness as well as raised skin and stinging sensations.
How to fix razor burn: Razor burn is best avoided by using quality, sharp razors. Alongside this, using a good shaving foam or gel, applying a post shave balm followed by a moisturiser can prevent razor burn from flaring up.

Useful Products:

Oily Skin
How is oily skin caused: Oily skin can be caused by a plethora of reasons from diet to weather, stress, hormones, genetics, incorrect products, etc.
How to fix oily skin: In itself, oily skin isn't a massive problem. Acne and other problems inflated by oily skin, however, can become issue. The key is in using the right products for your skin to keep the visible oil at bay.

Useful Products:

Dark Circles Under Eyes
How dark circles are caused: In the case of dark circles, there's a seemingly endless number of reasons they appear including; hereditary, lifestyle, poor diet, lack of sleep, poor skin care, stress, sun damage, iron deficiencies and the list goes on…
How to fix dark circles: Alongside the numerous reasons they form, thankfully, there's also an abundance of ways to get rid of them. We'd prioritise getting better sleep, eating better and drinking plenty of water; followed by the addition of the below solutions.

Useful Products:

Sun Damage
How sun damage is caused: Pretty self-explanatory, don't be heading out in the sun without any form of SPF – even when it's overcast.
How to fix sun damage: There's a selection of creams that'll gradually help reverse damage and pigmentation, for more substantial results a trip to a professional is likely necessary.
Useful Products:

All of the Above?
UniverSkin: The future of skincare? We think so. Universkin is a completely new approach to skincare developed by a board of surgeons, dermatologists, pharmacists and other medical professionals with the aim of offering completely unique skincare to each customer, targeted at their own specific issues and concerns.
Due to the products potency and completely unique nature of each person's skin, a consultation is required before you can purchase any products. Dr. Rita Rukus has spearheaded the range's entry into the British capital, offering visitors the chance to try out the future of skincare themselves.
You can expect to be scanned, analysed and quizzed on lifestyle factors in order to find the perfect match for your skin. You'll then receive a day and night moisturiser, day and night serum and a 50 SPF sunscreen to prevent any other damage. Moving forward, this can then be tweaked to address any other concerns.
PAUSE have tried this skincare regime for themselves for over two months now. It'll address any of the issues above, alongside a host more. Hands down, it's one of the fixes for problematic skin currently on the market.