BAPE releases another Insta-tease.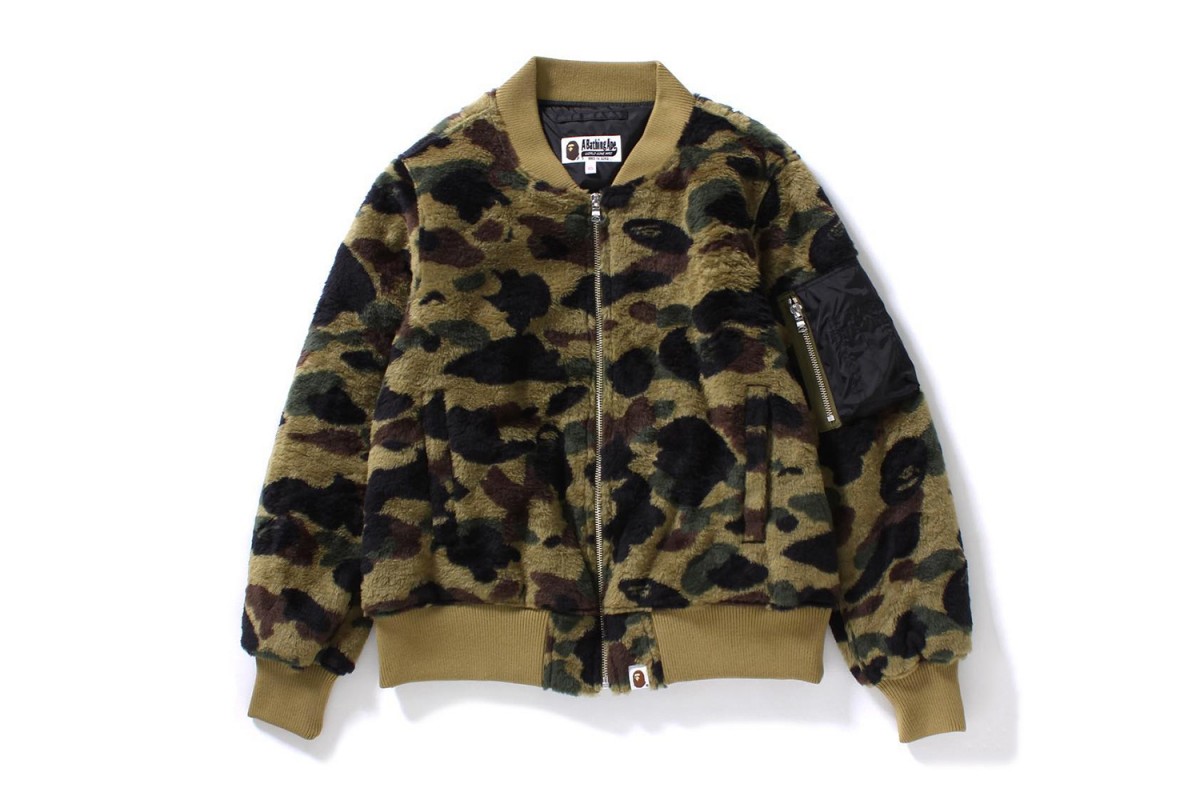 Swing by BAPE's Instagram page and you'll see that the streetwear brand is releasing a fleece bomber jacket in the near future.
From the post we can see that this outerwear offering utilises the brand's signature camouflage pattern, along with details such as a full-zip, side pockets, zipped arm pocket and ribbed collar, cuffs and hem.
There is no release information surrounding the BAPE fleece bomber as of yet, but stayed tuned to PAUSE to find out more.