See the full Lacoste Men's Fall/Winter 2017 Collection which showcased at NYFW: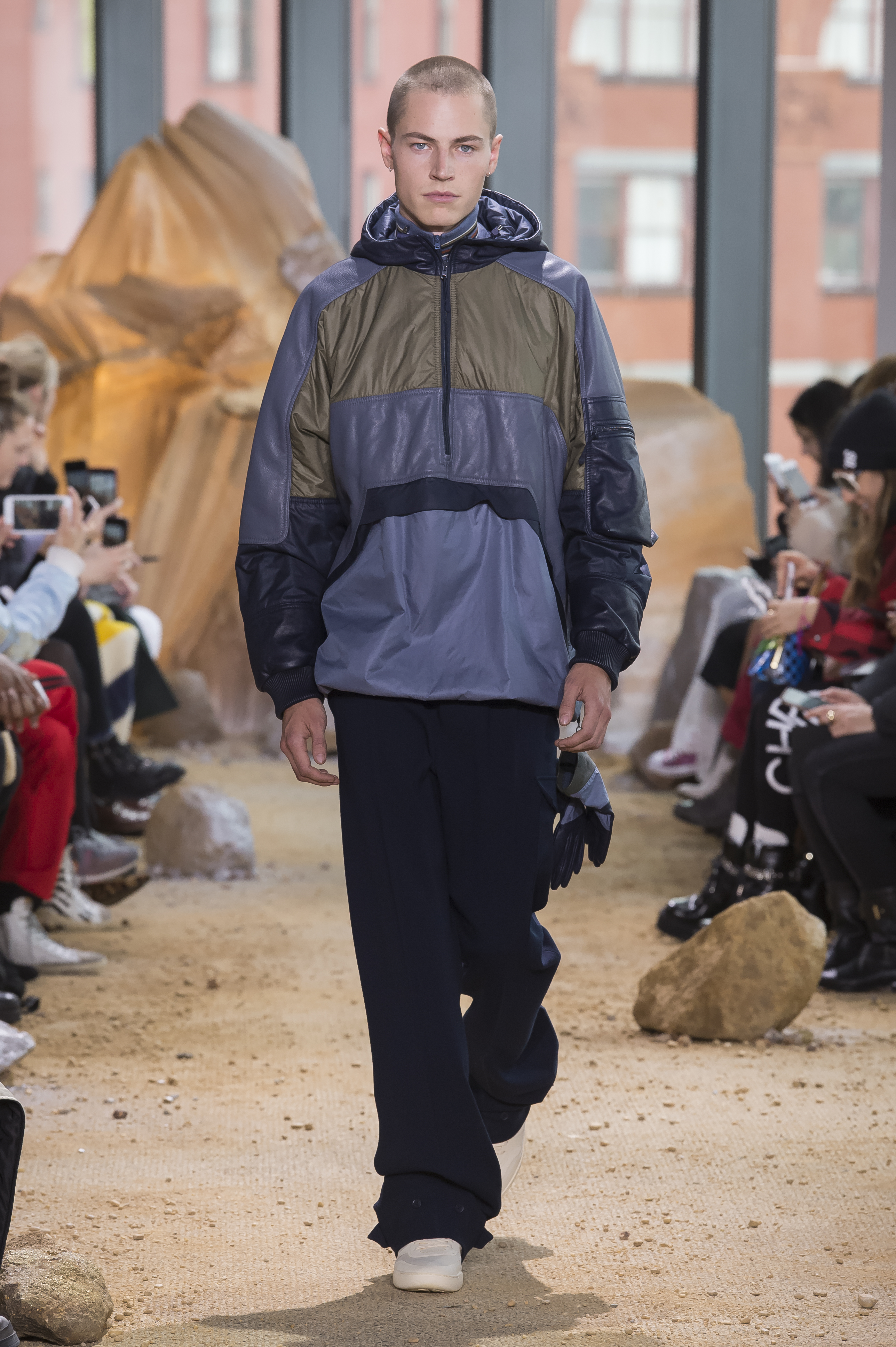 We eventually know the Lacoste recipe Felipe Oliveira Baptista has been working on since his last presentation. After witnessed a relaxed, yet strong collection for the Spring/Summer 2017 last year, it sounds like the designer opted for a way more mystic and astronomic approach this season.
The "Cosmic Safari", as named by Felipe Oliveira Baptista, was then reflecting the sand-beige, terra-cotta and deep blue palette on the pieces of the Fall/Winter 2017 collection. Sporty, minimalist and chic silhouettes followed each other for the New York audience. The Fall/Winter 2017 collection will then be placed under the helm of avant-garde clothing, with a twist of grunge, as we can spot on both male and female models. Think Stanley Kubrick's 2001: A Space Odyssey. Starring Kurt Cobain and the rest of Nirvana.
Check the photos below: