Torn between Love and War.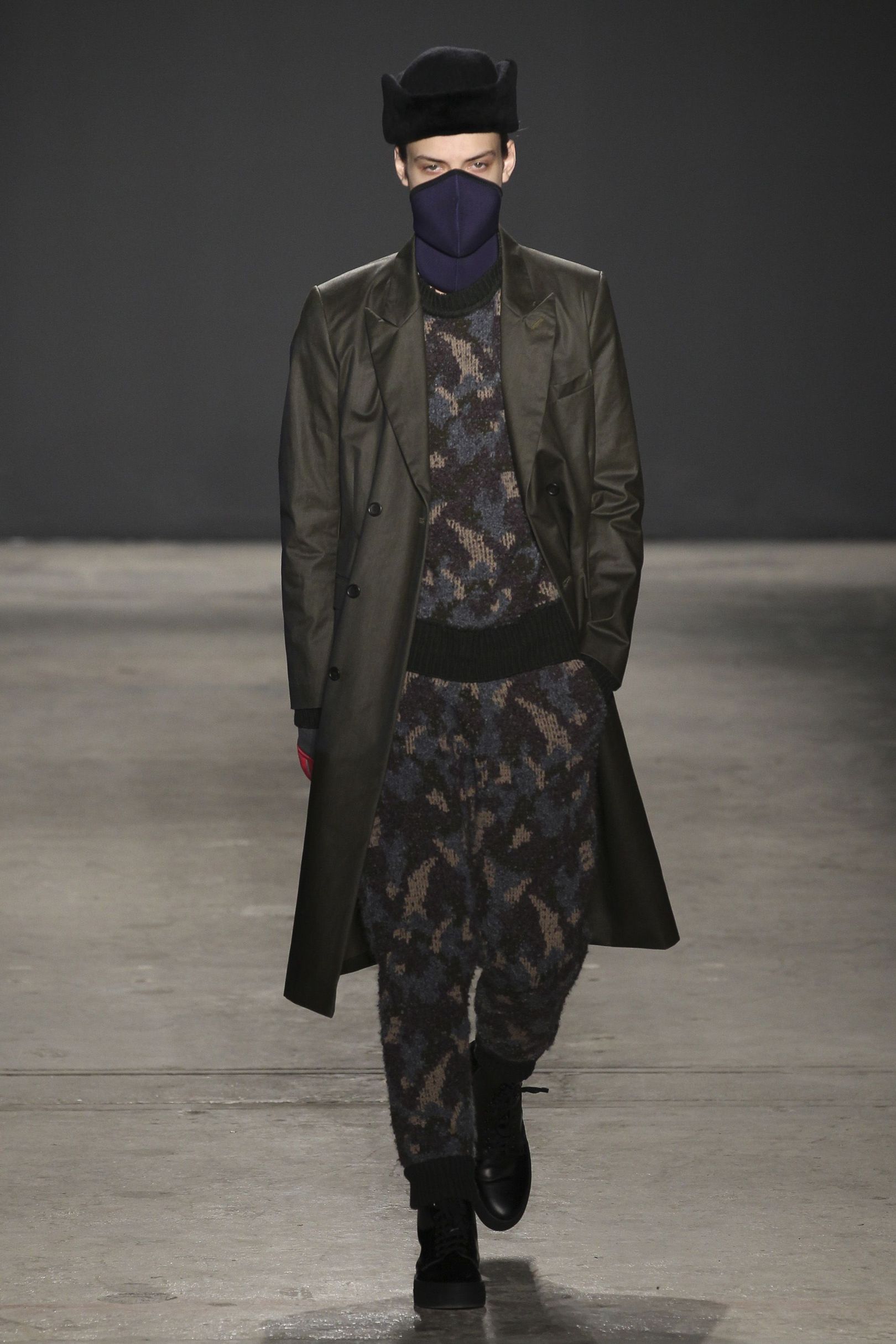 Inspired by the political distress with an optimistic hint of love, the designer celebrated his 10th anniversary. Robert Geller started designing the collection more than 6 months ago during unstable times in Europe as well as the US. Heavy military references are visible throughout the whole collection. The designer felt frustrated and a bit scared when so much hate was going on. He wanted to fight it with hope and positivity, hence the reason why he made a bit threatening ski masks pink and purple. The hopeful melancholy is evident in the pink, purple and silk orange touches. Each outfit consisted of at least one lighter piece to represent the effort to fight hate with hope.
To describe his newest collection, the German-born designer said it was all about the "need to protest, the need to protect but also have some hope."
See the full Robert Geller Autumn/Winter 2017 collection which showcased at New York Fashion Week Men's below.