Is it another Thrasher flame rip off?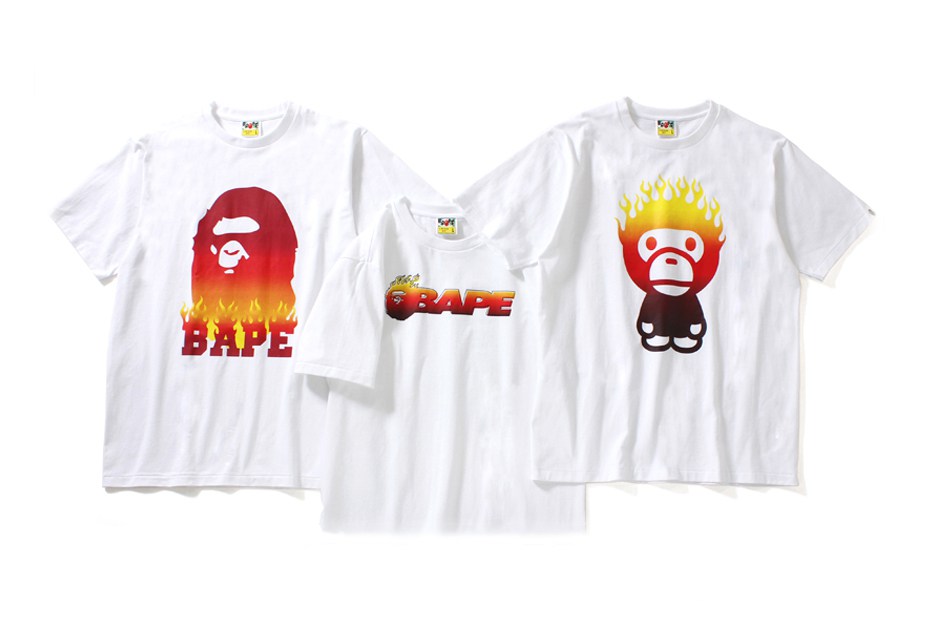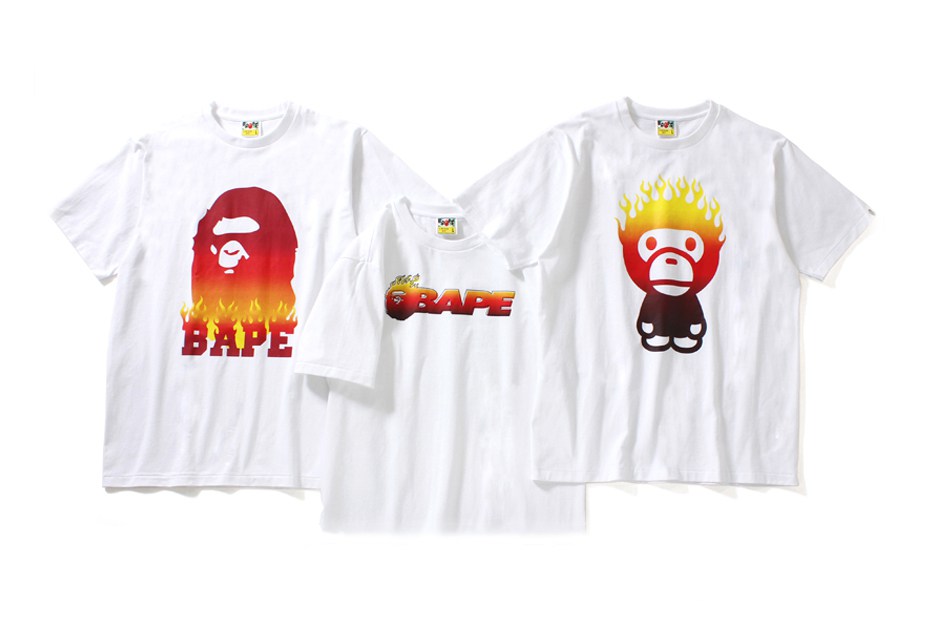 BAPE have announced their new "Flame Tee" collection. The capsule collection includes three different T-Shirts featuring BAPE, Baby Milo and BAPE logo designs all seemingly inspired by Thrasher's original flame logo. T-shirts will be available in either black or white. Recently, Thrasher have had their logo ripped off by high street brands such as H&M and Forever 21 after famous celebrities such as Justin Bieber and Rihanna began to wear the brand's clothing.
The "Flame Tee" capsule collection will be released on Saturday, March 25 online and at selected BAPE locations for approximately £50.