Prices start at approximately £50.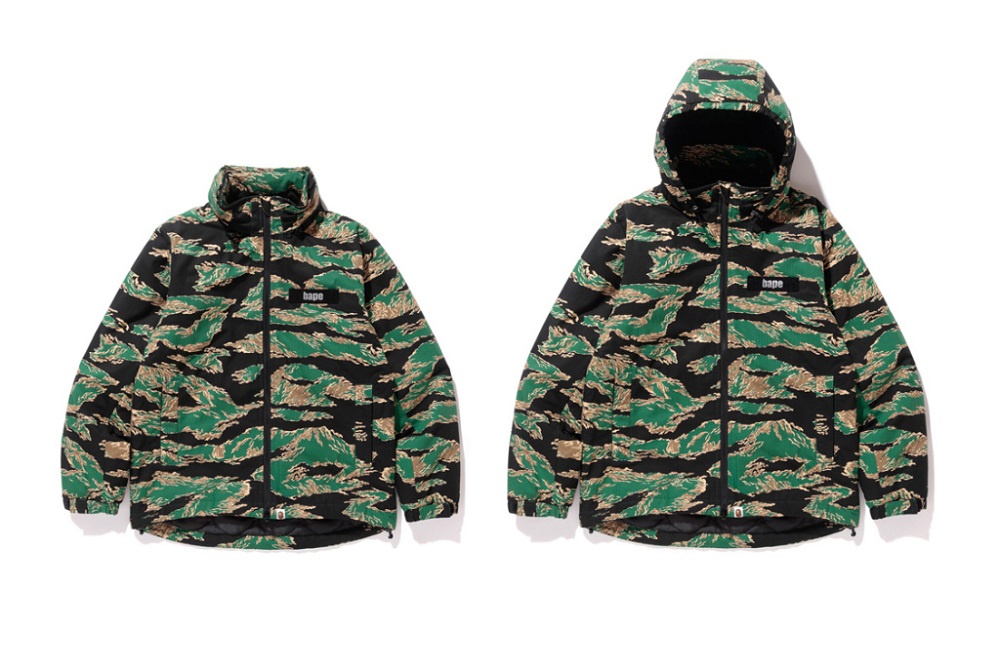 A Bathing Apa (or BAPE) is a Japanese clothing brand founded by Nigo back in 1993. The streetwear brand has just unveiled their new "Tiger Camouflage" pattern that is heavily used in their Spring/Summer 2017 collection. The brand's merchandise is now available in new beige as well as good old dark green colour. You can also spot "Ape Heads" and "BAPE" logos throughout the collection. BAPE's newest collection features jackets, hoodies, sweaters, pants as well as bags. The "Tiger Camouflage" collection is set to be released on Saturday, March 4. You should be able to purchase your favourite item from the collection at BAPE stores as well as online.
See the full BAPE "Tiger Camouflage" collection below.