After being taken to Chanel airport and supermarket, Karl Lagerfeld took us to space.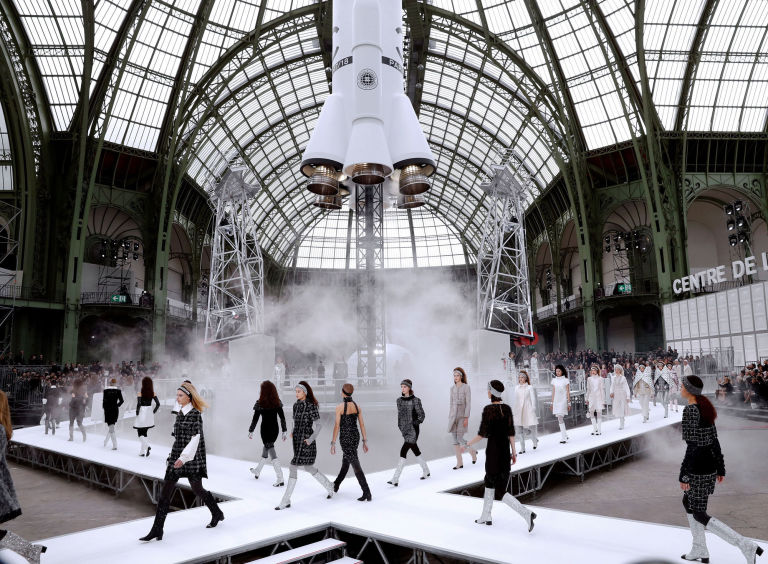 Even thought we are used to Karl Lagerfeld creating out-of-this-world runway sets, the creative designer managed to outdo himself again. For this year's Chanel Fall/Winter 2017 fashion show, the brand created its own space station inside Grand Palais in Paris. The runway set was phenomenal and it featured a life-size Chanel rocket ship stationed in the middle of the runway. For the finale, the space ship actually took off (only a few meters) to Elton John's "Rocket Man."
Karl Lagerfeld spent six months creating the set for Chanel's Fall/ Winter 2017 fashion show. Watch the video above to see him explain designing the space-inspired show.