It is all about shades of brown.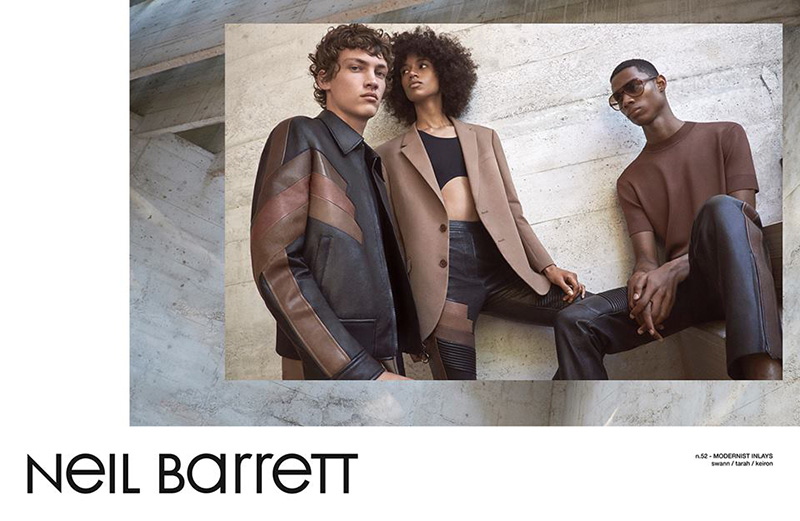 After working for 5 years for Gucci and proposing the start of Prada menswear, Neil Barrett founded his eponymous brand in 1999 and debuted his first collection on the runway in 2000. Now, for his Spring/Summer 2017 campaign, he collaborated with photographer Scott Trindle and stylist Tony Irvine. The campaign captures various themes and colour schemes from Neil Barrett's latest collection. Models Models Swann Guerrault, Keiron Caynes and Tarah Rodgers sport brown leather as well as brown, blue and red fashions. The designer's signature colour blocking is also present.
See the full Neil Barrett Spring/Summer 2017 campaign below.