Rihanna's third Fenty Puma collection tool place at Paris' Bibliothèque Nationale de France.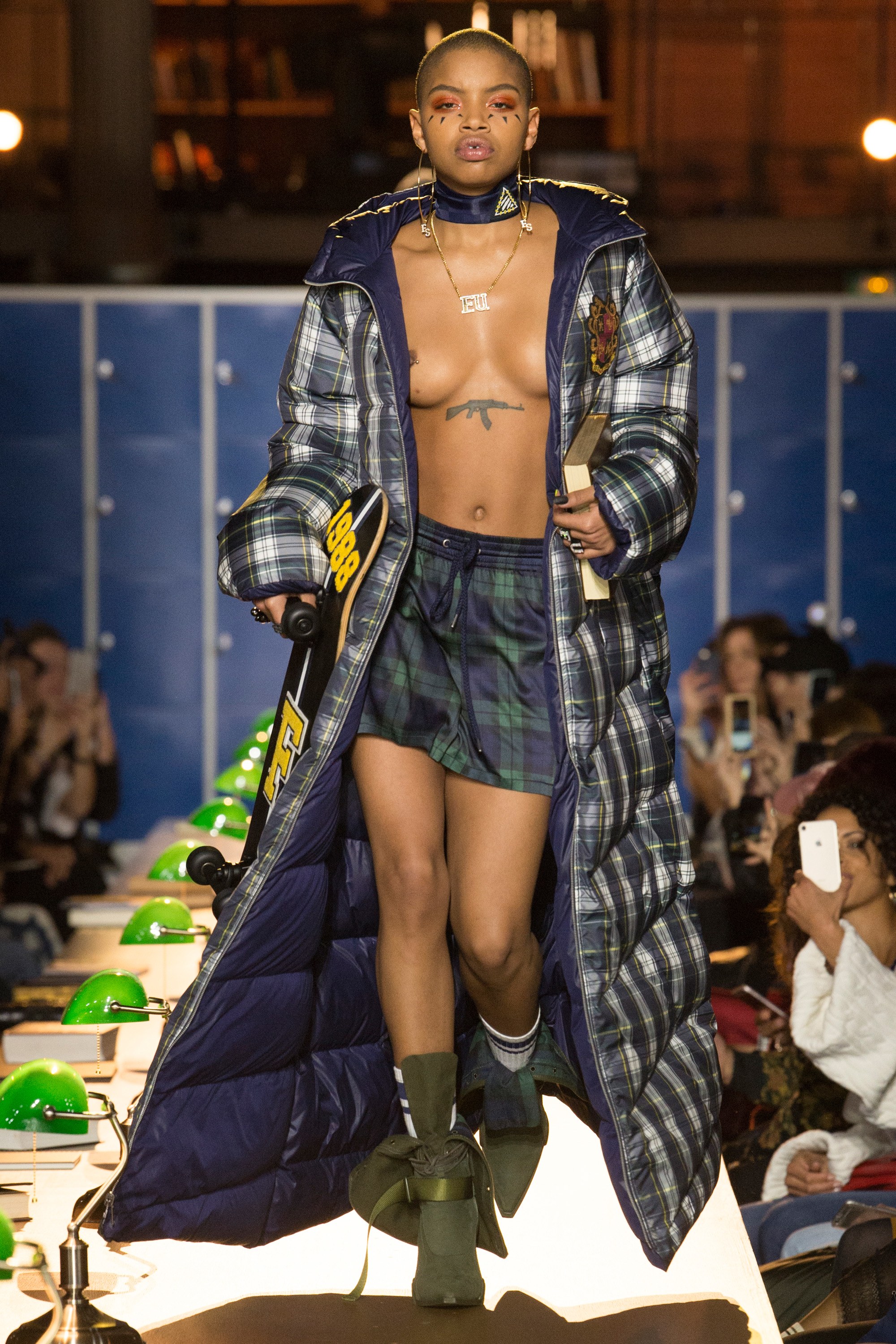 The collection was all about Rihanna's original take on school uniforms. The singer said that she always wanted to dress up for school when she was younger:
When I was in school, it was always my dream to be able to dress up in whatever I wanted. In Barbados, we don't get to dress up in school. It's strictly school uniforms so I had so much fun this season creating these 'Back to School' inspired looks. Every time I would come to America, I would see kids getting into dressing up. This was my way of expressing myself in that avenue, having fun, creating looks that blended with the different cliques and marrying that world with sport." Rihanna's Fenty x Puma Fall/Winter 2017 collection featured windbreakers, hoodies, track pants as well as long coats.
See the full Fenty x Puma Fall/Winter 2017 Collection which showcased during Paris Fashion Week below.