Inspiring Others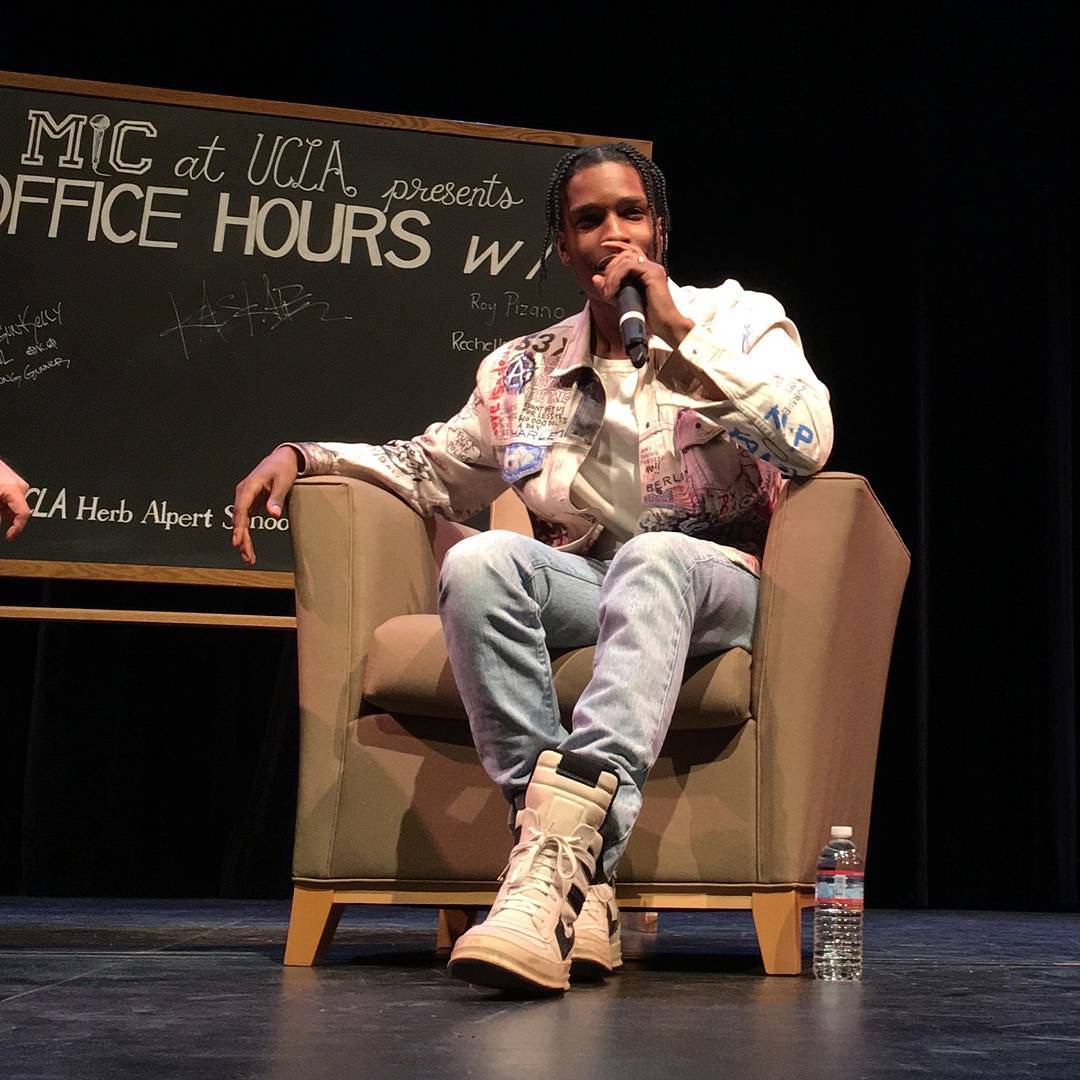 A$AP Rocky gave a talk to students at the UCLA Herb Alpert School of Music. He was wearing a Himumimdead denim jacket, with blue jeans and Rick Owens high-top sneakers.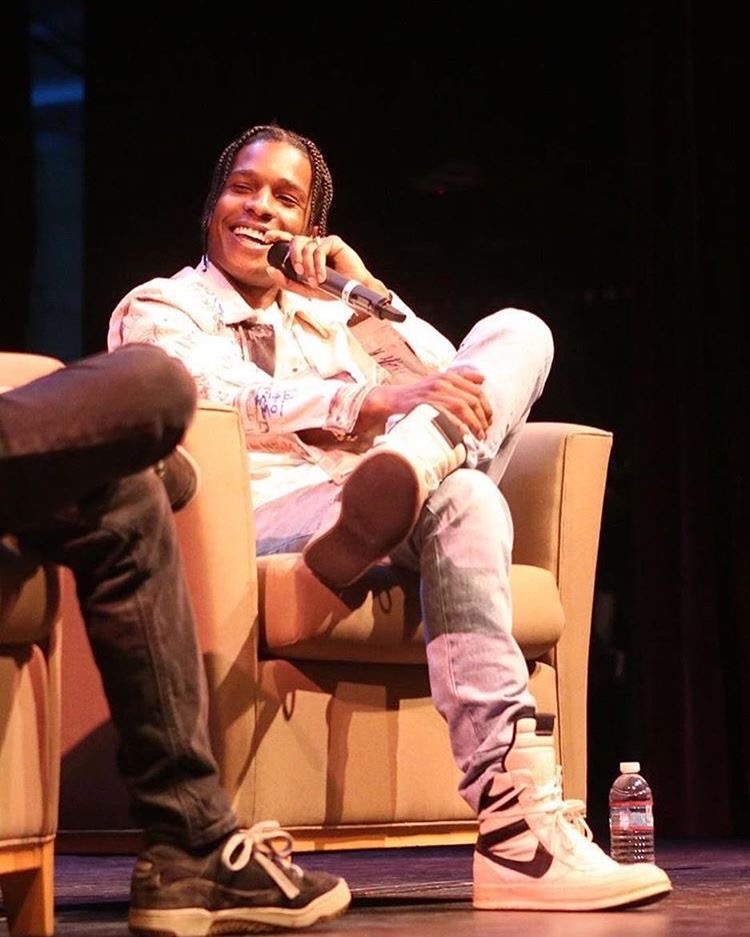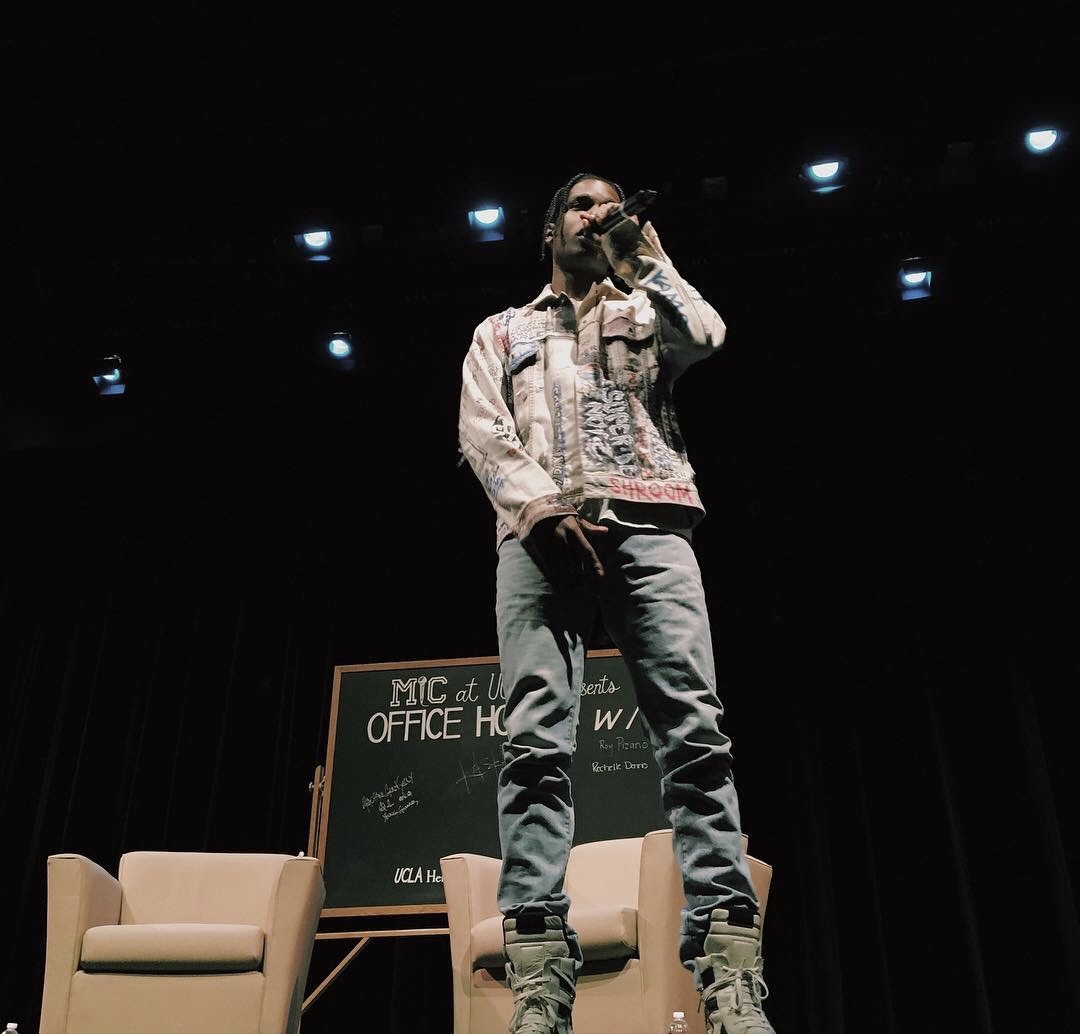 Shop the look below:
New Look Denim Jacket With Rips In Bleached Blue Wash – Click to buy.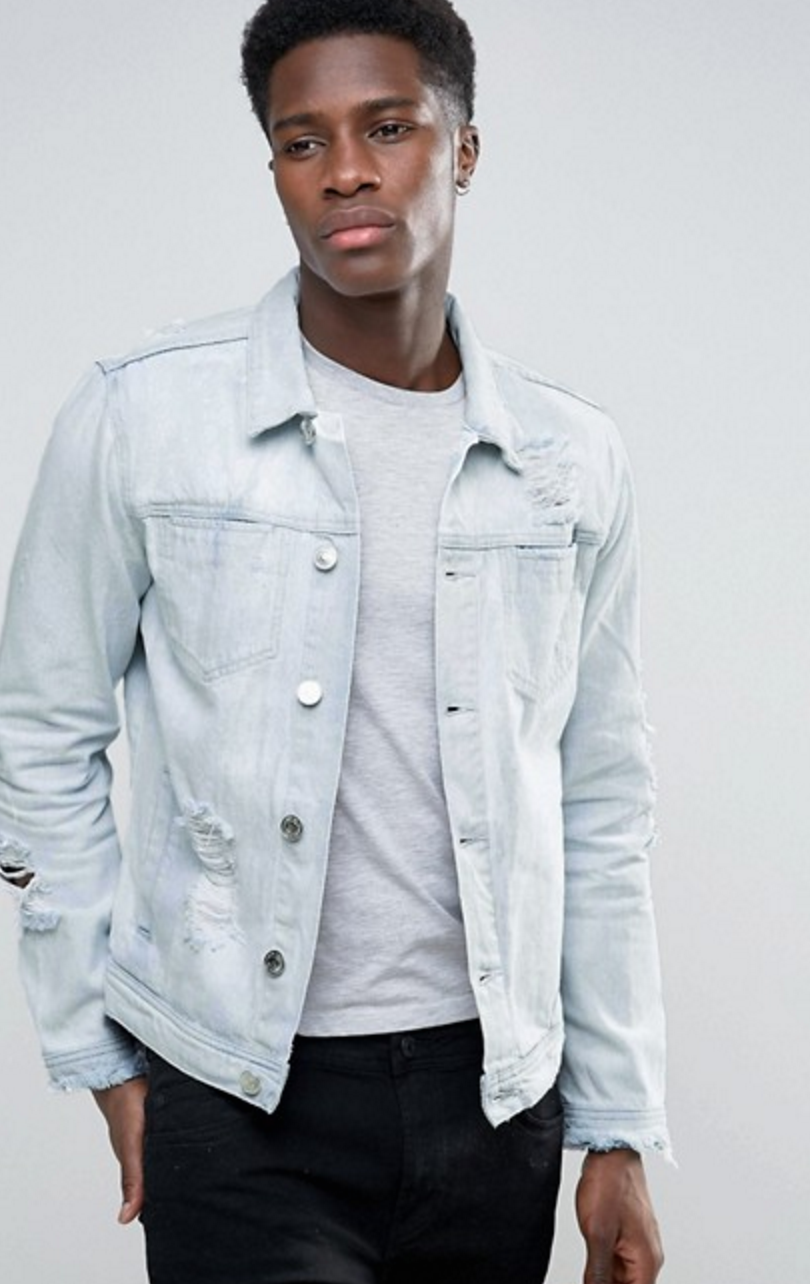 Rick Owens Black & Ivory Geobasket High-Top Sneakers – Click to buy.