Interviewer: Olivia Dytor // @viatiadytor
Photographer: Ryan Saradjola //@ryansaradjola
Stylist: Sarah-Maria Booth // @sarahmariabooth
Fashion Assistants: Samara Kay // @samara.kay & Nikita Agapovaite // @nagapovaite
Grooming: Sarah Hubbaeur // @sarahhubbauer & Saskia Willow // @saskiawillow
Hair: Sharon Robinson using Bumble and Bumble / @sharonrobinsonhair using @bumbleandbumble
Liverpudlian five-piece MiC LOWRY gained traction through posting mashups of popular songs on YouTube such as Beyoncé's Drunk In Love, before releasing their debut EP 'The Show' which hit #1 on the iTunes R&B Chart and winning the 2015 MOBO Unsung Award. We caught up with them to discuss their YouTube covers, touring with Justin Bieber and of course, fashion.
How do you guys know each other?
Ben: We've been together now for over 5 years, we all went to the same Secondary school at some point and then we started singing together at workshops ran by a local youth organisation.
Was that in school?
Ben: No that was out of school time, it was just like a local youth club. They used to put on classes for people, young kids in the arts and we all went to the singing workshops, that's how we got together. We just decided to form the group.
How did you get your name?
Michael: As we're all 90's babies we're heavily inspired by 90's R&B and the 90's era in general. We wanted something that tied into 90's pop culture, the same way Mcfly had Marty Mcfly from Back To The Future [as their name] in the 80's, ours in Mike Lowry – Will Smith's character in Bad Boys.
What made you want to start out by doing covers of popular songs?
Ben: It was just something that we used to do like when we were learning how to sing together and harmonise we just used to obviously do it with other peoples songs. Then we started mashing up songs and doing little medlies, we just thought we'd put the videos out on YouTube and then one of them just took off and went viral on Facebook. It was after that that we started getting labels interested and stuff started popping off so that's how things started for that.
How would you describe your musical style?
Kaine: Acoustic R&B.
Ben: With a splash of pop.
How important has YouTube been to your career so far?
Kaine: YouTube has been the main thing for us!
Michael: YouTube is obviously the way we get our covers out there, it's how we started – just uploading everything to YouTube and over time, the channel has grown and grown so it's been a massive help.
How was supporting Justin Bieber on his UK tour?
Ben: Sick! It was unbelievable.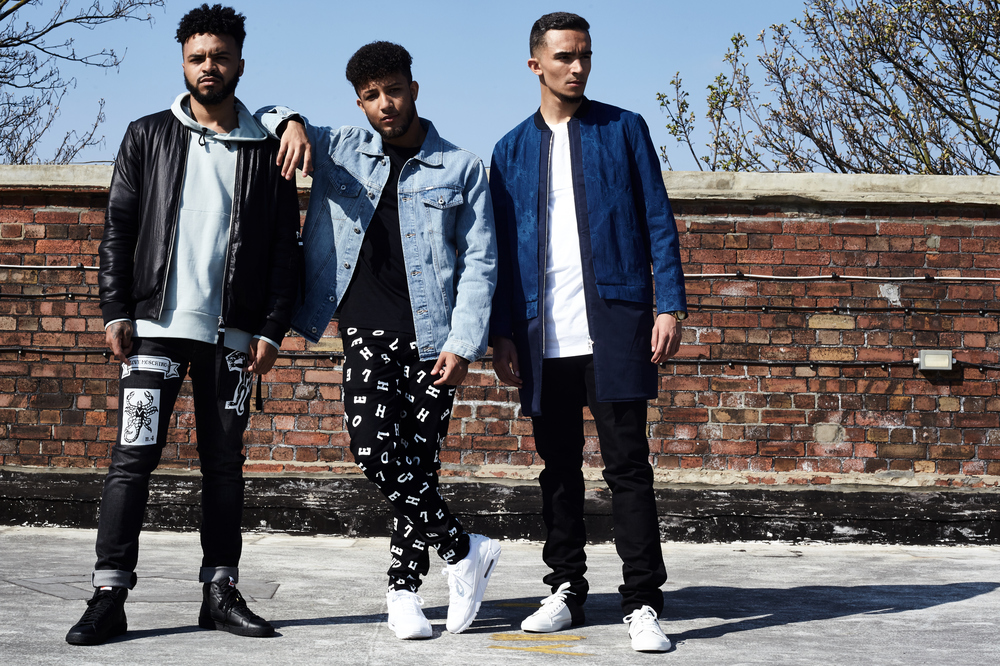 It was really big shows, wasn't it?
Ben: Yeah, I think the biggest was 65,000 capacity which was crazy and most nights were packed out as well. You'd think for support acts most people don't usually bother turning up but it was packed every night we were on, so it was an amazing experience.
Akia: The whole thing was just sick vibes, even the dancers were just cool.
Kaine: Everybody was nice, it was good!
Tell us a little bit about your new single, Whiskey Kisses.
Kaine: Whiskey Kisses, vibes!
Ben: Everybody needs to go get it now! It's like, well a couple of months back we were doing a writing camp in London with a load of different writers and producers and we were working with them making new music and one of the guys there was a guy called Shae Jacobs. We did a session with him on the day and then he was like 'I've got this song I did and I think it would be great for you guys'. He played it for us and we were like, sick! We recorded it on the day and it just felt sick. That whole island dancehall vibe is very in at the moment but we feel like we managed to fuse that with our own R&B style and it's sick, it feels good.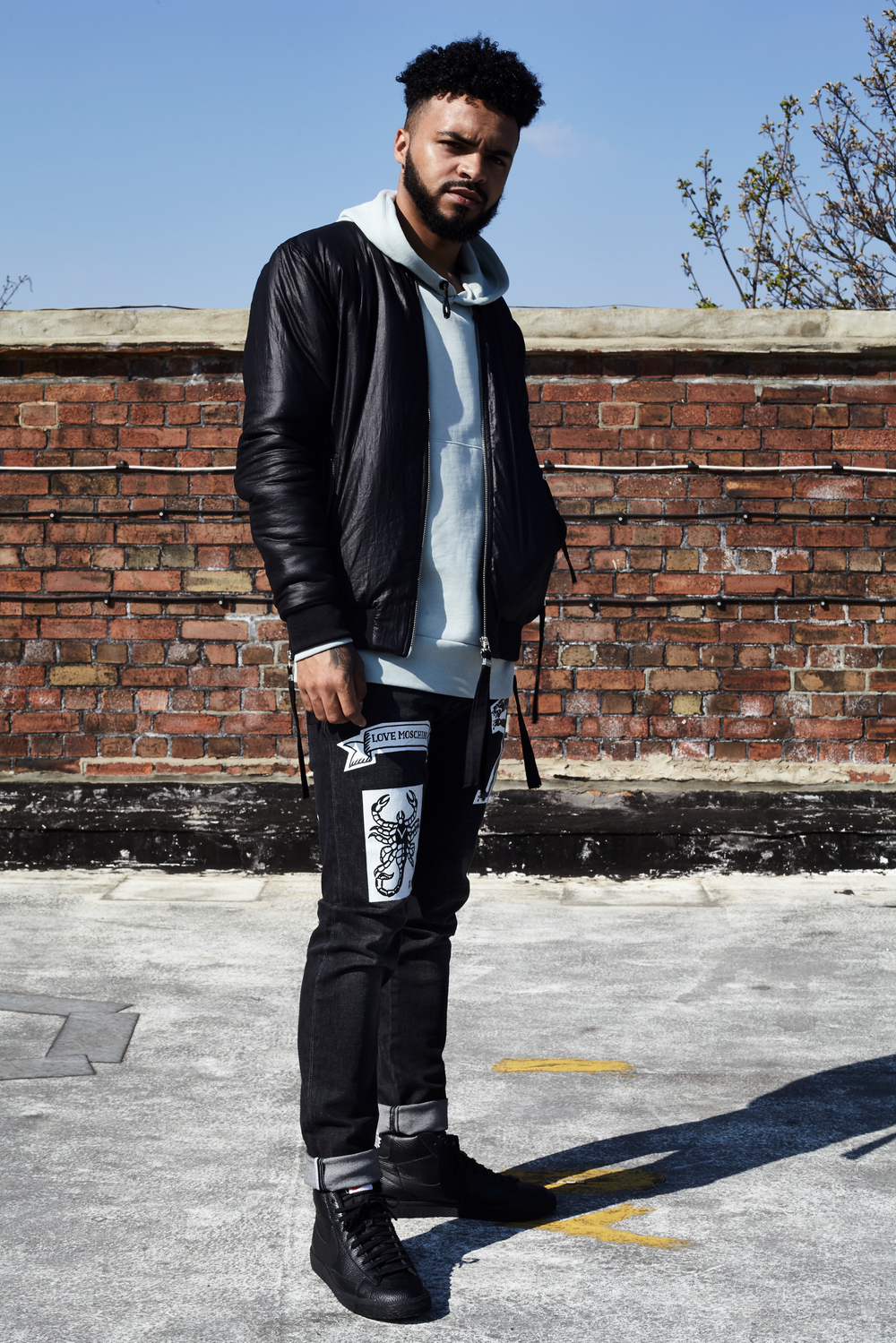 Can you each tell me your favourite brand at the moment?
Ben: I love Marcelo Berlon – I love the designs on the tees, I just think they're sick.
Kaine: I'm not sure, I just love anything with patchwork on. I've been loving patchwork on denim jackets and stuff, anyone who does anything like that.
Akia: I've got an obsession with patches with jackets on and denim jackets and things like that, that's me. Not any brands specifically, just denim jackets.
Michael: I like denim! I'll forever be an adidas fan.
Can you describe your style in one word, as a group?
Michael: Pic'n'mix? Chill? Urban? I'm unsure.
All: Wavey. Wavey!
What can we expect from you guys this year?
Kaine: Some more music.
Akia: Fresh music!
Michael: Hopefully, we will be doing another tour, we'd like to squeeze another one in.
Are you going on tour this year?
Ben: No, we've just finished our second headline tour, so we're having a little break now to do some work in the studio and maybe do some festivals in the summer and then tour again in Autumn.