PAUSE Meets: MIST
Photographer: Sirius Film (Danika Magdelena) // @Sirius.film
Stylist: Rhys Marcus Jay //@RhysMarcusJay
Assistant Stylist: Chanel Baker // @Lalaanoire_
Interviewer: Johnson Gold // @Johnson_Gold
Videographer: Isus Williams // @IsusWilliams

PAUSE sat down with Birmingham-based rapper, MIST, to talk about his upbringing musical influences, what it was like to shoot a video in Dubai and why he chose to shoot his video for 'Hot Property' in Iceland. Read on to find out how he came up with his stage name 'MIST' and what festivals he will be doing this summer.
Tell me about your career. When was the first time you started spitting bars?
The first time I started spitting was when my mates and I used to chill in my room and make beats and bars together. It was when I was growing up, from about 12 to about 16. I've always been interested in music. I also play football and I do a lot of other things too, like driving motorbikes. Music was just another hobby and a lot of my mates liked to make beats so I stuck with it.
How did you come up with the name Mist?
Well, basically, as kids, do you remember when everyone used to do drawings on the walls, like spray painting? Well around the same age I started spitting bars, we used to go and draw on the walls and after time people just start calling you by the name after you've been graffitiing it, and it just carried on. It then became my music name.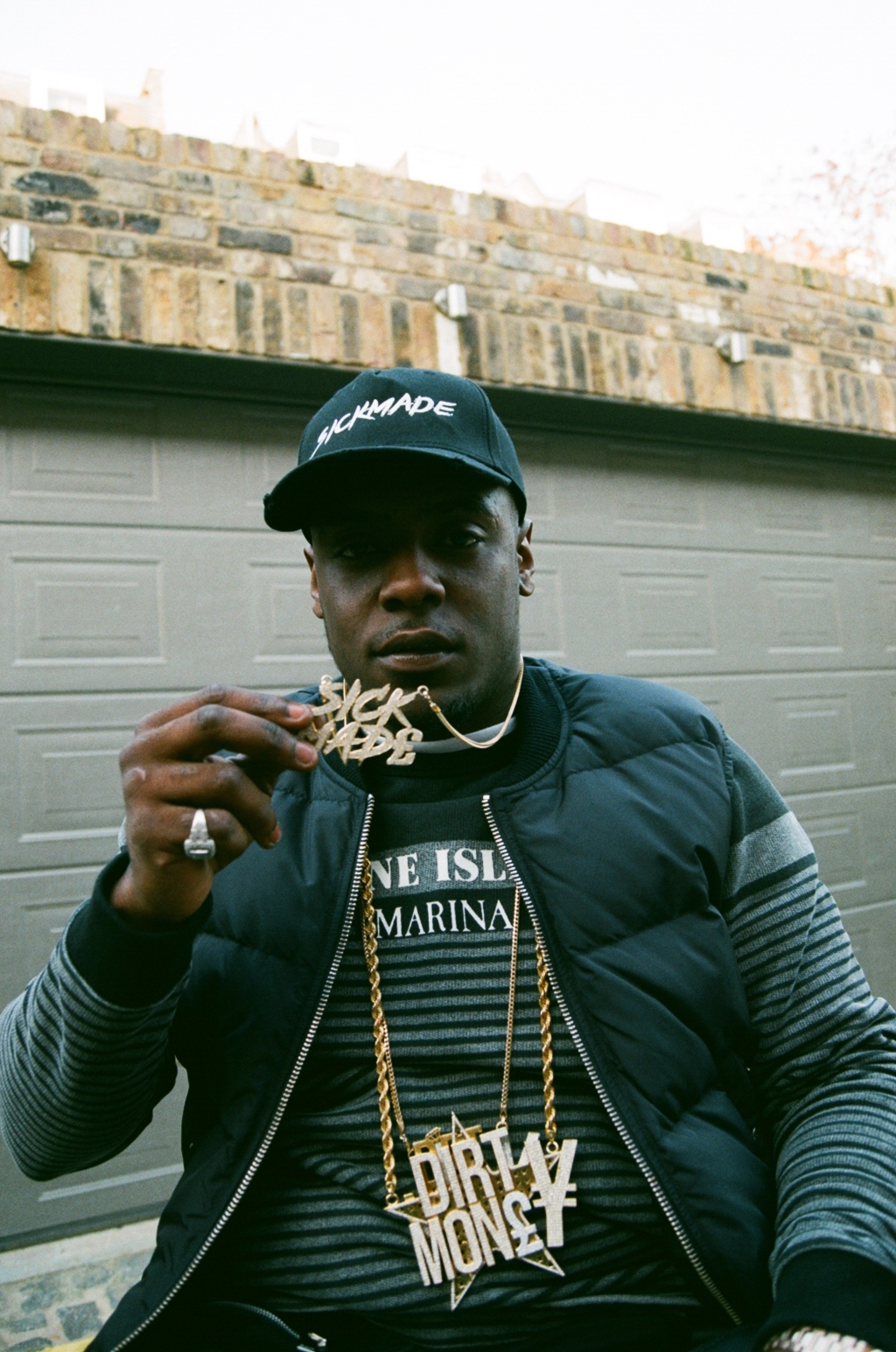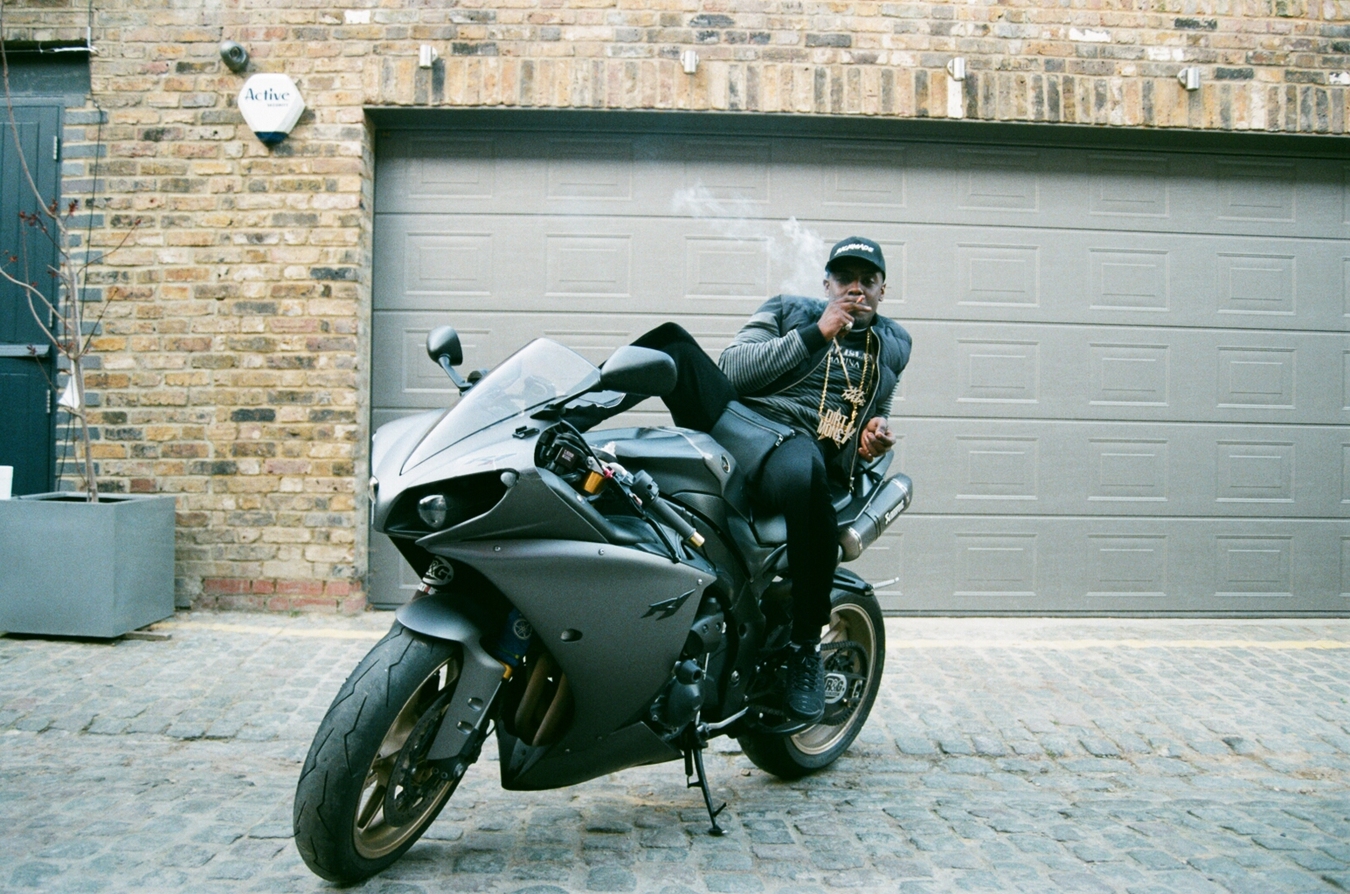 Jumper: Stone Island, Vest Jacket: AMI Paris @ Harvey Nichols, Joggers: Blood Brother, Sneakers: Nike, Chains: MIST's Own
Tell me about some of your upbringing musical influences. 
My dad was a musician, he played the guitar and all my uncles played different instruments so growing up there was a lot of music in the house which was definitely a big influence. My brother used to be a bit of a DJ so I've always had decks and mixers in the house. I wanted to play with it as a kid, pressing all the buttons and stuff. I grew up in Birmingham, I never moved house (until now).
How has your life changed from before the fame and the followers?
It's definitely changed where and what time I can go places. It's crazy coming from such a small area which was Erdington and then being able to go to the majority of places in the world and have people notice me.
Who is 'Karlas' from your track Karlas Back? 
Karlas means black man in Punjabi, for anyone that needs to know!
Name three rappers that we should keep our eye on.
Not3s is one to look at, he's going to be a big artist. PAK-MAN is another. I'm starting to feel his music a lot. Another is Skinz. Skinz has been on the scene before but life gets in the way stopping him from hitting the scenes big. But now he is back.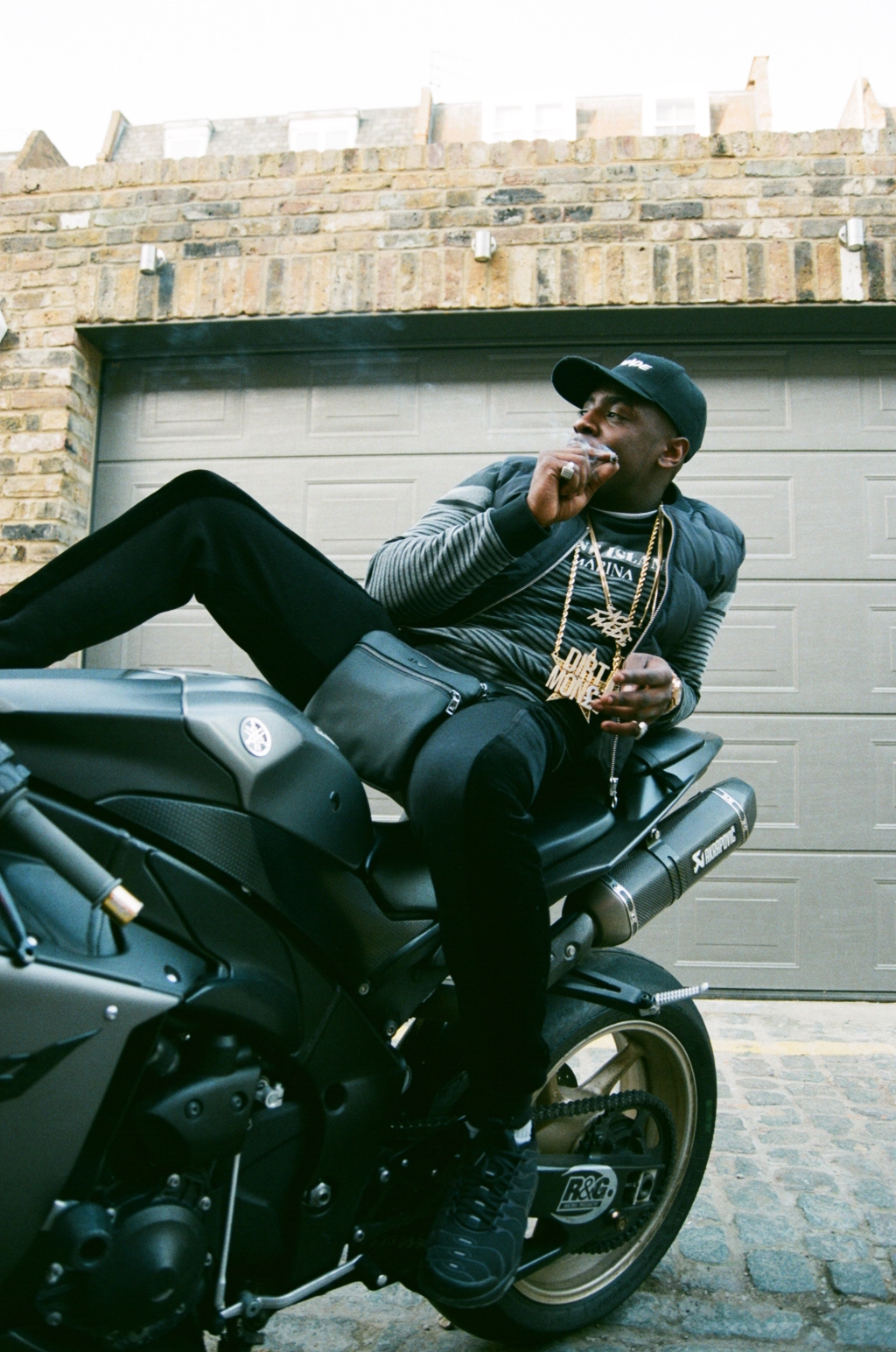 So tell me about your new music video for 'Hot Property.' How did you come up with the idea?
After the Dubai video for 'Ain't The Same,' we knew we had to match it without it being too similar. The video needed to be on the same level, if not better. So we sat down and had a brainstorm with the team. We were going to do another few summer holidays such as Marbella and Ibiza, the only thing was if you look on YouTube now, there are a lot of people doing videos like that. We like to be a little bit cool, so we thought snow! The task was to find out if we were going to go to the French Alps, the Swiss Alps, Iceland or wherever else there was snow. We went to Iceland. It was a beautiful life experience; I would advise anyone to go there. I saw some stuff I never thought I'd see. Even though I was working, it was such a good time away.
What was it like shooting in Dubai for 'Ain't The Same'?
That was crazy as well! It was the first time I had been to Dubai so it was a mad experience to be able to take in the country and to do the video at the same time. I do what I love- I enjoy myself when I do my videos because I'm doing things in my life that I've always wanted to do.
What are the production costs? They must cost a lot!
It varies! We are such resourceful people so we use those resources before we start spending. I'm not saying we don't spend, but we are efficient.
Will you be doing any festivals this year?
Yeah, there's a good few. Lovebox, We Are FSTVL, Reading and Leeds, Glastonbury and a few more.
What can we look forward to with upcoming releases?
I might release another project this year, I'm not sure if it'll be a mixtape or an EP but there will definitely be another project this year.