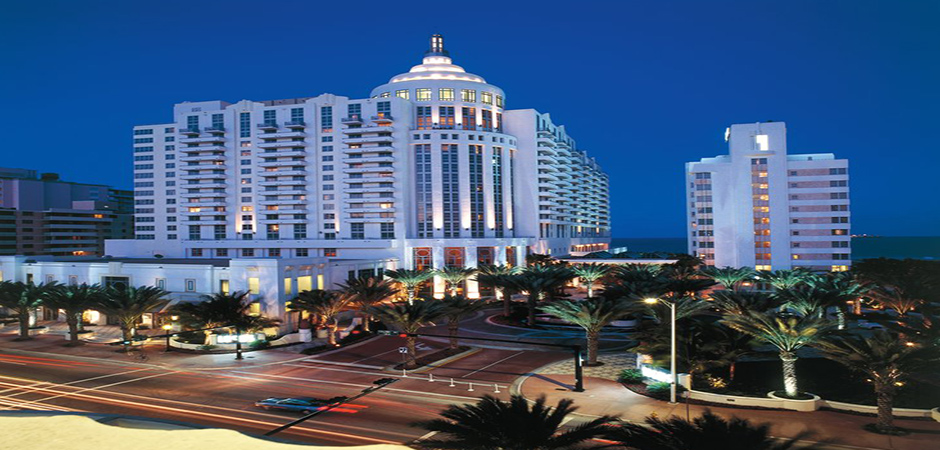 Where: Loews Miami, 1601 Collins Avenue, Miami Beach, Florida
Images taken on HTC U Play.
Loews Miami, right in the heart of the fun! Funnily enough, and also randomly, I had walked past this hotel many times before on previous Miami visits and thought to myself 'I want to stay there', but never actually put 2 and 2 together that this was going to be my home on this trip! What a pleasant surprise!
The hotel has recently undergone a bit ($50 million worth) of a facelift; totally renovated.  The outcome is really impressive!
Greeted at the door with a very warm welcome, the friendly staff set the precedence for what was to follow; high standard customer service, home vibes, and good times!
I checked-in to my Ocean View Balcony King Room, and immediately took to Instagram to snap the sight; bright skies and blue sea, with revellers along the beach.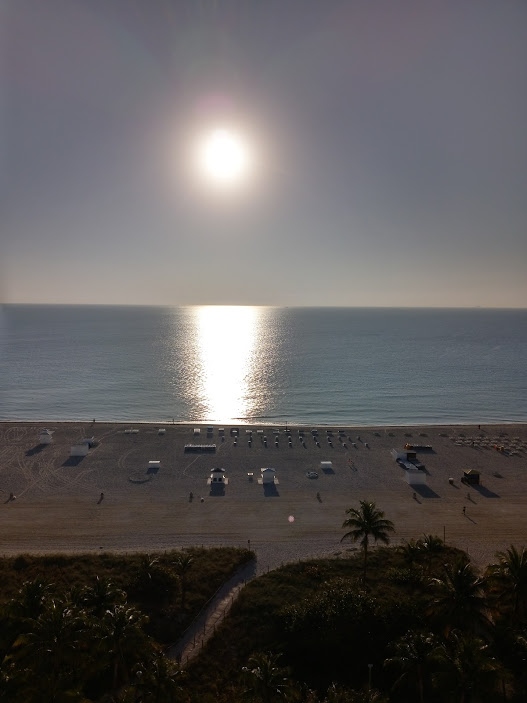 The room itself is kitted out to a full spec, and anything you may need that is not included will promptly be arranged and bought to you by housekeeping; handy!  The bed is super comfy, so much so, it was a chore to prise myself out of it each morning until I remembered what was waiting for me outside!
There were a few hotspot options for breakfast, but by far my favourite was Preston's Market.  With the choice of either a buffet or a set menu, diners are spoilt with their delicious offering!  Added bonus that you can eat your brekkie al fresco and gaze at the sea in the near distance.
PAUSE Recommends: The Banana Split – Vanilla bean yoghurt, bananas, berries and granola.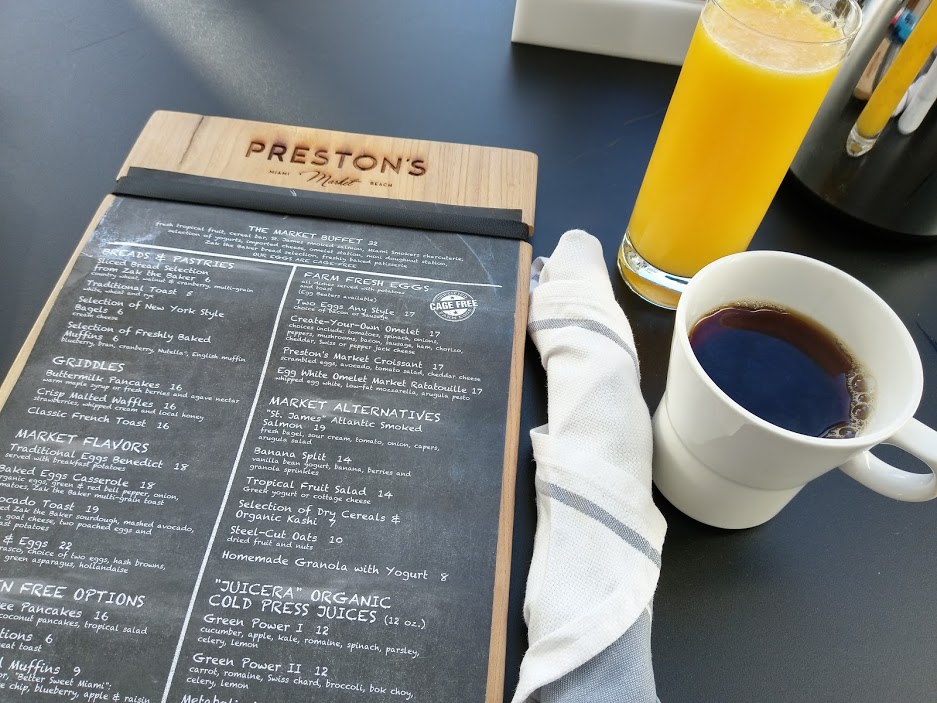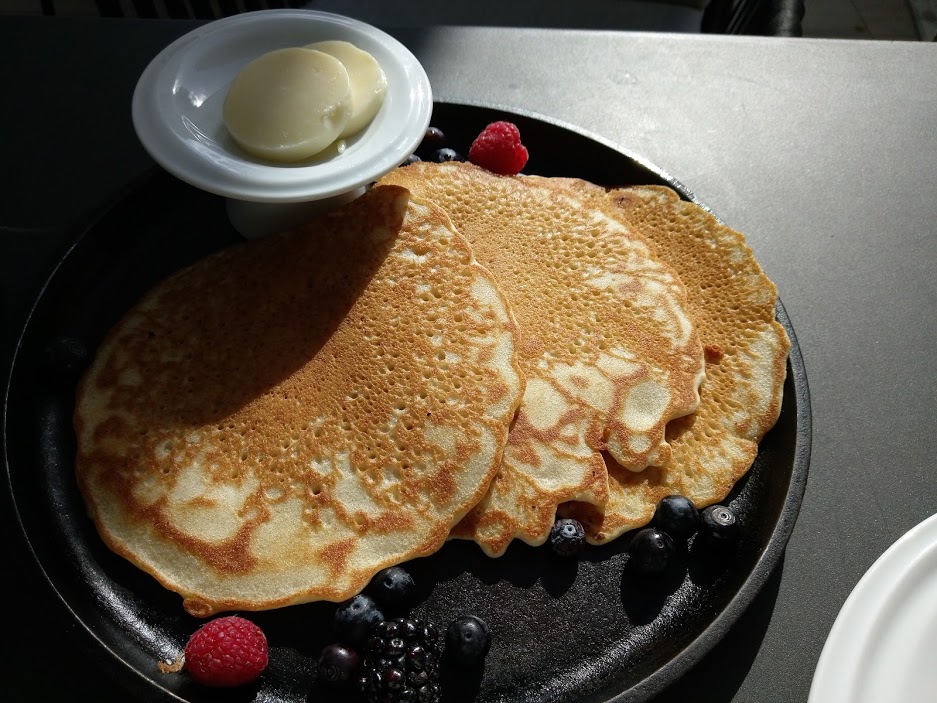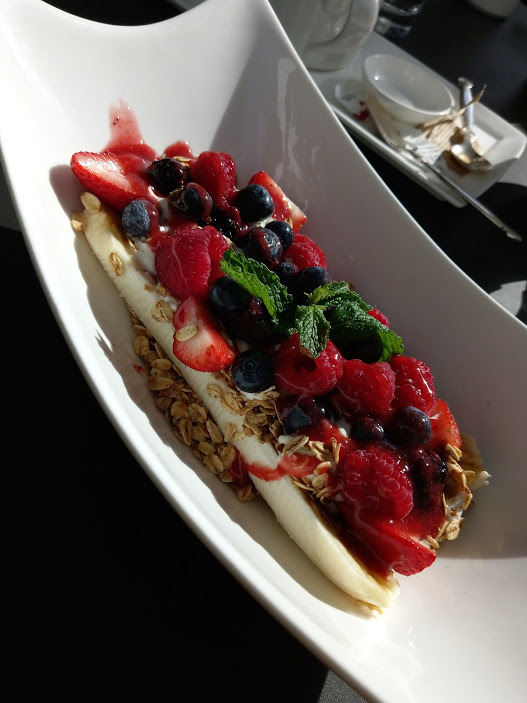 Where else to eat?  Well the hotel is also home to Lure Fishbar (which served the best fish I have ever eaten), Bar Collins, Nautilus Bar & Grill and Miami Joe Coffee Co.  The in-room dining also has a great menu, and wait for it, also caters for your dog/cat (Loews loves pets)!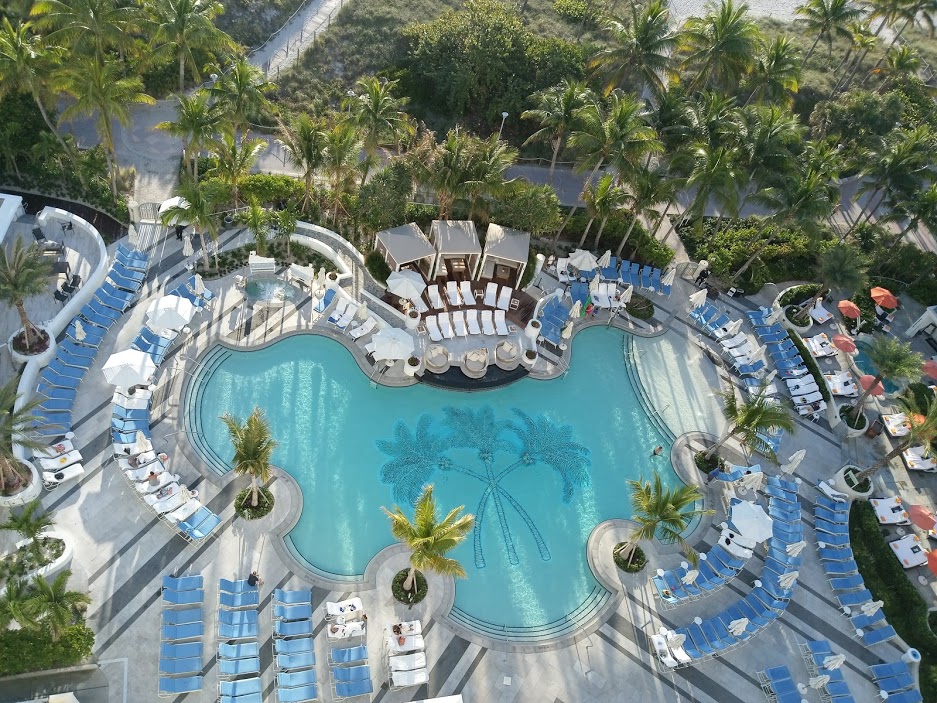 Best bit about Loews?  The pool area!  Music pumping and great atmosphere!  And guests can be as lively or as relaxed as they wish.  With plenty of beds and a large pool, there is an element of space, and no need to rush down first thing to bag your lounger!  Then there is SOAK; a VIP area where you can indulge, relax, eat and drink, it's definitely worth a visit, or five!  Make sure you pre-book if heading there; when I say exclusive, i mean exclusive!
SOAK Highlights:
Personalized SOAK Butler Service
Exclusive and designated area
Jacuzzi exclusive for the cabana and daybed area
Expanded food menu, wine list offerings and bottle service
Daily amenities, such as smoothies, fruit cart, hourly poolside pampering and more
Don't forget to head down to the beach too; Loews has it's own area with beds and cabana's.  It also has staff on hand to take any food or drink order, so you get the same service as you would poolside; yes!
Other favourite amenities include:
Health & Wellness at their Miami Beach Fitness Center & mind body studio
exhale Spa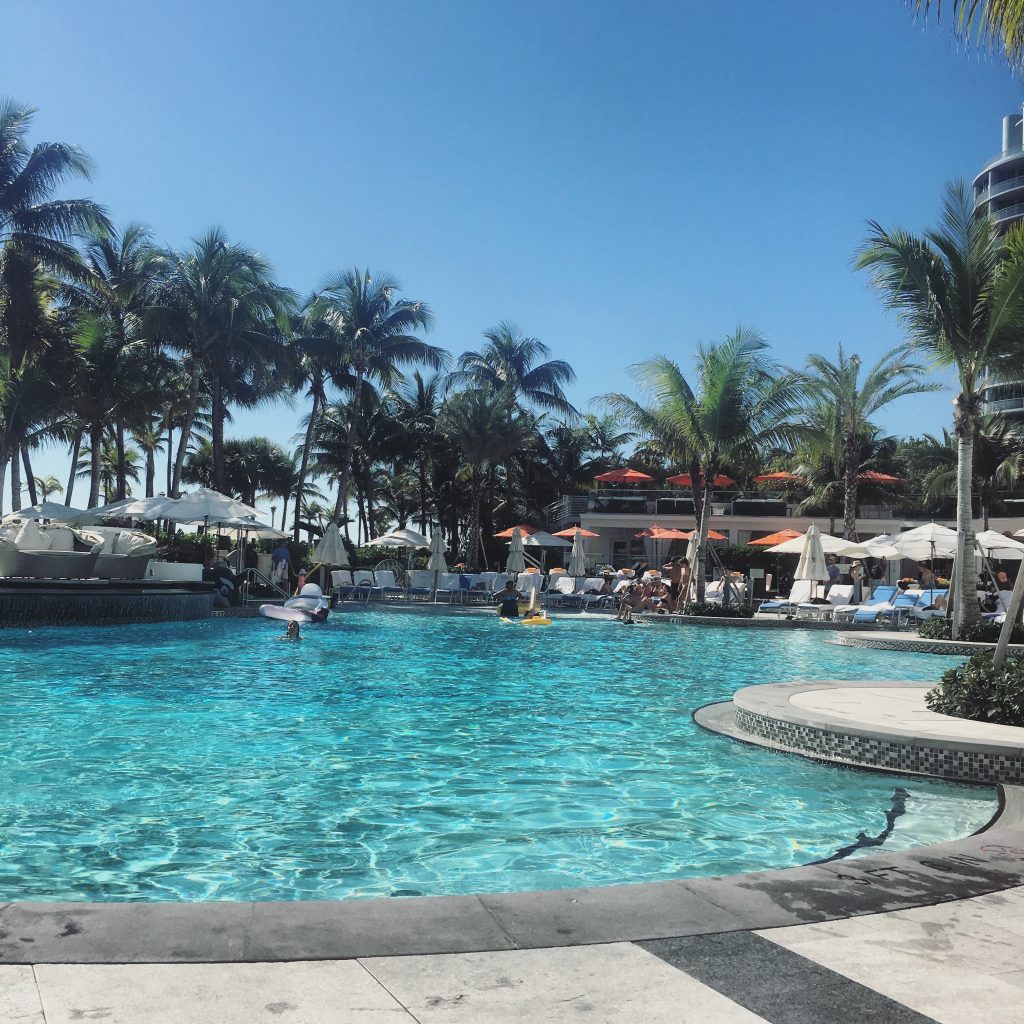 Would I go back?  Hell yes!  Again and again and again!
PAUSE.
For more information on Loews click here.