Social media react to the tone-deaf Pepsi ad.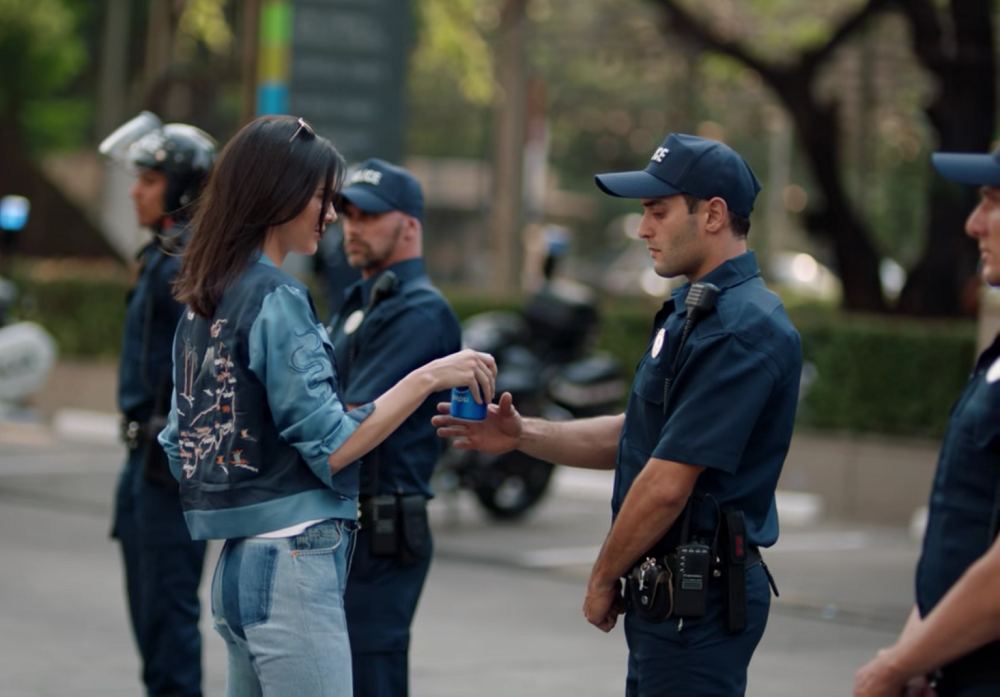 Pepsi only released their new ad starring Kendall Jenner yesterday, however, the brand has already been forced to pull the ad completely because of the social media backlash it caused. If you have not seen the ad, long story short, Kendall unites two sides of a protest with a can of Pepsi. People believed that Pepsi tried to trivialise protest movements and made it look like police brutality could be solved with a can of Pepsi.
Pepsi issued the following official statement: "Pepsi was trying to project a global message of unity, peace and understanding. Clearly, we missed the mark and apologize. We did not intend to make light of any serious issue. We are pulling the content and halting any further rollout."
See our favourite Twitter responses to the Pepsi ad below.
The worst part of the Pepsi commercial is when Kendall decides to protest racism by making a black woman hold her wig. pic.twitter.com/NEfSwXqJvm

— Sean Kent (@seankent) 5 April 2017
can't believe Kendall Jenner just solved institutionalized racism and oppression by giving a cop a pepsi. Groundbreaking

— kels (@Kelsiekinss) 4 April 2017
If only Daddy would have known about the power of #Pepsi. pic.twitter.com/FA6JPrY72V

— Be A King (@BerniceKing) 5 April 2017
"STOP GUYS! I have a Pepsi multi pack in my car!!" pic.twitter.com/0BamCseHUo

— Ojuelepogba (@Chenyboi) 5 April 2017