All grey everything.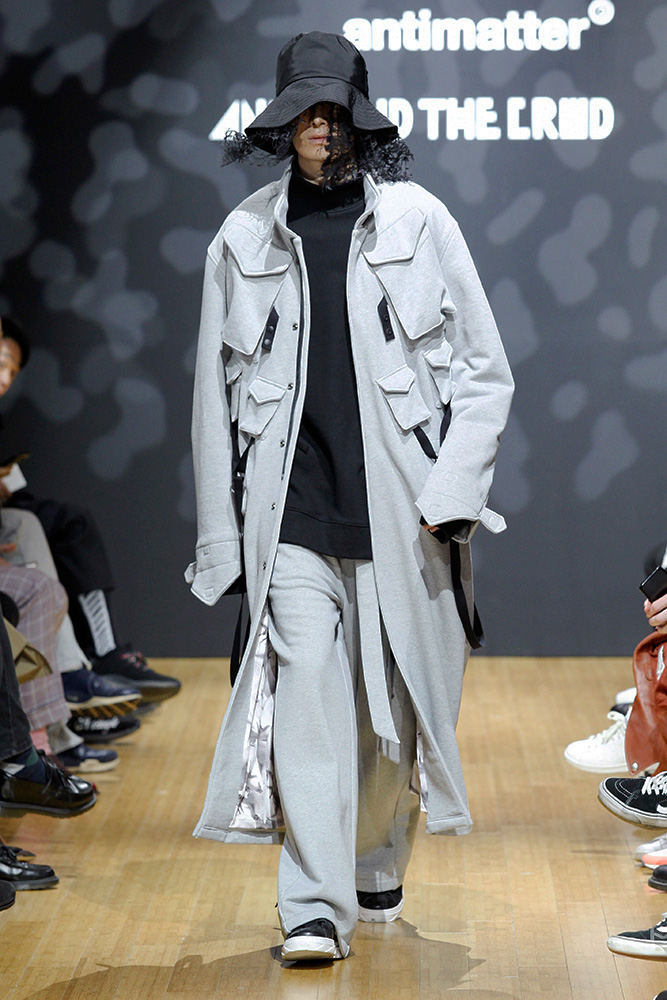 The Seoul-based fashion brand ANTIMATTER presented their Fall/Winter 2017 collection at Seoul Fashion Week. Their newest collection was all about the colour grey, clean silhouettes and sportswear as well as military references. The "Grey Aesthetics" collection featured a double-breasted wool coat, nylon bomber jackets,  a quilted down jacket and jersey flight suits. We, at PAUSE, especially liked ANTIMATTER's oversized denim M-65 jacket.
See the full ANTIMATTER Fall/Winter 2017 collection below.