Colour Blocking Cool.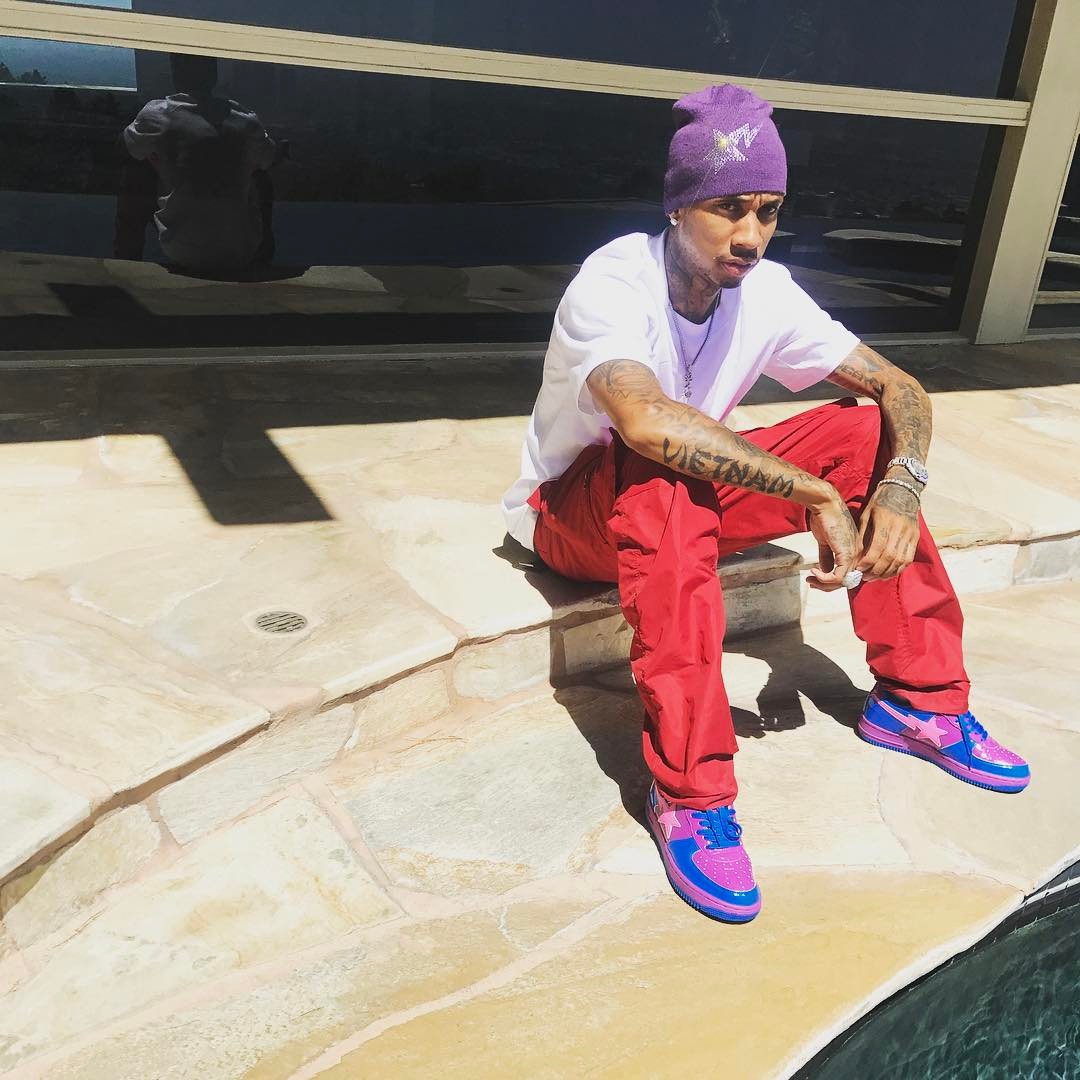 Tyga posted a photo on his Instagram enjoying the sun over the weekend. He paired a white T-Shirt with red Trousers, a purple BAPE Rhinestone Twin STA Beanie and purple and blue BAPE Bapesta Sneakers.
Shop the look below:
A Bathing Ape BAPE Star Knitted Beanie – Click to buy.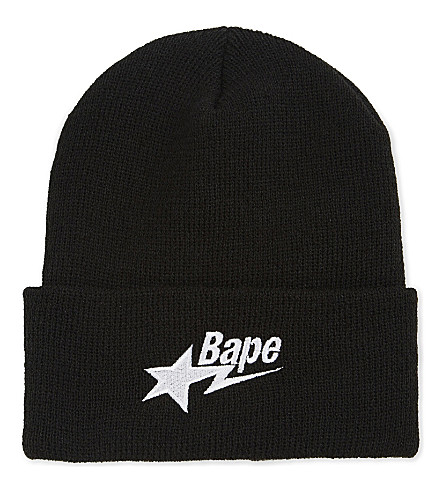 Gucci Red Vintage Trousers – Click to buy.

Golden Goose Purple Suede Superstar Sneaker – Click to buy.