Tokyo Fashion Award 2015 winner.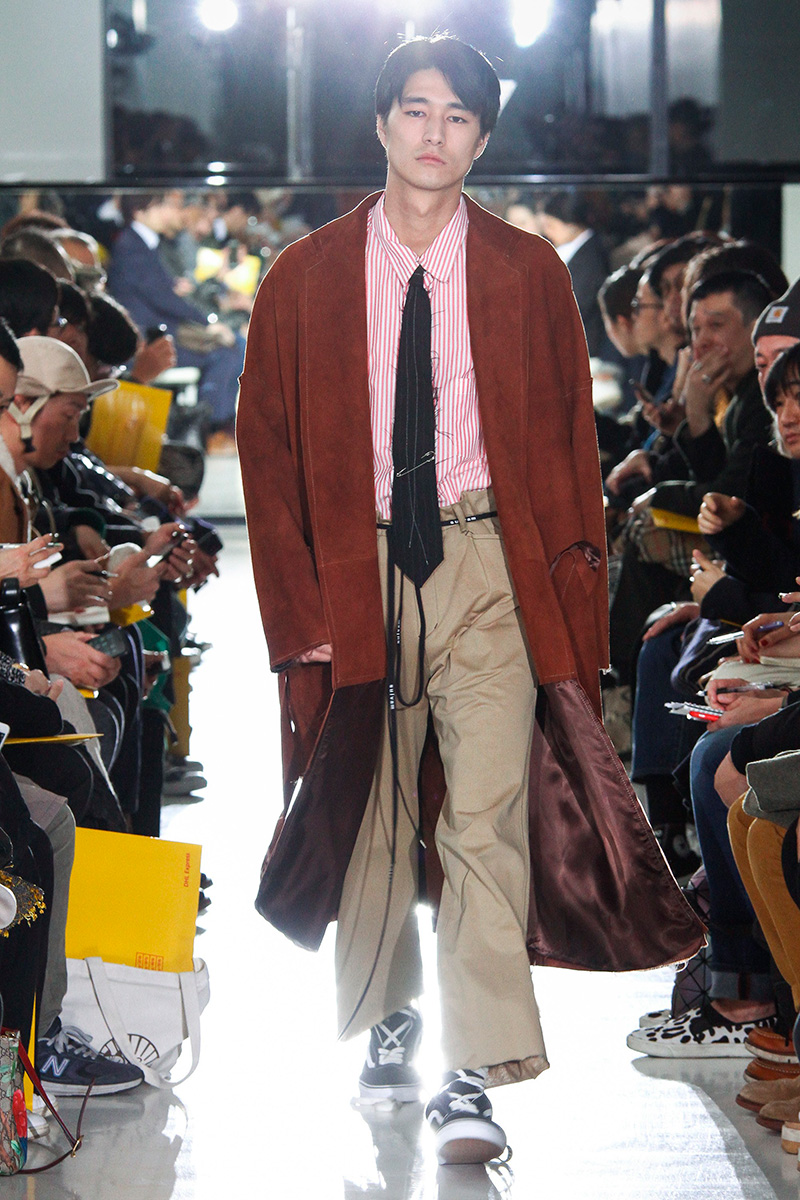 Teppei Fujita, a Japanese designer, launched his menswear brand called Sulvam in 2013 after working as a pattern maker at Yohji Yamamoto for 7 years. Teppei Fujita presented his Fall/Winter 2017 at Tokyo Fashion Week.
The  designer told Yuki Harada: "Hosting shows in Tokyo pleases my clients in Japan. That's why I would like to continue to exhibit my collection in Tokyo as much as I can. I also think it would be wonderful to have more people from abroad visit Tokyo's fashion week. We need to boost up the number of people who takes interest in Tokyo."
See the full Sulvam Fall/Winter 2017 collection below.