Meet the Comme des Garçons creative director who changed the industry forever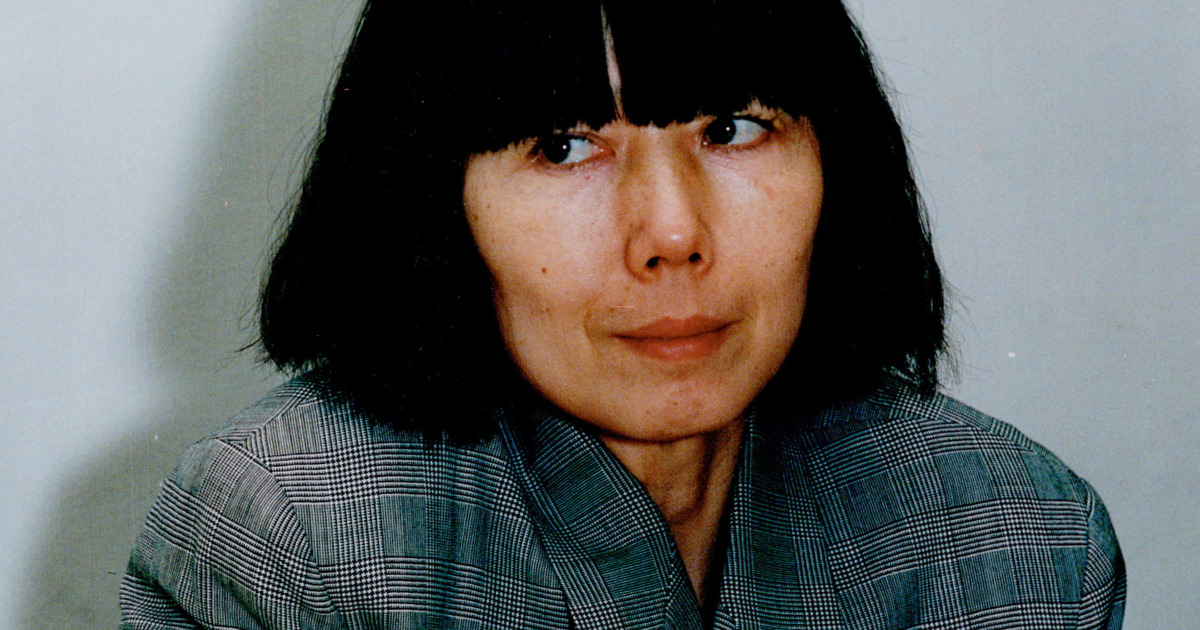 Rei Kawakubo is a hellion.
She is the girl who wore Converse to high school prom, or the boy who wears couture to the corner store for fresh avocados.
And she just became the second living designer in history to be honoured with a Met exhibition (the first was Yves Saint Laurent in 1982, of course).
The truth is, the creative director of Japanese brand Comme des Garçons breaks every rule in the book. Her radical departure from all we expect of fashion pushes so many boundaries that "postmodernism" becomes a precluded label. She is a boundless force of nature. She subverts to create. And she's been this way for over four decades.
Fashion is expected to flatter. Clothing has standardized sizing so garments may fit the wearer in ways that downsize their flaws and accentuate their favoured bodily landscapes. Vertical stripes are perfect for the shortest man who wishes to appear a little taller. Fashion can hide insecurities and promote what we love about ourselves, or what we wish we had. Clothing can be like Photoshop for the body.
But for Kawakubo, none of these rules apply. In fact, they don't even exist.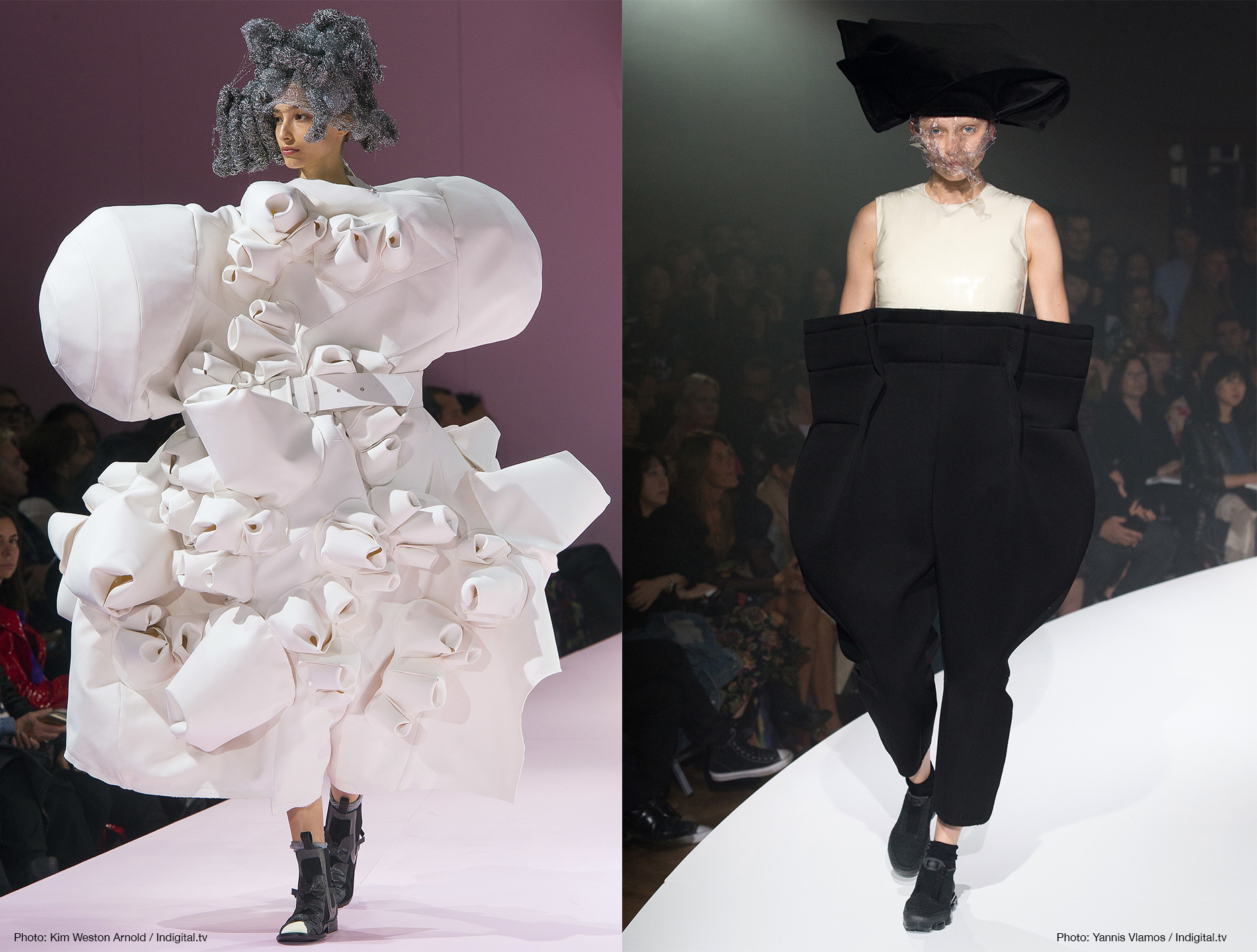 We're in Paris, in 1982. With the rise of professional women and a female prime minister in Britain 500 miles away, power dressing emerges to the forefront of style. Fashion week is a blur of power suits—strong silhouettes conquer the Parisian runway, splitting the air with sharp padded shoulders and shiny black pumps. It's a new era of femininity, of vigour and of dominance. When it comes time for Kawakubo to debut her collection, she sends women trudging down the runway in saggy black frocks, their black garments littered with colossal holes and frumpy skirts billowing around their bodies. Critics call it "ragged chic" or "post atomic" or "Hiroshima's revenge".
Kawakubo showed what seemed to be deconstructed femininity, destabilizing the world of sexualisation and ignoring the expectation of ostentatious clothing.
And yet, in 2009, she would go on to say, "I am not a feminist."
In 2005, Kawakubo sent men down the runway completely en coral. Androgynous models wore long hair and appeared in ubiquitous fuchsia, marching like little pink soldiers heading into a rose war.
Three years later, boys walk a tiled Parisian floor, adorned in omnipresent blues and violets. Jackets are superimposed in threes, each one smaller than the last to expose what's underneath. Kawakubo pairs the formality of the jackets with baggy, drop crotch shorts, or pants far too short for the man who is wearing them.
But in 1995, Kawakubo had clearly stated, "The meaning is that there is no meaning."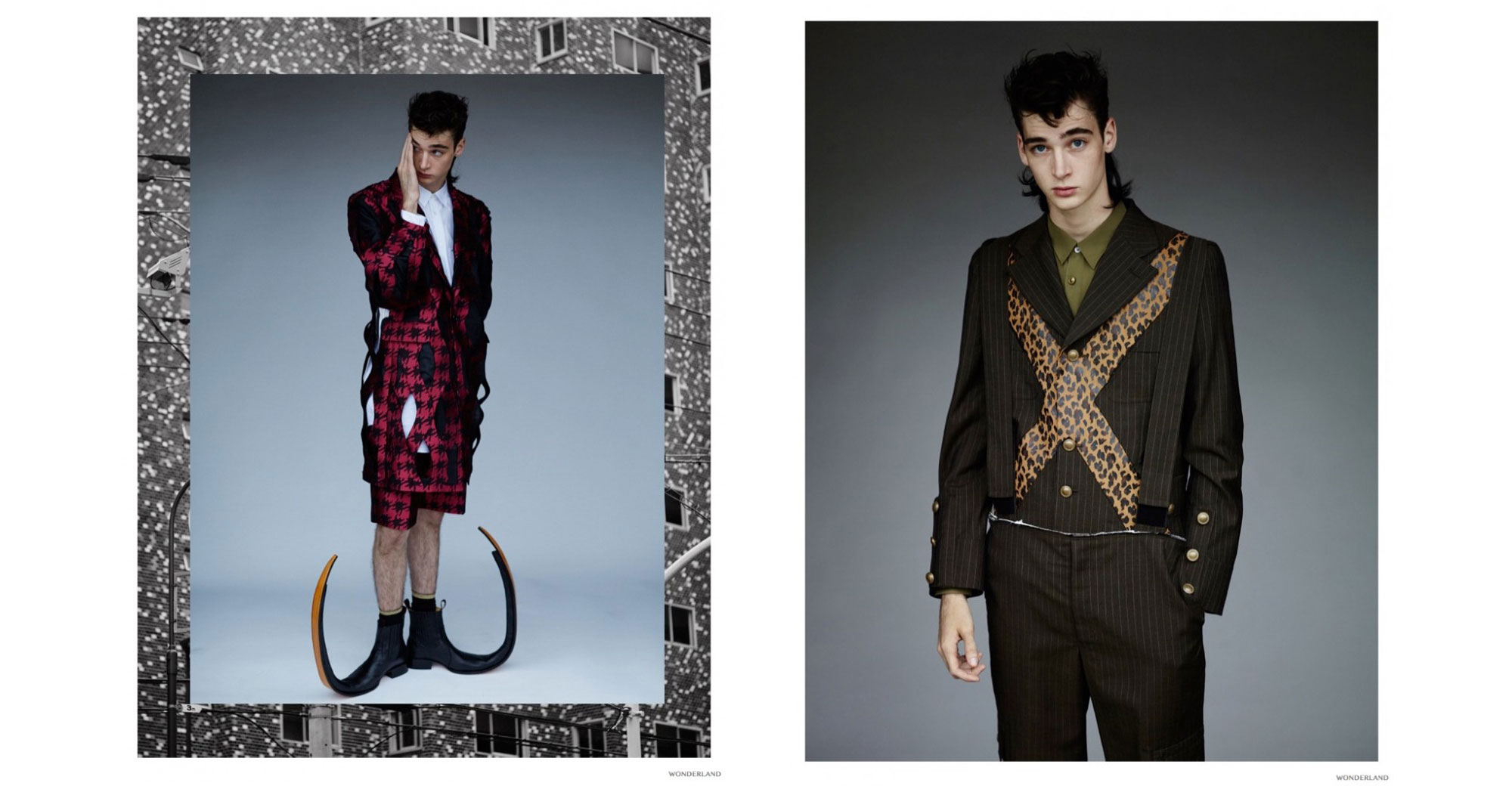 Rei Kawakubo is a paradox. While she says one thing, her actions seem to denote something much different. But with her unconventional approach to fashion, it's no wonder she takes her disruption so lightly.
She built a fashion empire uninhibited by categories and boundaries. Her freedom from conventionality is what has immortalized her not as a designer, but as an artist. Despite her refute against her labeling as a "feminist", Comme des Garçons indisputably unshackles men and women from gender, liberating them from their physical frames and ushering them into a world free from masters and stereotypes.
Kawakubo produces designs that transform the wearer into otherworldly creatures, beings crossing the threshold of myth and folklore into the world of fashion design. She immortalizes her models into conceptual artworks, swathing them in bulbous textiles or wrapping them in cocoon-like garments.
Edward Enninful, editor in chief of British Vogue, said the designer is "in the pantheon of the gods". Marc Jacobs "worships" her. Björk refers to her stores as "sacred". And she has an army of celebrities—namely Kanye West, Pharrell Williams, A$AP Rocky and Lady Gaga—cooing over her each and every move.
Kawakubo declines all rules and regulations governing fashion. She refuses to be defined or categorized as anything other than an artist. Imagine a fashion designer: one who creates clothing that barely even resembles the human body. Imagine a designer who ignores what consumers want, instead following an internal compass that points her to create works of art rather than items of clothing. Imagine a designer so influential that she is credited with establishing black as a colour.
If you can imagine these things, you've just imagined Rei Kawakubo.
And boy, isn't Rei Kawakubo a hellion?