Plans include a basketball court on the rooftop.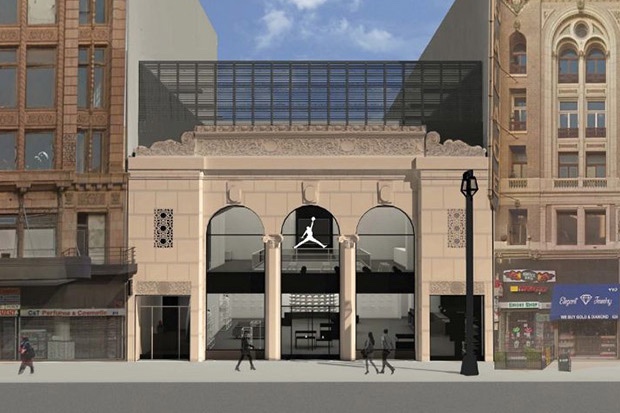 Foot Locker is set to redevelop the historic Schaber's Cafeteria building into a new Jordan Brand-shopping space. San Francisco-based McCall Design Group plans to preserve the historic aesthetic. The new store would feature a 1, 369-square-foot fitness room as well as a small VIP lounge. In addition, there should be a basketball court and a snack bar on the store's rooftop. The Jordan Brand project is set to include a neon blade sign that reads "Studio 23" as a reference to Jordan's uniform number he wore as a player.
These plans are yet to be reviewed by the Downtown Los Angeles Neighborhood Council's Planning and Land Use Committee. Therefore, we do not know when the retail outlet will open to the public yet. Stay tuned for more details!