Time to change up your style for summer?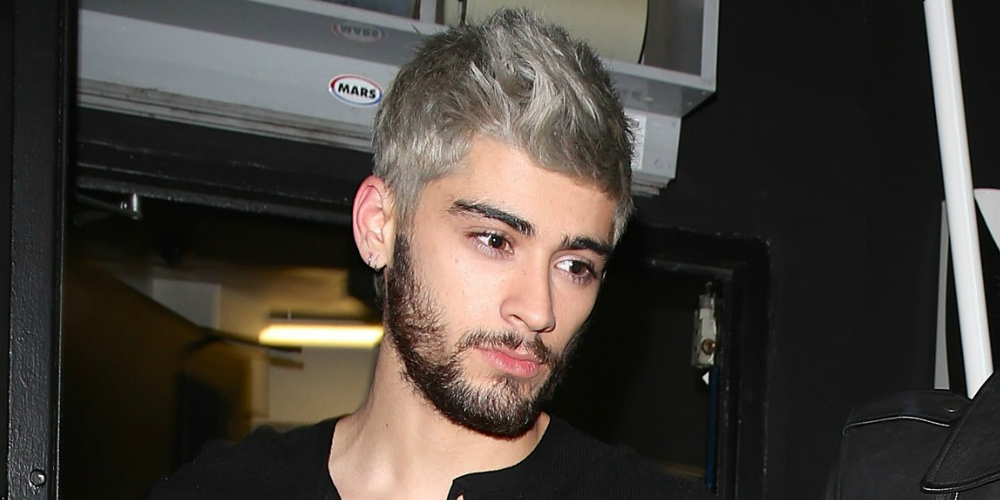 From the SS17′ catwalks, ad campaigns and, of course, a little sprinkling of celebrity influence; the men's hairstyle trends for the coming summer months have been laid bare. We spoke to the head barber at Ted's Grooming Room, Bruno Gonclaves Ribeiro, about what styles men are seeking this season and how you can achieve each one.
Buzz Cut
Originating from military, utilitarian roots; the humble buzz cut is, without a doubt, the easiest hairstyle for any guy to maintain. While it's never gone out of style, per se, the SS17′ catwalks we're stocked with the simple cut so you can expect its popularity to soar for the spring and summer months.
How to ask your barber:
Always ask your barber if he thinks your face shape will complement this look as it's a very bold, striking cut to pull off and can't really be restyled if you are unhappy with the result. Once you've settled, specify how close a grade you want, job done!
How to style: For obvious reasons, there's not really any styling to be done here. If the hair is getting a little long and beginning to stick up uncontrollably, incorporate a styling product that'll offer control while maintaining a matte finish, such as Windle & Moodie's Matte Paste.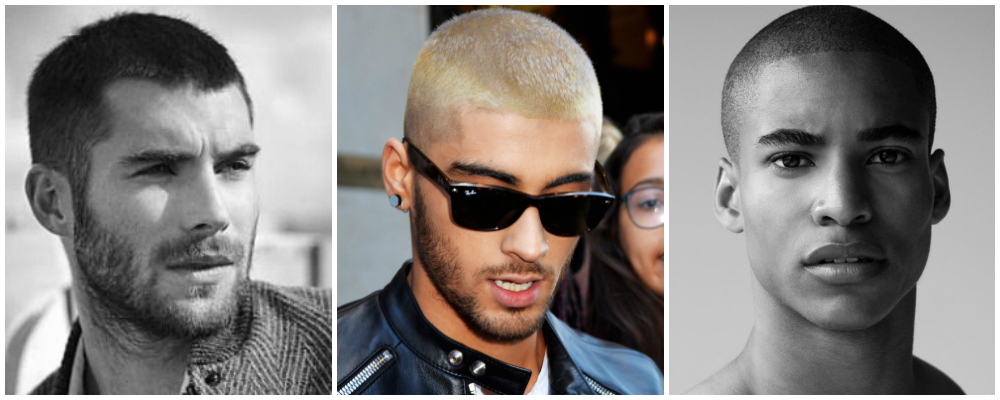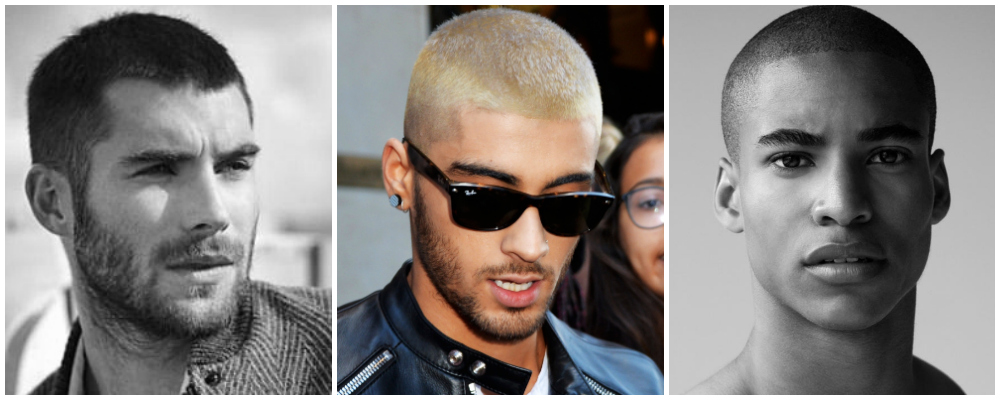 Long & Disheveled
In direct contrast to the aforementioned buzz cut, another popular hair trend from the SS17′ catwalks is lads sporting longer locks. There's no sight of straighteners here, however, as a dishevelled, 'au natural' appearance is what we're aiming for.
How to ask your barber:
For maintenance, ask for as off the length as possible and a general tidy up, it's important to let them know you want your hair layered, this is essential for achieving the choppy, dishevelled finish. If you're attempting to grow out from a shorter length, explain this to your barber and he'll begin to cut accordingly towards a longer do'.
How to style: While day-to-day maintenance is more important than styling with a longer cut (i.e. conditioning, serums), a few spritzes of David Mallet's Australian Salt Spray during the drying process can give you that textured, messy looking finish.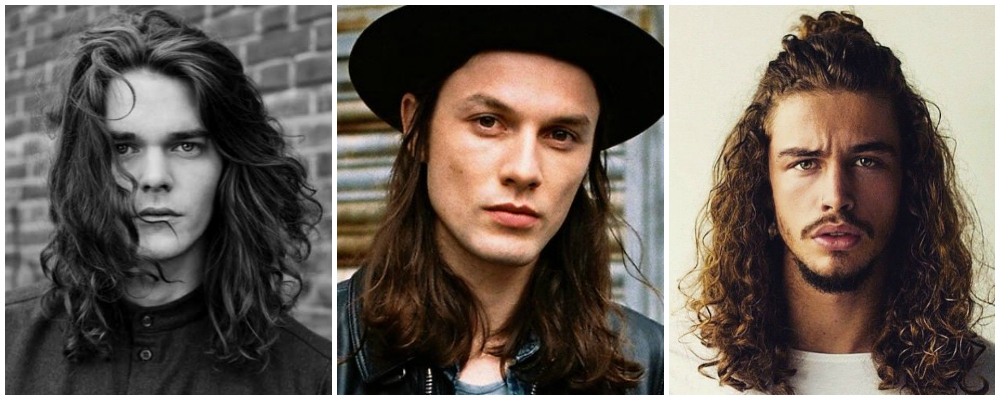 Full Fro
While particularly popular at London Fashion Week: Mens, full afro styles were prominent across the board at the SS17′ shows. While opting for a full, voluminous fro' isn't for the wallflower among us; with confidence and care – it's among the most impressive men's hairstyles you can sport this summer.
How to ask your barber: 
This is really dependent on how full bodied and controlled you want your afro to be. If you want your curls more closely cut and styled similar to a high top, ask for some gradual fading at the back and sides and for the hair on top to be cut all one length. If you want your fro to look natural and untouched just ask for a wash, blow-dry and little trim to tidy up the dead ends.
How to style: While there's not really any styling products needed here, be sure to grab an afro comb to keep things tamed and controllable. An afro comb's teeth are specifically designed to detangle large clumps of curly hair that no other brush or comb can. Using conditioner twice weekly should also help to keep things more manageable.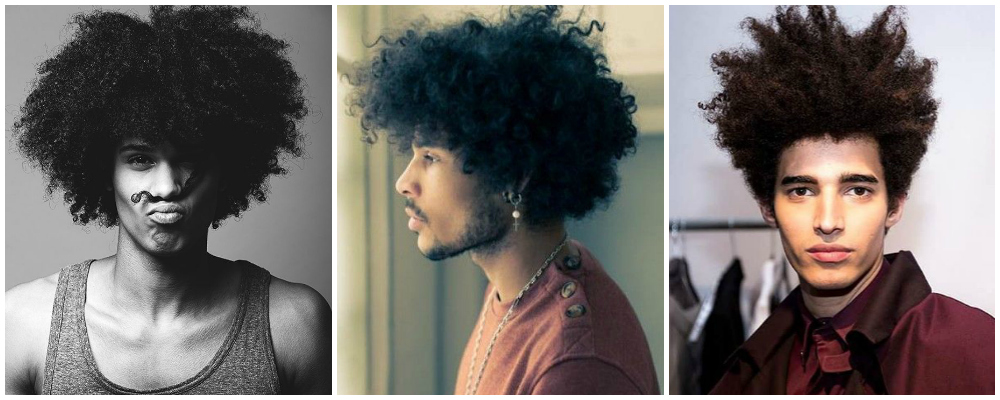 Grey Hair
There's no arguing that dyed grey hair is one of the most popular trending men's hairstyles of the past few seasons. Countless male celebrities have been spotted with icy, silverish locks and the masses have responded accordingly.
How to ask your barber: 
You'll be better off visiting a colourist as opposed to your barber for a quality dyed style. Coming from a darker colour, the hair will require a couple of bleaches before you can layer the grey dye/toners on top. If you're already quite light, a quick bleach followed by a toner should do the trick. Bear in mind, this isn't going to happen overnight – it can take weeks to achieve your desired colour.
CHECK OUT OUR COMPLETE GUIDE TO GOING PLATINUM BLONDE HERE
How to style: Men's grey hair can be styled much the same as any untreated hair, it's all down to your personal preference. That being said, it's important that you're using the correct styling products; anything oil or water based can create a greasy finish in lighter hair. Instead, go for a paste, clay or wax such as Windle & Moodie's Volcanic Ash Wax for a matte, textured finish.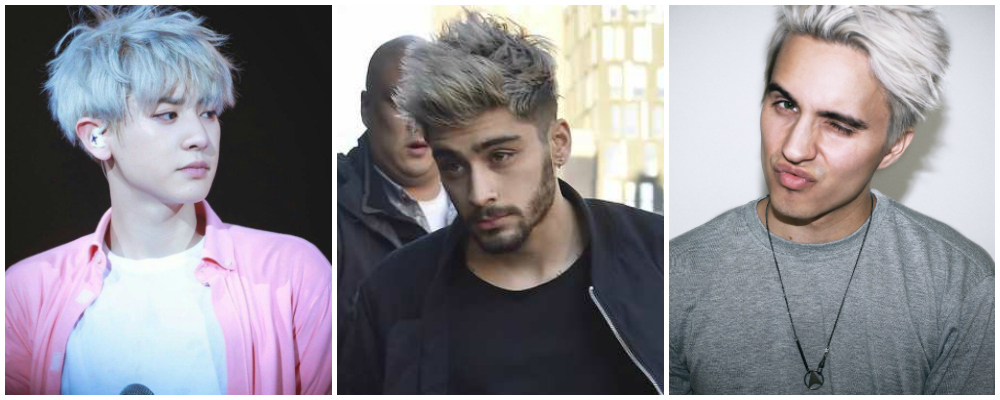 Polished Partings
While there were several iterations of the side parting hairstyle on show over the course of the SS17 shows, it's obviously classic cut that's been around for decades – so you really can't go wrong. Depending on the level/gradient of fading you opt for, it can fluctuate between a more reserved, or trend led appearance.
How to ask your barber:
Ask your barber for a side parting (they will automatically get the gist of where this is from where your hair shaft naturally leans to) along with short back and sides with some length on top. It's always a great idea to bring in a picture to fully express how long you want the length on top and how faded you want the sides to be.
How to Style: As a general rule, don't go too wild with the hair gel as this will clump together hair strands, leaving you with thinner looking locks. A pomade or wax are great alternatives depending on the length and volume desired; use wax for tidier sleeker styles and incorporate a pomade, such as Closed on Monday's deluxe pomade, for a more natural look.