Please Don't Touch My Raf.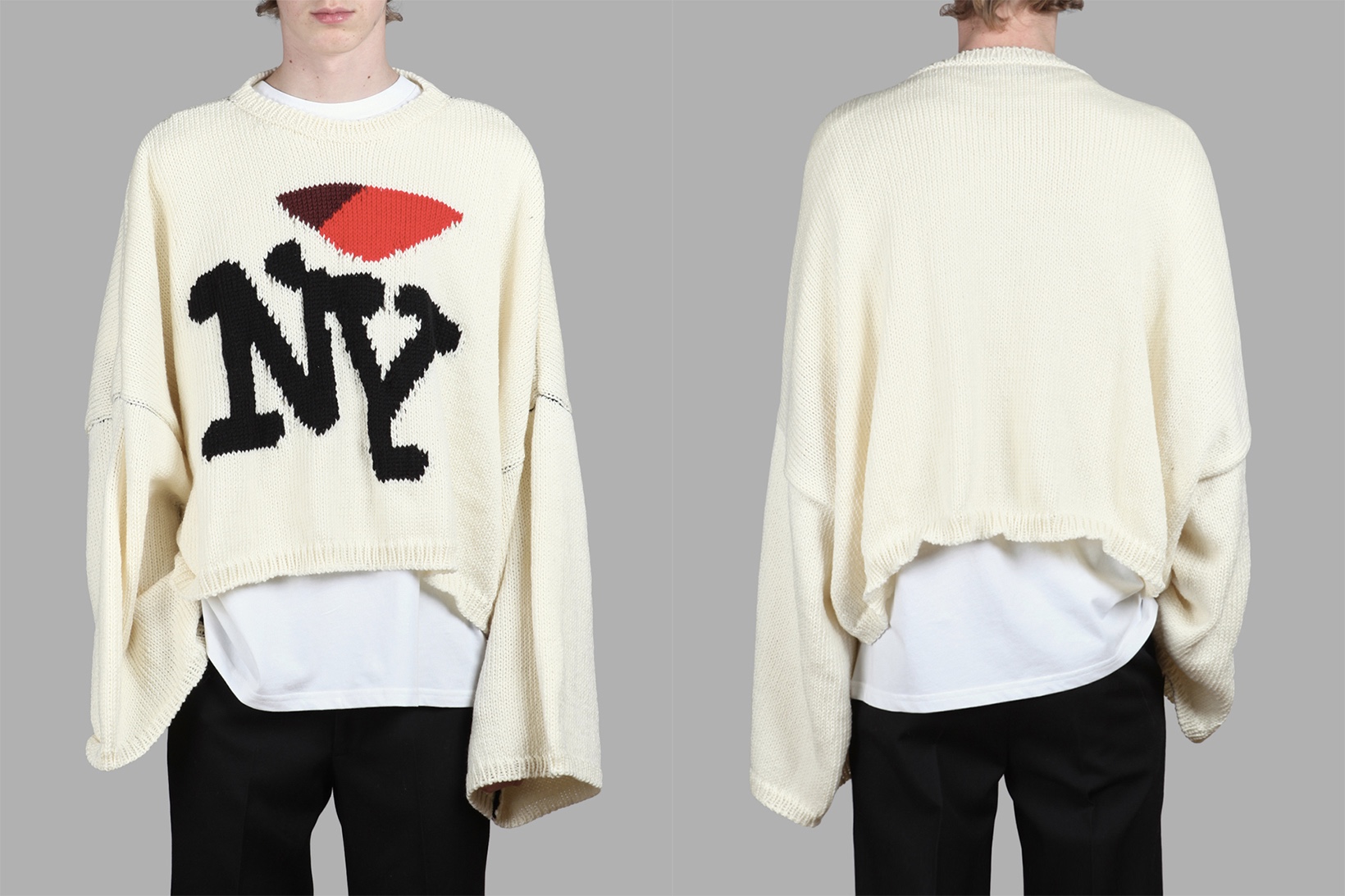 Raf Simons' Autumn/Winter 2017 collection is now available for pre-order. As this collection debuted as Simons' first show in New York City, hints to the Big Apple can be found throughout like the oversized and distressed "NY" jumper. Oversized silhouettes are played on heavily in this collection, with many hoodies featuring sleeves that sit way below a normal sleeve cut and puffy textures adding to this.
The Raf Simons' Autumn/Winter 2017 Collection can be pre-ordered now from Antonioli with prices ranging from $270 to $2,675. Check out some of the items below.