The Queen Sneakers.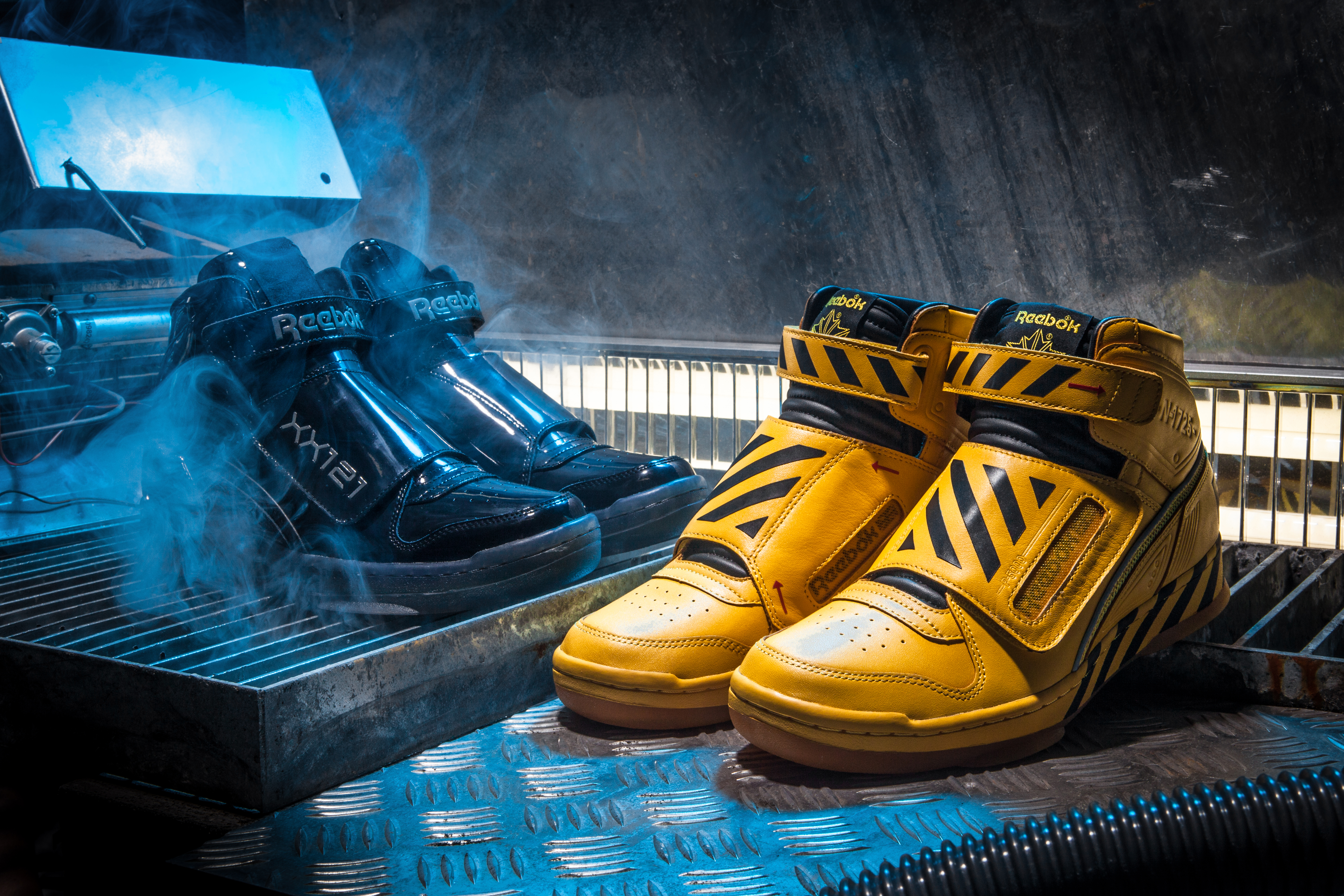 Reebok have announced the release of their Alien Stomper 'Final Battle' Double-Pack. These sneakers celebrate the brand's connection to the iconic Alien franchise and coincide with the release of the new Alien Convent movie. 1986 marked the release of the Reebok Alien Stomper Boots created especially for Ellen Ripley in James Cameron's Alien film.
The Alien Stomper comes packaged in an ornate box with the Queen's chamber, the inner box, decorated with an alien hive pattern and the Powerloader bay, outer box, modeled after the chamber that houses the suit.
The 'Queen' Stomper features a patent black leather upper and toxic green glow beneath the transculent midsole. The 'Powerloader' Stomper features an icy orange outsole, yellow leather upper, debossed 'PWL' heel and a mesh overlayed Reebok upper.
The Alien Stomper 'Final Back' Double-Pack will release on 18th July via Reebok.