Where? Radio Bar,  ME London, 336-337 Strand, London WC2R 1HA
At the height ('scuse the pun) of luxury for bars in London, Radio Bar certainly stands out from the rest.  Set on The Strand in the plush Me Hotel, location really is everything; not your average drinking hole.
Although walk-ins are accepted, PAUSE recommends booking a table (there is a minimum spend per person, so perhaps wait until payday!) to really lap up that baller lifestyle.
They serve lunch up until 5pm on a weekday, and small plates until 11pm daily.  On a weekend, you can book in for brunch between 11am and 5pm; great way to get the party started!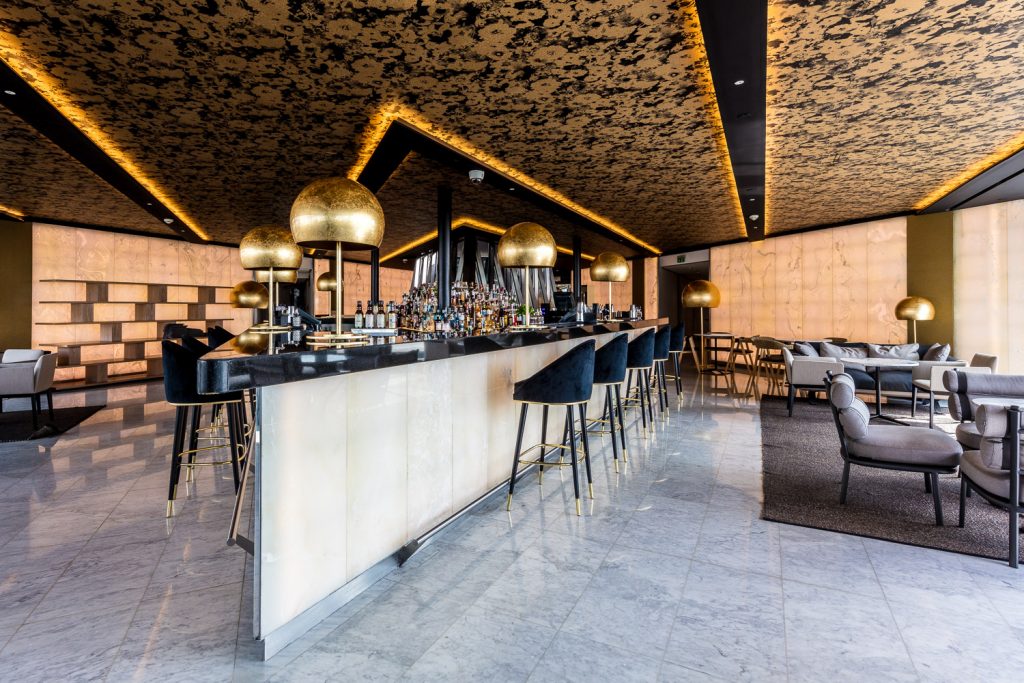 Now really is the best time to go, as the long and bright summer evenings add to the stunning London views which you can enjoy, drink in hand, on the terrace.  Open all week, we recommend heading there around 8pm and watching the sun set; you won't be disappointed.  Great music, and great atmosphere make this the perfect place to go to with a group of friends.  Definitely the occasion for your best Balenciaga / Gucci trainers.
Tip: It gets very busy on a weekend, so best to order by the bottle/in volume to avoid long waits for drinks.
Opening times:
Monday, Tuesday, Wednesday: 12pm – 1am
Thursday, Friday: 12pm – 2am
Saturday: 11am – 2am
Sunday: 11am – Midnight
Click here for more information and to book.