The Tie Dye moment returns.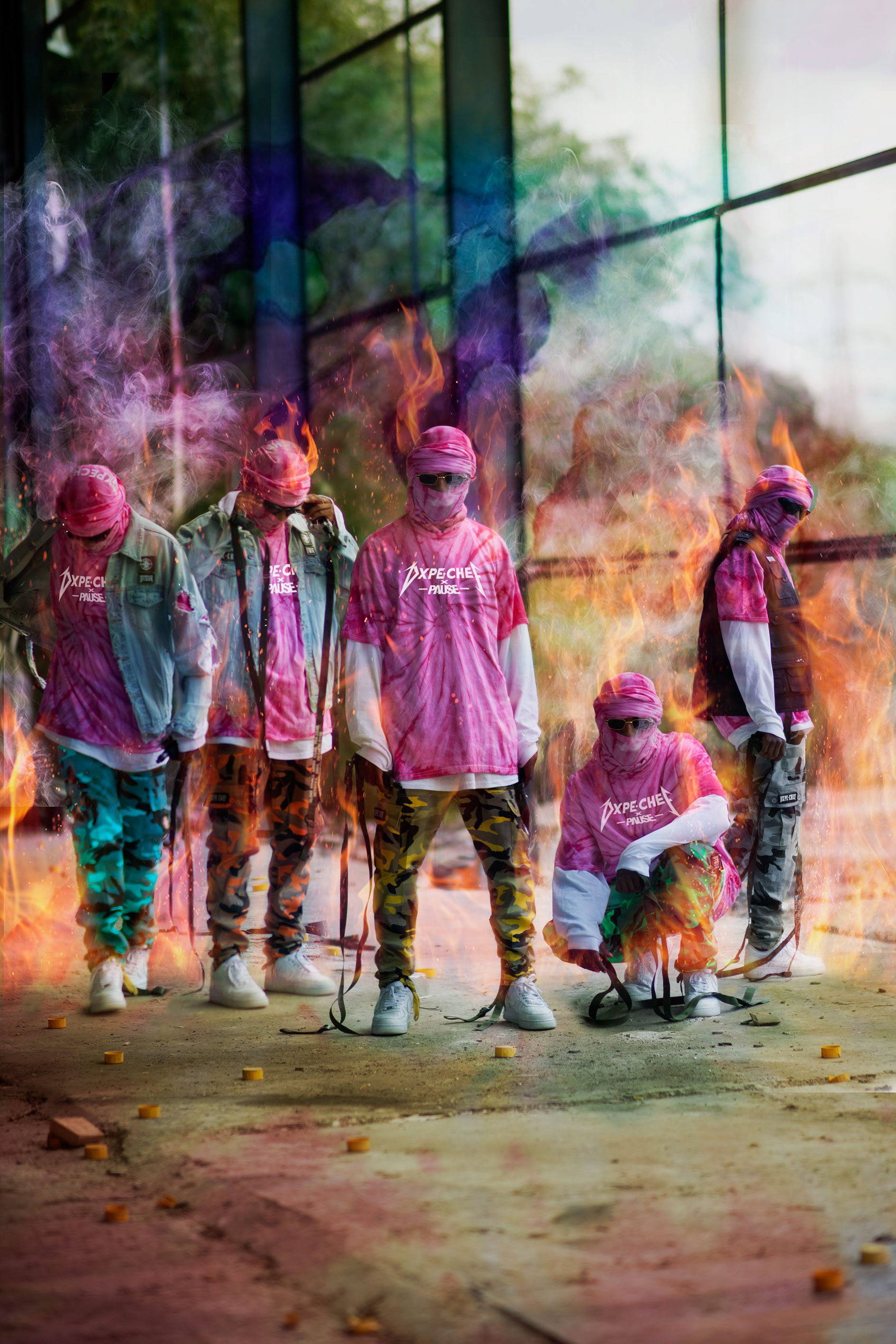 PAUSE joins forces with London-based streetwear brand Dope Chef on an exclusive pink Tie Dye t-shirt and hoodie collaboration. Dope Chef has been known for providing the best in ethically produced Tie Dyes, hand made and entered the scene with a burst of Tie Dye colours back in 2012. Going from strength to strength the brand has reintroduced its Tie Dye collection, along with a special pink Tie Dye edition with PAUSE. The pink Tie Dye t-shirts will retail for £45 each and the hoodies for £85 each. The collaboration will launch for sale on Monday the 31st of July at 8pm and will be sold at dxpechef.com and shop.pausemag.co.uk.
See below an exclusive interview with Dope Chef founder Macharia Brian, who gives us an insight into the brand and how it all started.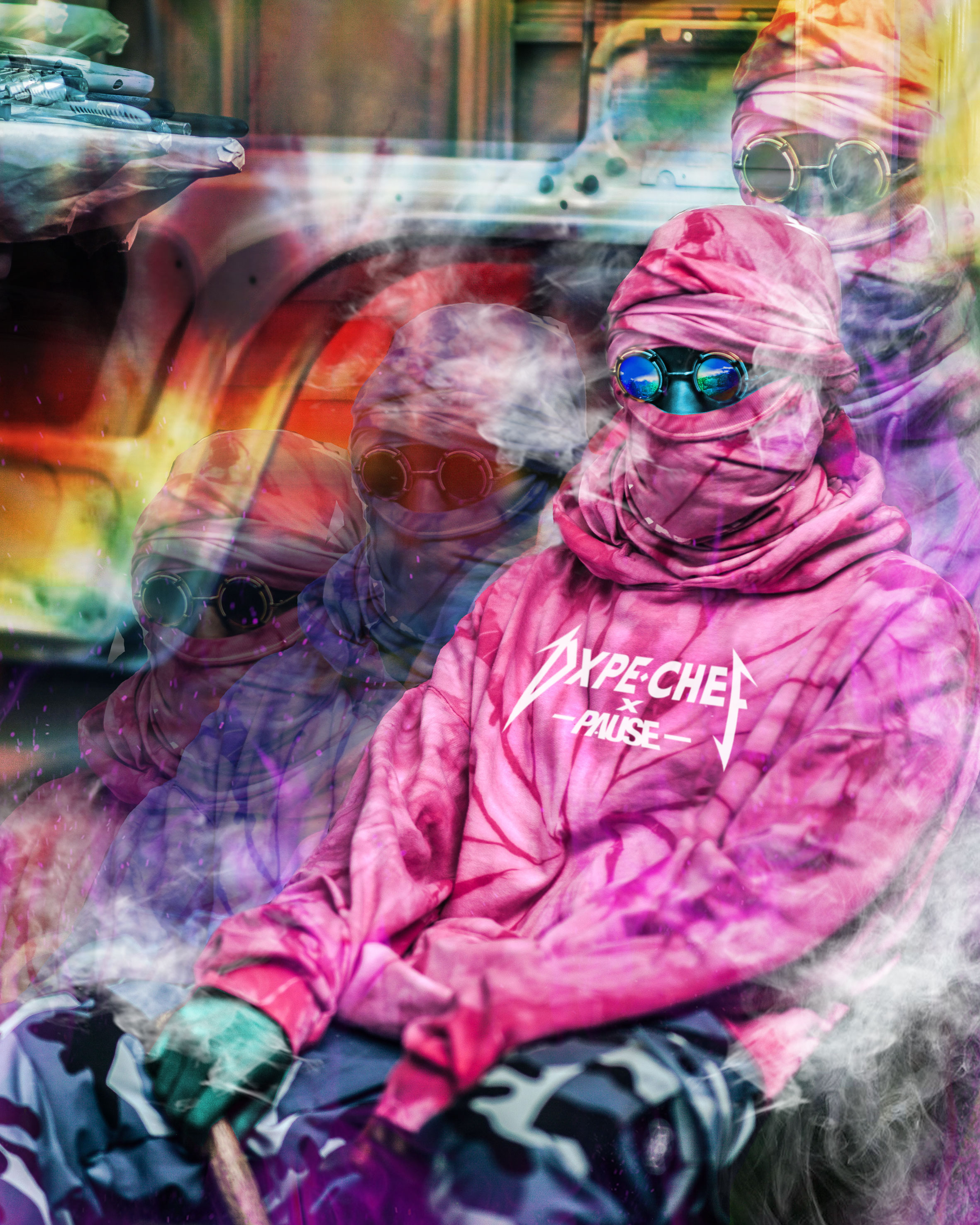 Rewind back to the beginning, tell us how Dope Chef started?
Dope Chef started in 2008. At the time I was designing my first brand called To-orist which was a men's conceptual brand with high prices due to its use premium fabrics and technical execution with a sharp focus on cut and sew with a tailored construction. Inevitably the price points were high. A lot of my friends constantly asked me to create something on the side for them which was more street & affordable.
I eventually agreed and named the brand "Dope Chef" after one of those friends who had nick named "Dope Chef" for years since he basically served the streets and was always more fashion forward than the rest. I made a small run and put in local street wears stores which kept selling out. I had no idea it was going to get this big.
What is the main inspiration behind the brand Dope Chef?
We refer to inspiration as recipes.
As the name suggests "Chef" is about experimenting with different recipes to create exciting new dishes and as the brand grew we seeked recipes from further a field and took Dope Chef Touring internationally hence our sub term D.Tour. The creative direction is about taking different cultural reference points and merging them together to create equilibrium via opposites.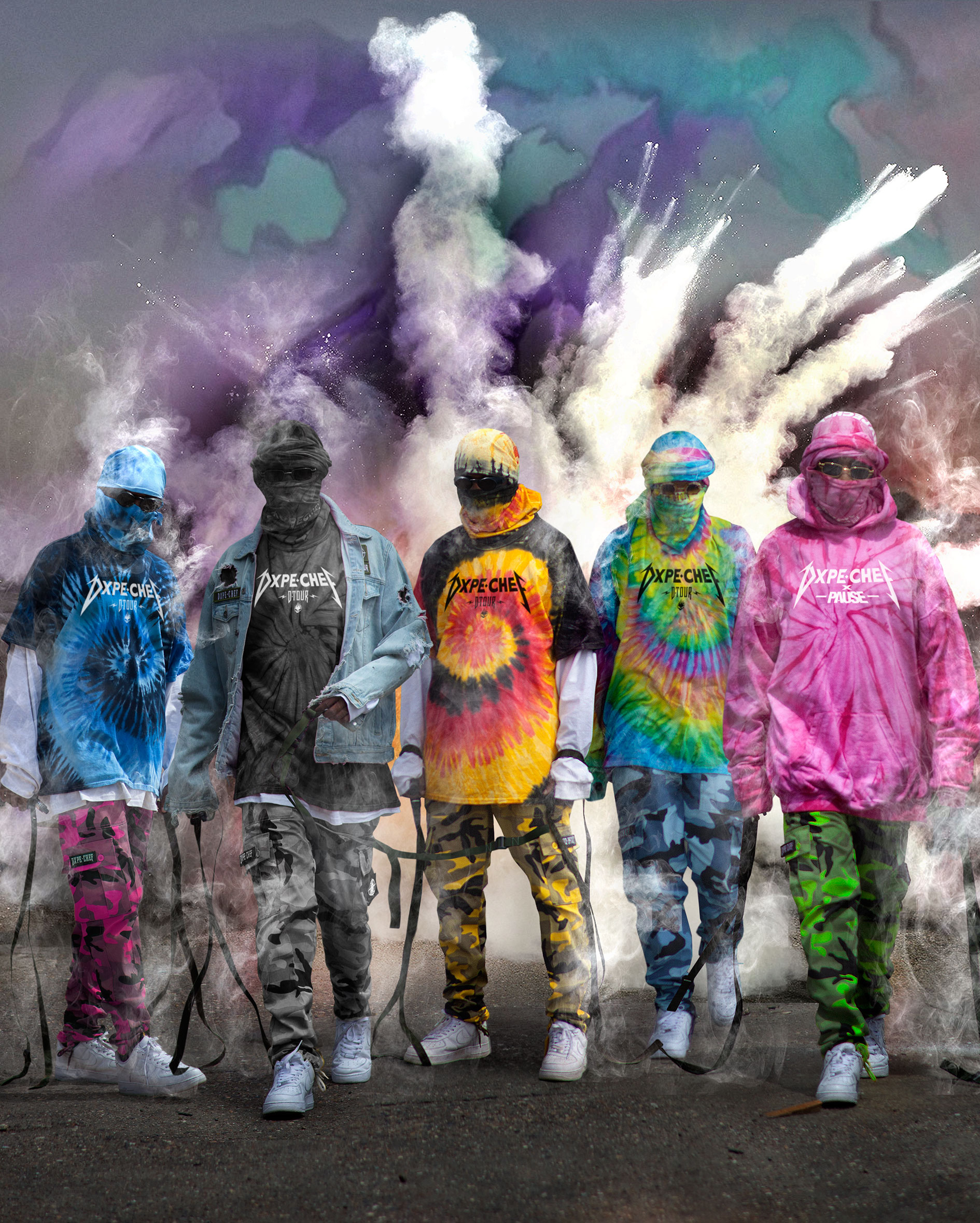 Back in 2012, you hit the scene with a Tie Dye collection which became extremely popular, tell us why you did it?
I felt a lot that was on the market was fairly dull and generic. Tie dyes were just way left of everything. The total opposite. I've always designed for myself first so I made a few and wore them relentlessly and they became heavily demanded so when we launched them and sales went crazy.
Why have you decided to bring the Tie Dye t-shirts back?
Mainly by popular demand. Over the years we've received a Ton of requests for old dope chef designs and mainly tie dyes. They're an integral part of the brand in many people eyes. When people think Tie Dyes they think Dope Chef. Right now we feel the time is right, we left Tie Dyes alone for over 5 years to let them marinate while we added other creative elements to the brand like the military D.Tour collection of late. So it was interesting clashing tie dyes with military which are completed opposites to create a whole new concept as I said before creating equilibrium via opposites.
We've also done rock tees & Tour tops. So Tie Dyes are a natural extension to those.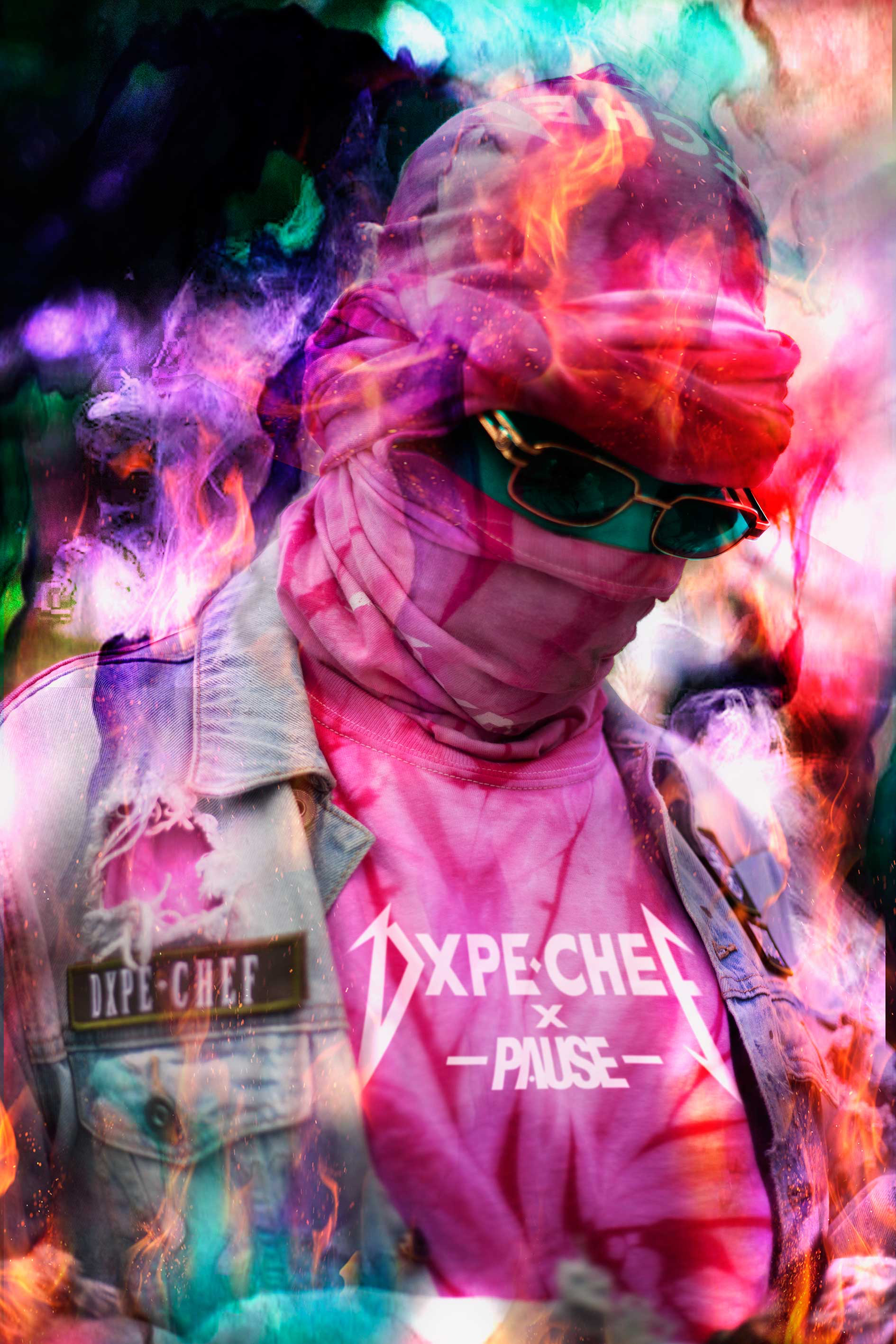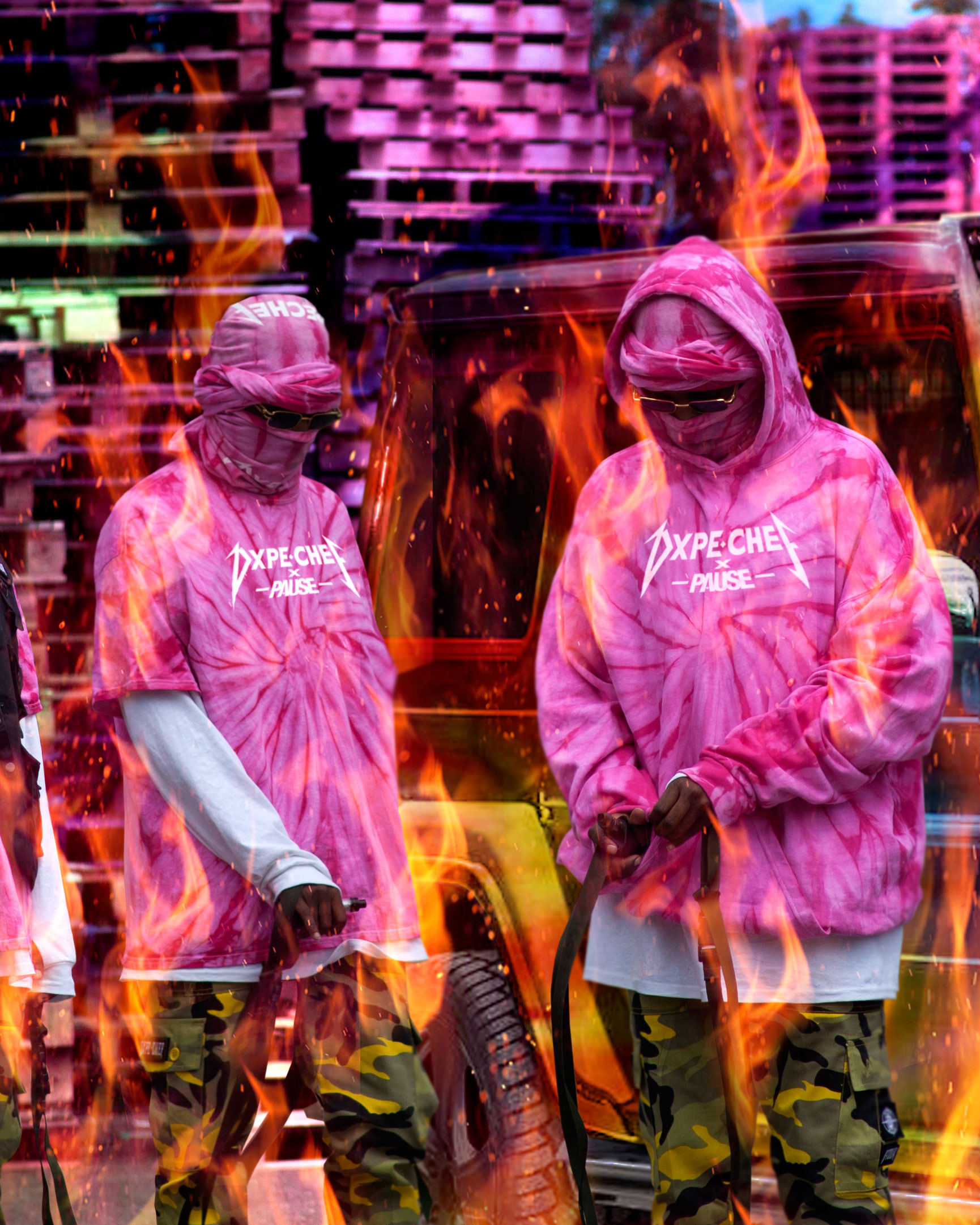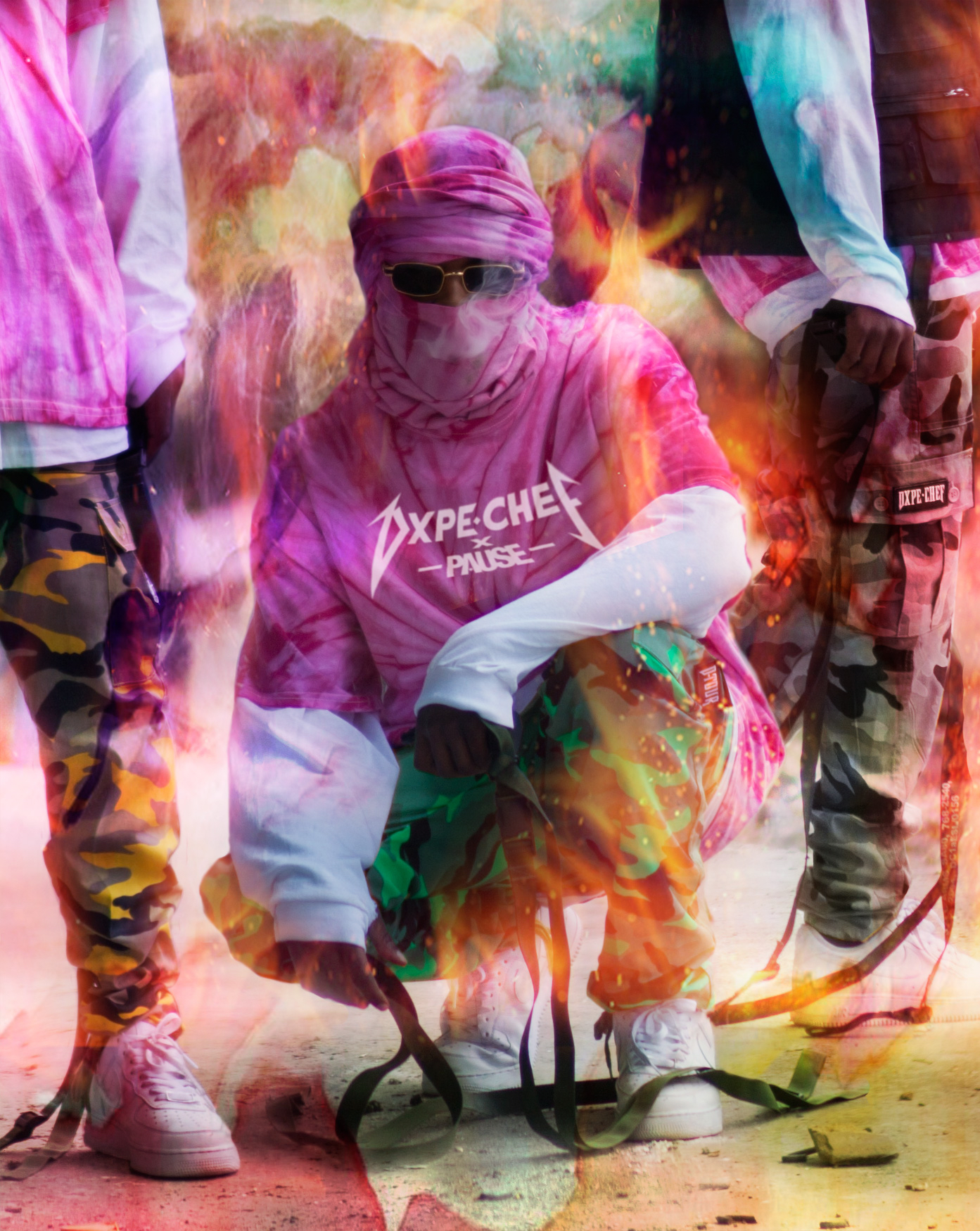 Your Tie Dye t-shirts are hand made, tell us about the process when creating each tee?
We've been working with an authentic Tie dye factory in the states founded by a hippie back in the 60's making authentic specialising in hand made Tie Dyes. The process is really quite laborious as the pieces have to go through a lot of stages from adding the right dye colour mixture to tying or creasing in a specific way to achieve the right pattern. Then there's also a technique to rinsing and drying. All in all to achieve the right tie dye is more technical task than it appears.
Three words to describe Dope Chef?
NOTHING LIKE IT
You've created countless collections through the years, which is the most important to you and why?
There are two which are equally as important.
1- Tie dye collection (2012) since it basically put us on the map. In fact, we stood out like a sore thumb.
2- DXPE collection (2014) baseball inspired collection. The photo shoot was crazy and had a huge impact internationally. An example that we weren't afraid to take risks and flip the script. And not just play it safe.