October Is Almost Here.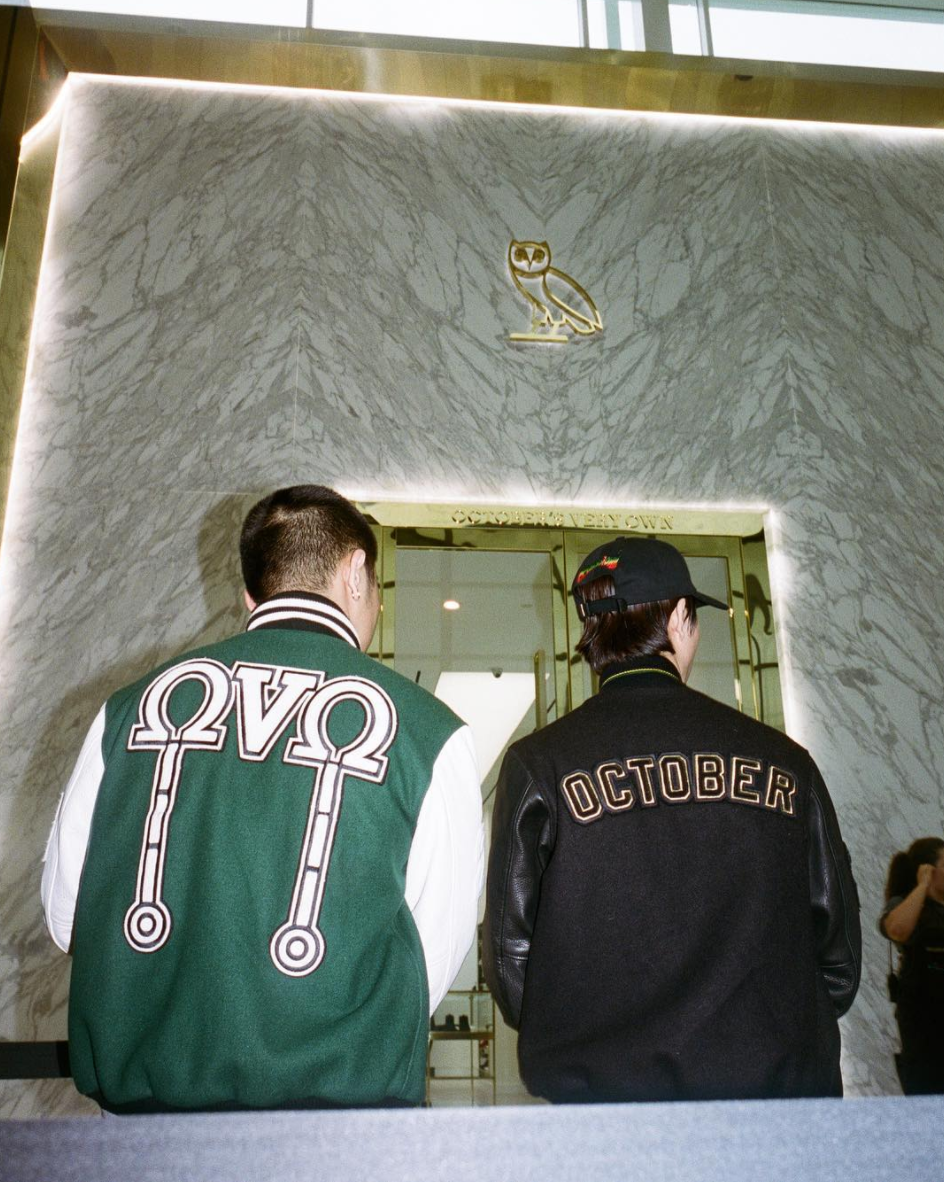 With OVO Fest in full force, the brand took to Instagram to preview two new varsity jackets captioning the photo 'OVOFEST 2017'. The two jackets both feature back prints, one of OVO and one of OCTOBER and come in either green or black colourways. The models pose in front of the OVO store, with marbled wall and branding featuring in the background.
Keep an eye on the brands Instagram to see when the jackets will release, with an expectation of them to come for Autumn/Winter 2017.