Your Chanel alternative.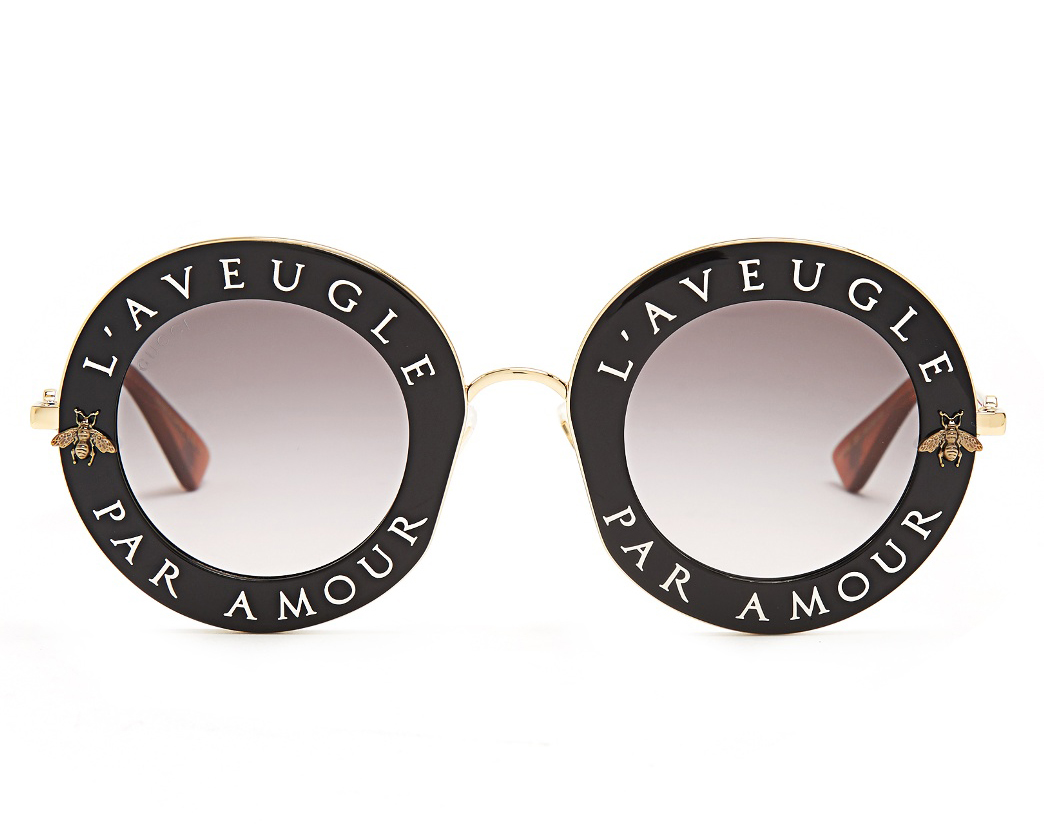 Everyone has been wanting to get the round frame sunglasses, similar to the ones Pharrell Williams has been wearing for a long time, but was never available to buy. Thanks to Gucci, they've recreated their own edition called 'L'Aveugle Par Amour' which means Blind Love in French which is Gucci's signature slogan.
Pharrell in Chanel Round Frame Sunglasses: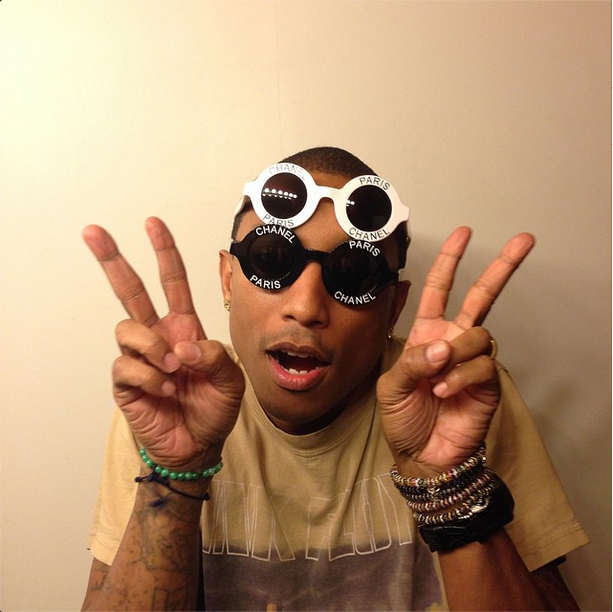 The new Gucci sunglasses feature a gold-tone metal for sleek style statement and 100% UV protection. Retailing for £325, the sunglasses are available to buy at Matches Fashion.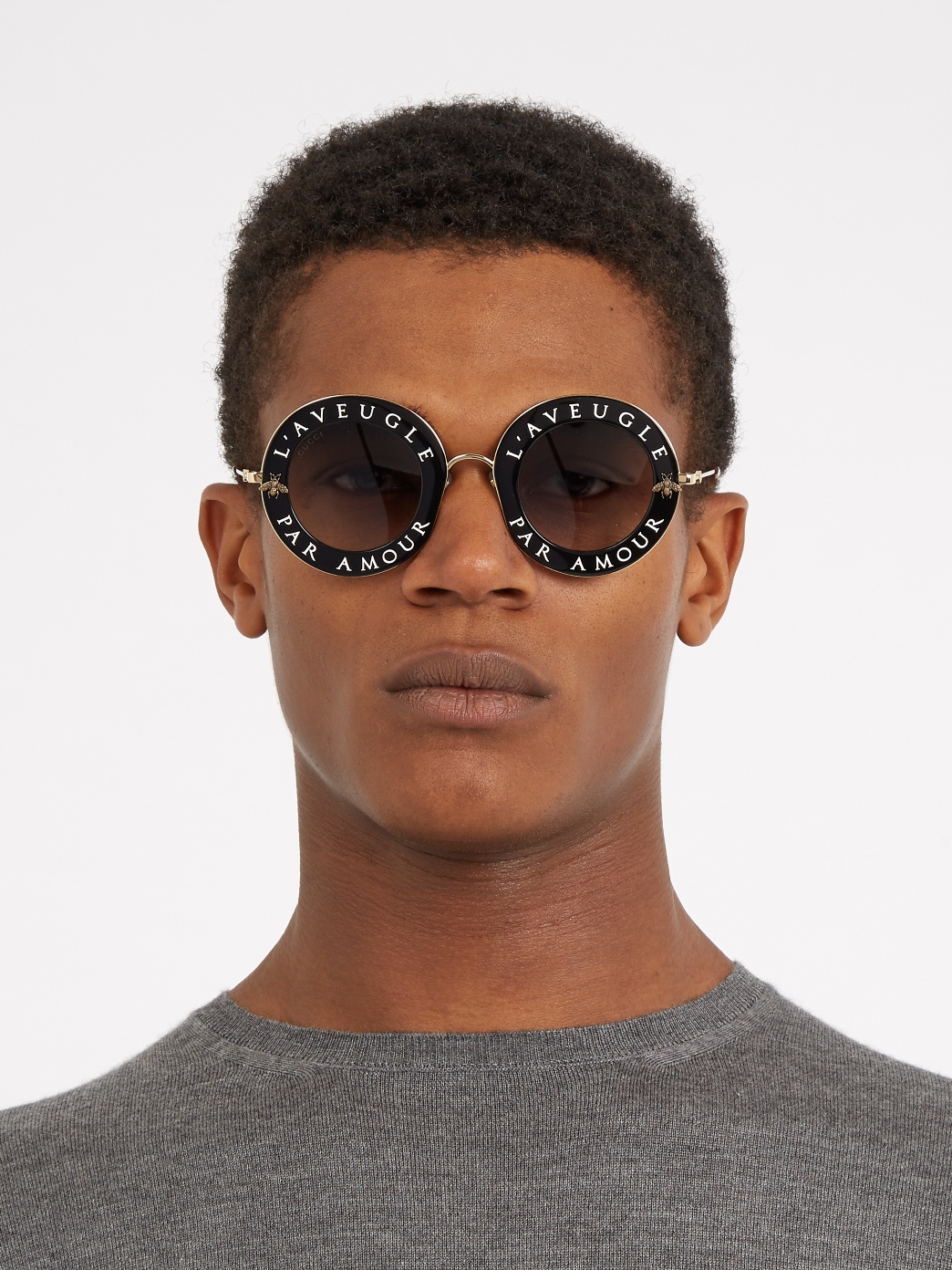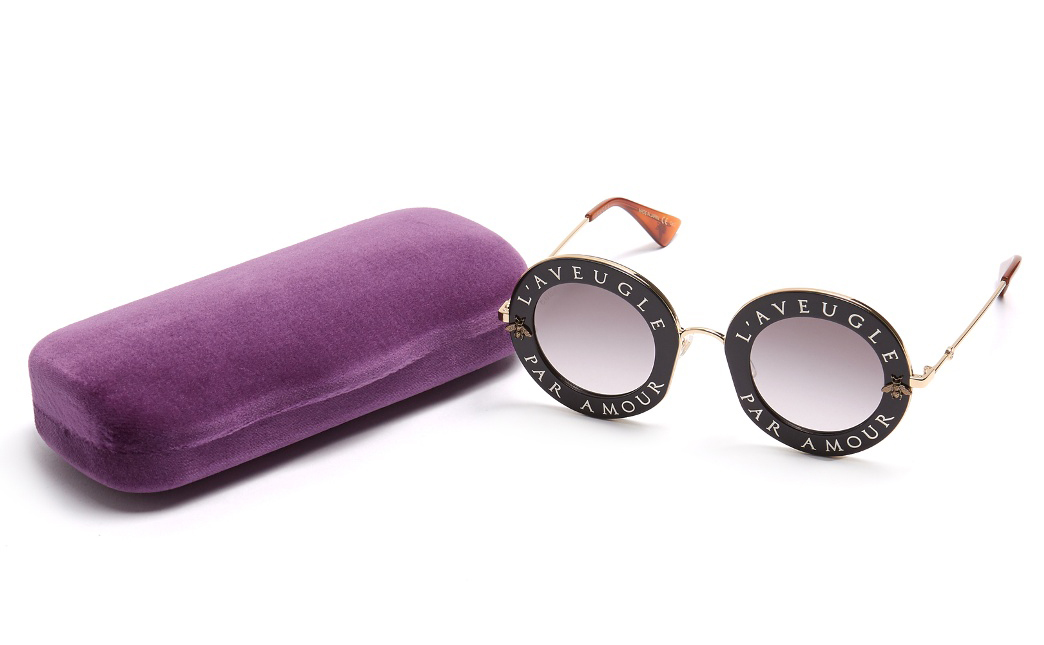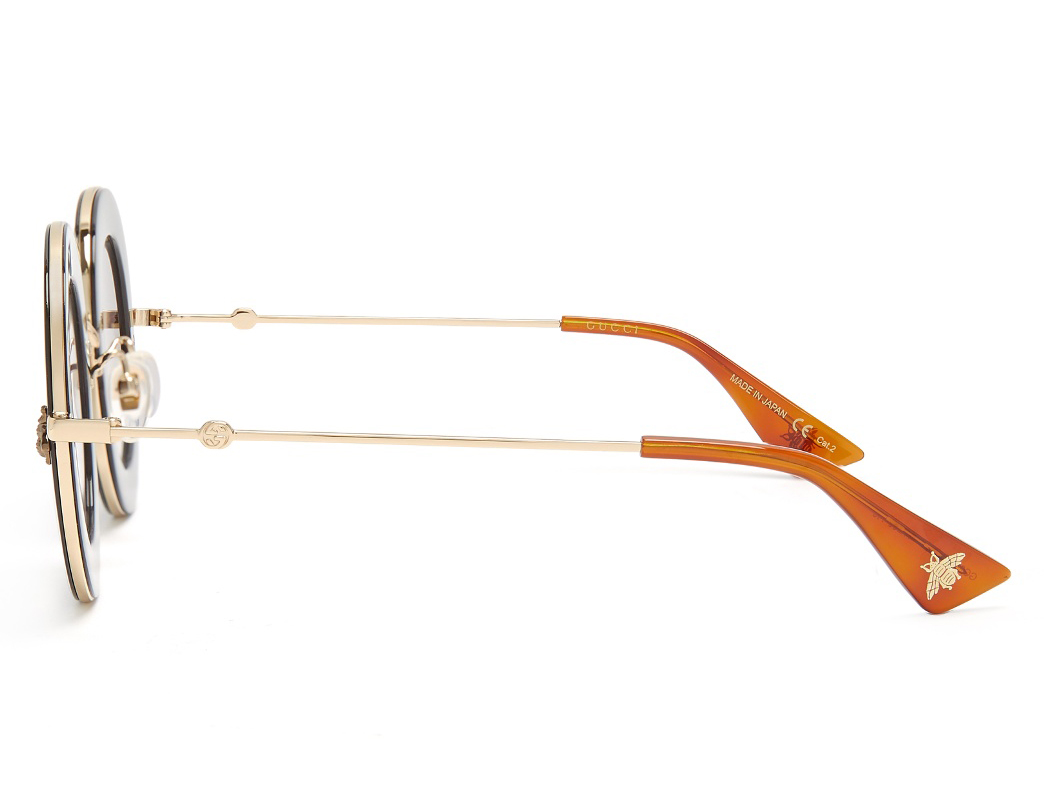 Buy the Gucci L'Aveugle Par Amour Round-Frame Sunglasses here.