Not just a skate brand.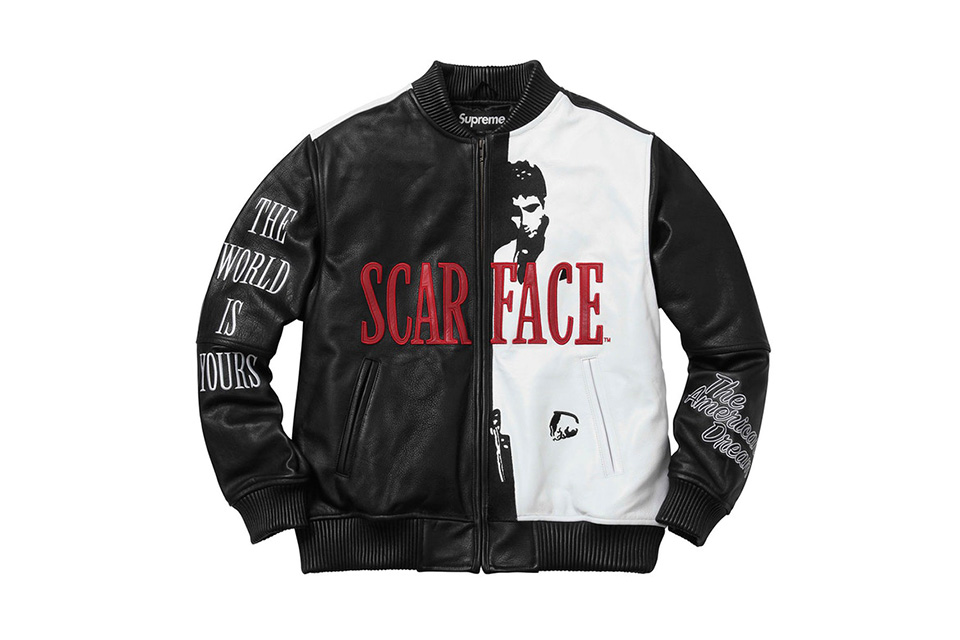 At heart, Supreme is a skate and lifestyle brand, one that harnesses youth culture and communicates it through clothing and a recognizable attitude. For some, the typical box logo hoodies and tees can become gimmicky, and understandably so. But for their FW17 collection, the arsenal of coats and jackets the New York street wear label has produced could be beyond any other collection they've ever had.
The selection of coats features a number of standout pieces, from a Scarface leather bomber to a chrome puffer jacket. The offering refuses to shy away from colour, boasting lime greens and bright oranges across the board. Textiles aren't neglected either, with reversible sherpa wool parkas competing against a light blue wool overcoat with cheetah-print fur lining.
The full collection will be available for purchase on Supreme's website when it reopens on August 24. Aside from that, everything will drop in stores at Supremes physical locations in London, New York, LA and Paris on August 19.
Take a look at the full offering below, and be sure to let us know what you think.