His DNA is probably in your sweater.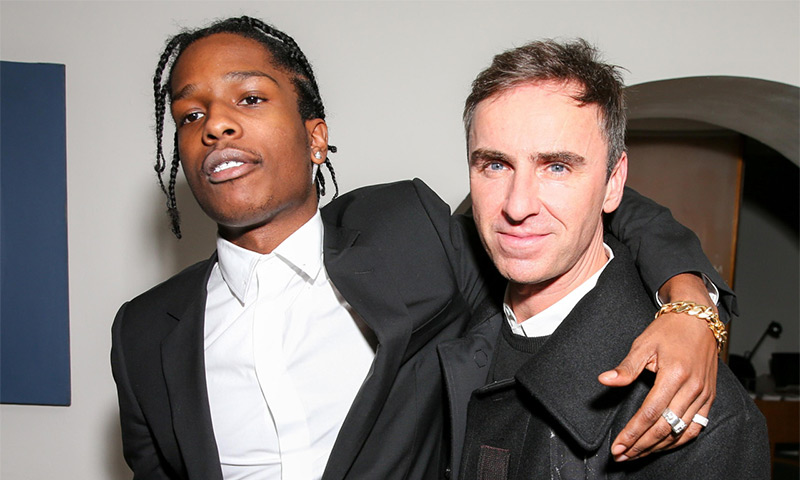 The first time I ever heard the name "Raf Simons", I was leaving an audition for an art-focused high school in the town adjacent to my own. It was a musty, pretentious building with little glamour save for the creativity caged in the bodies of the students who slumped through the corridors. I was thirteen, and the most fashionable thing I'd ever done was tuck my sweatpants into a pair of beat sneakers (in retrospect, I wish I hadn't).
As I departed, a group of three or four upper year students were seated on a bench in the foyer, gathered around the glow of a laptop screen. They were a gang of poets, clad in layered black clothing and personalized headwear. One wore a beret; another opted for a wide-brim hat. They were musing over what I later learned to be the Belgian designer's emotional departure from minimalist label Jil Sander. But there was such concern in that room I'd imagined someone must have passed away.
Half a decade later, I understand how pivotal that moment was for the fashion industry. And although no one died, an era certainly ended. Raf Simons is arguably the most influential menswear designer of our time.
Since his first collection two decades ago, Simons has amassed a brazen cult following of fashion critics, hip-hop artists and even designers themselves. Revered by a team of fashion elites — Anna Wintour, Virgil Abloh and numerous celebrities — Simons has used the last 22 years of his career to push boundaries and birth trends that would later materialize onto the runways of other designers at global fashion weeks.
These days, menswear doesn't really exist without a pinch of Raf.
RAF IS OUR FASHION GOD , THE WHOLE GAME BITES HIM , I BARELY WEAR OFF WHITE BUT I FEEL BAD FOR VIRGIL , I HOPE THIS INSPIRES HIM 2 TURN UP!

— LORD FLACKO JODYE II (@asvpxrocky) January 27, 2017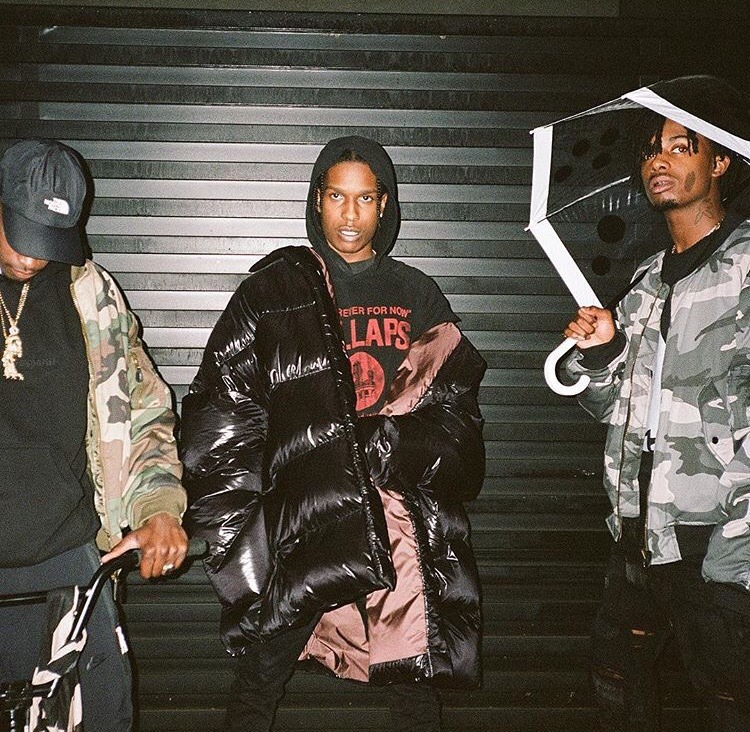 "Fashion doesn't exist if we don't exist," Simons told GQ Style earlier this year, grouping himself in with the likes of Miuccia Prada, Marc Jacobs, Phoebe Philo of Céline. And if you ask A$AP Rocky, Raf isn't wrong.
Rocky has never been shy about his obsession with Raf Simons. He sits at the helm of the Belgian designer's cult of fanatics, with a throne not far ahead of Kanye West. His sartorial bromance with Simons has bloomed over the years, yielding Flacko's recurring homages to his style icon. "When you wrap your mind around the concept that he wrote the future of fashion and design in the 1990s and early 2000s," A$AP Rocky told TIME Magazine, "then you'll also understand why Raf is the greatest to ever do it."
Just to prove to you how deep this love affair runs, here are 8 times A$AP Rocky wore Raf Simons — and wore it perfectly if you ask us.
Rocky arrives at the 2017 Met Gala in a steezy head-to-toe denim outfit from Raf's Calvin Klein debut. The theme may have been Rei Kawakubo, but the rapper never misses a chance to stunt for his favourite designer. And to hit the red carpet in all denim? Bold.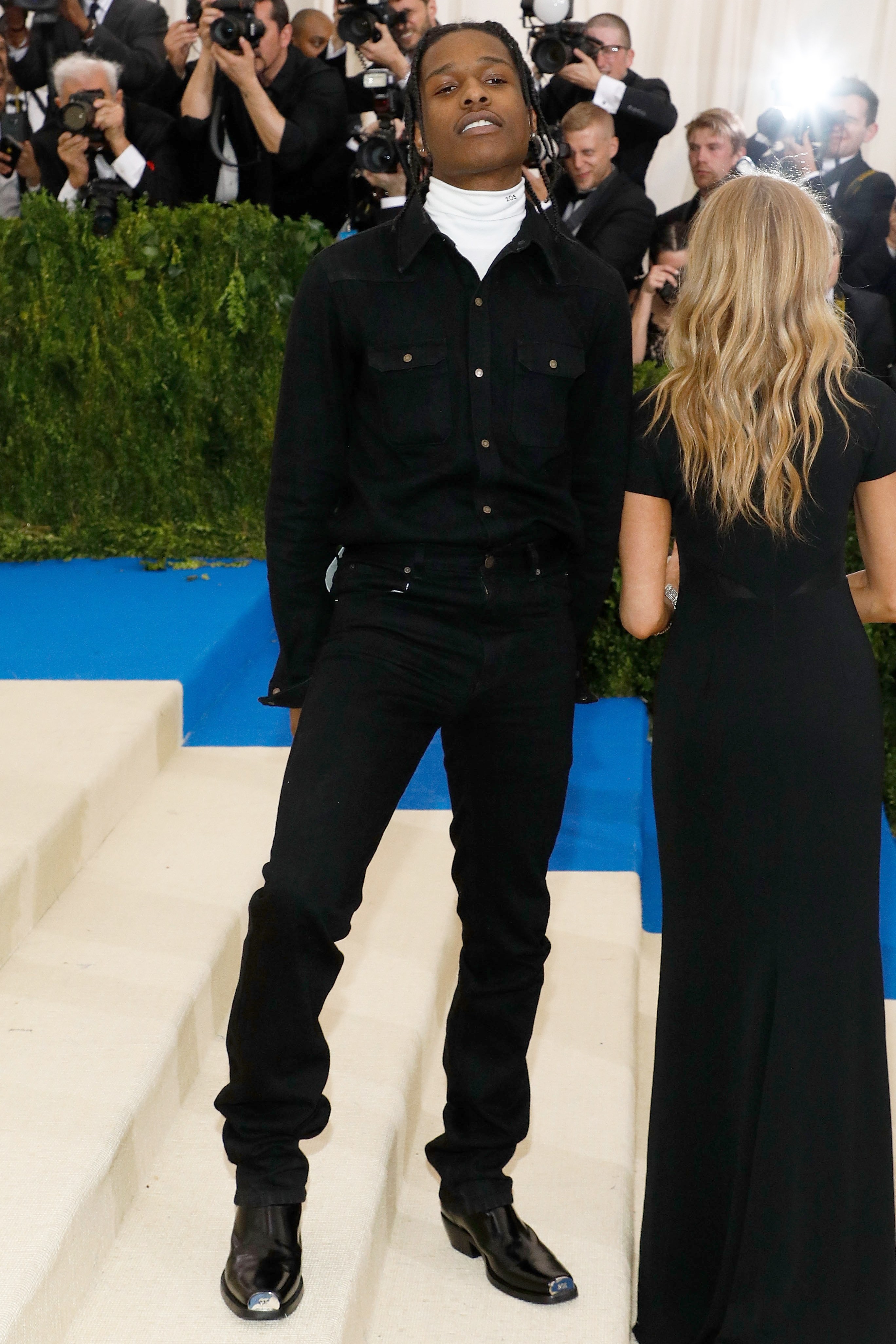 Rocky springs over to 1 Oak NYC to show us how colour can work in the winter with his Sterling Ruby x Raf Simons overcoat. The rapper married the statement coat with a full Gucci uniform underneath.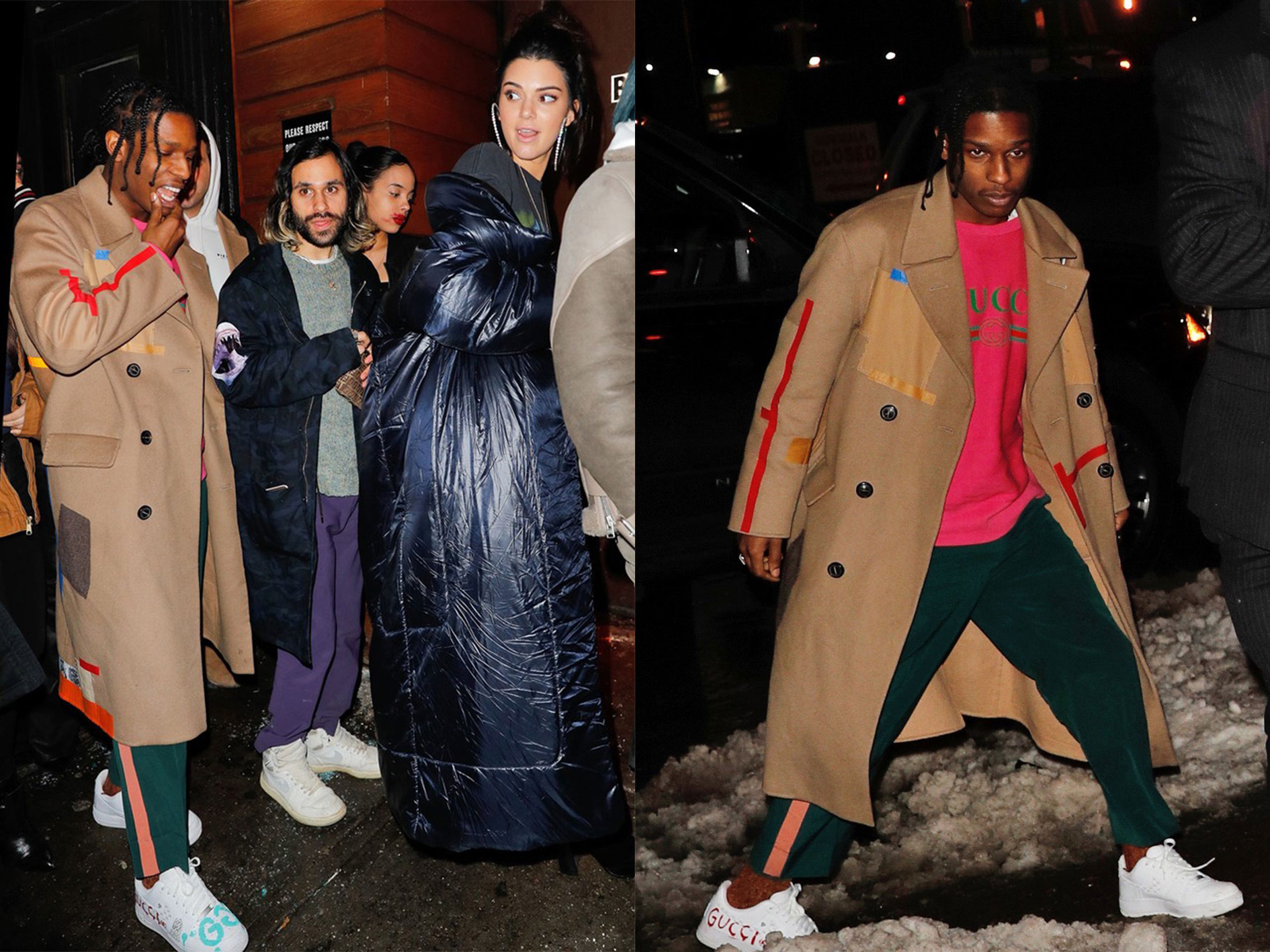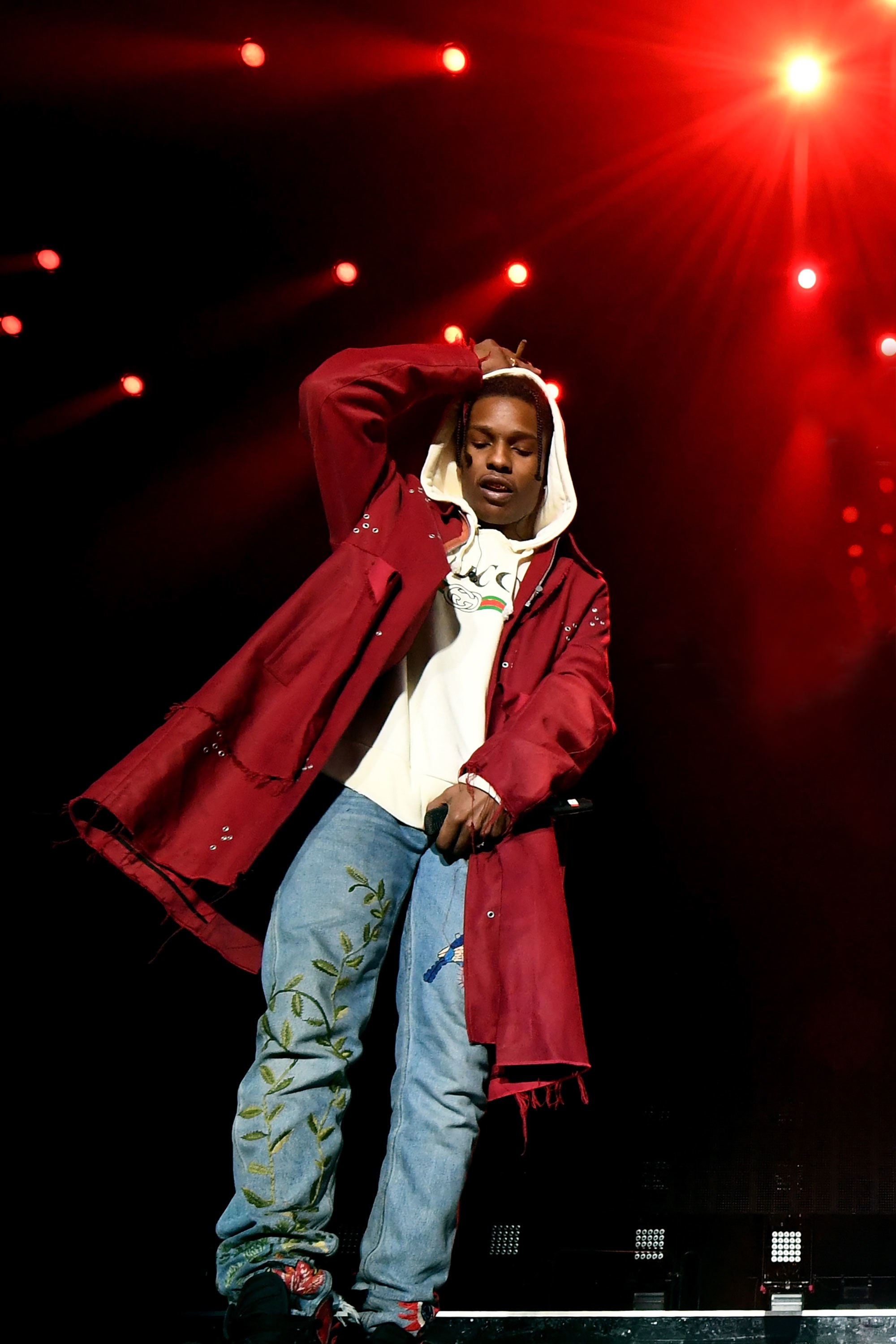 $900 SWEATER IN THE SUMMER
Rocky was among the first of scores of menswear enthusiasts to be seen wearing Raf's slouchy I Heart N.Y. sweater hailed from the designer's F/W 2017 collection. A bit atypical for wear in the summertime, the sweater was the most coveted item from a surprisingly non-militant Raf collection, one that contrasted the unaffectionate rhetoric of the Trump presidency.
SERVING COUTURE GARBAGE BAG
Rocky pictured rocking a sold-out $2,500 Raf Simons oversized padded coat from the designer's F/W 16 menswear collection — the very same coat style icons Rihanna and Luka Sabbat were later seen wearing. Some fans compared the shiny nylon coat to a painted garbage bag, but to call it anything other than a showstopper would be simply untrue.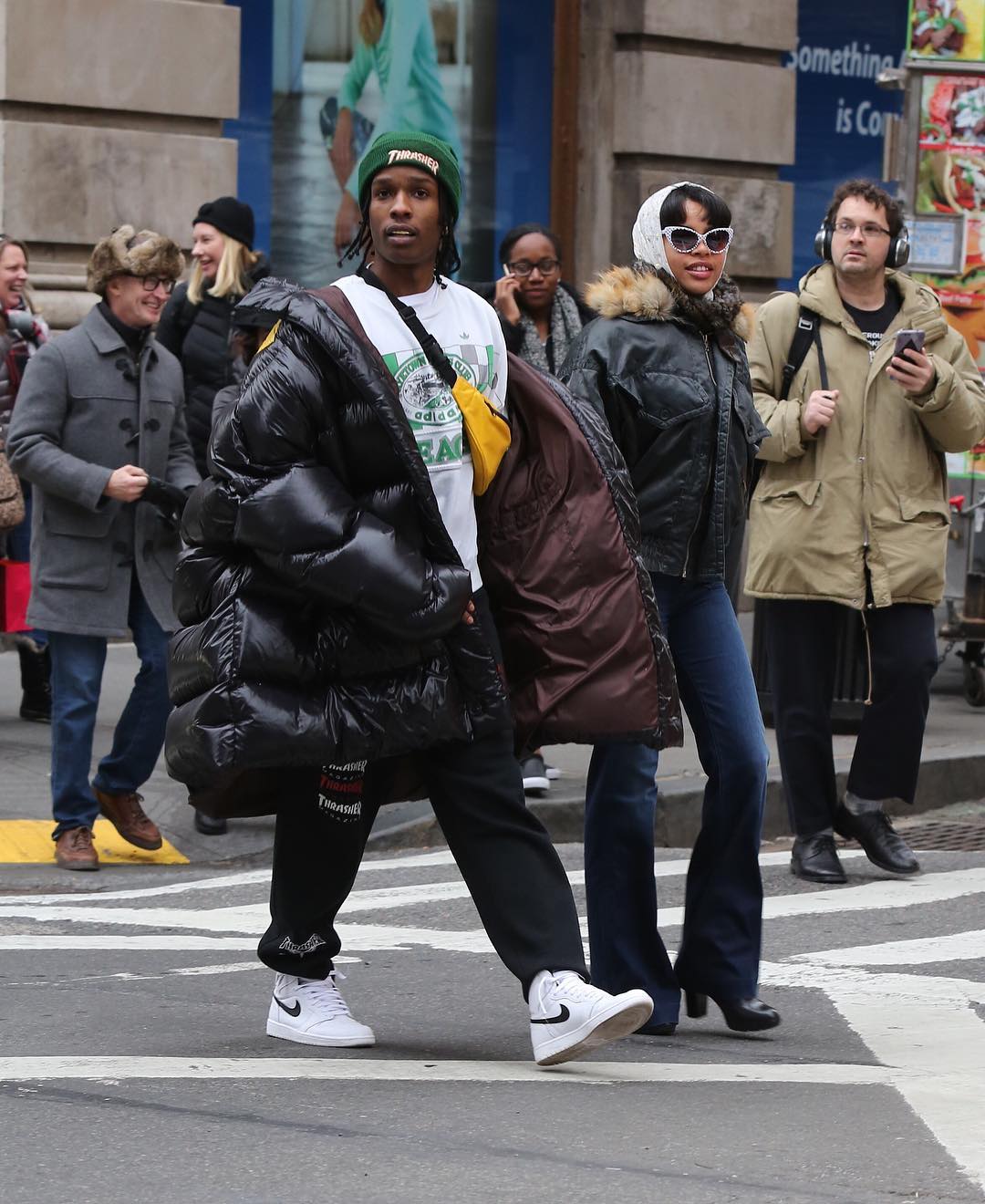 WEAR A SUIT, BUT MAKE IT STREET
The Harlem rapper half cleaned up for this look, mixing a navy blue suit and collared shirt with a statement high street garment. After attending the Prive Revaux eyewear launch party in West Hollywood back in June, A$AP Rocky was spotted leaving in an oversized, virgin wool V-neck sweater that could only be from Raf's boy scout-inspired F/W 16 collection.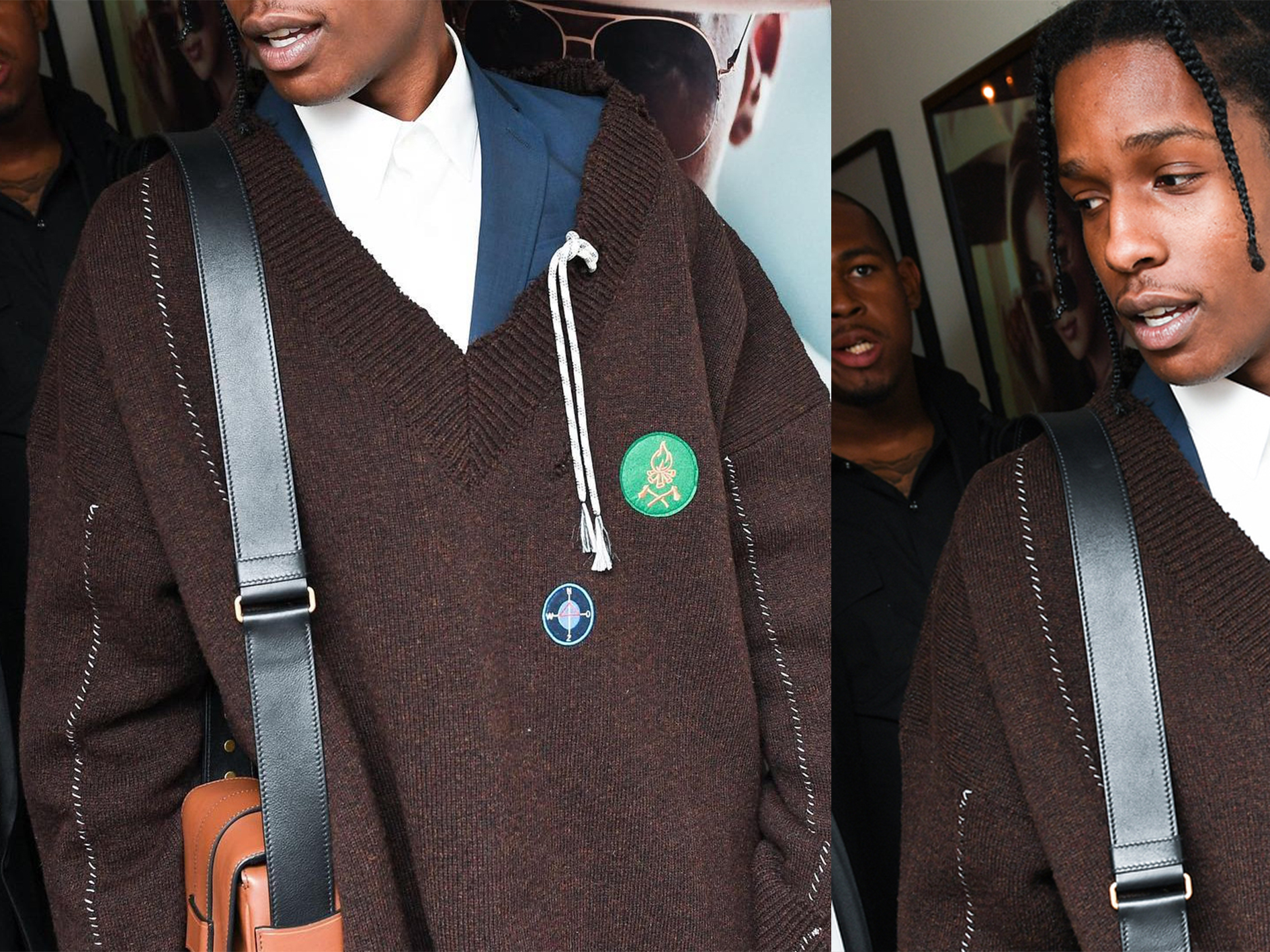 DO YOU KNOW HOW MUCH I'M SPENDING?
Raf's clothing had such an impact on A$AP's personal style and attitude that the Harlem rapper went as far as to devote an entire song to him. Pictured here in the video for "RAF", which emulates the same atmosphere as Simons' first collection presentation ever, back in 1995, Rocky dons Raf head to toe. The look is tied together with those Adidas x Raf Simons Ozweego 2 sneakers everyone hits Grailed for.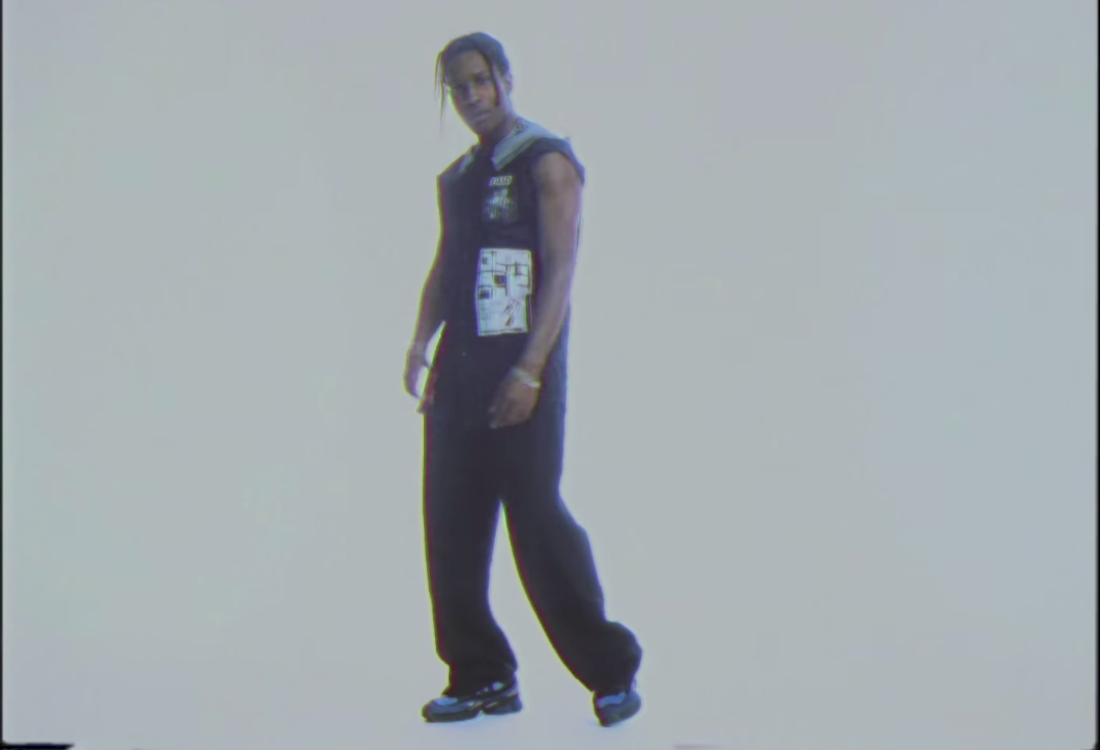 WEARING YOUR RENT ON HIS FEET
Flacko was seen donning these ultra rare Raf Simons De Stijl multicolored hiking boots, a nod to the Amsterdam neoplasticism art movement of 1917. The boots cost a generous $1,800 and are dead stock everywhere. Not that we could afford them, anyway.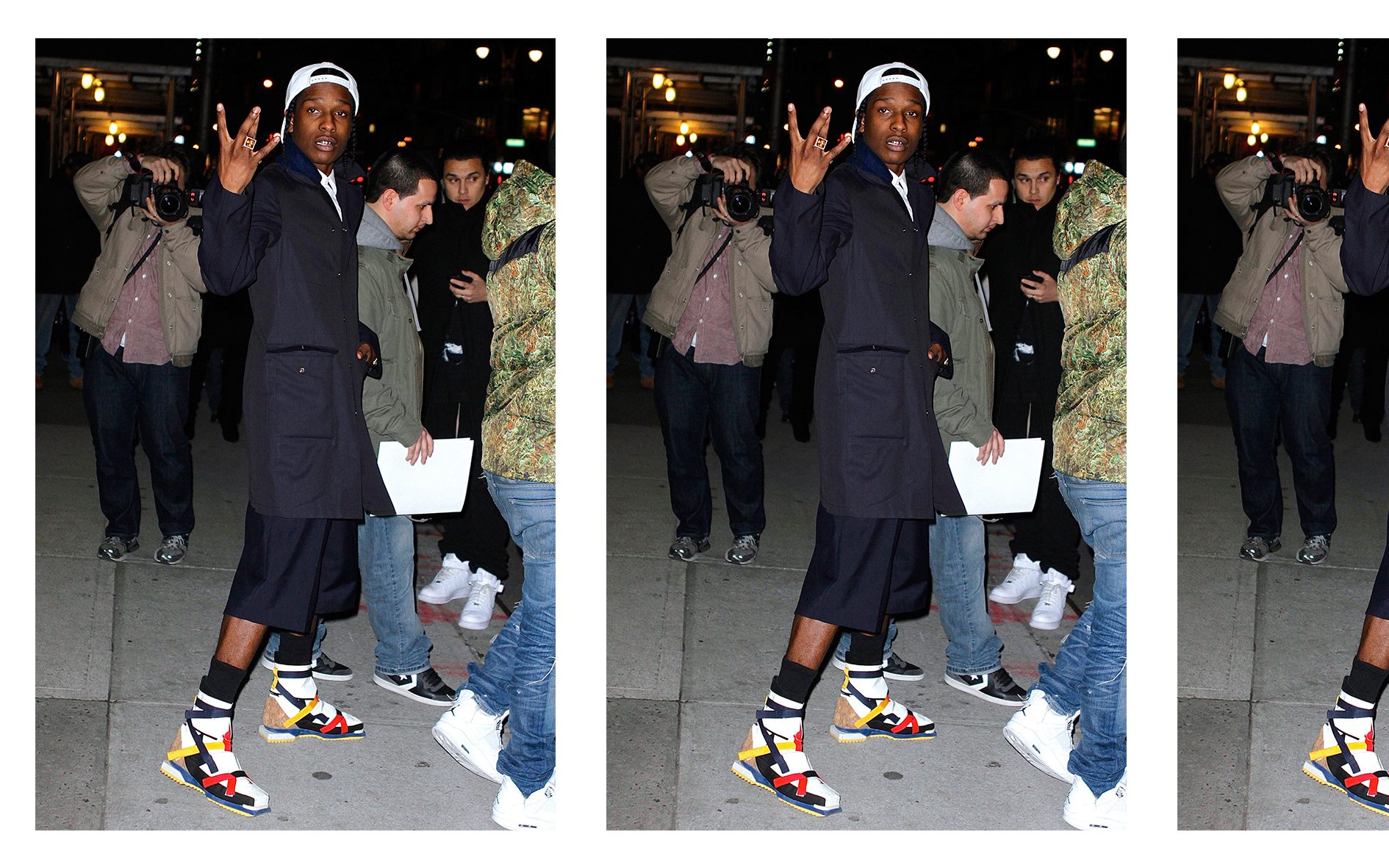 It doesn't matter where he is, A$AP Rocky always pays homage to his fashion god. At a VLONE Capsule launch in Paris last year, the A$AP Mob front man was seen sporting a Raf Simons chest patch denim shirt, a garment you'll be hard-pressed to find quantities of anywhere.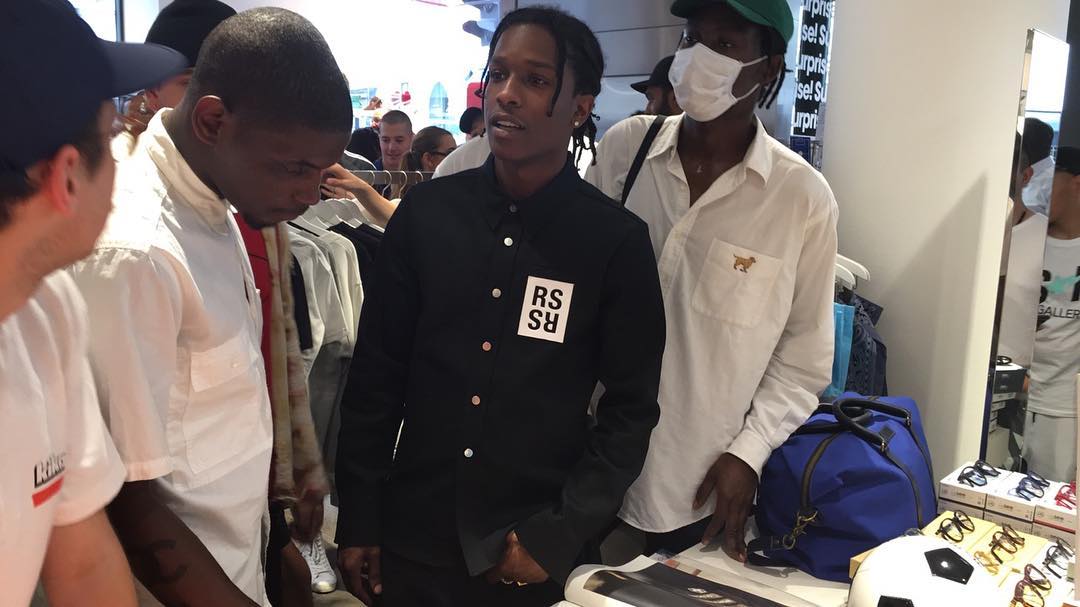 WEAR RAF FRONT ROW TO A RAF SHOW
Rocky was not missed on the streets of New York. His look to Raf Simon's first collection for Calvin Klein which debuted at New York Fashion Week was one to remember. Arriving in a full red combo, he wore Raf's Calvin Klien orange fleece jacket.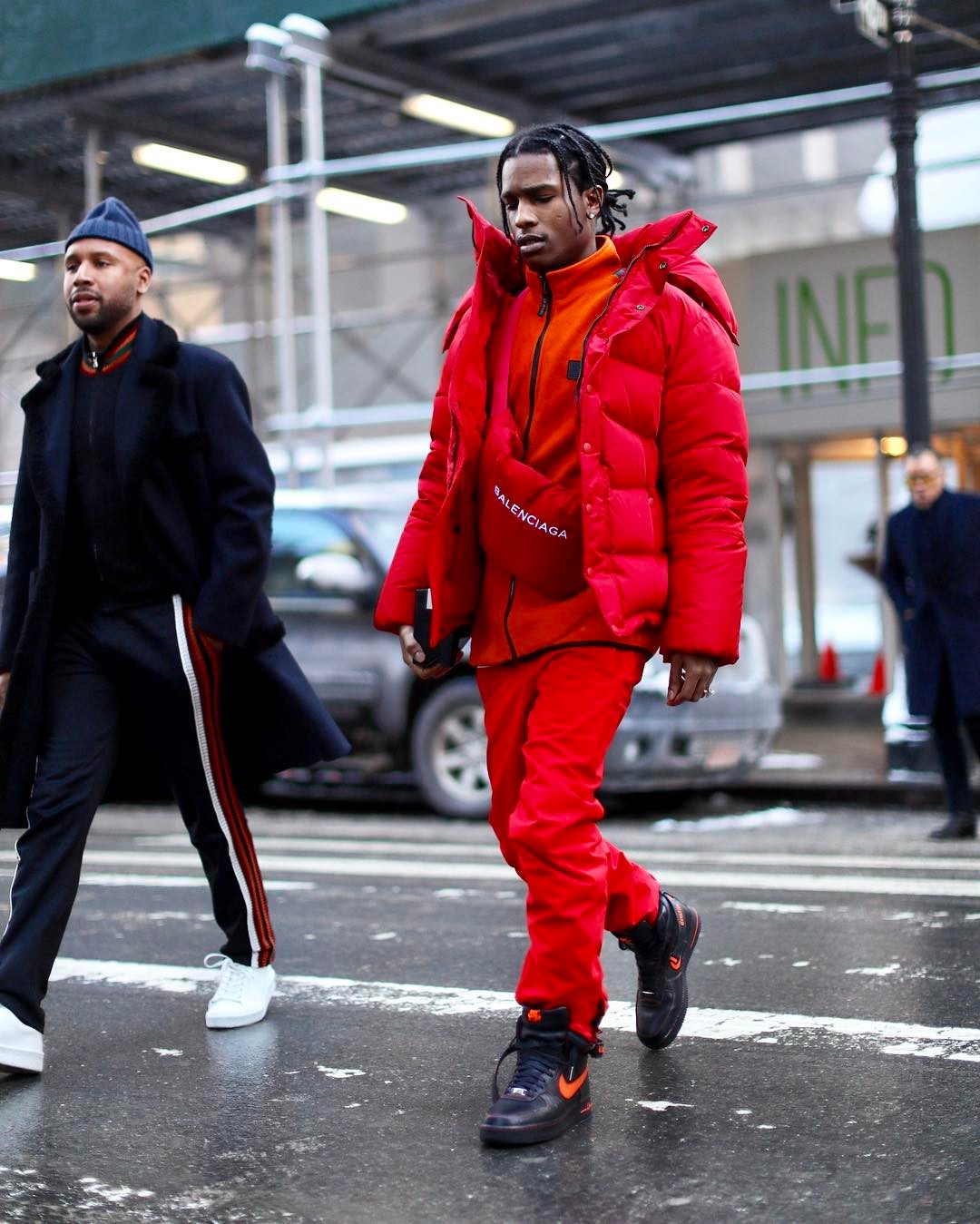 After holding creative directorial positions at highly esteemed and revered brands Jil Sander and then Christian Dior, Simons migrated onto his new post at Calvin Klein. He continues to modernize the brand, putting his fresh spin on an aesthetic popularized way back before the Kate Moss era. But this hasn't distracted the designer from the importance of his eponymous label — he remains a "rock star in his own right" (as Anna Wintour calls him), pushing fashion forward one boundary at a time.