The Dior Homme Bike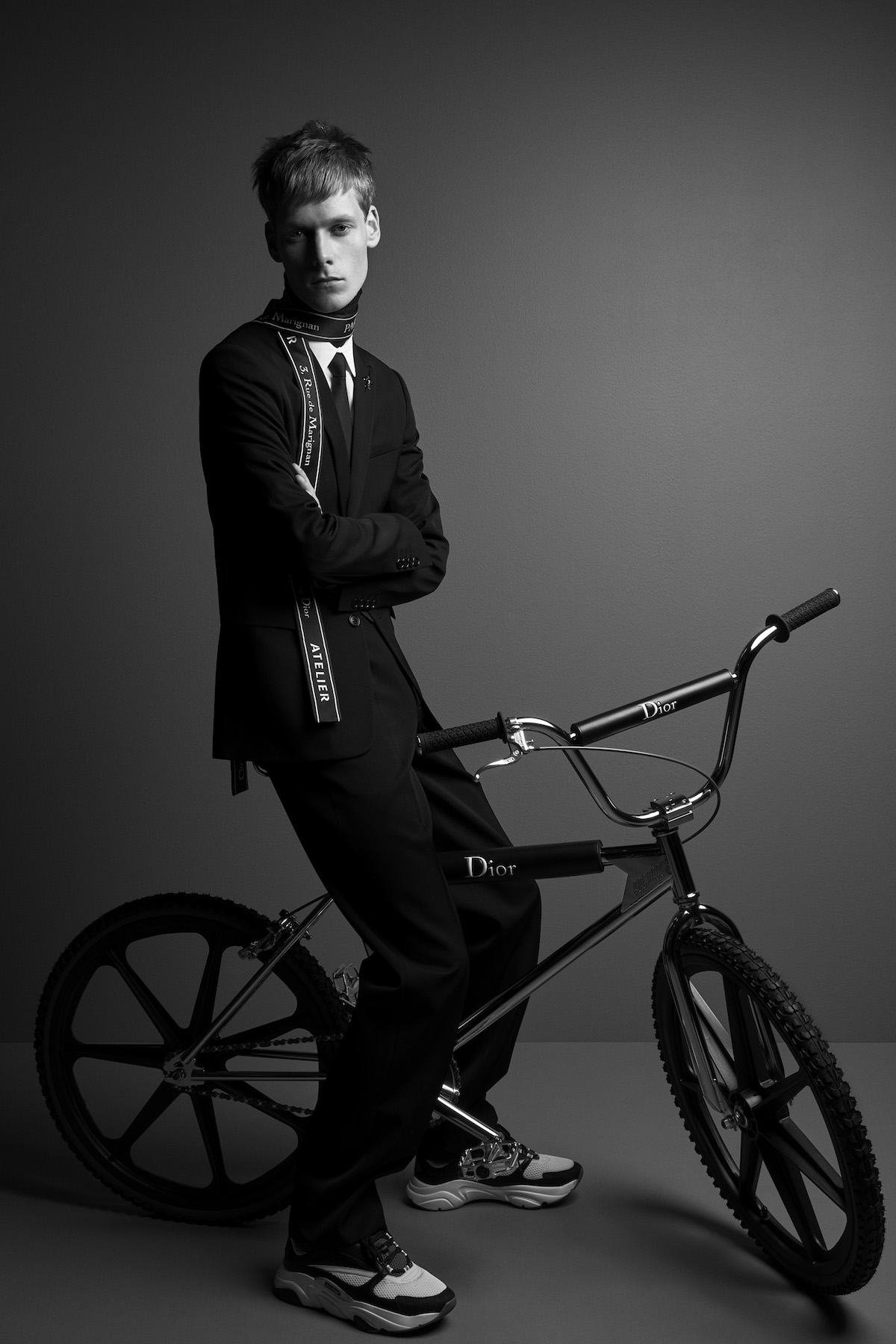 Dior Homme reveals two global exclusive launches at Sole DXB 2017. In a move that highlights the fascinating growing interplay between high fashion and street culture that has bloomed over the last year, the Parisian style giant is set to globally pre- launch a limited edition BMX bike at Sole DXB, as well as exclusively releasing a one-off B01 Sneaker, limited to just 50 pairs.
Dior Homme develops a one-of-a-kind B01 sneaker in black calfskin, red lining and lace with white rubber sole. This iconic footwear style was inspired by the original German design created by the Dassler brothers in 1936 and worn by American athlete Jesse Owens at the 1936 Olympic Games.
Dior Homme also launches a very limited edition BMX bike in collaboration which French manu- facturer Bogarde. The bike reflects the shape of the cult model born in the early Nineties, the chromed finish of this exclusive design references the Dior Homme codes with touches of black and red, as well as the bee design engraved on the handles.