Men are notoriously difficult to buy gifts for, and one of the often over looked gifts for men are bathroom accessories. Men are generally simple when it comes to what they want and need for their bathroom. Giving them a unique gift can make their bathroom experience extra cool. Here are some unique ideas of bath gifts for men.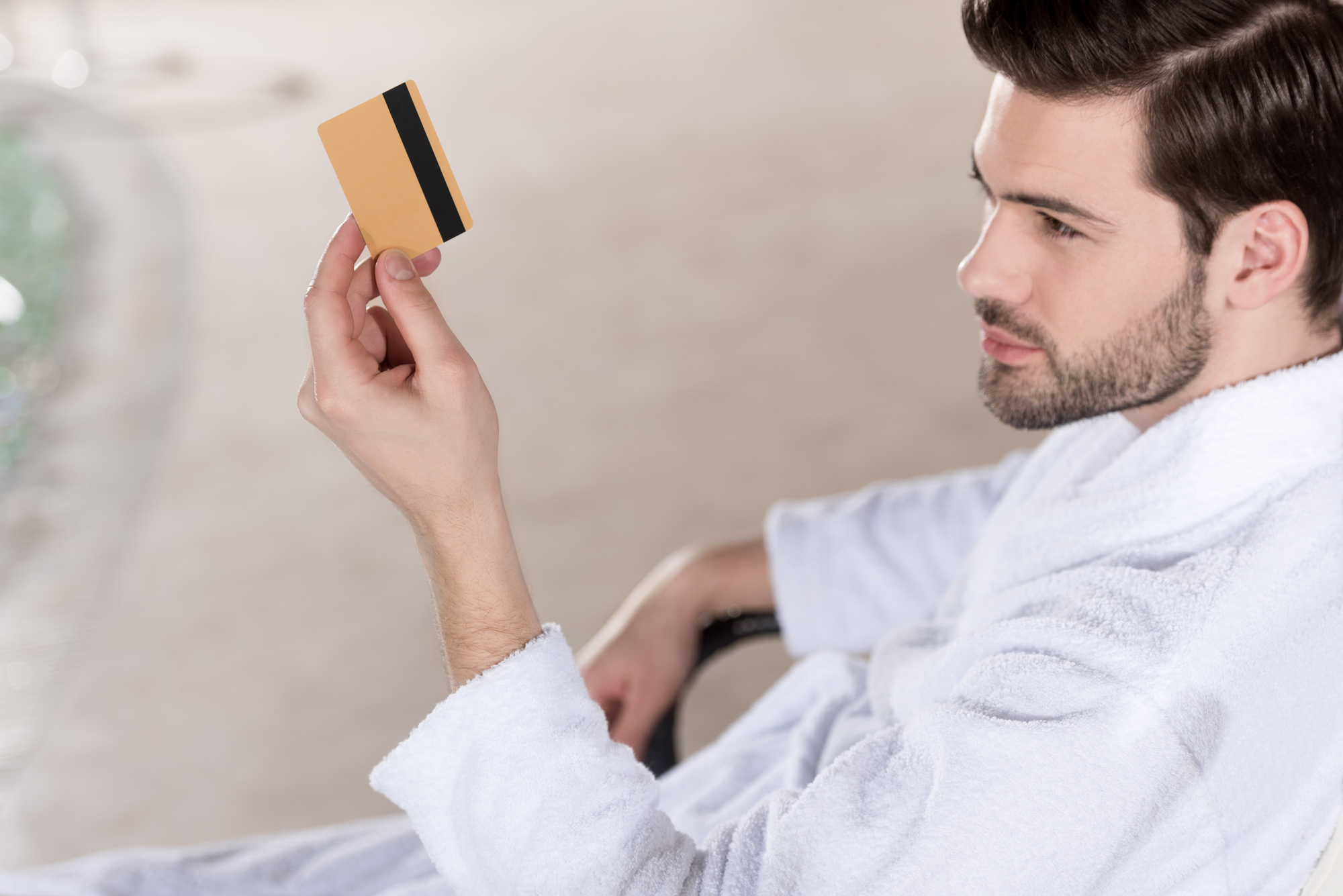 1. Terry Cloth Robes
There is no greater nor more classic bathroom gift than a men's terry cloth robe. Terry cloth robes are comfortable and come in a wide variety of styles and colors to match the style of any guy. They come in kimono cut and shawl collar styles and can have hoods attached as well. They also have different sizes, in order to fit every body shape.
2. Kingsley for Men 4-Piece Shave Set

Men with beards always appreciate gifts that allow them to keep their facial hair clean, trimmed, and looking healthy. This shaving set features a natural bristle shaving brush, a Mach III razor, and a silver-plated soap dish, all conveniently held by a silver-plated stand that would complement any bathroom decor. Men love this kind of gifts as they are stylish, practical and yet useful.
3. T-Rex Skull Shower Head

Dinosaurs are endlessly fascinating, and if you have a guy who is into natural history or just really love the Jurassic Park movies, this would be the perfect gift for him. This 3D-printed T-Rex skullfits any 1/2″ shower head pipe and is made of a good plastic fabric. The skulls also come in a variety of colors.
4. Polaroid Camera Toilet Paper Holder

Photography buffs are always into cool accessories that coincide with their favorite hobby, and many prefer the classic feel of old school cameras like the Polaroid. So why not bring their favorite retro camera into the bathroom? The holder is styled like a classic Polaroid. It comes with two rolls of toilet paper with photos printed on them but can hold any kind of paper you choose.
5. Han Solo in Carbonite Shower Curtain
Star Wars has seen a resurgence in popularity lately, so it is no surprise that new Star Wars fans have emerged. But for a male fan of the original trilogy would really appreciate having an iconic part of the series hanging in their bathroom. This shower curtain features Han Solo trapped in carbonite, is made of 100% polyester, and comes with 12 shower rings.
6. SpinX Toilet Cleaning Robot

Some of the best bath gifts for men are practical gadgets that can help a guy keep his bathroom clean without too much effort. This robot sits on the bowl like a normal toilet seat and uses jets of soap and water and a spinning brush to clean the entire toilet bowl without ever lifting the seat. Cleaning the spinning brush is never needed either, as the system is self-cleaning. It has an impressive battery life and fits 98 percent of all toilets.
7. Iron Man Arc Reactor Soap
The Marvel Avengers movies are some of the top grossing movies in history, and you can help make your guy feel like Iron Man in the shower by giving him a set of Arc Reactor soaps. Shaped like Tony Stark's power source invention, these soaps have a black amber musk scent that is appealing to all sexes. They come in red and black colors, so you can choose which one think it suits him best.
Men generally do not put too much thought into how a bathroom should be decorated or stocked, but bath gifts for men can make a guy feel better and his bathroom look awesome. Show him how much you appreciate his style and interests by offering him one of these thoughtful and unique gifts.
Image source: 1