Put Your Hands Up For the Detroits! We Love This Model.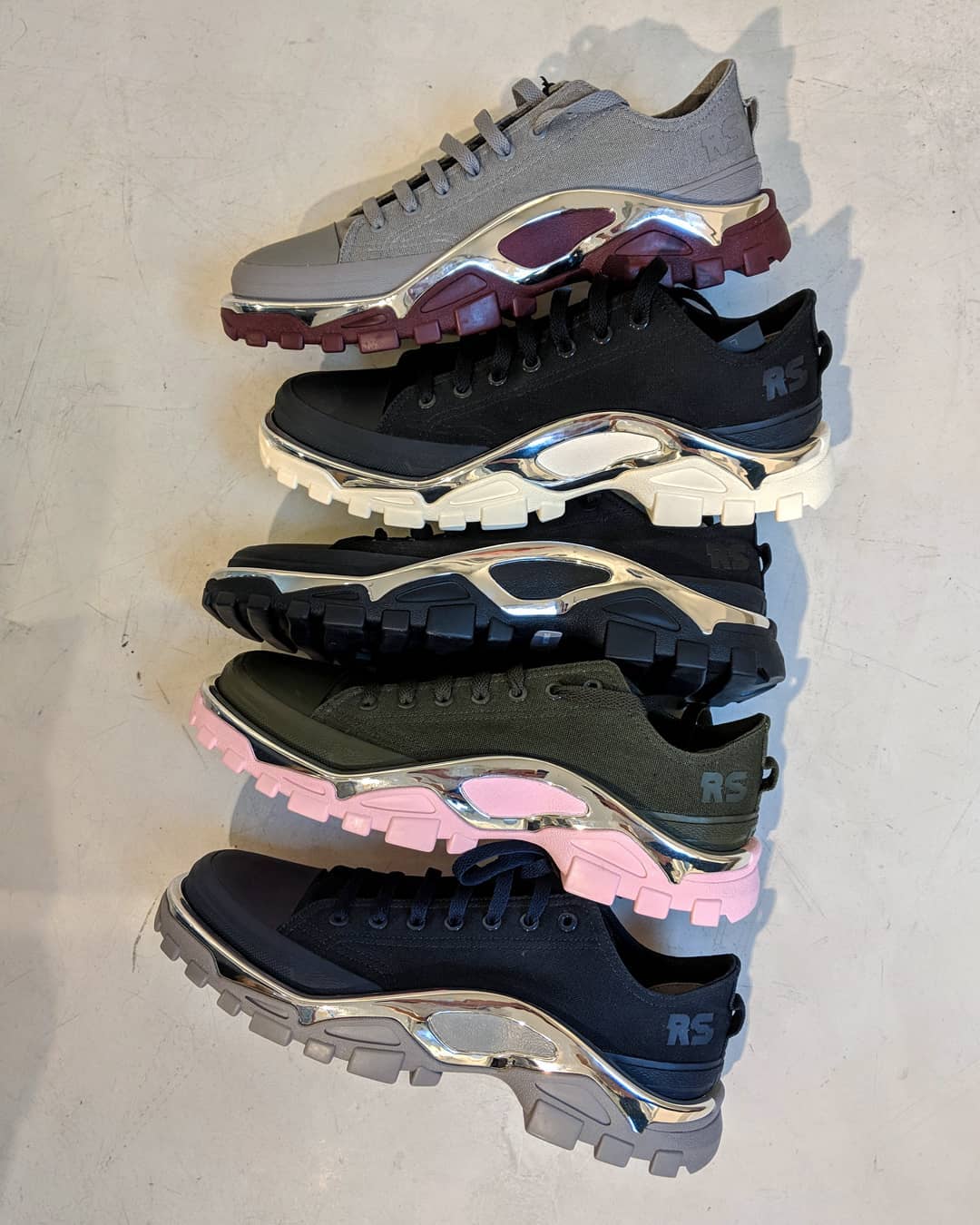 Raf is so far ahead of the game it is insane at times. Like this and the Ozweego were pretty much the start of the chunky runner trend that is ripping up runways at the moment. Obviously, these did not get as much attention at the Ozweegos on first drop but here at PAUSE, we find it hard to understand why? They are sick.
The low converse style upper with the extra sole put on to accentuate the design make this a cool, more day to day option over the Ozweego. If you were feeling particularly adventurous then you could team it with a suit when you are outside the office rather than just a weekend option. We are delighted with the new colourways anyway, especially the grey with purple sole option.
You can get the new Detroit options from VOOStore.com this coming Autumn Winter season.