Cufflinks are a go-to accessory for any occasion and will add the perfect finishing touches to the whole ensemble. Despite making waves in the world of fashion since its evolution in the 1700s, there are still some that are reluctant to embrace the trend. If you are undecided on whether cufflinks are for you, check out 10 of our reasons below, and then decide whether it might be time for a purchase!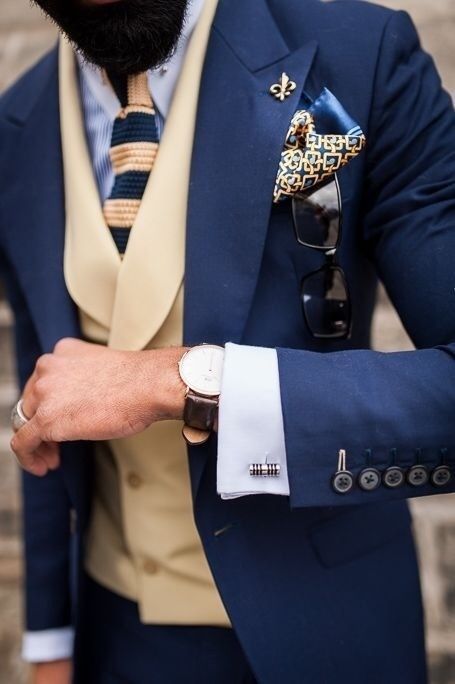 First and foremost, cufflinks are used to hold shirt cuffs together. This is the use they were intended for, but they have, over time, developed into somewhat of a statement accessory that can be jewel-encrusted for extra dazzle. It's always a good idea to keep shirt cuffs neat and tidy, and this is even more important when the said formal occasion involves food; a shirt sleeve dipped in tomato soup isn't quite as classy as you might have once imagined.
From social influencers and Hollywood actors to business entrepreneurs and reality TV stars, there's few that don't dabble with cufflinks for a variety of occasions. Given that your favourite sports star or actor shapes many of your overall style choices, why not follow their footsteps for cufflinks as well?
Cufflinks aren't just for red carpet affairs. In fact, if you have a job that requires you to wear formal attire, a decent pair of cufflinks for an important meeting will prove that you mean business! Potential investors, clients and business partners will notice your extra effort and attention to detail, which speaks volumes about how much you value those that you work with. A spectacular pair of vintage cufflinks will prove that you mean business and is the great way to cement a great first impression when it matters most.
There are an array of quirky cufflinks on the market, making them one of the best accessories to channel your personality. Whether you spend your Saturdays sat by a serene-looking lake awaiting a nibble or you prefer to hit the cricket pitch on a sunny Sunday afternoon, opting for cufflinks associated with your hobbies is a great way to give strangers an indication of what you're about.
There are also a plethora of quirky, jazzy cufflinks on the market that can be used to make a statement for the more eccentric amongst us. From diamond encrusted skulls to cute-looking sheep, there's sure to be some cufflinks for every preference, regardless of how edgy!
Every man has a favourite tie; the one that can be worn with almost any outfit for any occasion. Why not capitalise on what is clearly a winning combination, and look into purchasing a pair of cufflinks to match? If your favourite tie is blue and patterned, then check out some blue enamel cufflinks for the perfect duo.
Transitioning from business meetings in the morning to post-work pints is truly an art form that many have attempted to perfect over the years. Finding an attire that is as acceptable for your 11am in meeting room B as it is in the local down the road is far from easy! Opt for a more casual style of clothes, but keep a sense of grandeur with some sleek-looking cufflinks for the perfect combo for whatever the day – or night – might throw at you.
More often than not, accessories or items of clothing can remind you of the happy memories of the occasion itself. For example, cufflinks worn to weddings, graduations or christenings will not only allow you to look your best when it matters the most, but you will also be reminded of the occasion whenever the cufflinks are worn at formal events in the future.
Got a big date coming up? Fear not, for as intimidating as first dates can be, there will be little stopping you when you have your favourite pair of cufflinks to hand! Women love a man who takes pride in his appearance, and one that is willing to put the effort in just for her. Wear your heart on your sleeve – quite literally – and ensure that the all-important first impression is as good as it can be!
While women tend to have copious amounts of accessories, when it comes to men's fashion, stylish additions to add the cherry to the top of your outfit are few and far between. A luxury finish to the ensemble like no other, you're never truly dressed and ready to go without a pair of trusty cufflinks by your side.
With modern cufflinks practising practicality with built-in USBs, those all-important documents will never be out of arms reach. But, why stop there? The future of cufflinks is uncertain, but there's nothing to say we won't be using cufflinks to call people on in the not-so distant future!
Do you have a favourite pair of cufflinks, or any more reasons to share? Let us know via social media!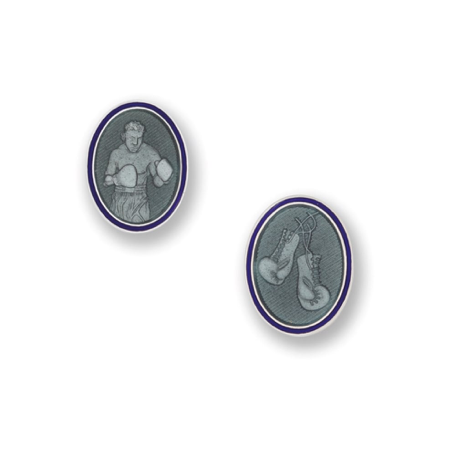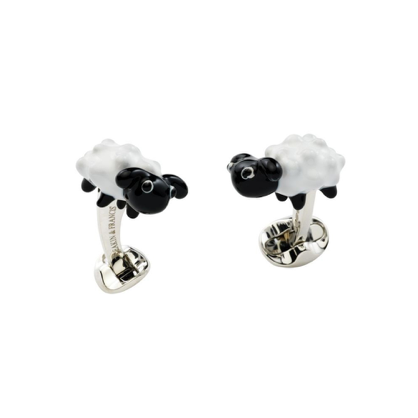 Article & Images by: Susannah Lovis