Fashion Killa Flacko.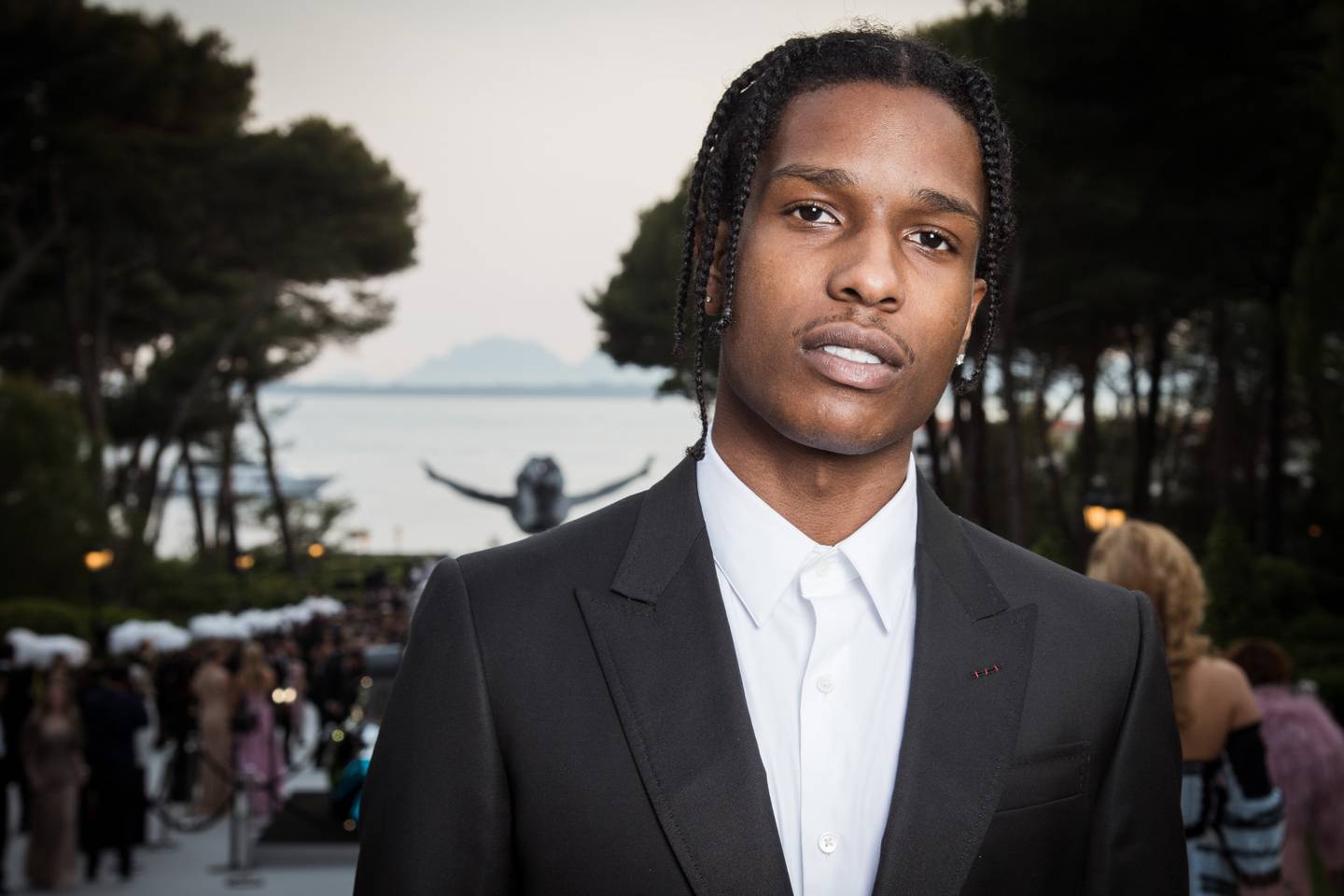 Arguably the most stylish man in Rap or Hip – Hop,  ASAP Rocky's style has constantly evolved and progressed since he first came onto the scene.
From his early days of rocking Been Trill, Hood by Air and Comme des FUCKDOWN, ASAP quickly upped the ante, opting for more luxury fashion houses, most of which he named in his 2013 hit song "Fashion Killa". A fashion heavyweight and one of the artists who bridged the gap between hip-hop music and luxury European fashion labels, the Harlem native has shown us how to pair high-end labels like Ann Demeuelemeester with everyday wardrobe staples.
With his authentic and effortless style, ASAP Rocky has cemented himself as a tastemaker and one of most influential style icons we have seen in hip-hop. So we have curated a list of his best looks of 2018 so far.
Rocky in Calvin Klein.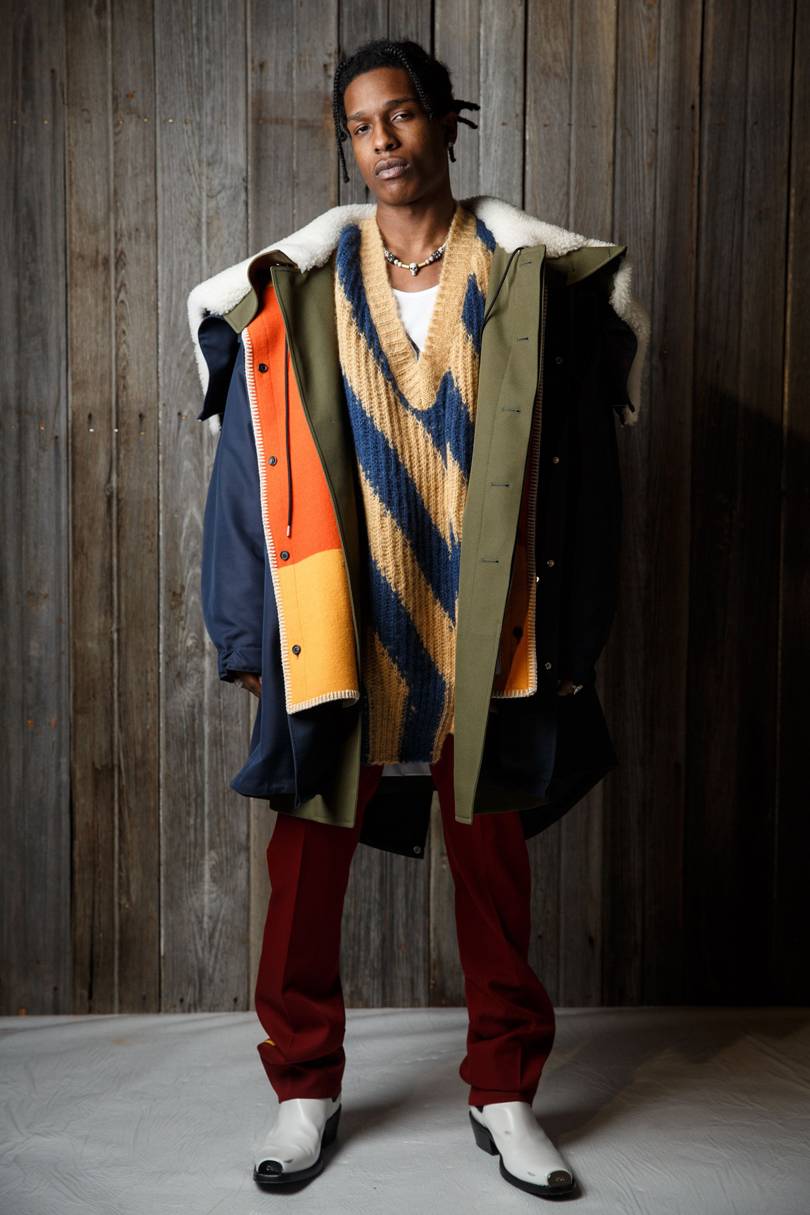 Attending the Calvin Klein show at New York Fashion Week, Rocky wore an oversized striped sweater under a fur-hooded navy coat with a block-coloured lining. He finished the outfit with a pair of maroon-hued pants and white boots.
The Loewe ensemble.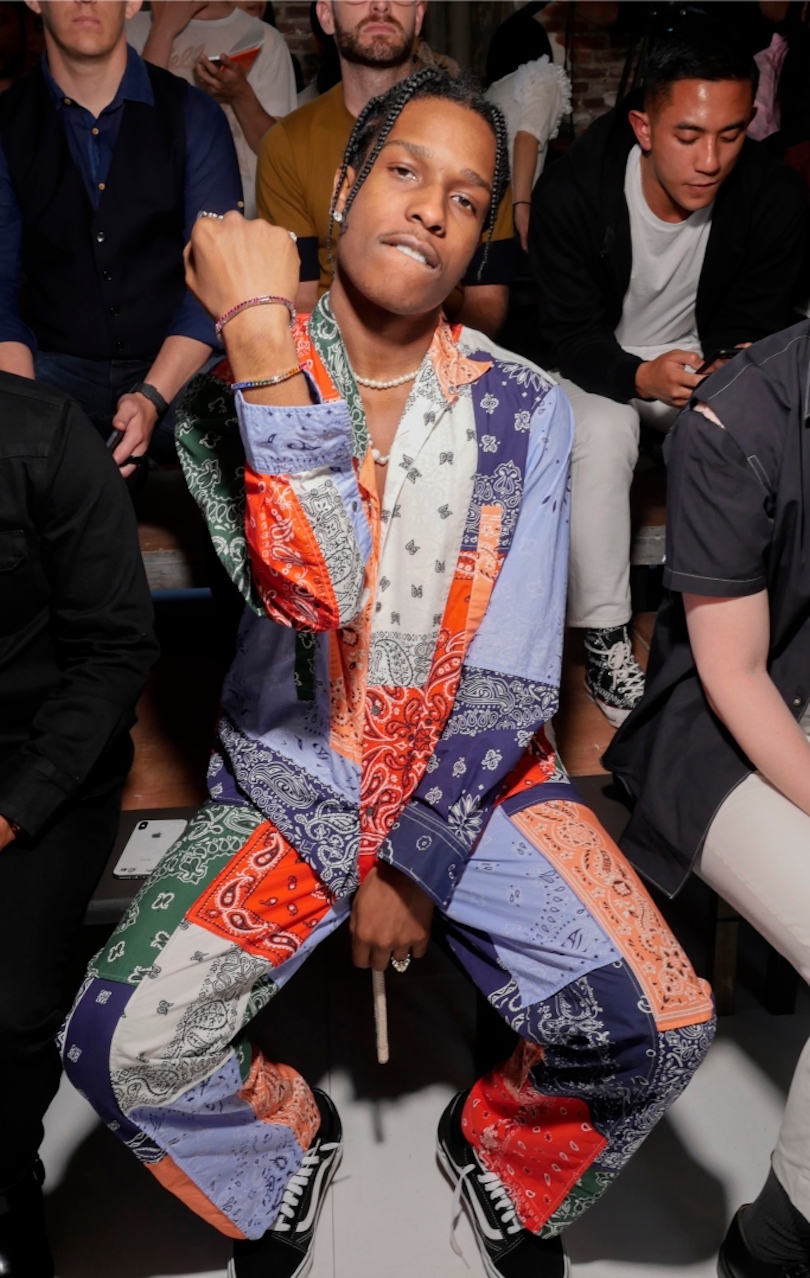 At a busy Paris Fashion Week Rocky turned heads in this playful Loewe patchwork two-piece set from the brands Spring '19 collection, which he paired with some black & white Authentic Vans sneakers.
Testing Jumpsuit.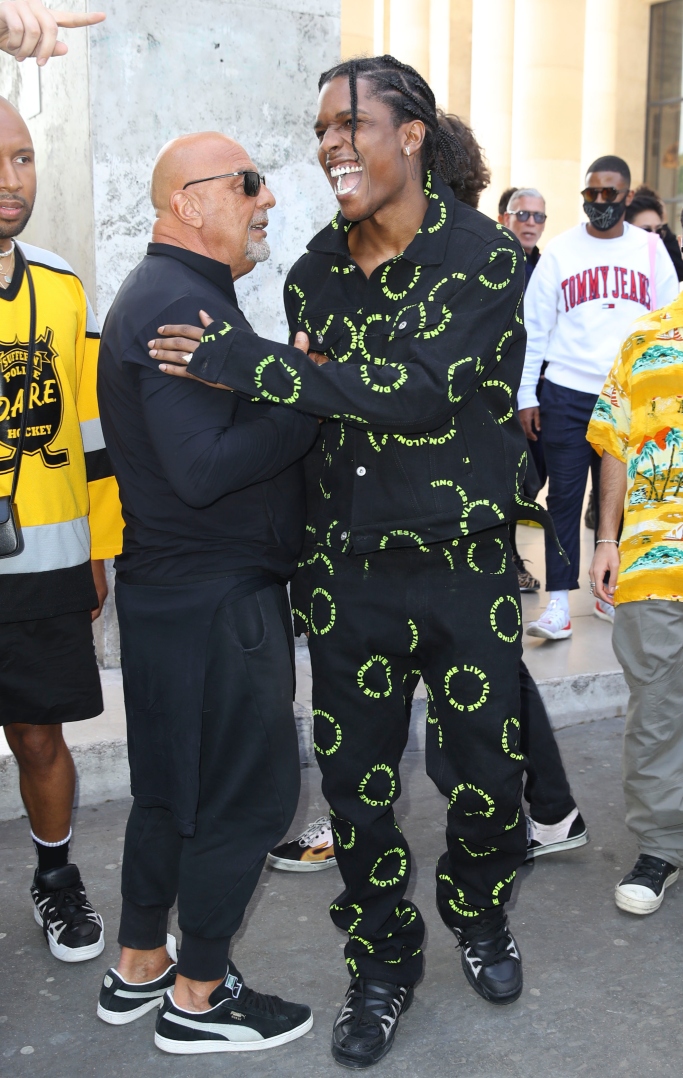 Attending the Rick Owens Spring '19 show, Rocky donned a black jacket and pant set emblazoned with lime-green circular VLONE branding that read 'Testing'. The rapper also wore his all-black, skate-influenced Under Armour signature sneakers.
Suits at the LV show.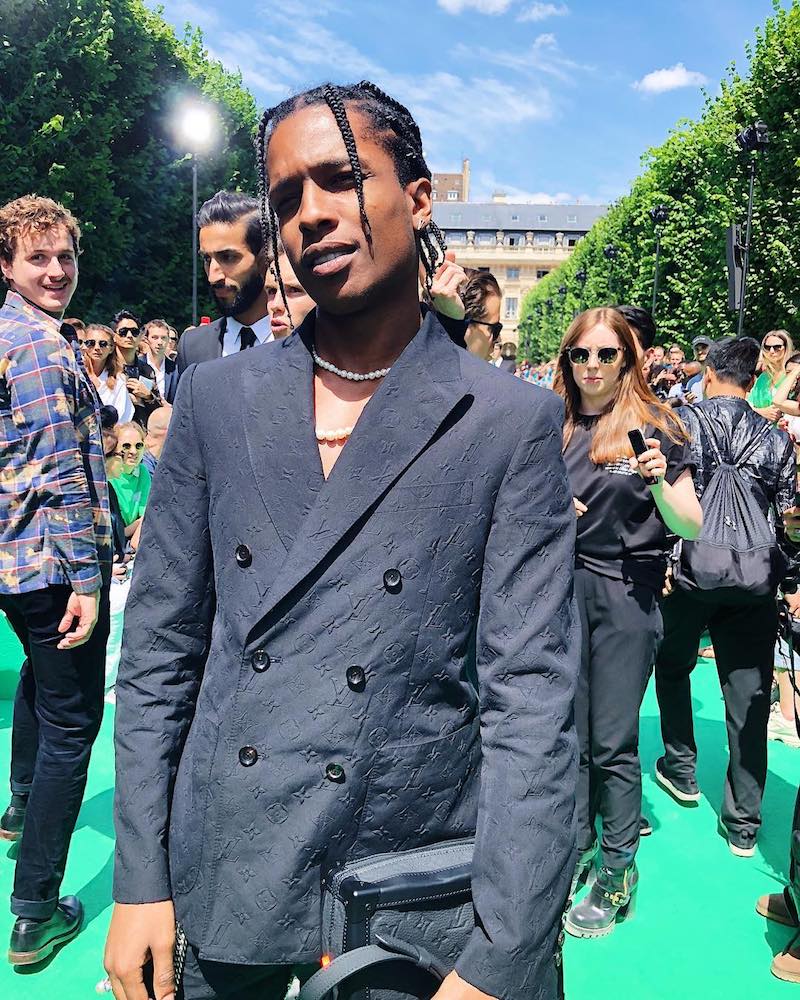 What do you wear to a history-making runway show? A suit obviously. Posing at Virgil Abloh's first show as Creative Director of Louis Vuitton, a shirt-less Rocky donned a black double-breasted Louis Vuitton suit, accessories from the new LV collection and black Louis Vuitton sneakers.
Don't touch my Raf.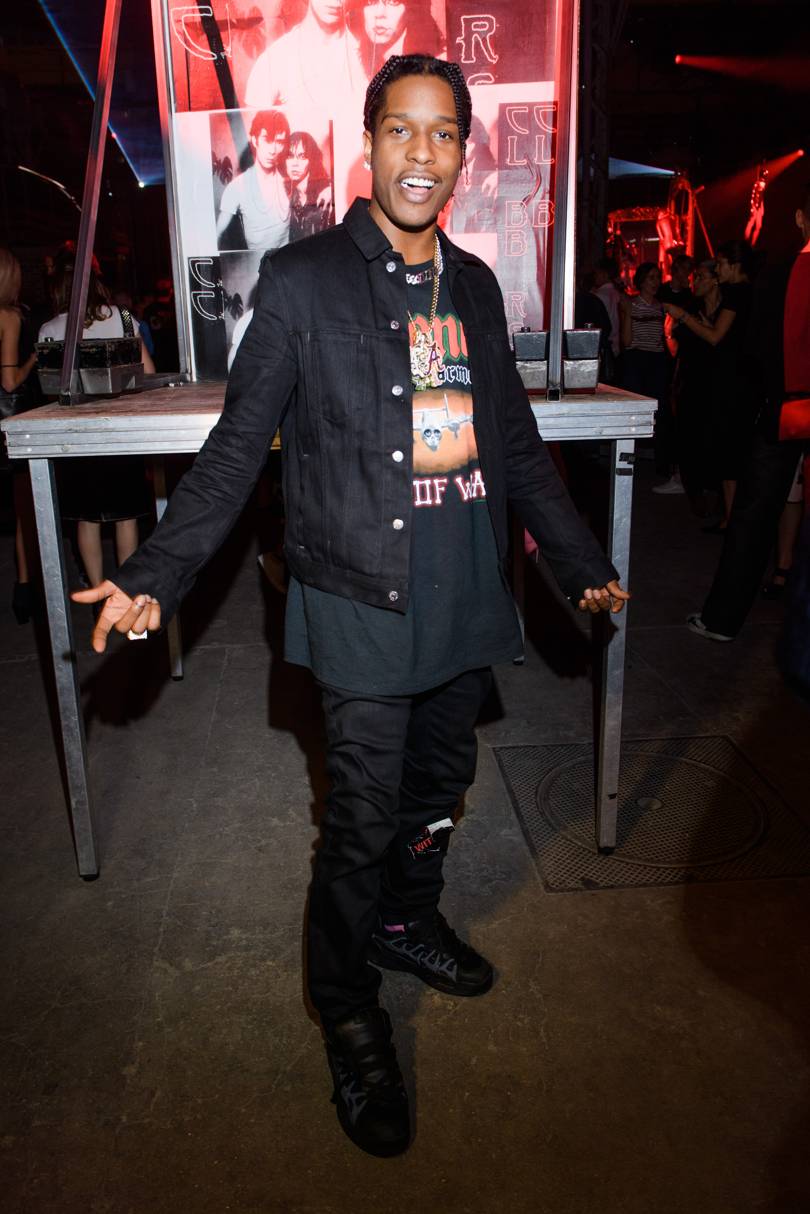 ASAP Rocky has always been vocal about his love for designer and creative director Raf Simons. While attending Simons' show at Paris Fashion Week, Flacko wore black jeans and jacket by Raf Simons, paired with a graphic printed T-shirt.
Gucci'd down to the socks.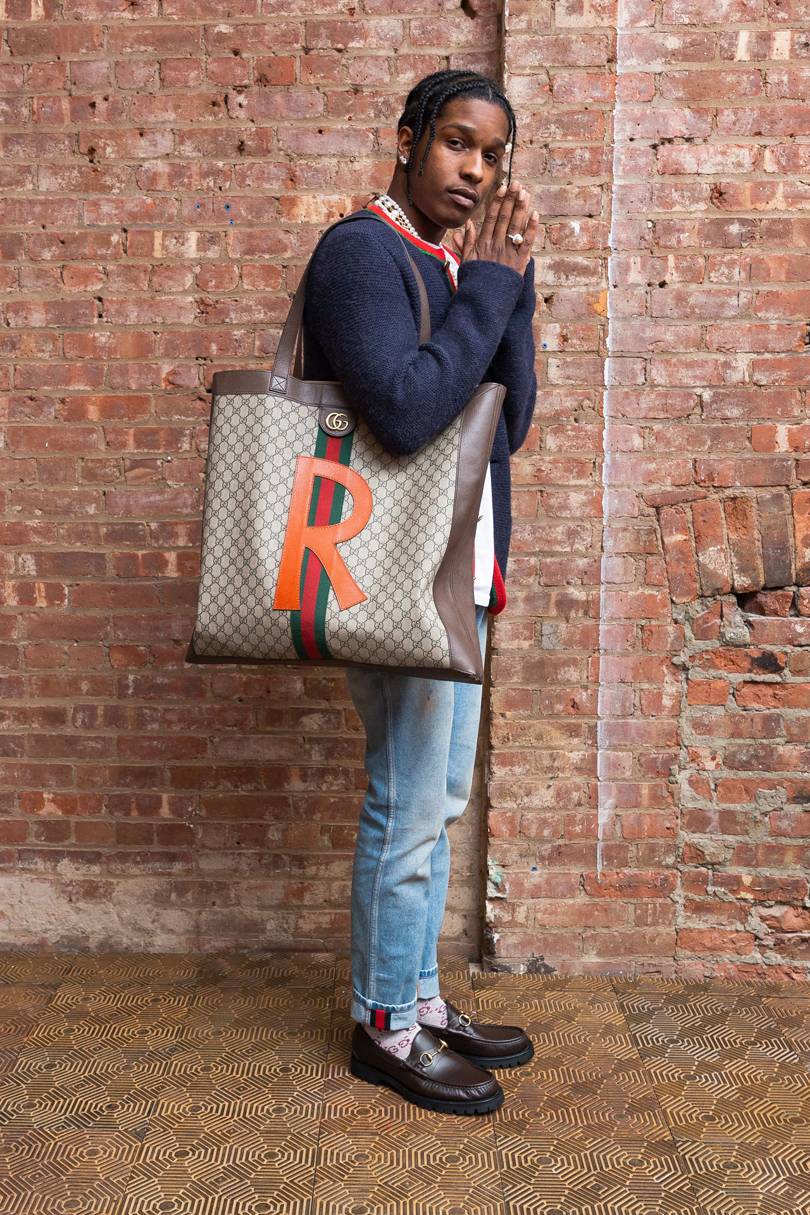 While attending the opening of Gucci's flagship store in New York, Rocky showed why he's a style God as he donned an all Gucci ensemble and finished the look off with a Gucci tote bag.
Prada vest.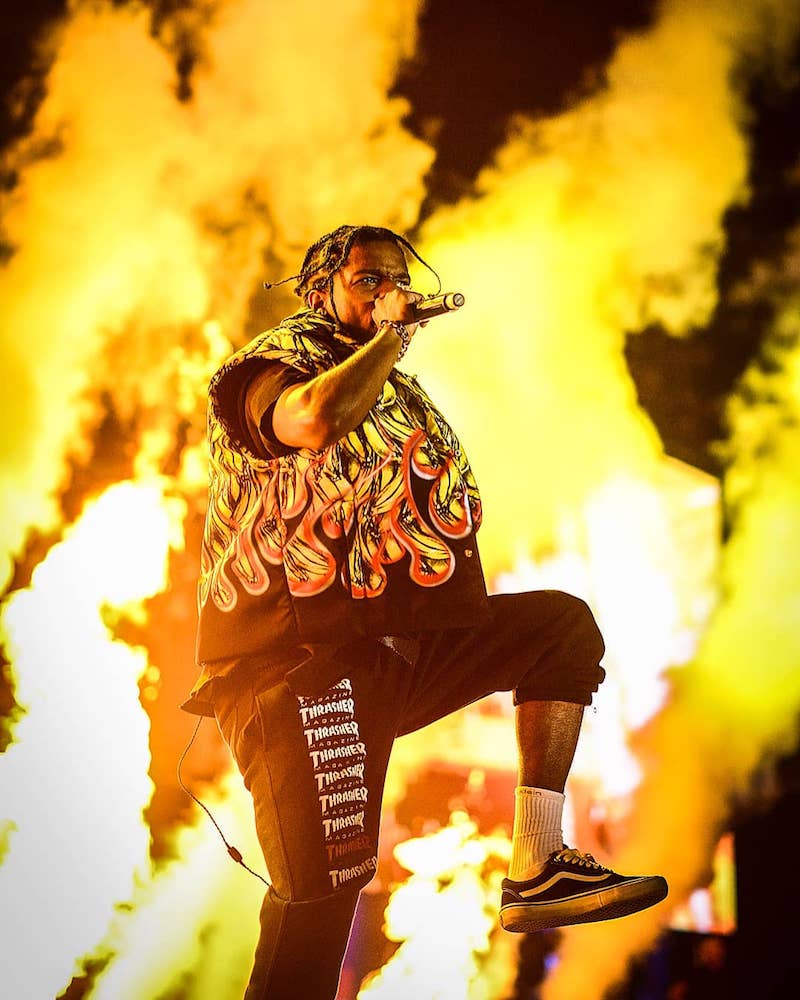 Comfortable in any look, ASAP Rocky performed at the WOO HAH festival dressed in a firey Prada Vest paired with a disco inferno shirt complemented by Thrasher magazine sweatpants and Vans sneakers.
Dior Suit.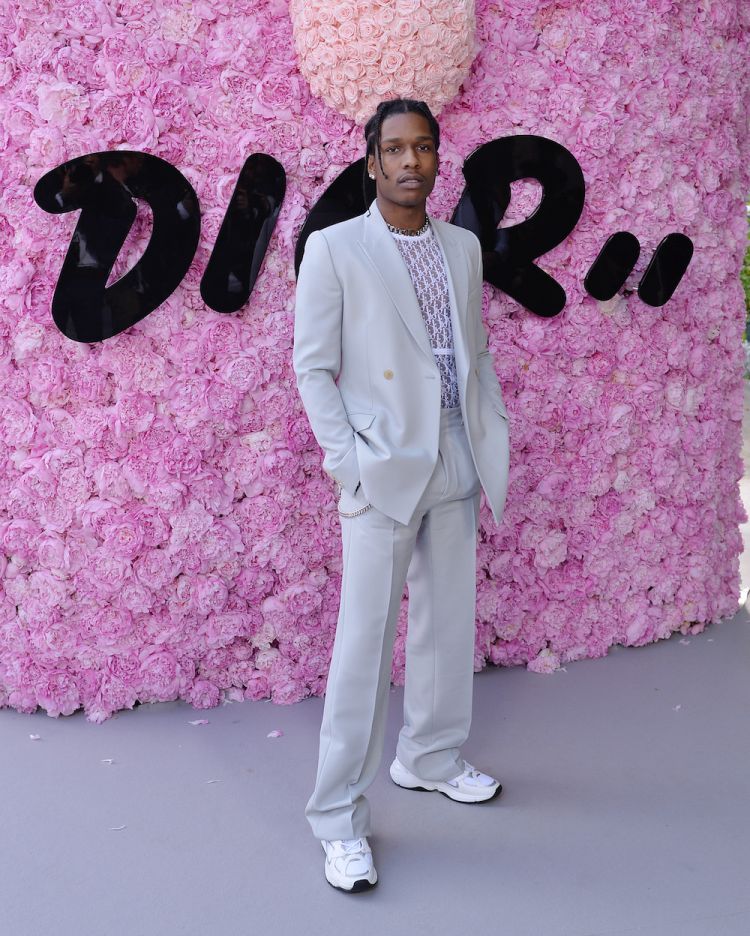 Ever the progressive, Rocky offered fresh summer looks in a neutral toned Dior suit, a Dior mesh shirt from the new collection and chunky low-top sneakers with the Dior monogram.
Birthday Looks.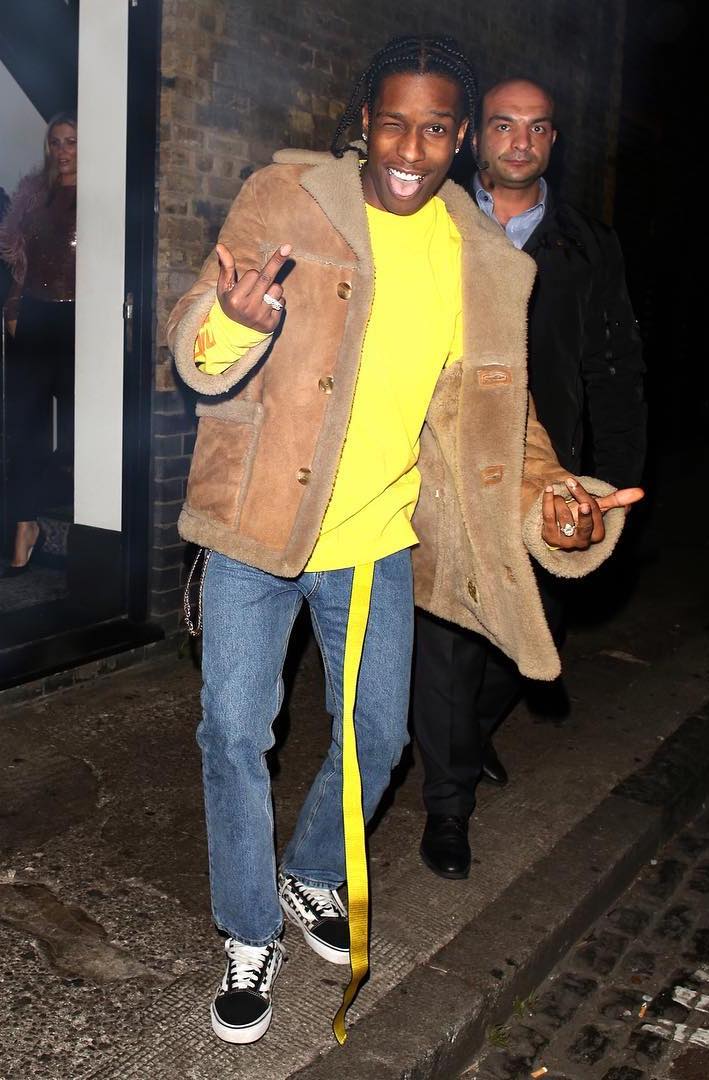 Rocky donned notable pieces to celebrate his 29th birthday earlier in the year. Stepping out in London, the Lord Pretty Flacko's fit included a Midnight Studios x AWGE 'Bodega' tee, Off-White utility belt, Vans sneakers and sherpa jacket to battle the London weather.
Jumpsuit flex.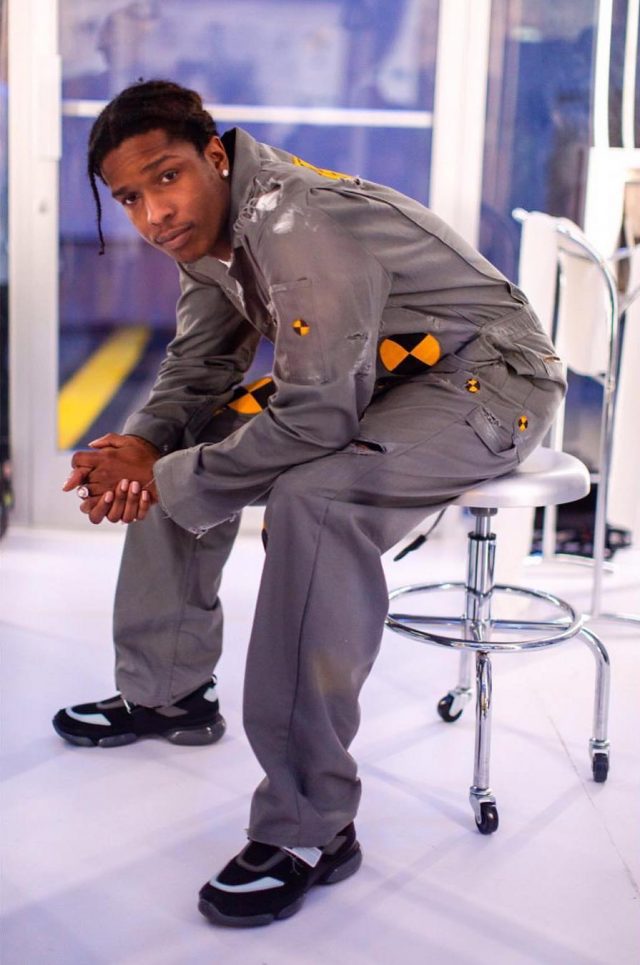 While performing his 'Lab Rat' art piece as a part of his promotion for his Testing album, the Harlem native wore a grey Himumimdead custom jumpsuit along with a pair of Prada's Cloudbust sneakers.