Shortlisted at Spirited Awards as New International Cocktail Bar.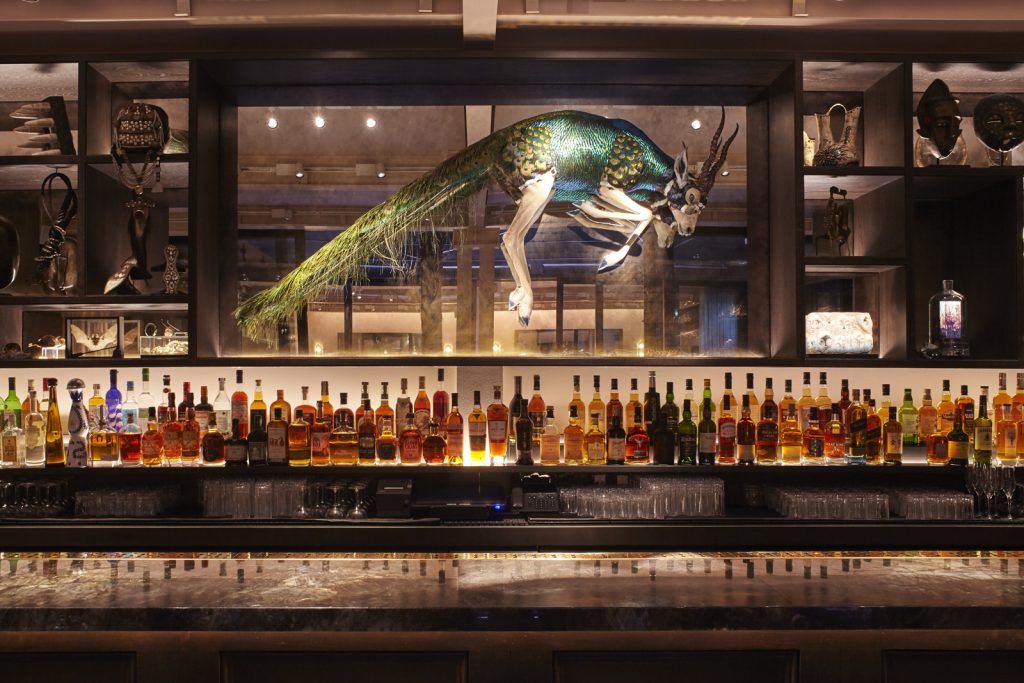 Where? Waeska @ The Mandrake Hotel, 20-21 Newman Street, London
A hidden gem, just off Oxford Street, from the outside it just has a black entrance, and no markings.  Greeted by a doorman, you wander down a dark hallway, with an amazing piece of artwork at the end.  You then walk through huge double doors, and you will not be disappointed.  I repeat, a hidden gem, because that is what this place is.  A totally unexpected find, the lavish, yet quirky decor sucks you in and entices you to settle in for the long haul.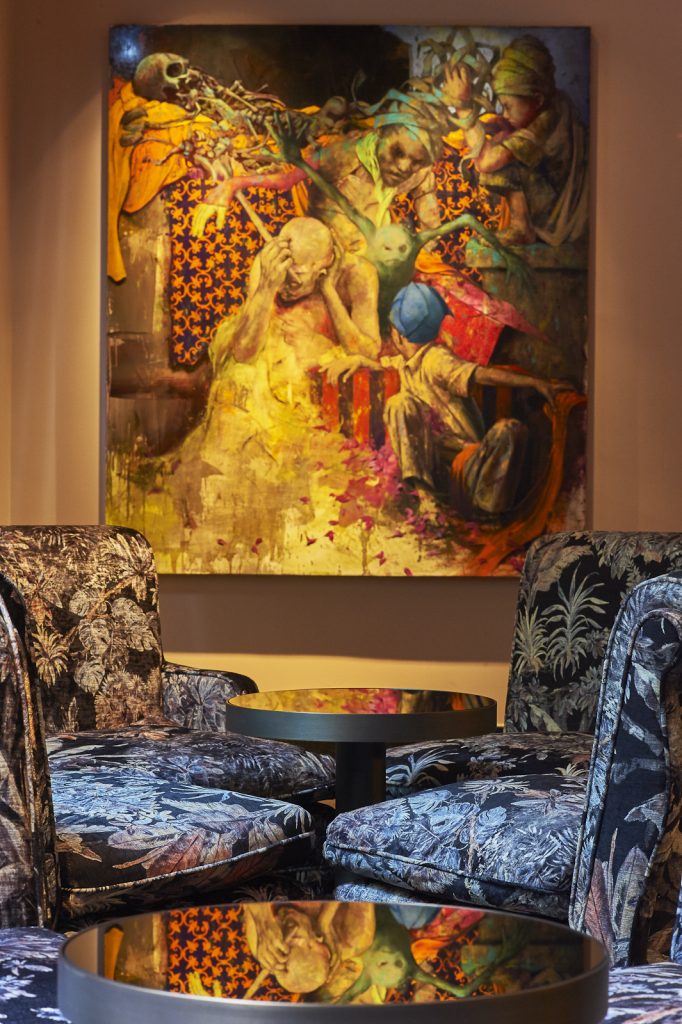 With the option of sitting in the outside courtyard, what is not to like about this place?!  Looking up at the tropical greenery around you, it really feels like you have fallen down the hole into Wonderland!  A far cry from the pollution and noise less than 400 metres away.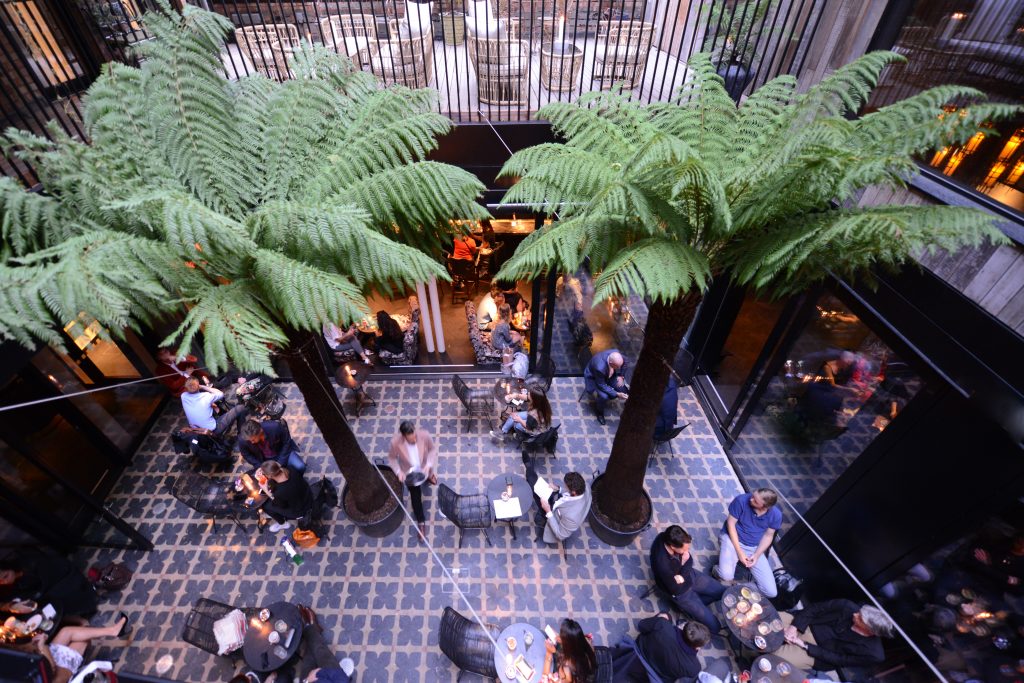 The amazing Ethnobotany menu :
"Taking inspiration from rare herbs and roots that in the past were often used for their medicinal properties, the new menu combines these curious ingredients with inventive modern twists. Using the South American mandrake plant – from which The Mandrake derives its name – as a natural starting point, Pintus and team have drawn from their extensive travels through Asia and South America to inform their choice of the twelve 'ethno' plants that form the basis of the menu, alongside extraordinary methods, flavours, essences and garnishes. The cocktails will take guests on a unique journey of flavours and cultures, without compromising on balance or taste."
Cocktails that PAUSE recommend:
The Mandrake – Sweet with sharp notes; ideal for those that love the taste of a dessert wine.
The Passion Flower – An upmarket and refreshing take on a glass of champagne.
Hungry?  Don't forget to order some bar snacks, they give generous portions, and more importantly are really good!  The shrimp and avocado tempura and pitta and hummus are great for sharing.
It may have been our first visit there, but it won't be our last!
To book or for more information, click here.