In the morning, I tend to seek out a bacon roll or heavy pastry.
So when I was invited to try out the new Peach Smoothie Bowl
at Detox Kitchen, I had some reservations.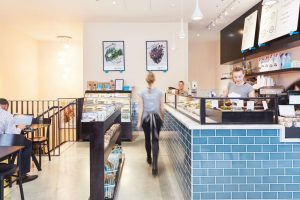 With two delis in Central London and social responsibility
at the heart of the firm, they offer a range of healthy and tasty food from breakfast bowls and salads, to hot dishes and sweet treats.
Their website has recipes so you can make dishes at home as well as
a blog with lots if interviews and an information. We have the recipe for the this stunning dish below!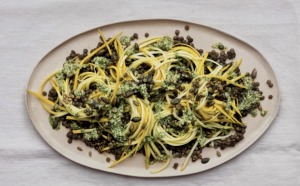 Like eating a bowl of fruity ice cream, seemed naughty having it at 10am.
Served at both the Kingly Street and Mortimer Street Deli's it's a cooling and fruity start to the day.
Ingredients:
1 large peach
1 banana
2 tbsp coconut yoghurt (or yoghurt of your choice)
50g fine rolled oats
4 ice cubes
For the topping:
Pumpkin seeds
Bee pollen
Equipment required:
Small food processor
Method
Prepare your peaches by slicing them in half and removing the pip. Slice half of the peach into thin slices and set aside. Place the other half of the peach in a food processor (or Nutribullet) and combine with the rest of the ingredients until it form a thick, sorbet-like texture.
Tip the smoothie into a serving bowl and top with the fresh peach slices, pumpkin seeds and bee pollen. You can add anything to the top, raspberries work particularly well!
See the website for information and if they deliver to you.
https://detoxkitchen.co.uk/