Having a large collection of accessories is not as much of a necessity for men as it is for women. For a lot of men, having a trusty, go-to pair of stylish sunglasses is enough to achieve the look they're going for – given that you choose a pair that suits your face shape.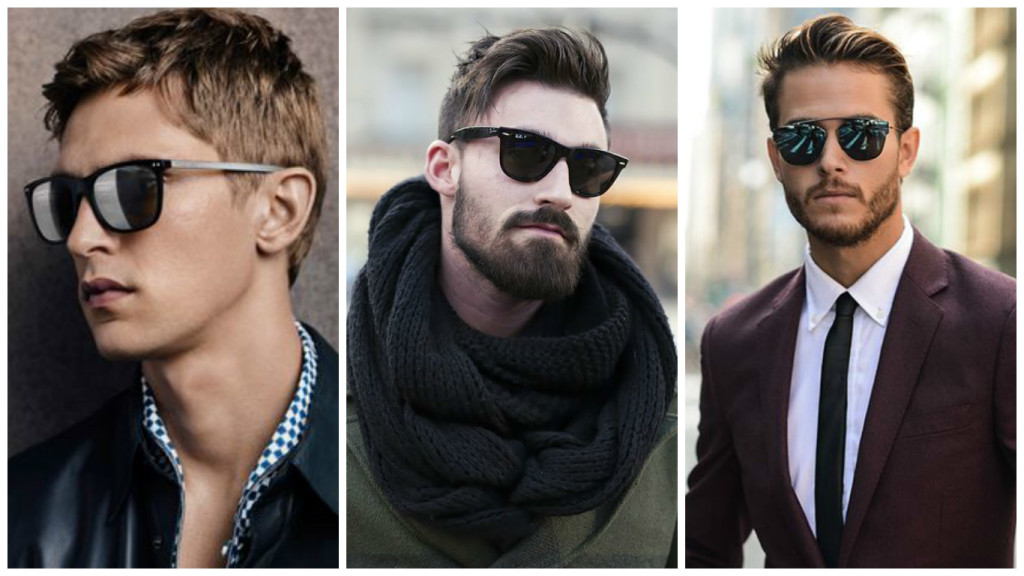 While there are seemingly endless options for men looking for a great pair of sunglasses, some styles are so iconic that you just want to slide them on to give your look a modern and minimalist touch that'll never go out of style.
If you're looking for some new frames, we've put together this handy list of the most well-loved sunglasses styles that incorporate classic look and feel that will keep you looking great for any occasion.
Aviator – Aviator sunglasses originated in the 1930's, and were initially made to protect pilot's eyes from fog and bright sunlight while they are flying at high altitudes. Immediately after the Aviator was released, it rose in popularity not only among US aviators, but among many civilians as well.
Fast forward to 2018, the Aviator is still one of the most versatile pair of sunglasses that will never go out of style, and is arguably the most timeless sunglass styles you can own. It's one of the most favored styles of some of the biggest names in Hollywood including Daniel Craig and Bradley Cooper.
You will find many known brands offering Aviator shades that feature the classic pilot shape, and incorporate a combination of metal frame material and other unique elements. Most of these brands offer technologically advanced lenses that provide eye protection while allowing you to show off your style.
The Wayfarer
Another classic, the Wayfarer is one of the most popular sunglass styles out there. It emerged in the 1950's when it was introduced by Ray-Ban and quickly became an iconic creation. The Wayfarer was designed to give a "masculine look" using moulded plastic materials that kept it distinct from the metal sunglasses of that era.
The Wayfarer became even more iconic when Tom Cruise wore a pair of Ray Ban Wayfarer in the 1983 romantic comedy movie, Risky Business. Since then, these sunglasses have continued to be a true staple in the wardrobe of both men and women.
One of the reasons why the Wayfarer seems to never go out style is because it looks great on anyone, provides no distortion to one's vision, and feels premium when you put them on. The new Wayfarers released by RayBan features the iconic metal accents on the outside corners of the sunglass for that instantly recognisable look.
The Clubmaster
Also known as browline glasses because the upper part of the frame mimics how the eyebrows frame the eyes. Shuron Ronsirs invented the browline glasses in 1947, with the aim to create glasses that allow the customers to customize size, fit, and color.
The style became hugely popular in the 1950's and the 1960's, until the original design of the brownline glass was outstyled in the 1970s. It was not until the 1980s that the style drew attention again after Bruce Willis wore a pair of browline glasses with tinted lenses on Moonlighting in 1985.
Because of the enormous demand for the style, RayBan developed their own version of the browline glasses, and began offering it as part of its Clubmaster series.
Today, the RayBan Clubmaster comes in varieties of style and color, that are all great for men wanting to give off that retro vibe. The Clubmaster is known for its rounded lenses and frames that feature a thin metal rim, and a bold plastic upper that works well in accentuating the browline.
Next time you're looking for a pair of stylish sunnies, consider any of the above styes and you can't go wrong. Great Southern Sunnies have an awesome range of sunglasses to suit your needs, and the team are super helpful in answering any queries you may have.