A Story about Street Style and Support.
Words by: Jazz Brown
In the past few years, streetwear has become the most recognizable inspiration on the runway. Baseball caps, sweatpants, hoodies and more are now staples for every big fashion house ranging from Gucci to Burberry, Balenciaga and, more notably, Louis Vuitton.
Further reaffirming this, street style based brands such as Yeezy, Vetements and Pyer Moss have risen sky high within the same short period of time by understanding the youth and translating their vision into fashion.
In the past, fashion's most creative moments have come about when designers are attuned to what's happening on the streets. Think London's 70s punk scene, the sexually liberated club scene in the 80s, or the 90s big "love parade" during the climax of the rave culture. These days, however, the borders between aesthetics – minimalist & maximalist, high fashion and streetwear have vanished successfully and created space for new brands that melt all significant features into the new millennial Zeitgeist.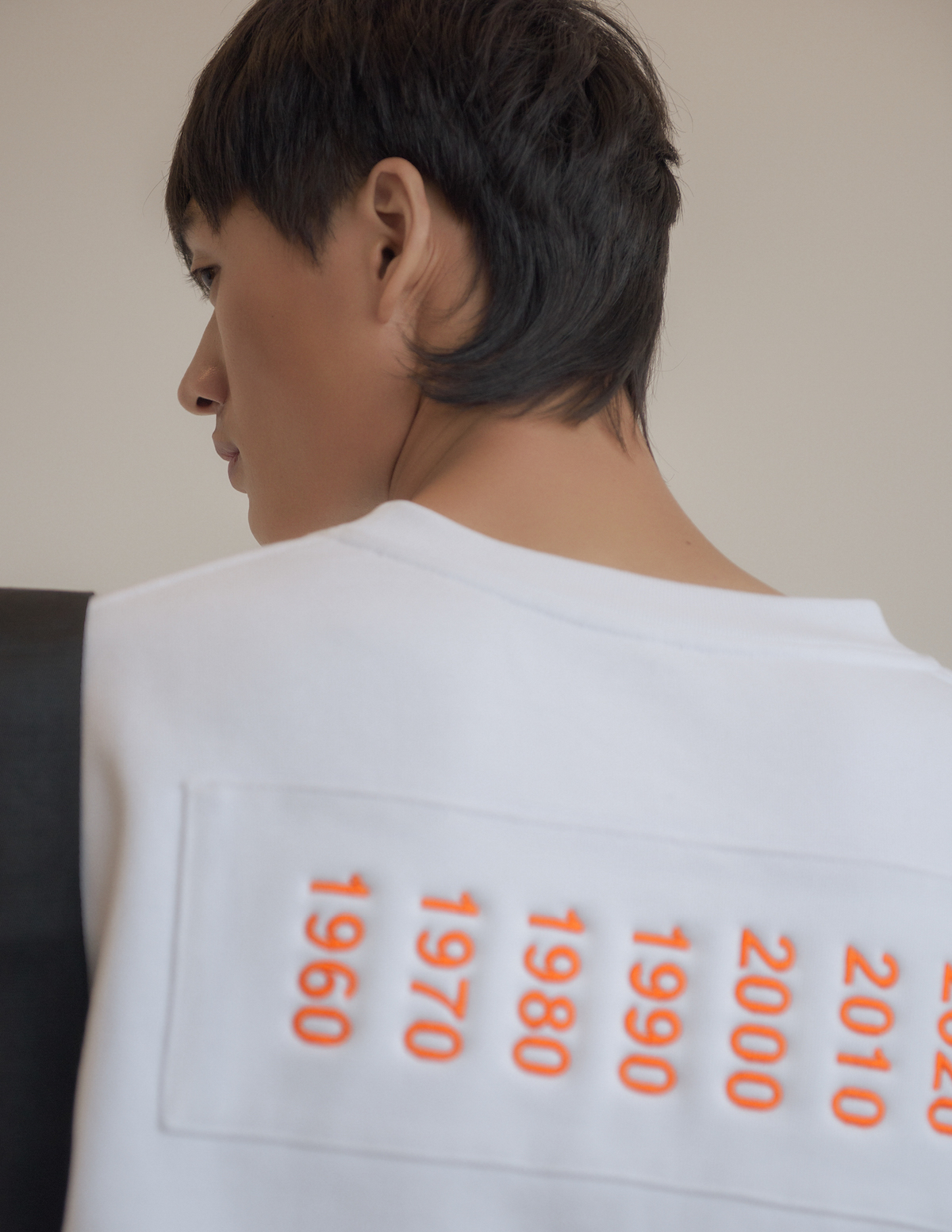 On November 15th, new clothing line KROST will emerge into the fashion landscape. Samuel Krost, a former boyfriend of Selena Gomez, and founder of the eponymous brand KROST partnered with Scott Camaran as creative director to set a new tone about friendship, support, and change.
The vision is a youth-inspired company with high-quality garments designed and created in the US. The main approach is to build garments "as if we are making them for our friends – those we know and those we have yet to meet."
Sam and Scott see themselves as a team of "positivists" – those who believe in being positive influences and support for our families, friends, and communities.
Inspired by the 60s youth movement and student protests, KROST show in their FIRST Semester collection a reinforced vision by today's commitment to engagements such as March for Our Lives. KROST captures the creative energies of camaraderie, art, and social change.
Scott Camaran learned, in his years as a personal stylist, model and creative director, firsthand the form and the function of well-crafted fashion, whereas Samuel KROST was inspired to create a company that spoke to his commitment of being a positive influence in the community in both product and deeds. Based on this mission, he views his role as both leading the organization, as well as being a community leader supporting nonprofits whose work support youth.
The FIRST-semester collection and its minimalistic pieces are inspired by Off White meets Calvin Klein by Raf Simons.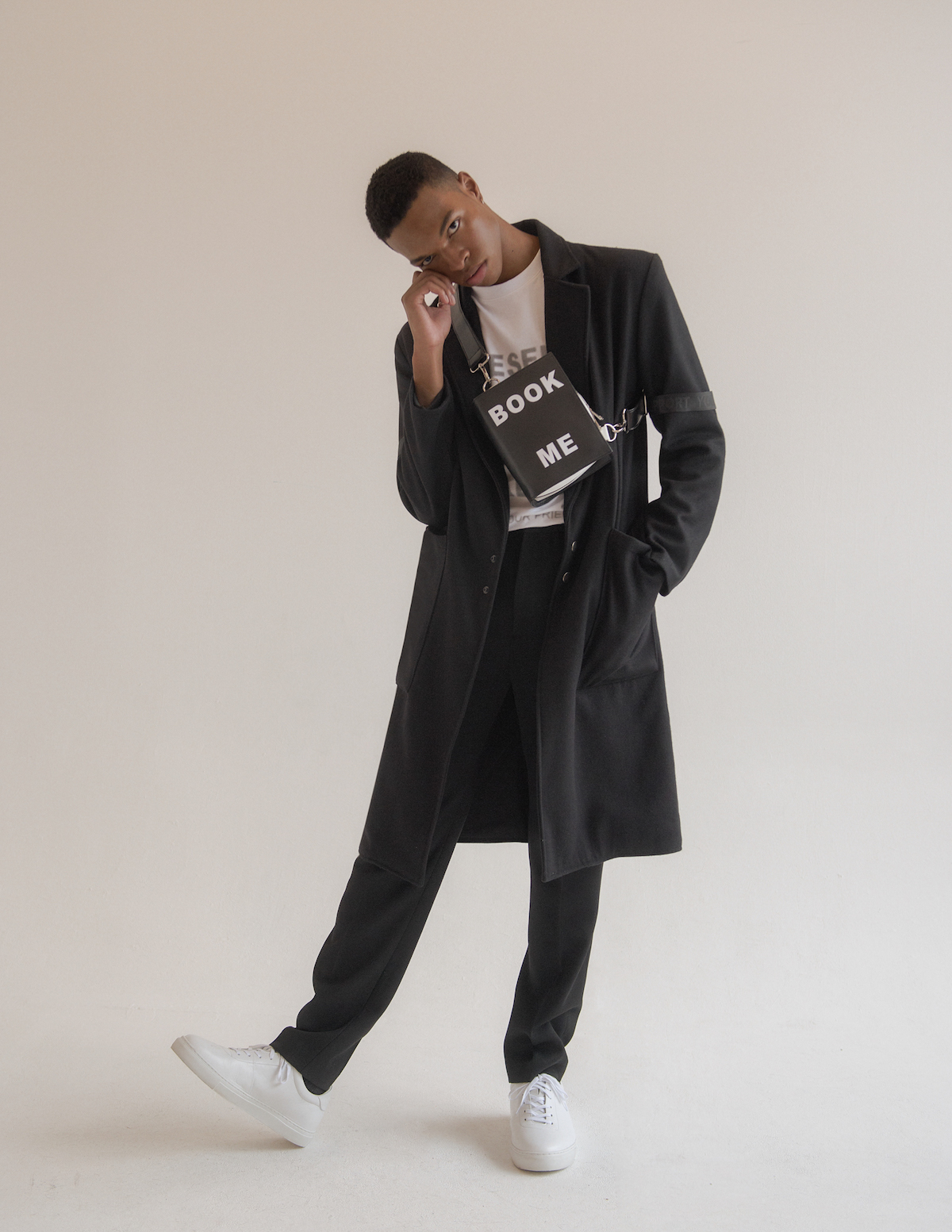 What does KROST offer that is missing in the market?
KROST leads with purpose and we do everything with a significance in mind, and our messages and statements such as " support your friends" have the purpose to uplift the youth but also to lead society towards positive change. That's why we chose the 1960´s and the peaceful protests to show how the youth back then has parallels to the youth of today as leaders of change.
What's the potential of KROST?
I think KROST has the potential to be a platform for a lot of different people. We just collaborated with "March for our lives"  and this gives us a platform to work out a new angle for social justice within the fashion industry.
What was your favourite part of creating KROST's first collection?
I think my favorite part of creating my first collection for Krost was really just seeing this ideas coming together organically. Putting the messages first was the fun part while creating a look that stands for a look of change.
How important is friendship to you?
Friendship means everything to me; my friends are my family and my biggest support system. I have only been able to get to where I am because of the support system of my friends. When we say, "support your friends", my life is a true testament to our timeline.
Who is the KROST customer?
Honestly – Anyone! We target younger groups as teens and our main mission is to support the people that already have a voice but also to give an opportunity for the youth to gain a voice.
If KROST would be a song which one would it be?
Maybe something like- "with a little help from my friends" by the Beatles mainly because of the choir's line "I get by, by a little help", I think this is my best answer.
How does the perfect KROST outfit look?
The perfect KROST look is very much inspired by realistic street style. I like hoodies with coats. I like to dress and mix uptown with downtown. It's never too formal but never too streetwear either.
Which three sneakers fit best to the "support your friends" collection?
We will have our own sneakers in our next collection. But clean Air Force 1s are amazing but I am a huge fan of Common Projects as well. Air Max is the next big thing I believe, it's a classic!
Who is your favourite designer and why?
My favourite designer, my all time favourite is Alexander McQueen. Riccardo Tisci and his work for Givenchy was what made me fall in love with him while I was still in High School.
Which celebrity is the perfect match for KROST?
It would be really cool to have someone like an activist to wear out brand but Jaden Smith is a person that would represent KROST very well since he has great style.
What is the difference between KROST, Yezzy and OFF WHITE?
I think with the trend of luxury streetwear brands the biggest thing that sets us apart is the aesthetic of the brand. OFF White has a street style aesthetic but elevating it with materials that are luxury.. Yeezy is definitely grungier but also Hip Hop, which you see in the marketing and styling of the brand. 
KROST is very inspired by Scandinavian and Japanese style. Clean cuts and no distressing! Everything has to fit even though we have oversize pieces in our collection. I think this gives a new angle to the streetwear market.
Will there be more collaboration with other non-profit organizations
?
We would love to! Anything youth driven has our interest.
As a creative director, any visions for the next collection and when it be released?
You be the first to know! We are aiming for early April. We intend to be a brand that is seasonless we don't want to conform to any fashion schedule. What I know is look out for the next semester, it should be fun!
Who has the final say? Sam or you?
Laughing… Sam or I?  We are basically married in this partnership. So its all about compromising. Sam is the operation leader and I was able to focus on the design progress. Thankfully no one was stepping on each other's toes, yet.