The People Have Spoken.
The People's Choice Awards event held at the Barker Hangar in Santa Monica, Los Angeles was an undertone edition this year. What is the reason? A few dozen kilometers away, the area of Malibu has been burning for days killing people, animals and incinerating homes, and during the event the tragedy and the firefighters' hard work wasn't forgotten.
However, you obviously know that when there is a red carpet you can place your bets at Lucky247 and that surely there will be some comments to make! The first one to step on the red carpet of the Choice Award was the presenter of the evening Olivia Munn, in a red Prada dress, followed by Kate Bosworth in a white lace dress signed Brock Collection, highlighted even more by the color of her red fire lips. In black, consistent with the Golden Globes, was Elisabeth Moss in Erdem, while the star of Modern Family Sarah Hyland walked on the red carpet with a white tulle skirt and black bodysuit by Naeem Khan. Jessica Biel without her beautiful husband Justin Timberlake, decided to wear a black tulle dress with colorful leather inserts signed Oscar de la Renta.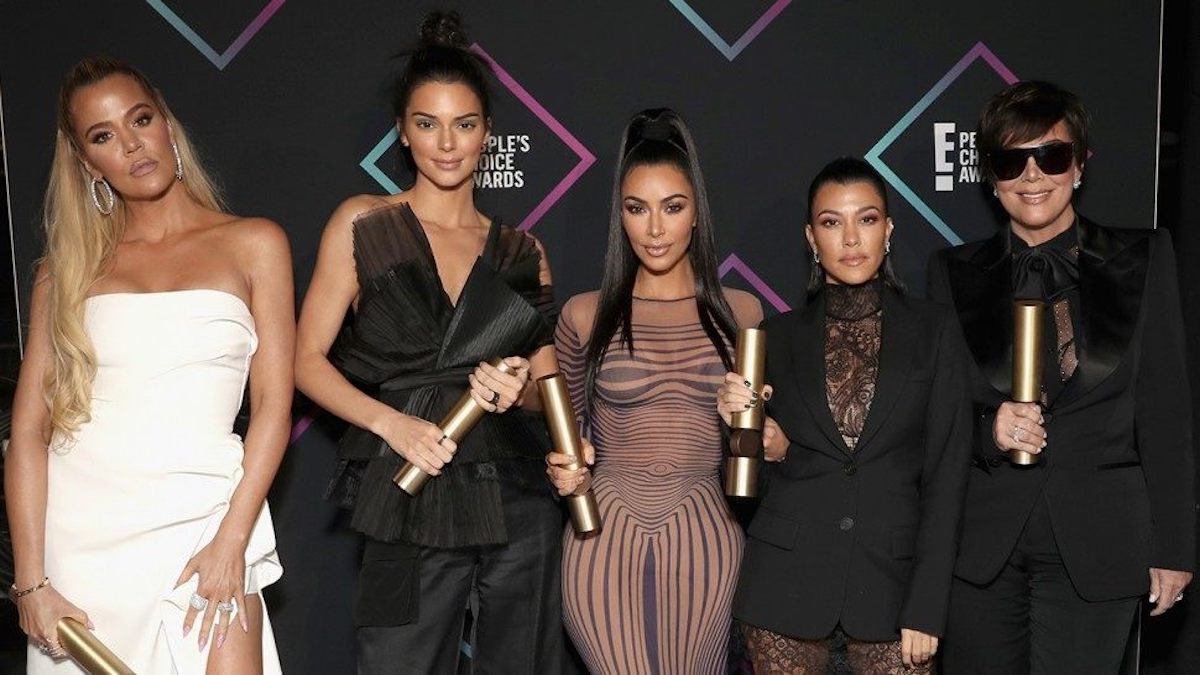 Victoria Beckham is also making people talk about herself. Her total white look created by herself has been a great self-promotion: this year her maison has turned 10 and Victoria has confessed that her mission is more and more to help women to have confidence in themselves showing all their talent until the last moment. Of course, she also announced the next reunion of the remaining Spice Girls, scheduled for 2019. She won't be there, we know it. But the Posh Spice who is always inside her has promised that she will always follow and support them, even if from afar.
Christina Hendricks showed up in a suit inspired by Temperley London's Air Force, while a red top and black pants were the choice of Scarlett Johansson, awarded for best film, Avengers Infinity War, and 2018 Women's Star. Johansson made photographers go crazy as she was a real knockout in her décolleté, which almost exploded on her red bodice.
But the 2018 People's Choice Awards were also the triumph of the Kardashian sisters. As always, the reality show family presented itself compact at the event winning both the Best Reality Show 2018 and the 2018 Reality Star awards, the latter being Khloé Kardashian, wrapped in a white dress with an incredibly high slit.
Returning to the choices for the red carpet, the always-beautiful actress Nicole Kidman wore the hottest pink among all while Jessica Chastain wore a beautiful emerald green. Angelina Jolie, Emma Roberts and Diane Kruger were dressed in white like the above-mentioned Victoria Beckham. Then there are those who chose the flowers of Erdem and those who chose lace by Dolce & Gabbana, in short, an almost entirely ordinary red carpet, without exaggerated necklines or slits, except for the Kardashian Jr and the ever-present Heidi Klum.