PFW's Finest.
While the verdict is still well and truly out as to the sustainability and, frankly, desire for LFWM in the current fashion landscape, the same problems cannot be said for Paris. Blazing a trail with the perfect fusion of new and legacy designers, take a look at our favourite collections from PFW Men's.
Louis Vuitton
Coming off of, arguably, one of the most anticipated men's runway shows of all time, Virgil had some big shoes to fill when it came to his AW19′ offering for Louis Vuitton Menswear. Building on his previous lineup, the American designer upped the production ante giving us a downtown-inspired, menswear Michael Jackson extravaganza.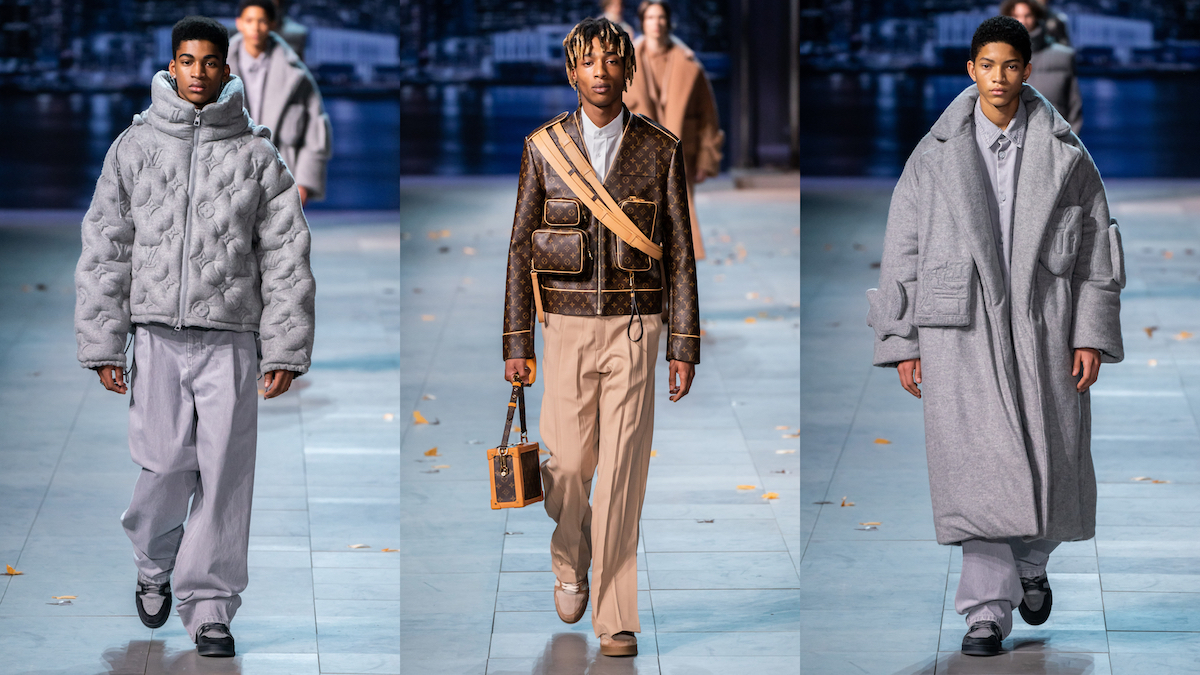 Dior
Another menswear behemoth, it's no surprise that the pairing of Kim Jones and Dior was a surefire recipe for sartorial gold. For autumn/winter 2019, models were carted down the runway on a conveyer belt which gave onlookers the opportunity to focus on the most important thing – the clothes. Contemporary, elegant and elevated are all words that come to mind, throw in a dash of the all-important, zeitgeist-friendly utilitarian feel and you've got the ticket.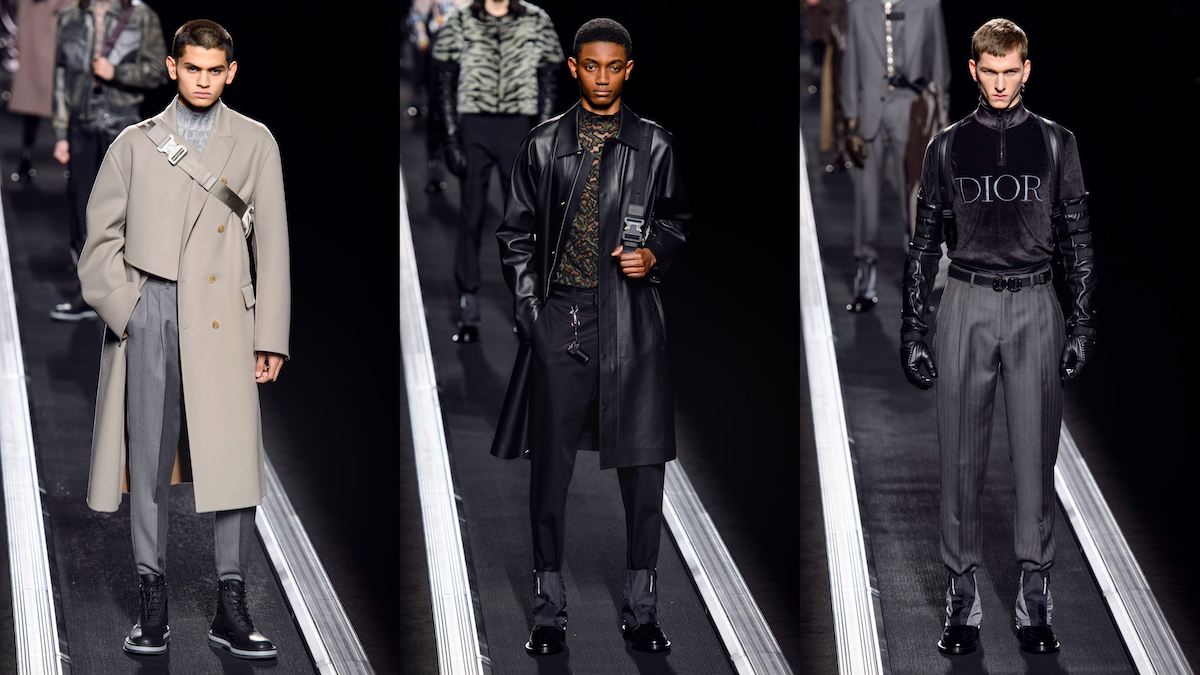 Ami
A neverending homage to the city of lights, Ami's autumn/winter 2019 offering perpetuated the brand's penchant for all things Parisian. Smart, sophisticated and exuding an air of youth synonymous with the label; the expansive selection of contemporary outerwear was bolstered by a healthy injection of Parisian chic in the shape of roll necks, smart shirts, clean knits & other autumnal capsule builders.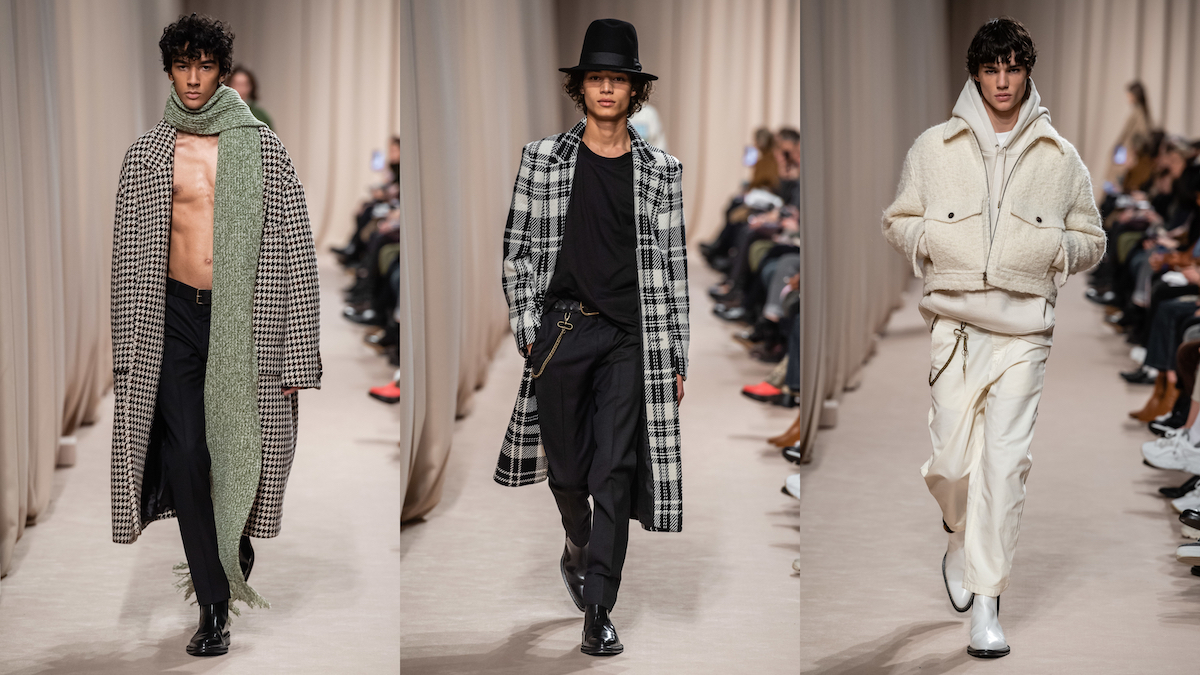 CMMN SWDN
Taking the time to explore the impact of the digital world and our obsession with speed, CMMN SWDN's autumn/winter 2019 collection perpetuated the label's former message of conscious design. Centring around pre-owned garments and worn, weathered fabrics, the duos latest takes us on a nostalgia-fueled trip with an abundance of frayed knitwear, boxy tailoring and splashes of PVC.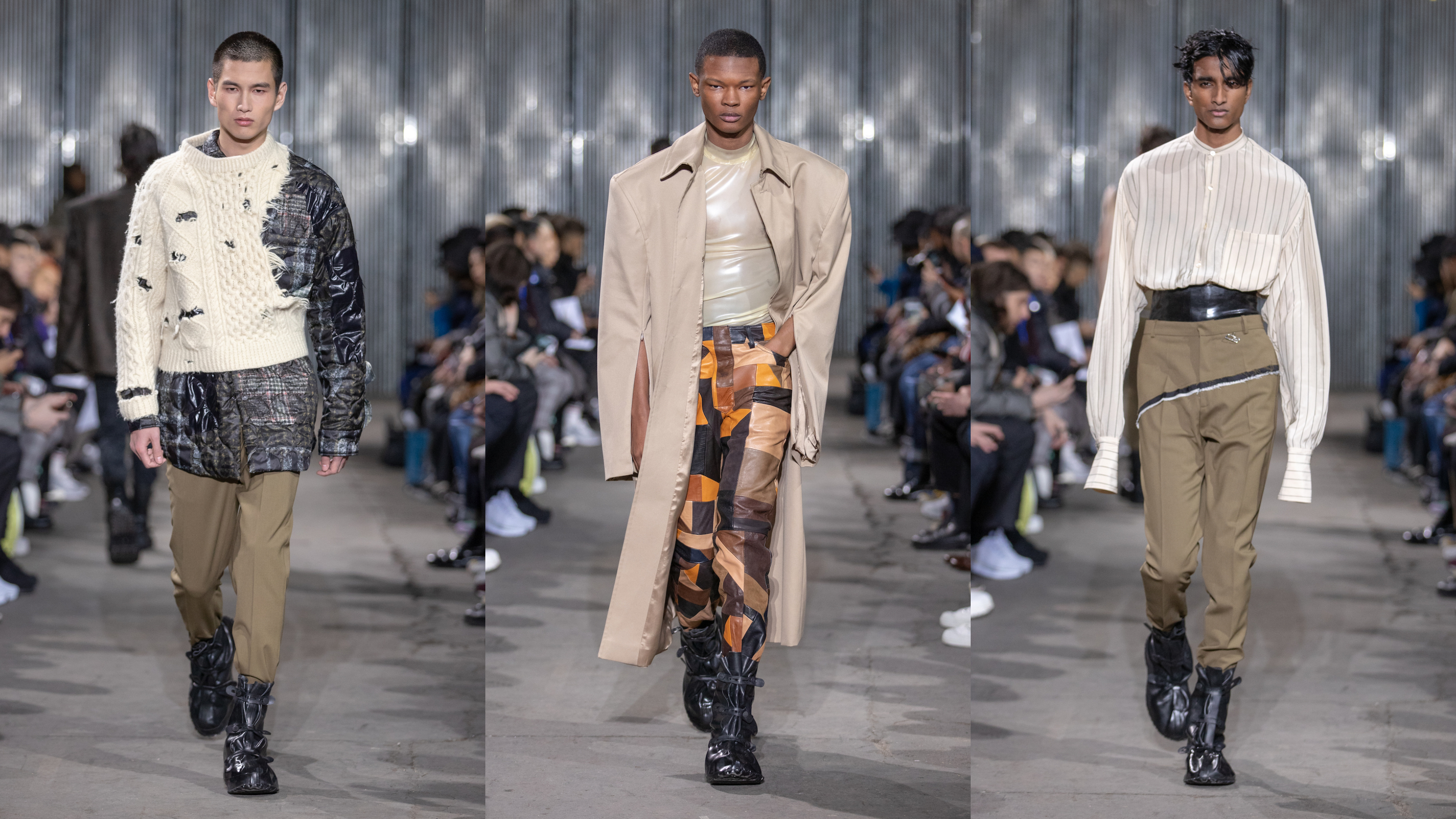 Raf Simons
Although the recent debacle with Calvin Klein has undoubtedly left a sour taste in the revered designer's mouth, if Raf Simons' eponymous label's autumn/winter 2019 collection is anything to go by, there's little in terms of stifling the Belgian native. Long, armour-like overcoats in a kaleidoscope of colours dominated the runway bolstered by knitted jumpers, slouchy jackets and a slew of strappy hat options. Long live Raf.