Talks music, girls & style
"I guess I've done a fusion coming from grime, having a lot of dancehall music around me, rap, RnB, afro."
While he's been dabbling in music since the mere age of twelve, since the chart success of his single "Jumanji," Hackney based rapper B Young has been steadily on the rise. Sitting down with PAUSE recently, we got the chance to talk to the Cyprus born artist about his musical influences, his style and working with WizKid.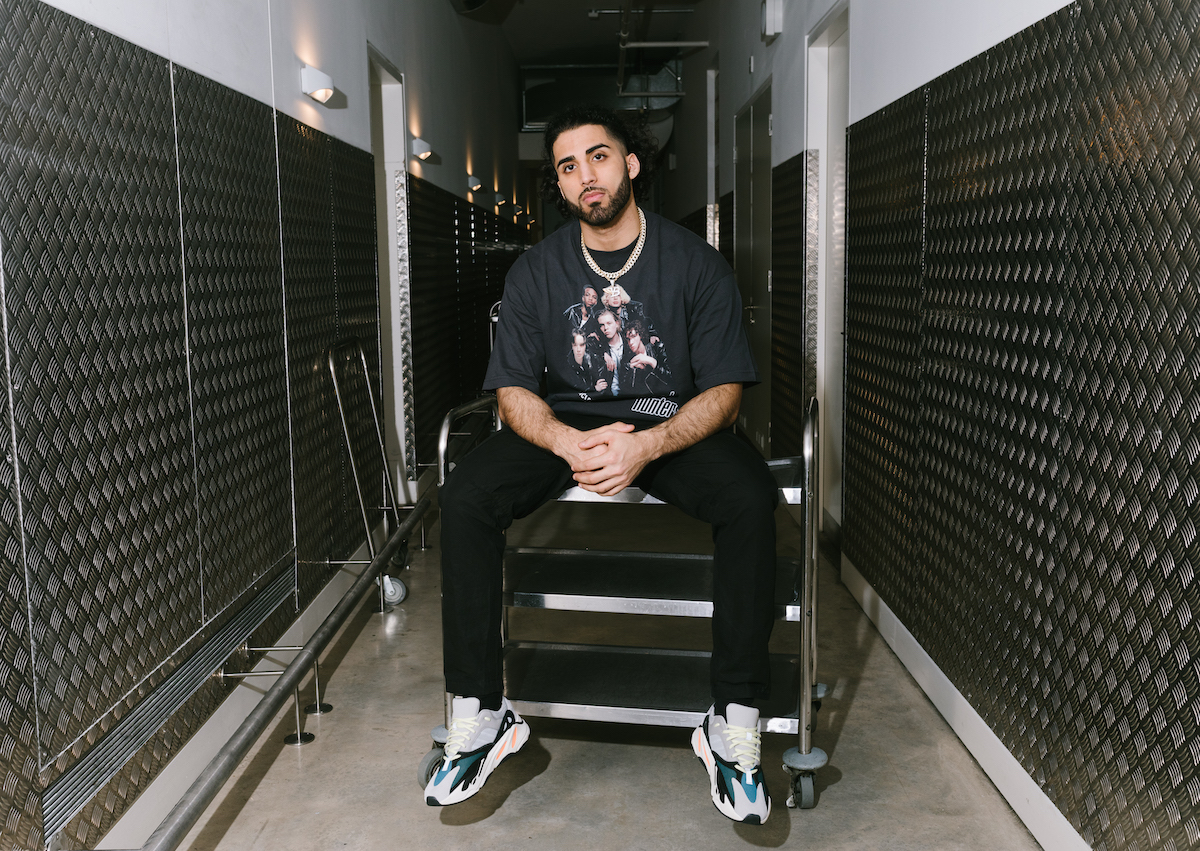 Top: Balenciaga @ Browns Fashion, Trousers: Stone Island, Trainers: Yeezy
When did you first start making music?
I would say about 12, actually writing music. My brother used to do grime, we used to do it in school, so I just learnt to write bars and then I remember he brought a little microphone out at home and I was doing my thing on the sly, he wouldn't even be around I would just be on my own testing out the mics. From then on it just clicked, I kept writing, transitioned from grime to singing at one point and now we're here
A common theme in your music is girls, what do you look for in a partner?
Personality! I think a girl should be able to hold a conversation, that's key. Are we talking physical looks? That's a bit down on the list, it's not number one. I'm not a shallow guy but looks are important but nothing specific, if looks good it looks good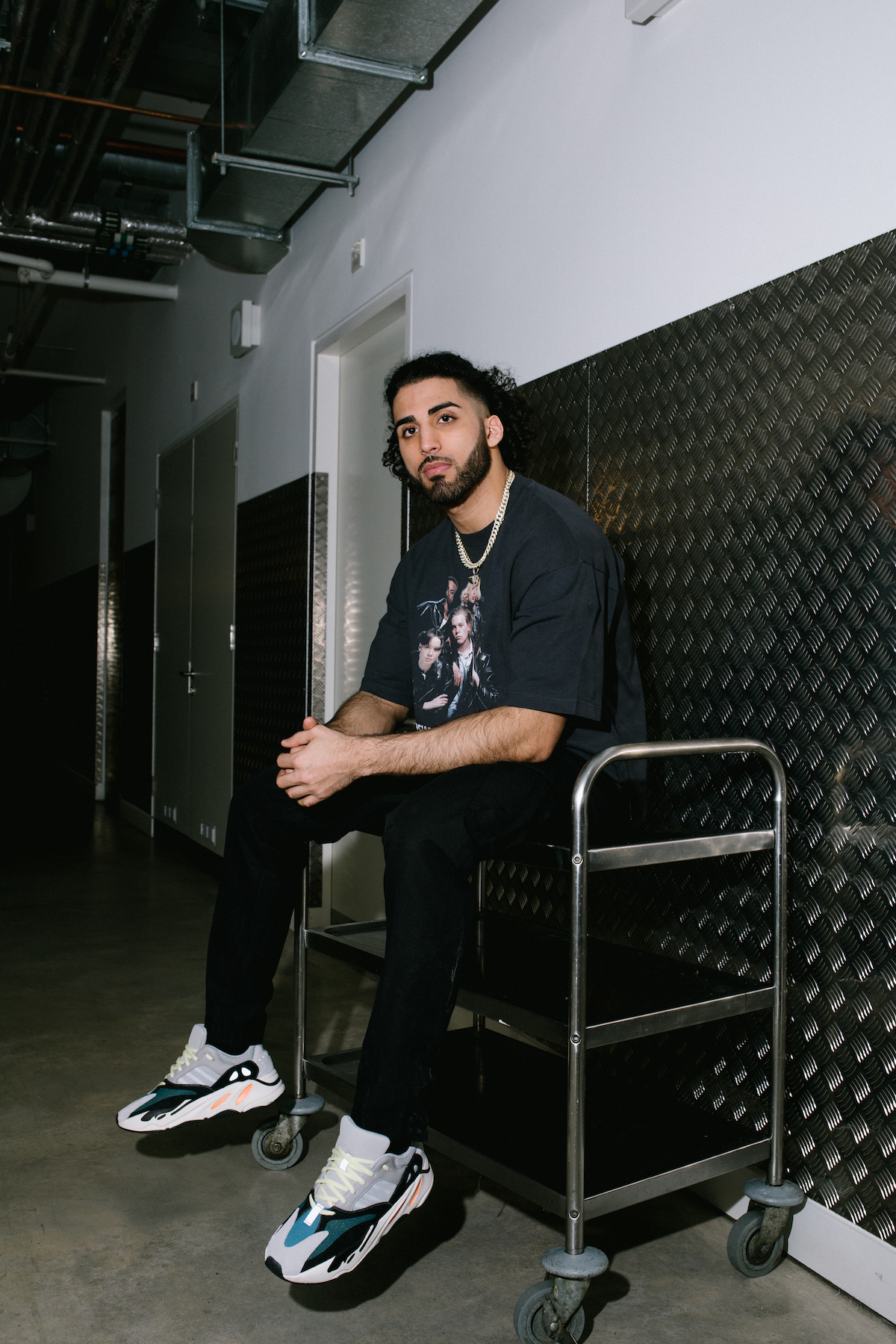 Where did you grow up?
In Hackney
How do you feel that influenced your music?
I feel I was surrounded by a lot of different cultures, without me even noticing it influenced my music.
I guess I've done a fusion coming from grime, having a lot of dancehall music around me, rap, RnB, afro. All of that was exposed (to me) from where I grew up
If you had to give somebody a tour of Hackney where would you go?
That's a hard one. Probably the local chicken shop!
Which is your local?
It depends, you know? Probably Favourites, Sams was hard but that's gone.
If music hadn't of gone this well where would you be right now?
I was working at a gym before, so I would probably still be doing that, I'd be on my fitness stuff
What's the best advice you have ever been given?
It's not even advice it's the best thing I've learnt. I gave myself my own advice how mad is that! Something I have learnt is come out of your comfort zone – I think that's key. When you're too comfortable you don't grow, so always try new things.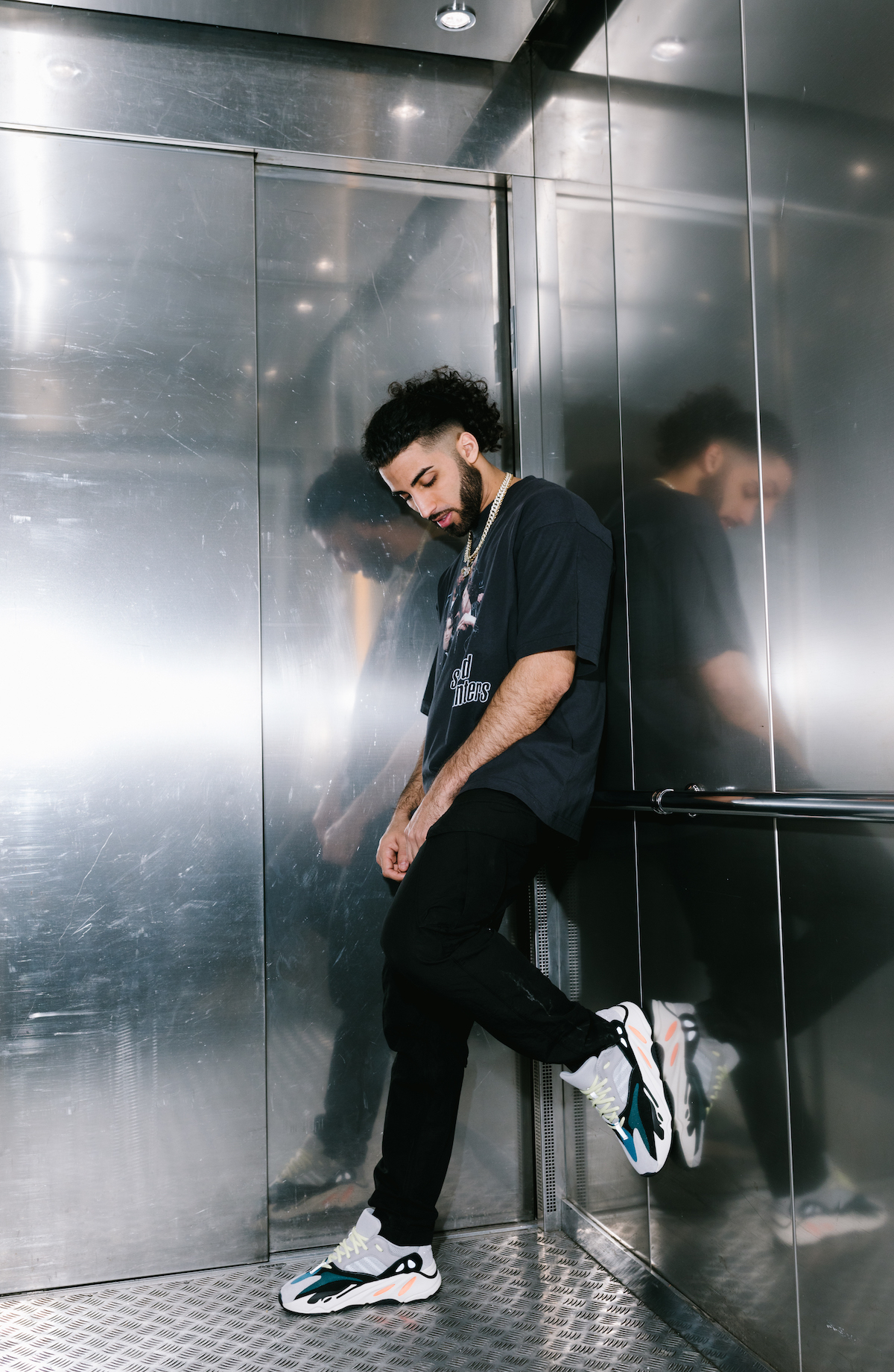 What's your process when making music?
Usually, I like to get on the mic straight away. I don't physically write down lyrics I'm on the mic recording. Melodies first usually and bars later, so I'll just mumble all the melodies then I'll turn it into lyrics later on. Or it can work backwards but that's the usual way.
I've noticed you're often wearing jewellery, what's your favourite piece?
I think the B always has to always be my favourite piece. I'm going to get a bigger B but it's just something that's stuck with me from when I first started making music, it represents me so I feel its something I've always got to have in my wardrobe, it's an important piece.
Will we be seeing you at 70 still with the B necklace?
Yeah man! I've always got the B on 100 percent.
Do you have a piece of clothing you could never get rid off?
Not really, I just shop. I can't find half my clothes I just leave them about. You know some people treat their clothing a certain way to me it's just clothes. Don't get me wrong I love clothes but I'm not careful with it, there's nothing I would say I'll look after so I'm keeping it all my life.
What would you wear if there was a formal event on tomorrow, say a wedding or awards show?
I don't know, I don't do much formal.
Yeah, that's why I was interested.
Yeah, I'd have to wear a suit. At my boy's wedding, I wore a shirt, but I had to drop sauce with it. I had it slightly open and had to have a couple chains and that. But yeah, I'd keep it minimal.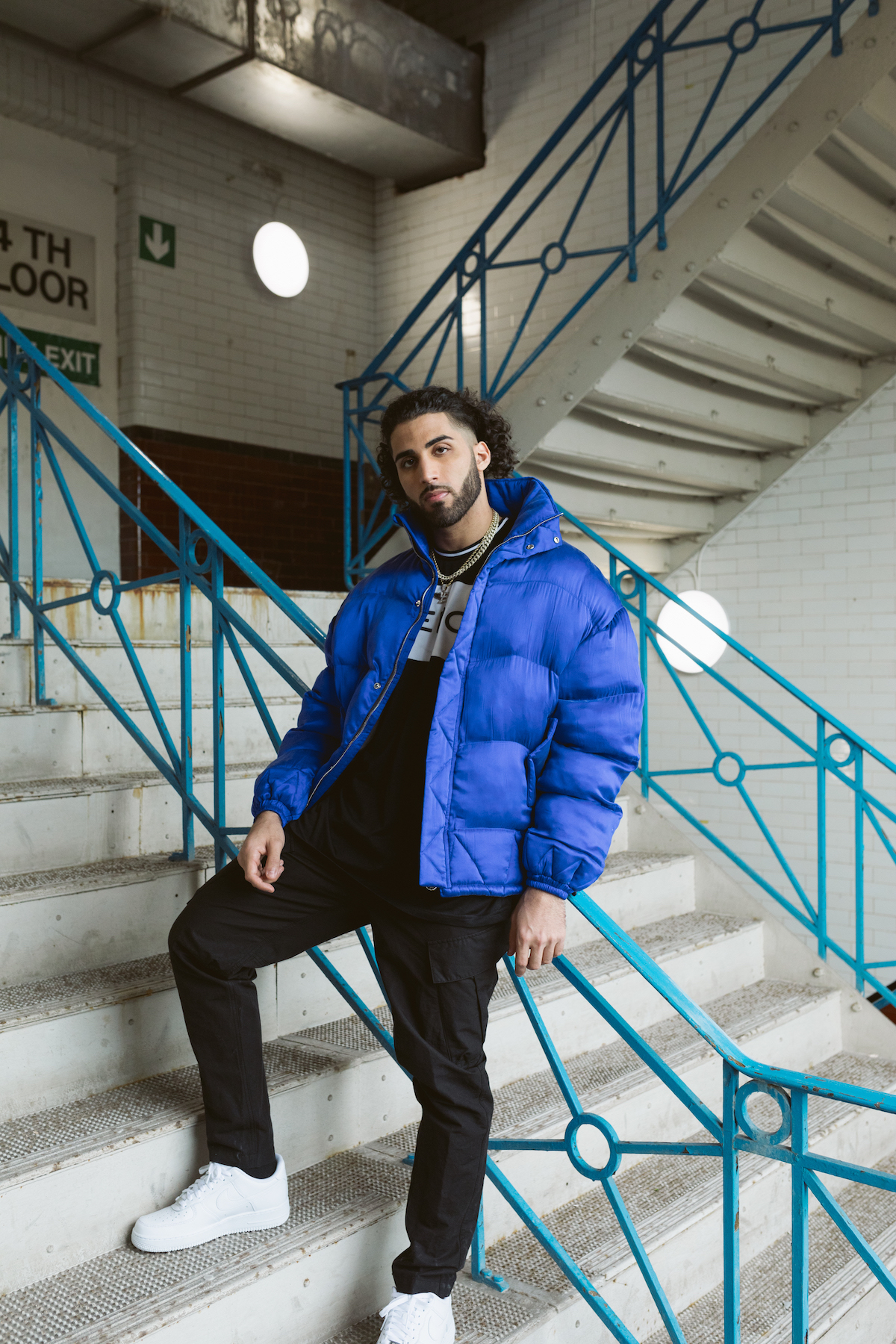 Jacket: Cloth Surgeon, Top: Givenchy, Trousers: Stone Island Shadow Project @ Browns Fashion, Trainers: Nike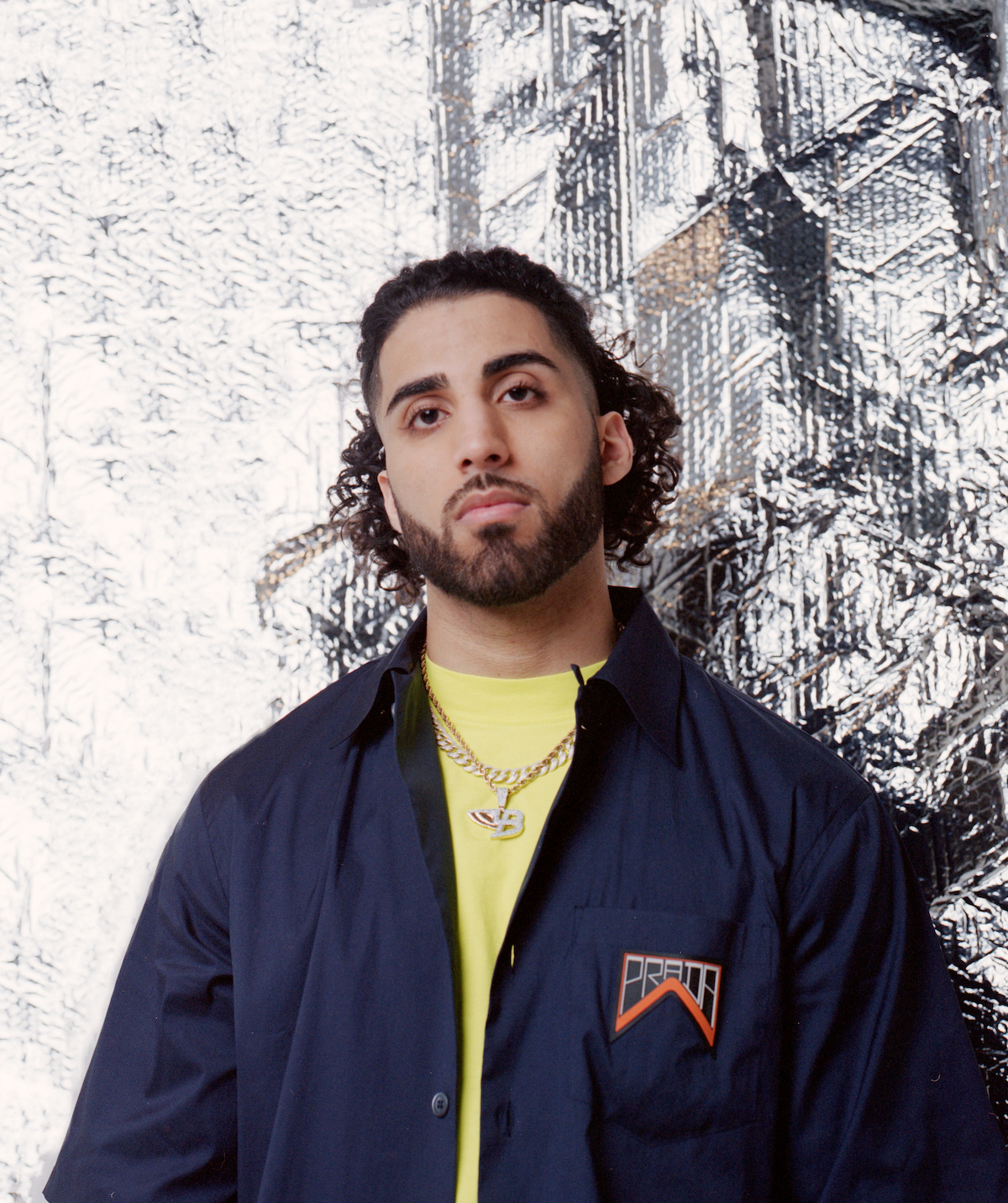 Top: Balenciaga @ Mr Porter, Shirt: Prada @ Mr Porter
Do you have a guilty pleasure to listen to?
Green Day, Boulevard of Broken Dreams that's a banger. I'm trying to think of something outside the box.
What's next for you?
I'm going to be doing a lot of shows, the shows don't stop. I want to do a proper headline show, I've done big shows, but I want to do a massive show. I feel like that's due to come.
Right now, we're doing singles and singles but hopefully, if there's enough demand for it I'll drop a project. We haven't got anything planned but yeah I've got enough music it's just a matter of time.
I know you've been travelling a lot with your shows, where has been the best place to perform?
I love Birmingham, Nottingham uni was a shutdown, Leicester, Manchester. Londons lit as well but the love outside of London, I guess it's because you're not from there it's a different type of love. It's hard to describe but the fans over there are strong.
I need to ask you about the WizKid picture you just posted on Instagram
Wiz and me we didn't really speak but I had a tune out called Be Wavey, that was one of my first singles I dropped and I remember he banged it out on one of his snaps and straight away I thought that he must be a fan and he was just vibing to it on his Instagram story.
From that we got in contact with him, I think it was through the label, I DM'd him a couple of times we spoke and there's a track that he wants to jump on. He was just like this is fire and I guess that's where we're at now. We're working on stuff and hopefully, we can work on a few more things. I'm a fan and from what he gave me yesterday he's a fan, so we've definitely got some stuff coming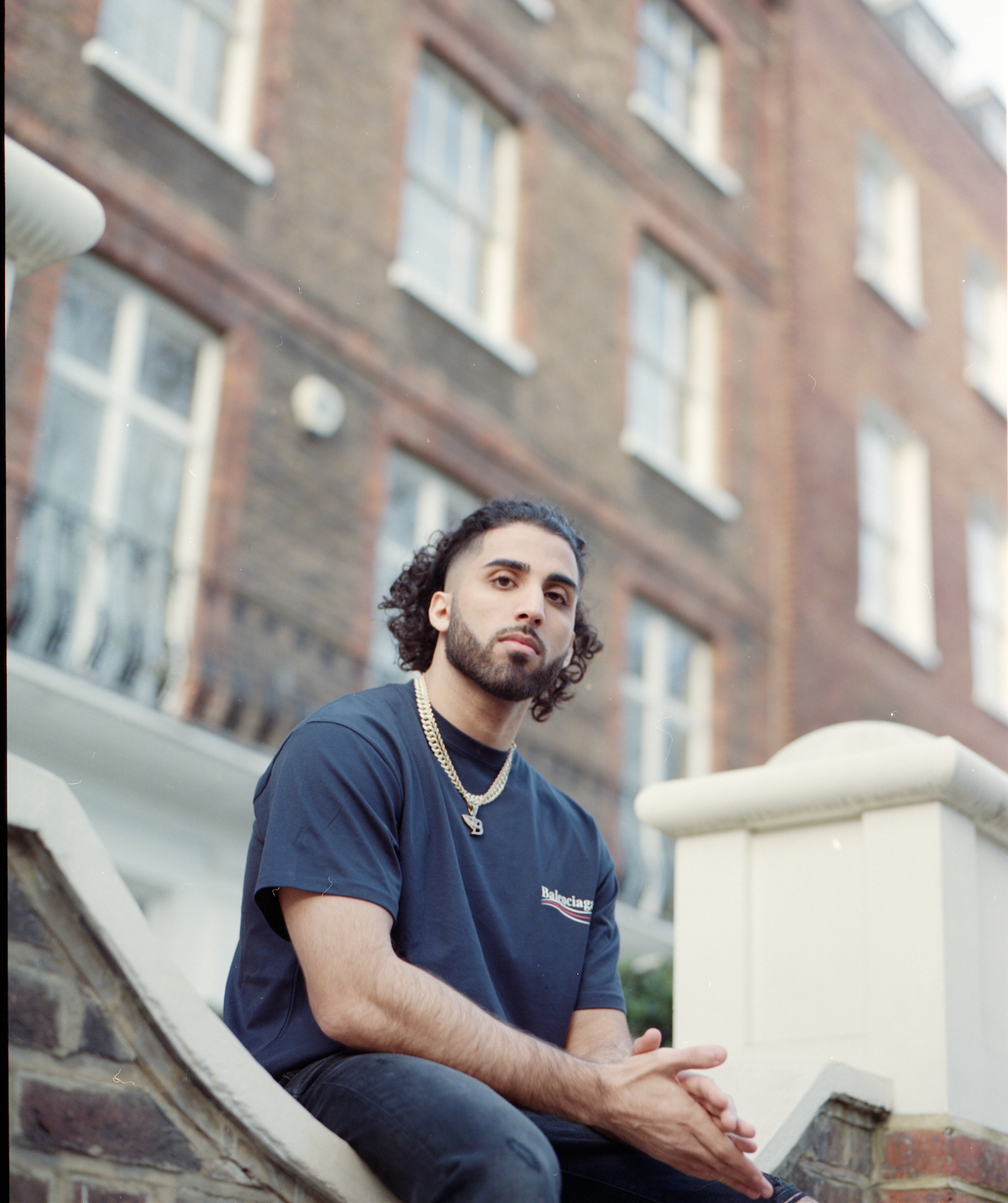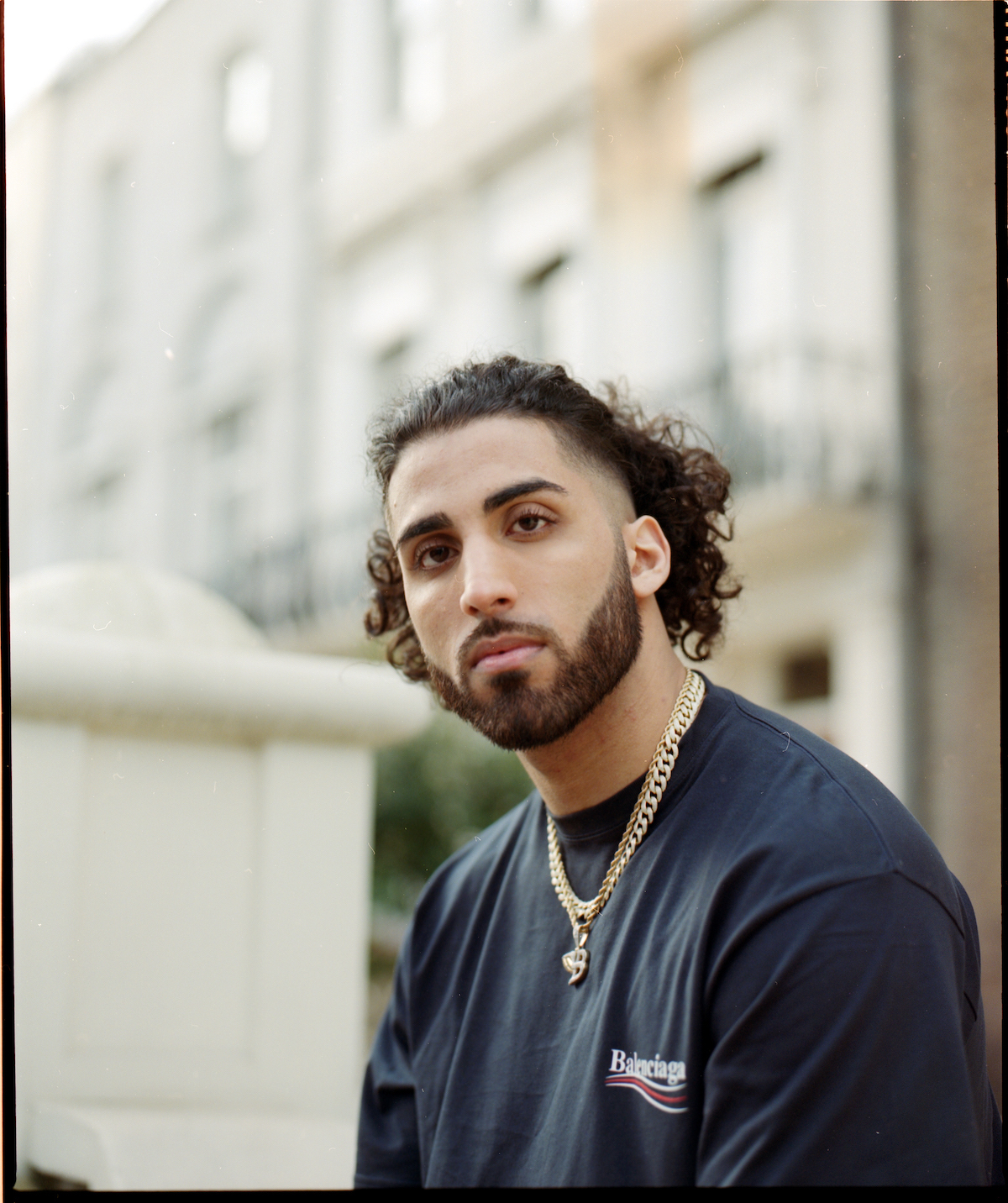 Top: Balenciaga @ Mr Porter, Jeans: Amiri @ Mr Porter, Trainers: Nike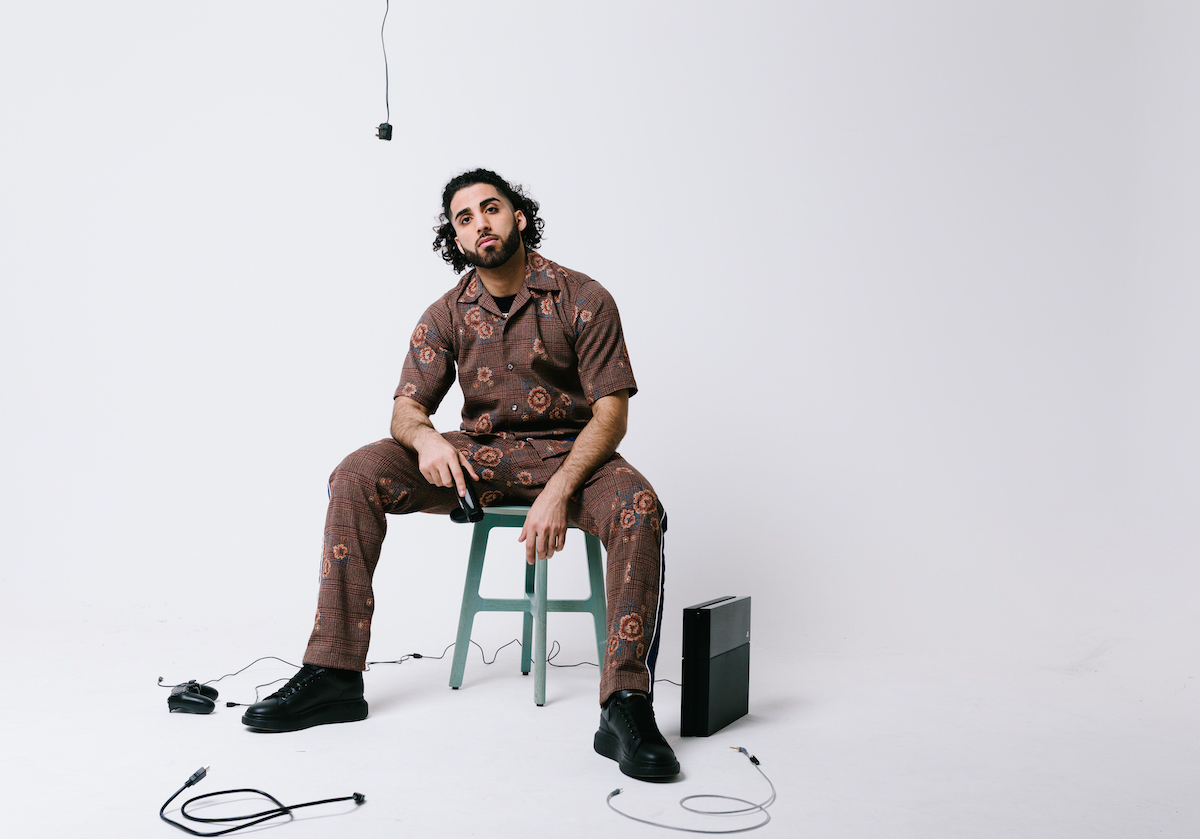 Full Look: Cloth Surgeon, Trainers: Alexander McQueen