As seen on Kanye West.
As Kanye West stepped out his Lamborghini truck recently in a high top like boot, fashion lovers took to the comment section of their favourite fashion Instagram pages to find out the brand of the non-descript sneakers 'Ye was wearing.
Identified as Acne Studios, these chunky high top sneakers stay in line with the brand's iconic design code, appearing in a multi black colourway, layered with an inside-out moulded heel cap with a tread sole. The boot-like sneaker is detailed with suede overlays, a camo like design on the outsole and speckled back heel.
Check out the sneakers in the images, and let us know whether these are a PAUSE or Skip:
SHOP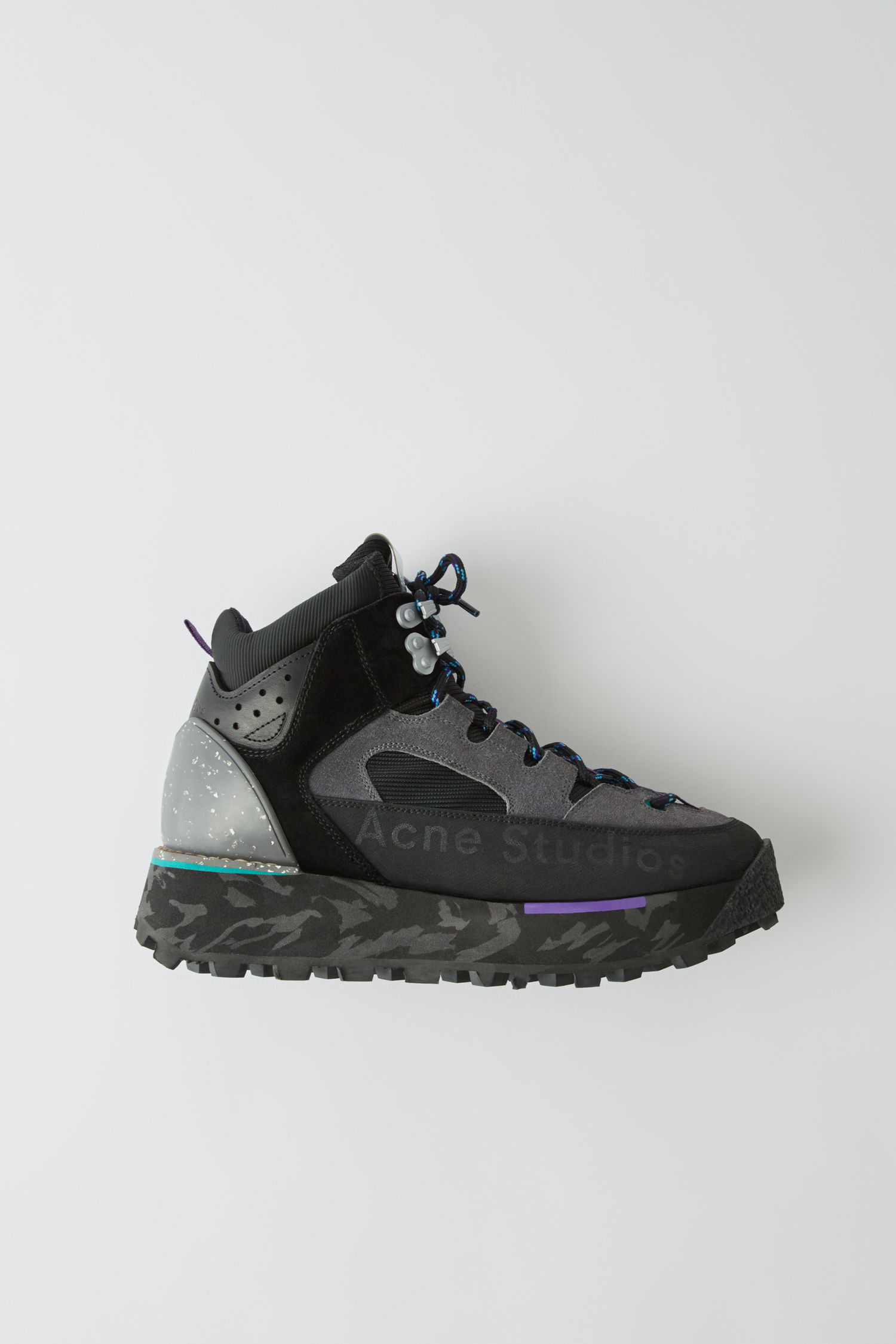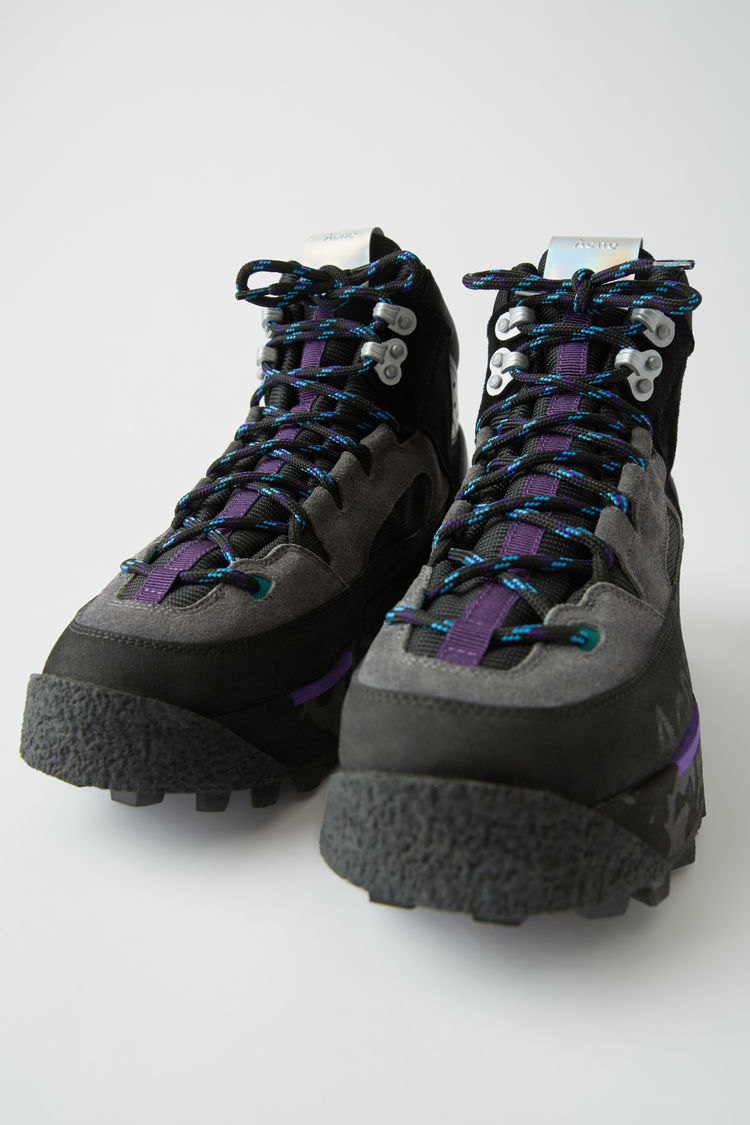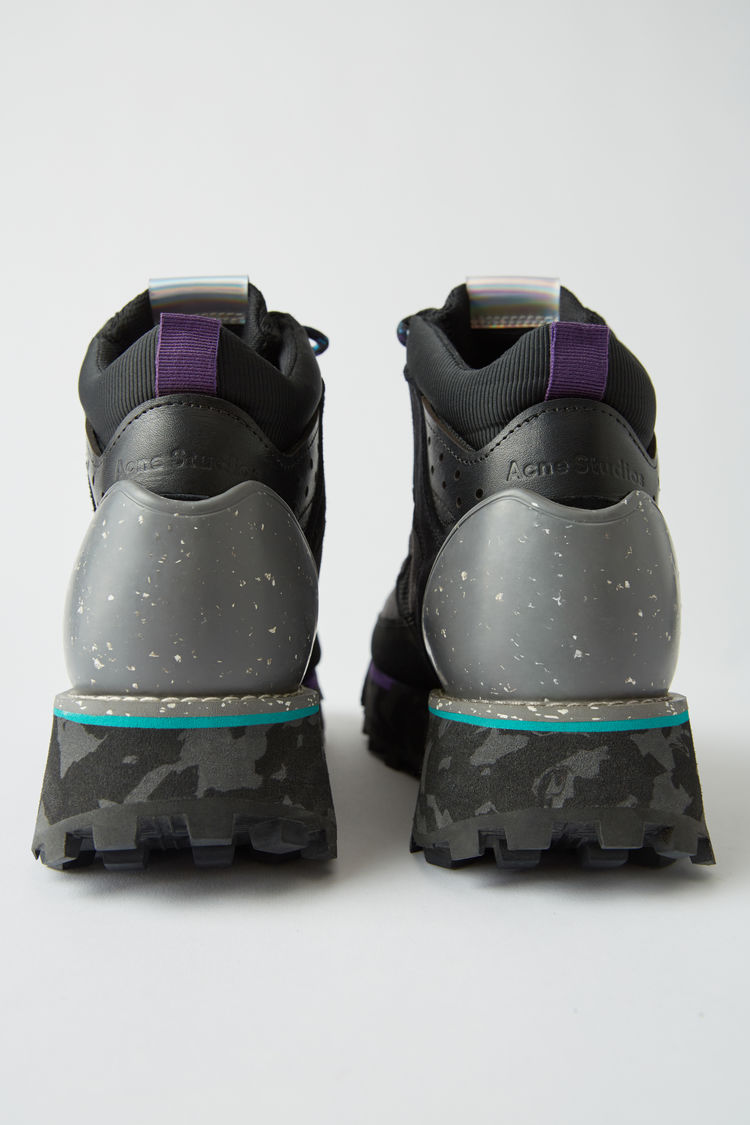 PHOTO CREDIT: ACNE STUDIOS