An ode to Renaissance Art & PYREX VISION.
In true Virgil Abloh fashion, the LV designer has followed up his "Figures in Speech" exhbition with a t-shirt capsule, an ode to his now defunct PYREX VISION clothing line.
The capsule features a printed Champion blank fronted by a black and white renaissance painting with a AMO badge, the "Figures of Speech" exhibition stamp and the Office for Metropolitan Architecture title. The back of the t-shirt sports a quote, Virgil's sinature moniker, a PYREX VISION-inspired "23" graphic and a glossary relating to the exhibition. The second of the two t-shirts is a "Figures of Speech" shirt, dressed in the exhibitions title and red lines on the front and an index and glossary on the rear. The capsule is rounded out with a postcard set and poster.
Shop Virgil Abloh's "Figures of Speech" T-shirt capsule now on the MCA Chicago webshop. See the pieces in the images below: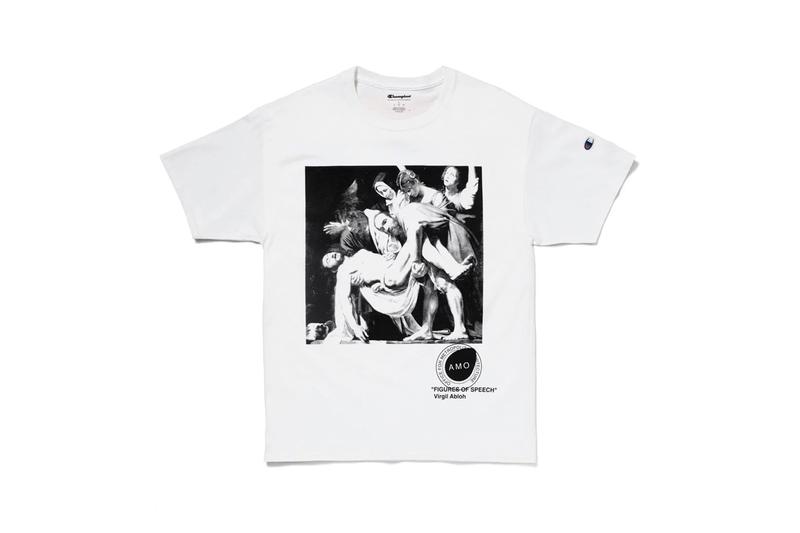 PHOTO CREDIT: MCA CHICAGO