For all Streetwear Stylists, the term 'utilitarian' is an expression used frequently. With utility wear comes functionality but style should never be compromised. Choosing the right utility garment will not only make your outfit more practical but will showcase one of the sought after trends of AW19. Functional fashion is becoming a permanent feature on the high street and across the web. Utility wear has been about for some time, but the trend has taken a step further towards functionality. From chore jackets to workmen boiler suits and utility boots, it is the manual labour worker and heroic war soldiers that have caught the eye of many fashion houses and will be a huge 'go to' this season. Utility fashion at present is pushing the boundaries with the usual bomber jacket and camouflage pants giving us a revamped functional style to celebrate.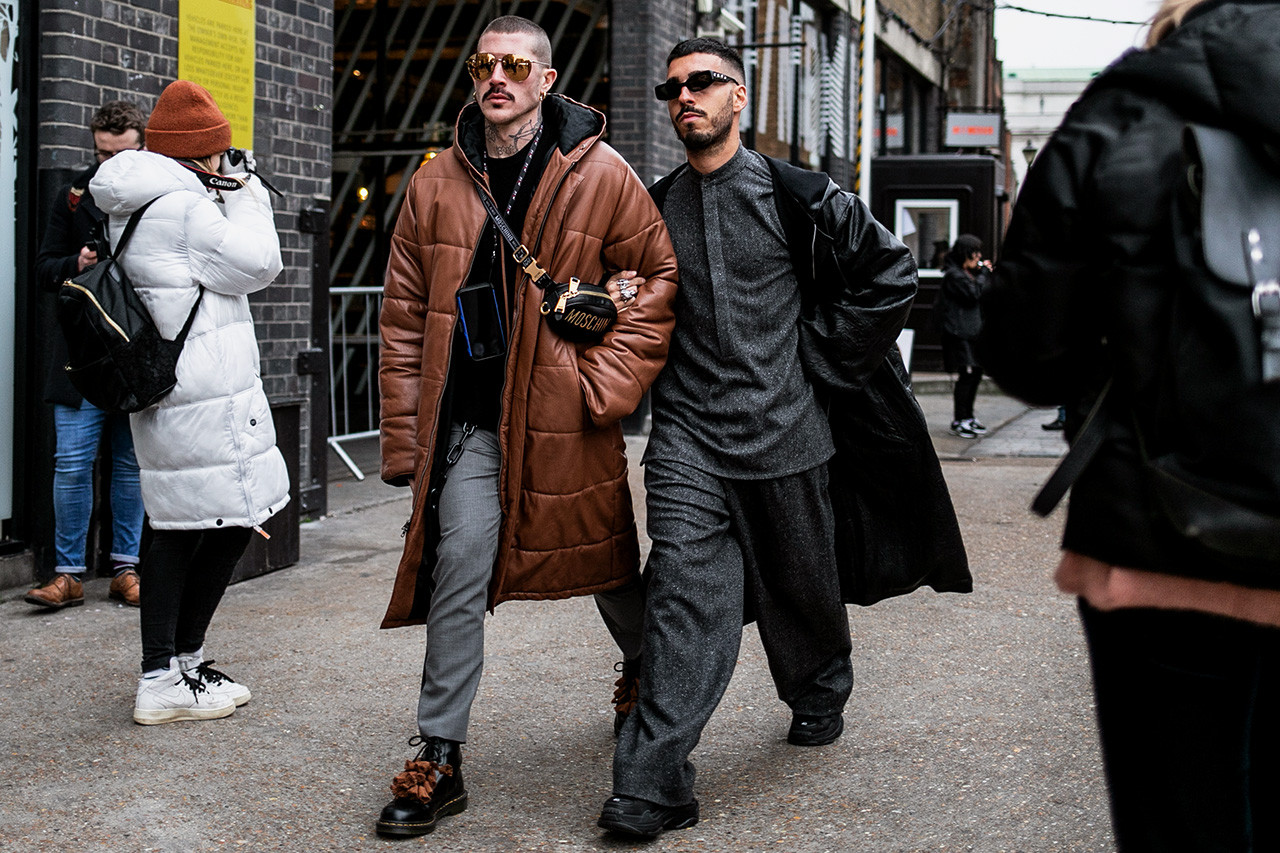 Cargo Pants
When it comes to trousers there should be no shortage of pockets. Think oversized or relaxed fitted cargo pants with an extensive number of compartments. Be mindful to purchase bottoms that are not identical to those worn in combat but rather take features from the original such as extra pockets or camo-effect ensuring that they are not as fitted as the military option would be. Select earthy tones such as khaki, beige or black or a combination camo print to really showcase the utility trend. Add a vest, utility bag and thick soled shoes to complete the look.
Utility Jackets and Gilets
Choosing a jacket that fits with the utility theme isn't far from what you might normally pick. Think bomber jackets, cargo jackets and windbreakers. This is outer wear we can typically layer to create different looks, and by opting for these styles in military colours it will give you the adventurous look you're after. Investing in a great quality long-lasting jacket will serve you for years to come. Gilets are another option, especially when making the transition from summer to autumn. Taking the trusted gilet one step further and opting for a utility vest is the perfect way to enhance your relaxed, streetwear look. Select a harness utility vest to layer with long sleeved t-shirts, hooded sweaters and vests.
Accessories
Not that you'll be short of pockets to house your essentials but purchasing accessories to utilise your outfit is another utility key piece you don't want to miss out on. Gone are the embarrassing days of wearing a trusted bum-bag, this accessory has been given a modern twist and with a simple transition from waist to chest, you have the new stylish bum-bag or chest pack to add to your list. Finishing touches are crucial when making any outfit choice. If you wish to ease yourself into the utility trend and leave the full blown warcore to your comrades, then incorporate a simple black chest pack or harness to add a subtle piece to your wardrobe. In addition to a bag you could also try a military inspired belt with seatbelt fastening to form a strong statement.
Footwear
Utility footwear is considered hard-wearing and chunky soled. Choose good quality army style boots, lace up preferably to put a true stamp on the streetwear style. Chunkier soles are perfect for British weather during the winter season providing you with comfort, warmth and style. For the transition period, try a thick soled sneaker or sandal for the outbursts of sun. Again, aim for darker colours such as black, brown or navy and leather or suede for durability. You could invest in a pair of Dr. Martens boots or sandals, alternatively, a more affordable option might be these mens navy suede boots from Uppersole.