Issie 103 Arrives.
CRACK Magazine recently unveiled its latest issue, which sees American artist Steve Lacy take to the cover in a Gucci getup.
On his personal life:
"I'm the simplest 21-year-old, I just want to hang out with my friends, find cool music to listen to, read cool books. I didn't envision myself going to a club and getting blacked-out drunk. I just didn't see it, you know what I mean?"
On his style:
"Some nights, I feel like Uniqlo. This is Balenciaga, I just bought it, I don't like designer that has its logo or name on it."
Head over to the Crack website to check out the story and accompanying shoot in full.
Photography: Sasha Samsonova
Styling: Sofia Benito & Chelsea Gaspard
Clothing: c/o The Bearded Beagle and JetPack Homme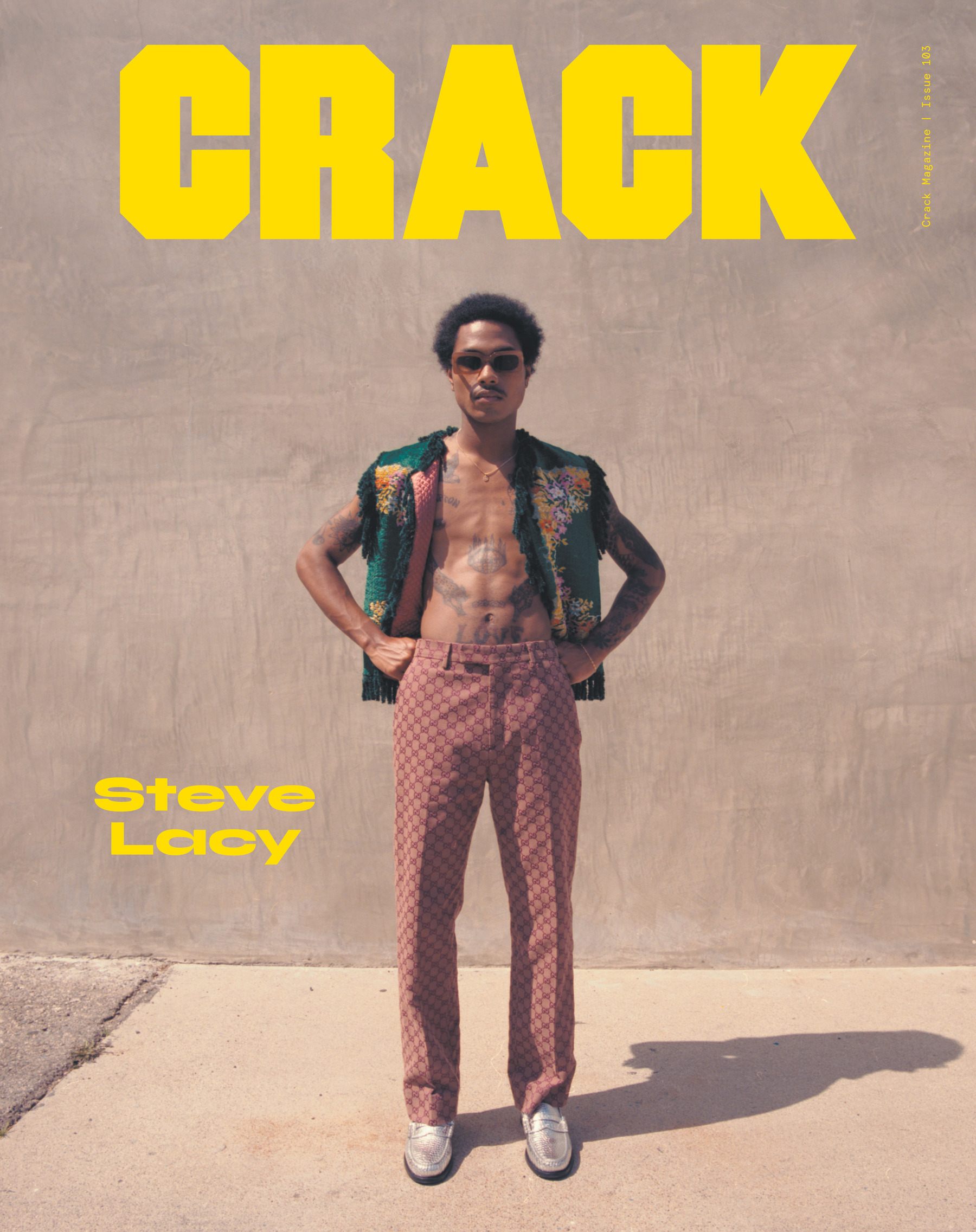 PHOTO CREDIT: @CRACK Magazine