Defining the brand's new visual identity.
Luxury fashion house Bottega Veneta recently unveiled it's latest Pre-Spring 2020 collection, setting a new direction and visual identity for the Italian brand.
Shot by legendary photographer, Tyrone Lebon, Spring 2020 campaign celebrates the iconography of modern luxury as Lebon captures model Jean Campbell and cult designer Andre Walker in an editorial that includes an oversized gold chain laid out in a photo studio, a nod to Bottega Veneta Creative Director, Daniel Lee's use of jewellery in his work.
See the Tyrone Lebon shot Bottega Veneta campaign images below: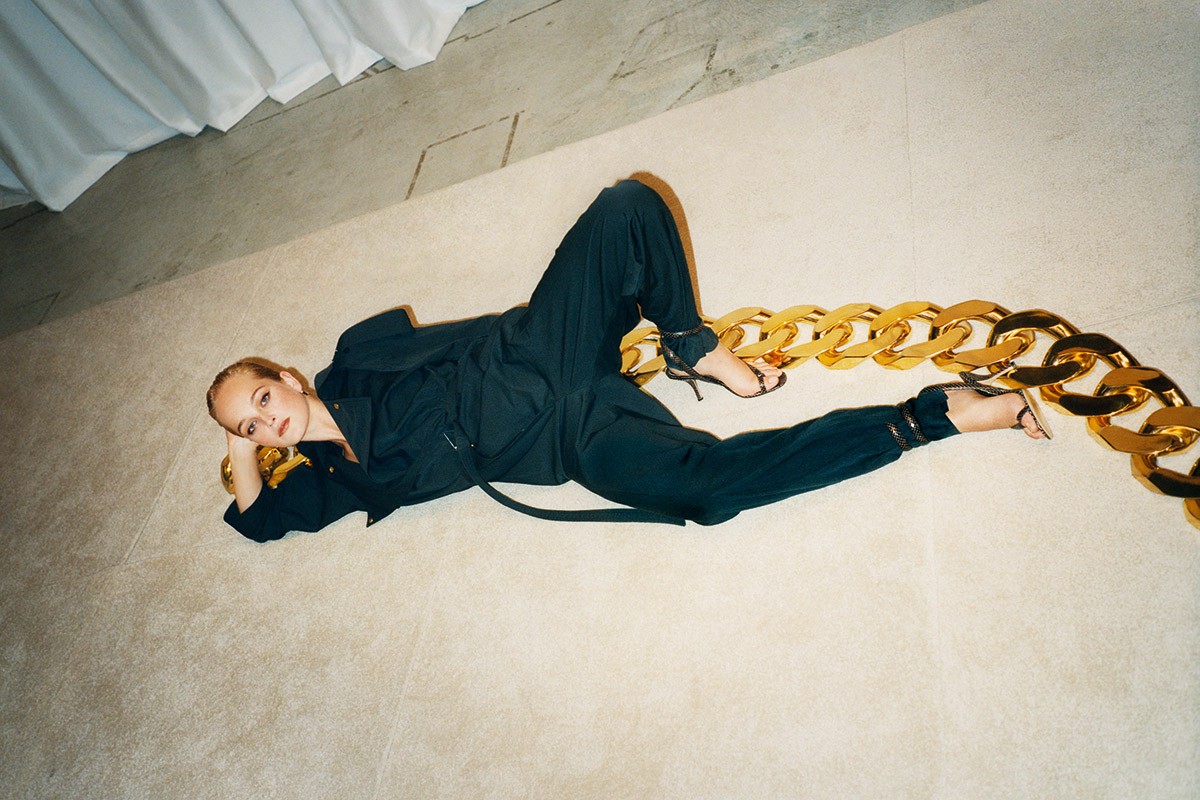 PHOTO CREDIT: BOTTEGA VENETA // TYRONE LEBON