Styling and Creative Direction:
Samantha Ria //
@samantharia
Photographer:
Ollie Ali //
@mrollieali
Hair Stylist:
Phoebe Goulding //
@phoebegold
MUA:
Eliza Clarke
Shoot Assistant:
Rhys Marcus Jay //
@rhysmarcusjay
Models: Ocean Lewis, Adi Gillespie and Carlo – Gino Tenkorang
Interview:
Lynn Moyo //
@meliimoet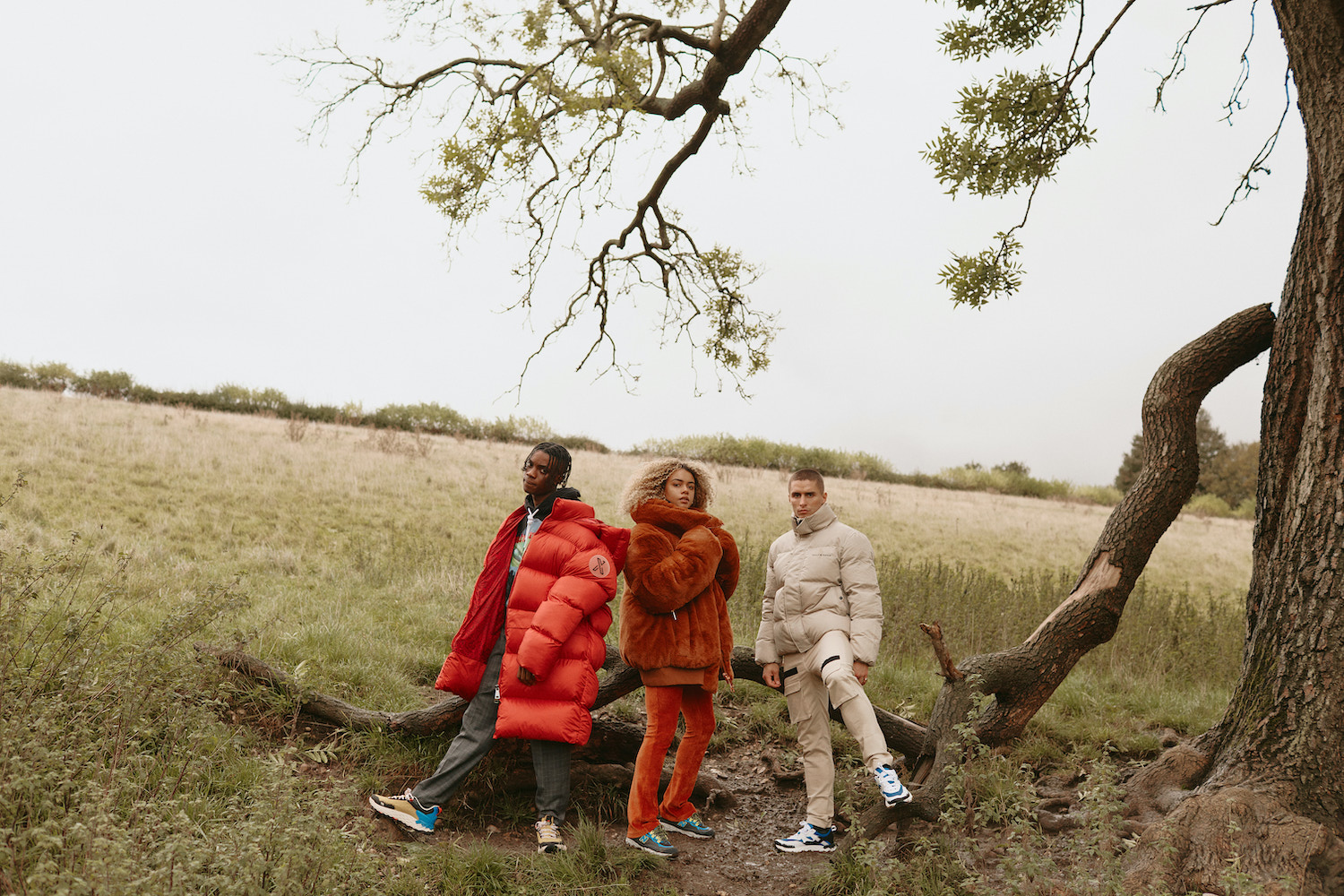 Carlo – Trousers: AllSaints, Jumper: Palm Angels, Coat: XUMU. Adi – All: Daily Paper. Ocean – Trousers: Champion, Fleece Top: Levi's, T-Shirt: Soul Seeker, Faux Fur Jacket: XUMU
Sneakers – All New Balance
Carlo
What would you love to do?
That's a good question. I'd actually love to make music; I think that's a talent that I'm missing. I would love to do music. I think I've got the voice to sing, so I've got a basis, but I would love to proper take it on. 
Whether it's the great outdoors or your local city, what do you most enjoy about being outdoors?
I think just being in nature is different from everyday life. It changes your mind frame, and you can think about things, you can plan things. You're not in the city where everyone playing music and there's a lot of noise. You're just on your own, chilling and finding new stuff.
What's the most adventurous thing you have done?
I've climbed a mountain in Ghana. Two hundred eighty-seven feet and I think that's the most adventurous thing I've done. I nearly slipped, though, and it was a bit scary but a good experience. 
If you could hike or trail anywhere in the world, where would you go and why?
I'd want to do Everest, so I could peak a mountain. It would be cool to say, 'I've been on the top of Everest, have you?'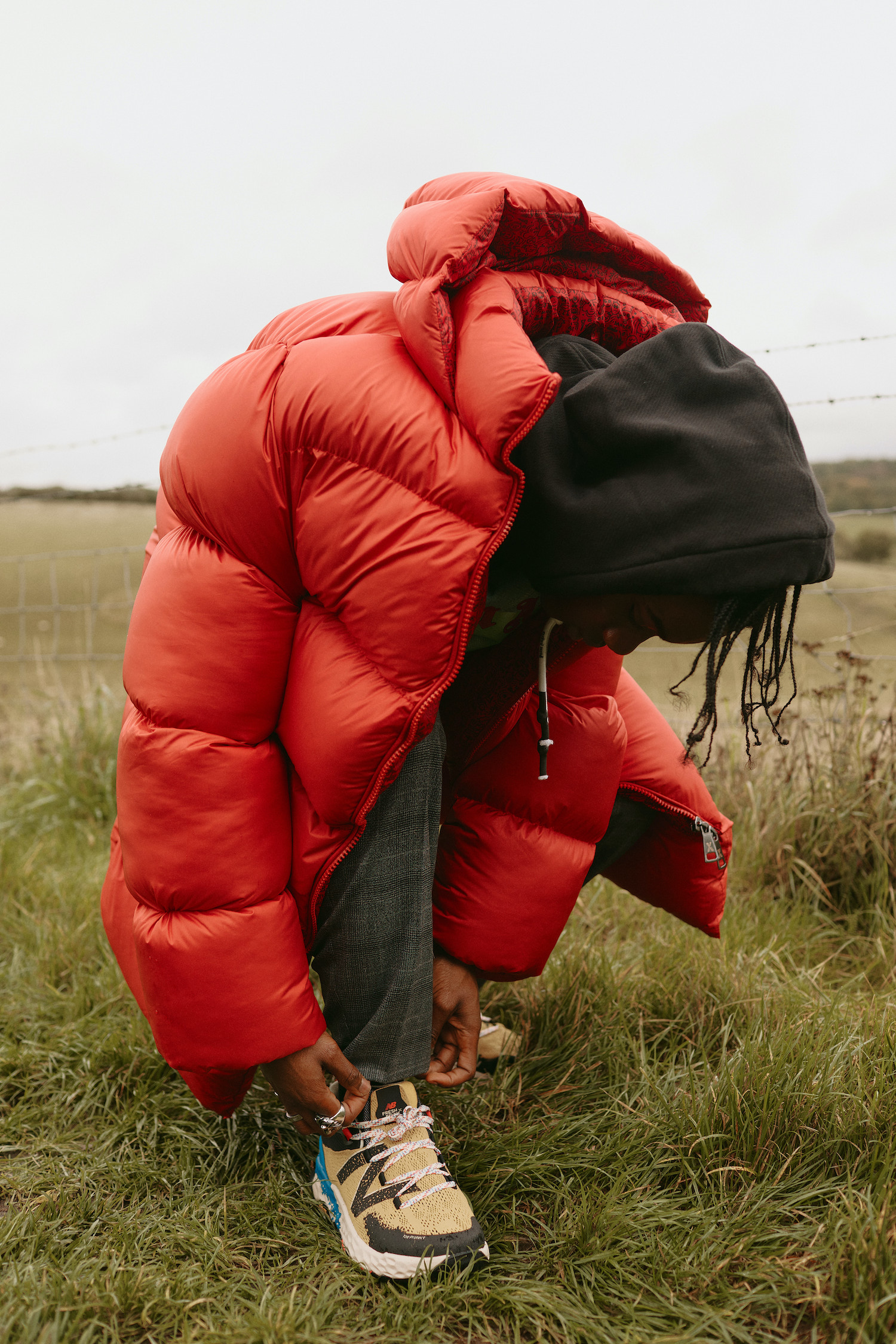 Adi
What's your favourite outdoor place to explore?
I don't have a specific place, but anywhere that's adventurous and nature. Something like skiing trips or that kind of thing, just any kind of new culture or terrain to explore. I'd like to go somewhere like Bulgaria, which is less resort-like and is a bit more gritty. So I'd probably say anywhere in the mountains really.  
Describe what being an outsider means to you.
It means something different from the norm. Whether it's you yourself not conforming to what everyone else is doing and what else is happening, but you're making your own trail on the outskirts. 
How would you describe your style?
My style has a lot of sportswear influences and references, but also a lot of outerwear and tailored stuff too. So a bit of a mixture between sports and higher-end tailored stuff.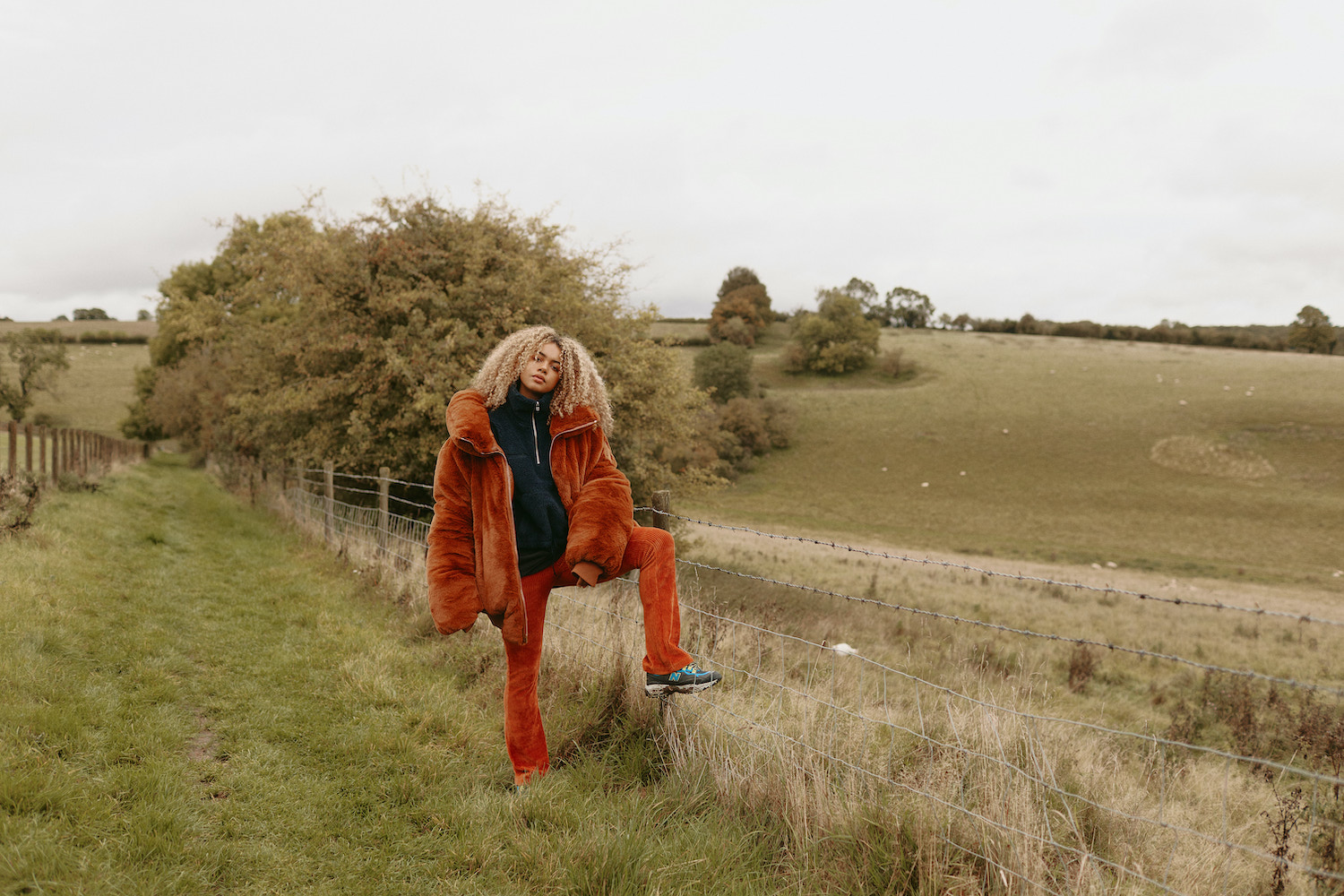 Ocean
How do you blaze your own trail in life?
How I think I blaze my own trail is just by being true to myself and coming as I am. Not overthinking or watching what everyone is doing, because everyone is on their own trail and you'll never be able to relate to theirs, and they cannot relate to yours. So if you focus on yourself, and do what you truly want to do, not what you subconsciously want to do by taking in everything around you, I think you can easily blaze your trail. 
Fashion, just like trailing, is a lot about balance. So what's one item you'd pair with a pair of trails sneakers to make a fire outfit?
Probably a bum bag. I wear a bum bag with nearly every outfit, and I think it'll go with some trail sneakers too.
Where do you start when putting together a look?
I personally start with either shoes or a coat. Just because I feel that usually gets seen the most, I think people don't really focus on what kind of jeans your wearing or what crop top you're wearing. If it's winter, I'd say coat, and if it's summer, then I'd say shoes.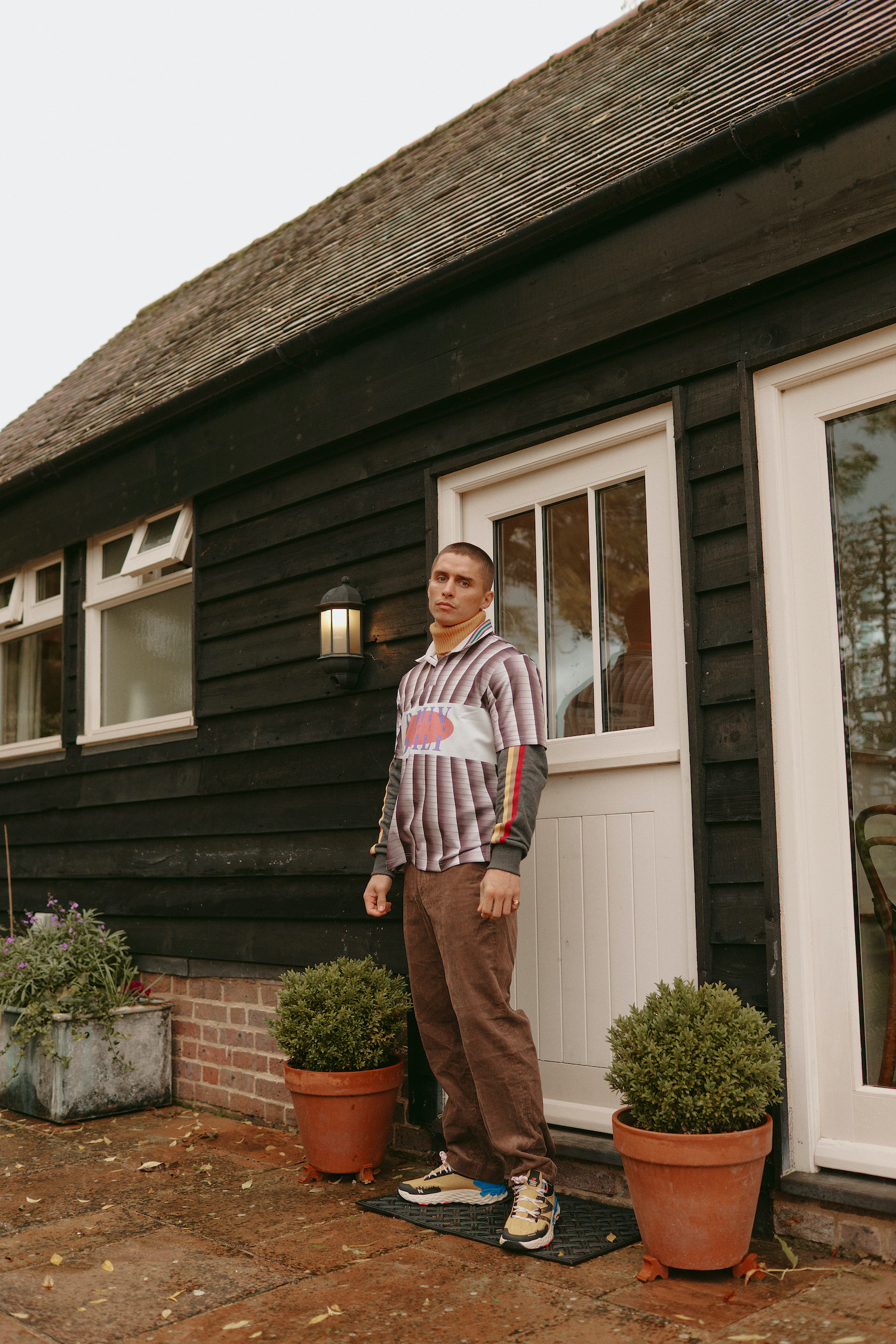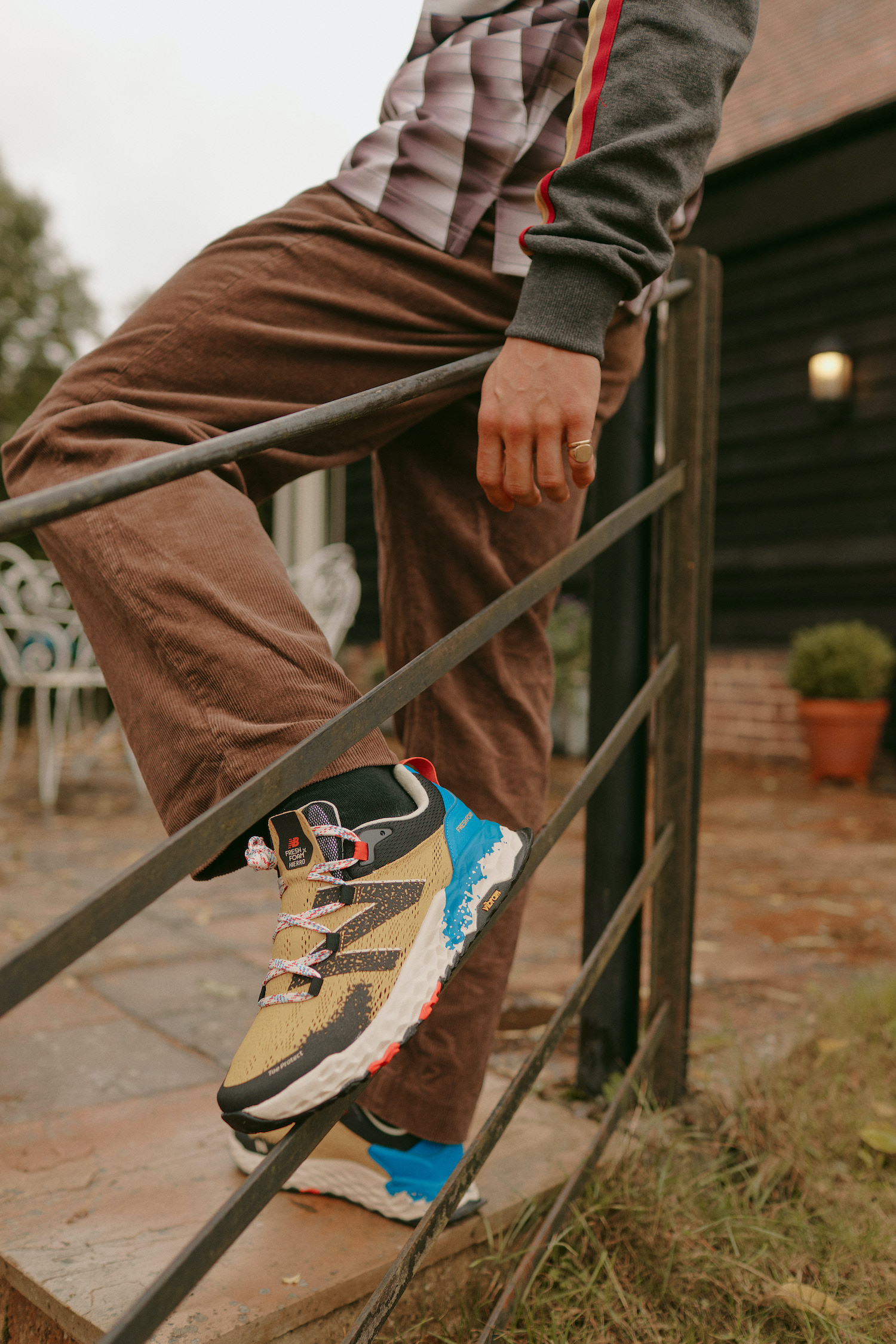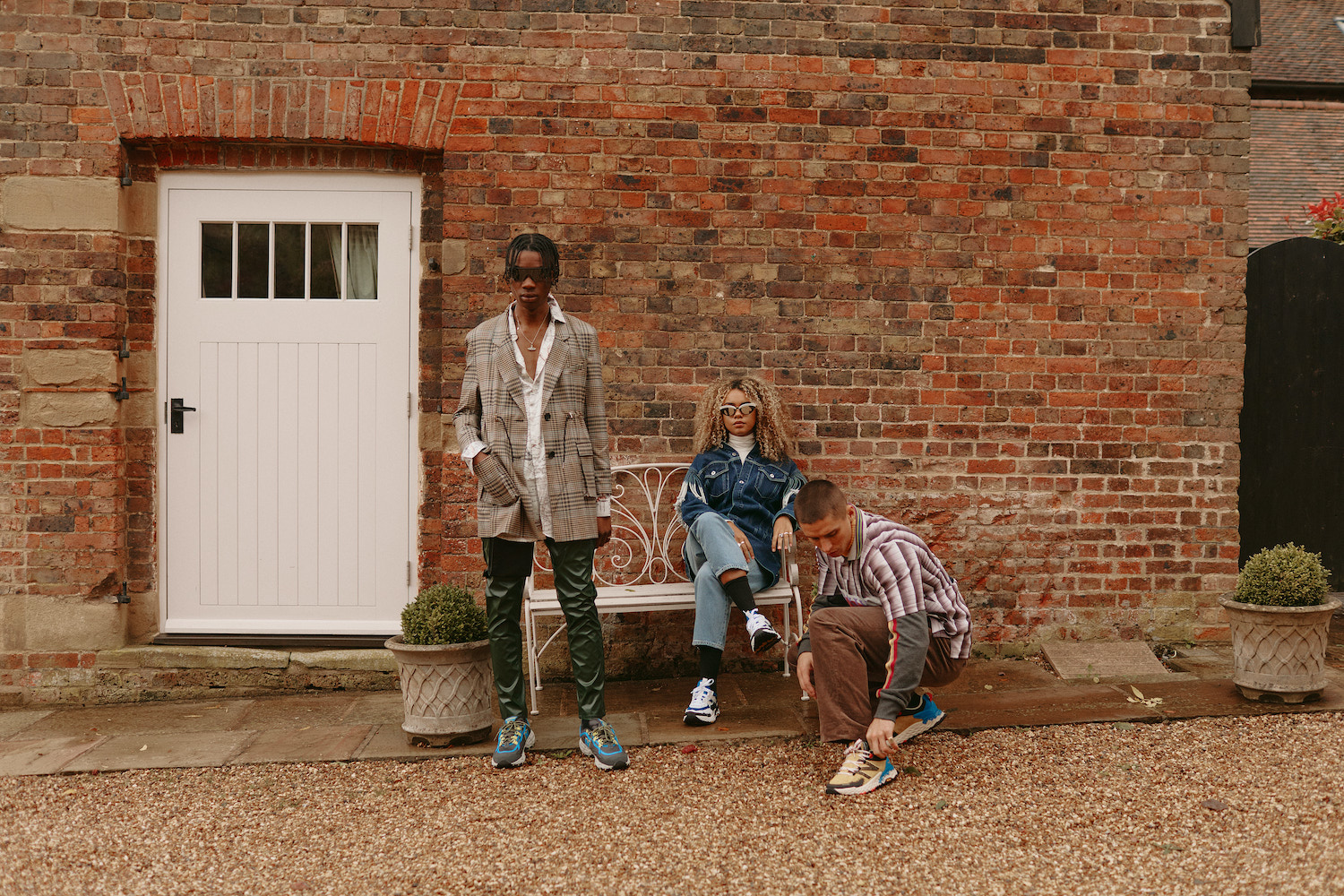 Carlo – All: ASOS. Adi – Jumper: Australian l'alpina, Top: Daily Paper, Trousers: Uniqlo. Ocean – Top: Nisse, Jeans: Levi's, Jacket: Levi's, Glasses: Kenzo
Sneakers – All New Balance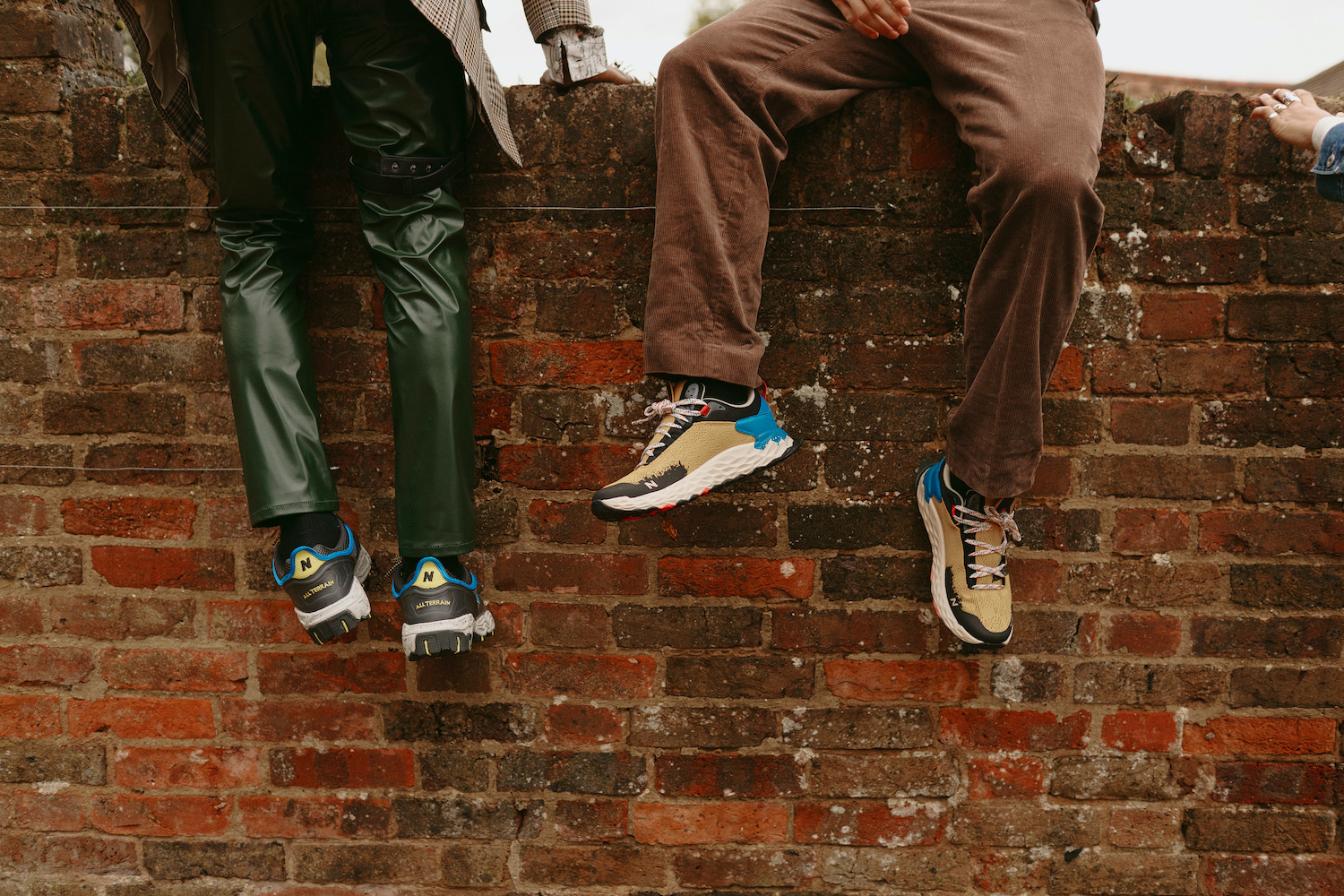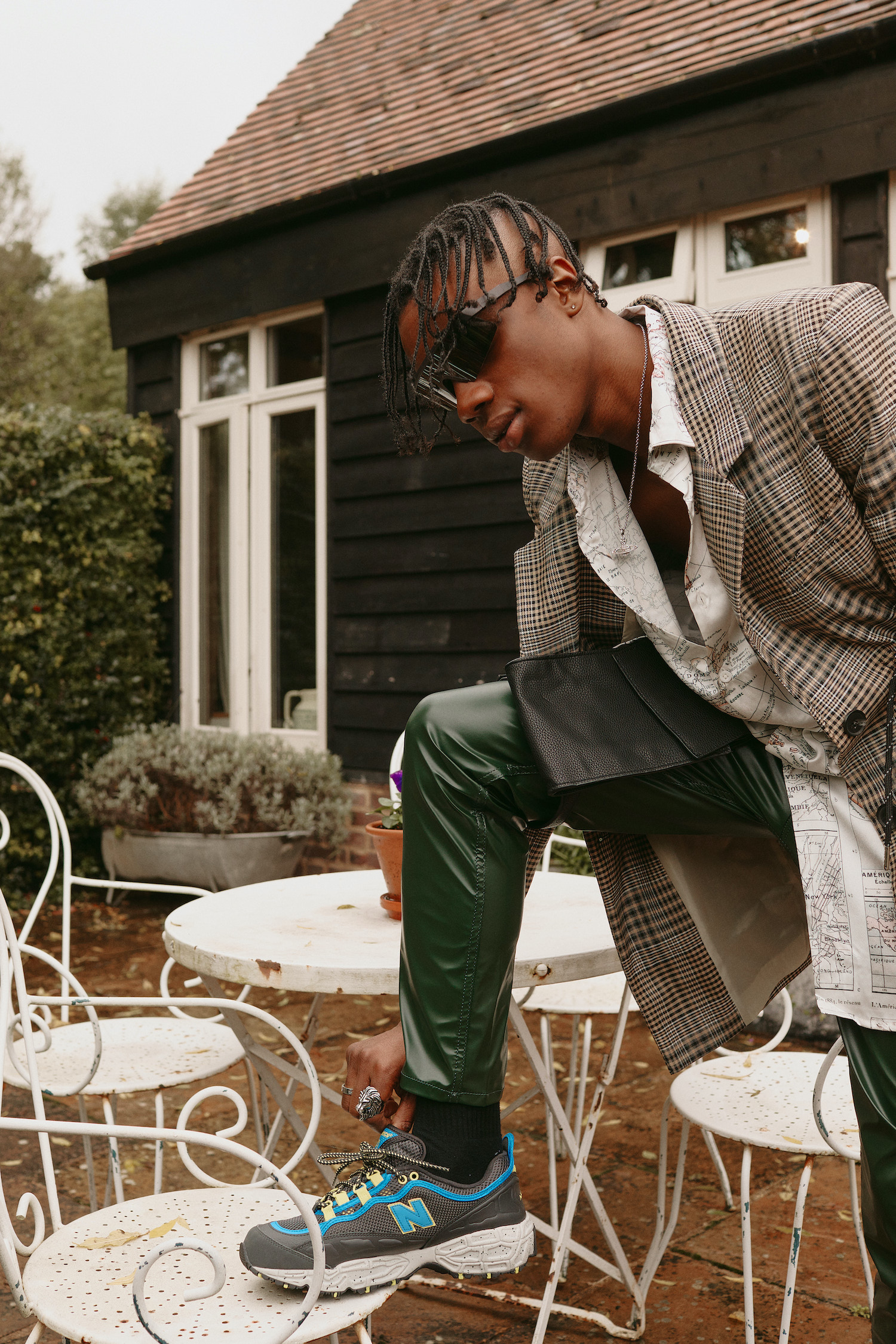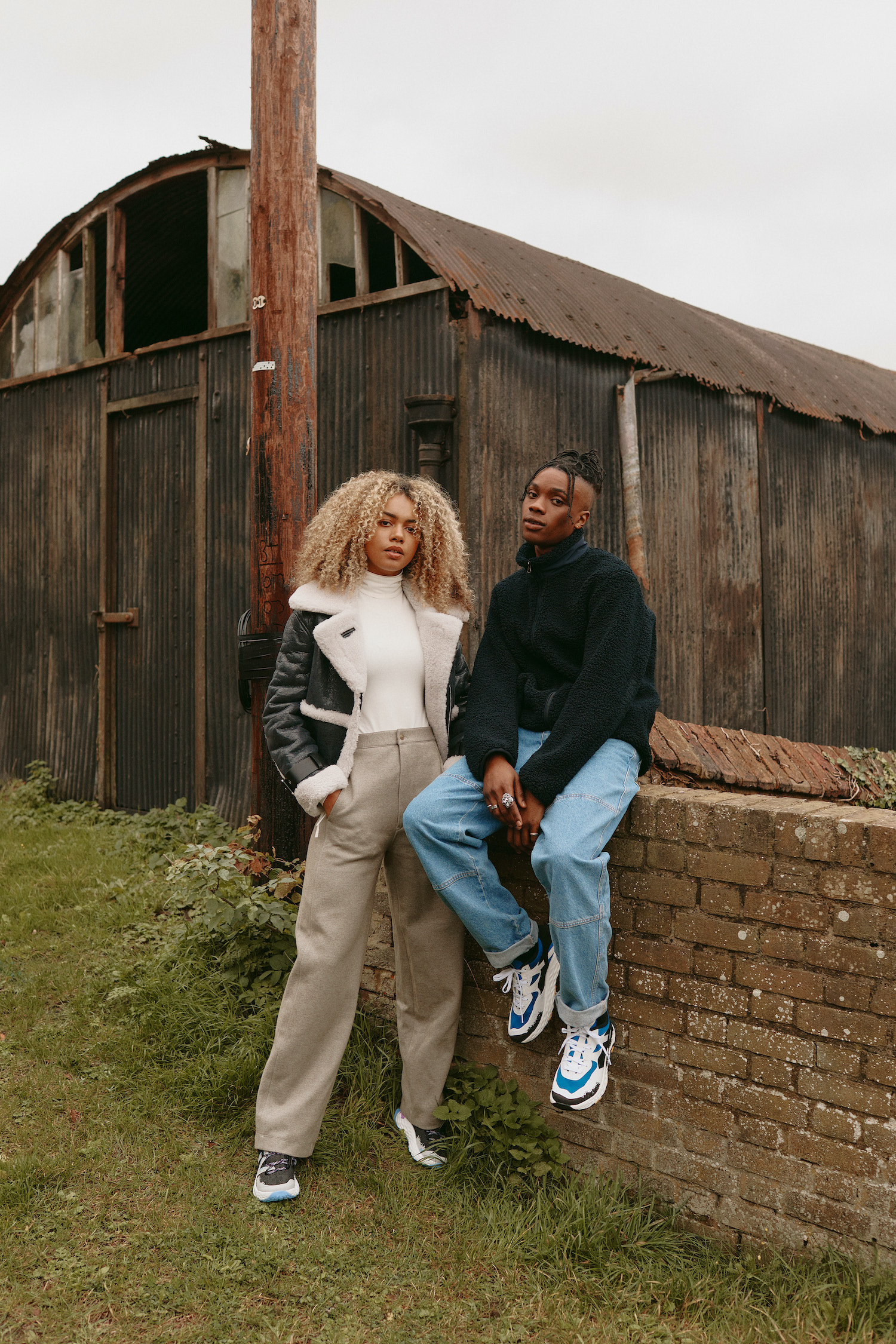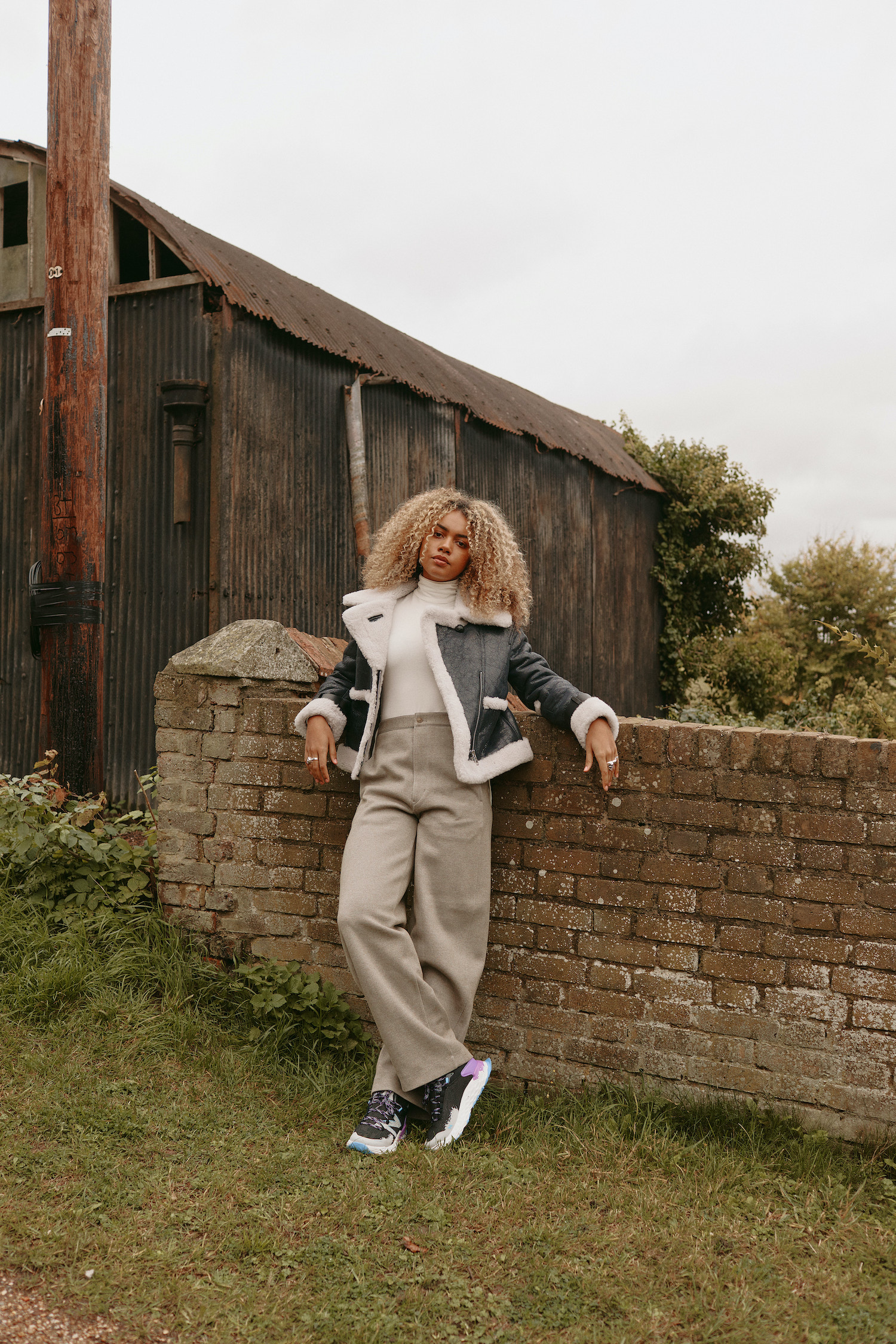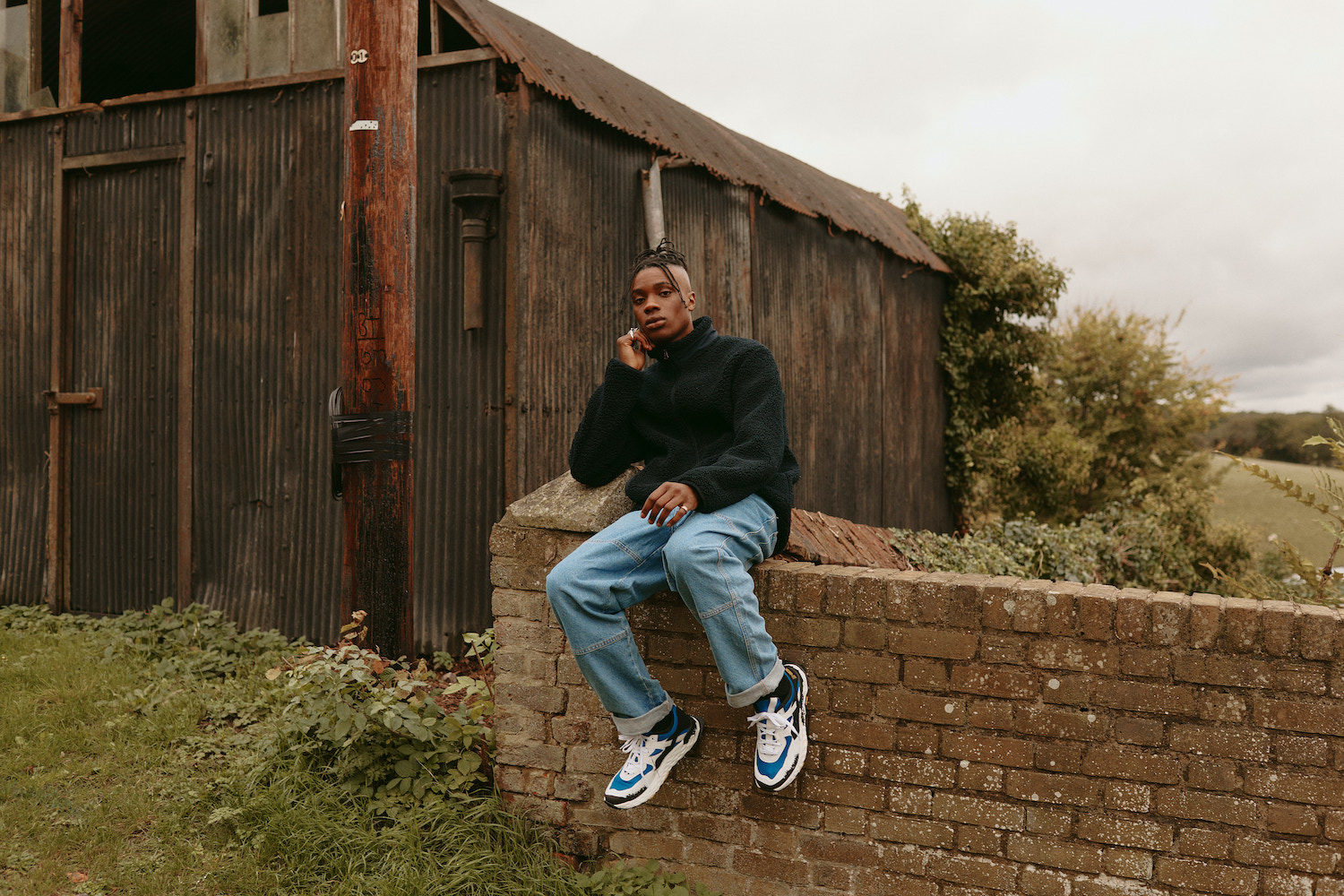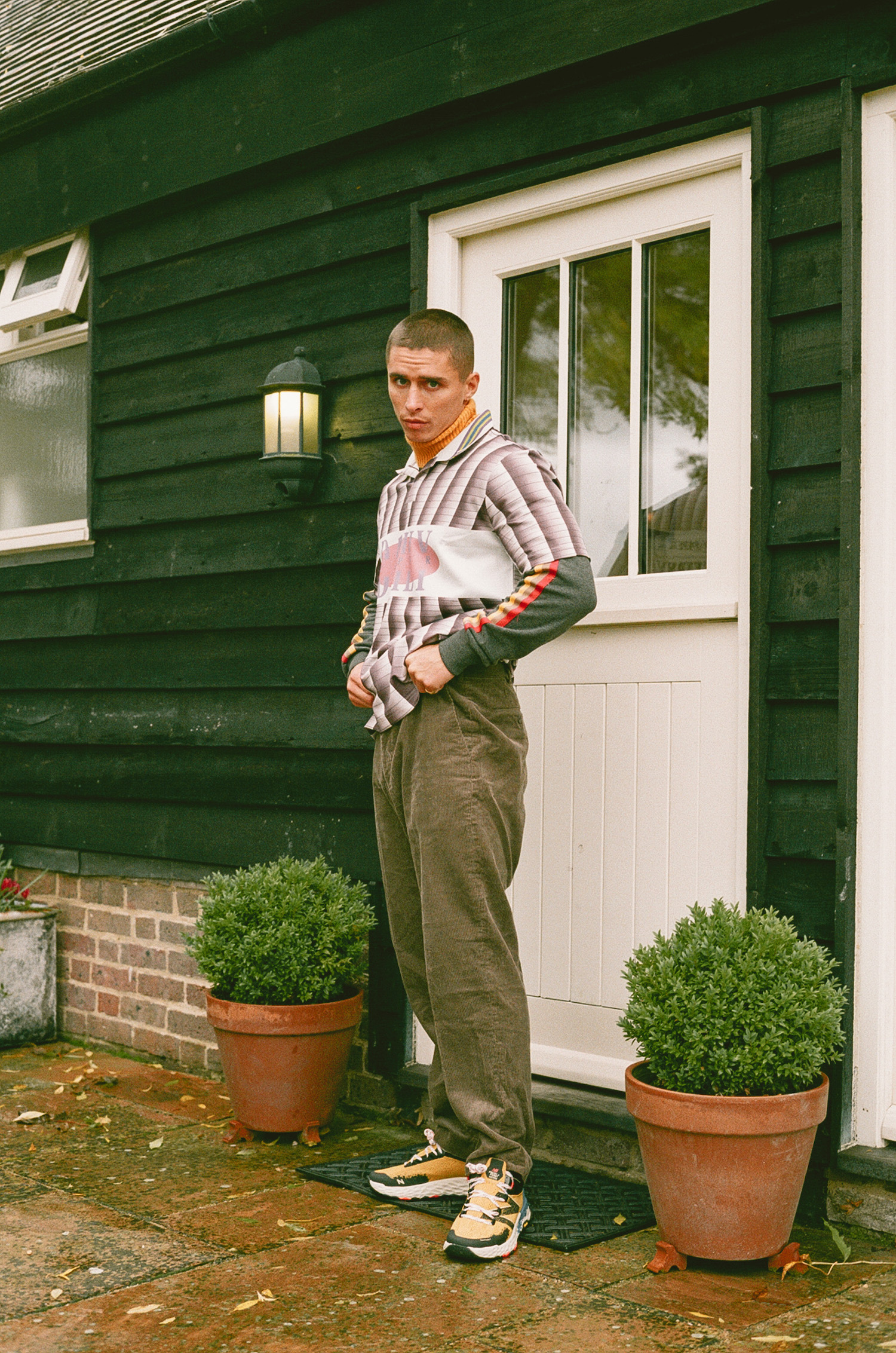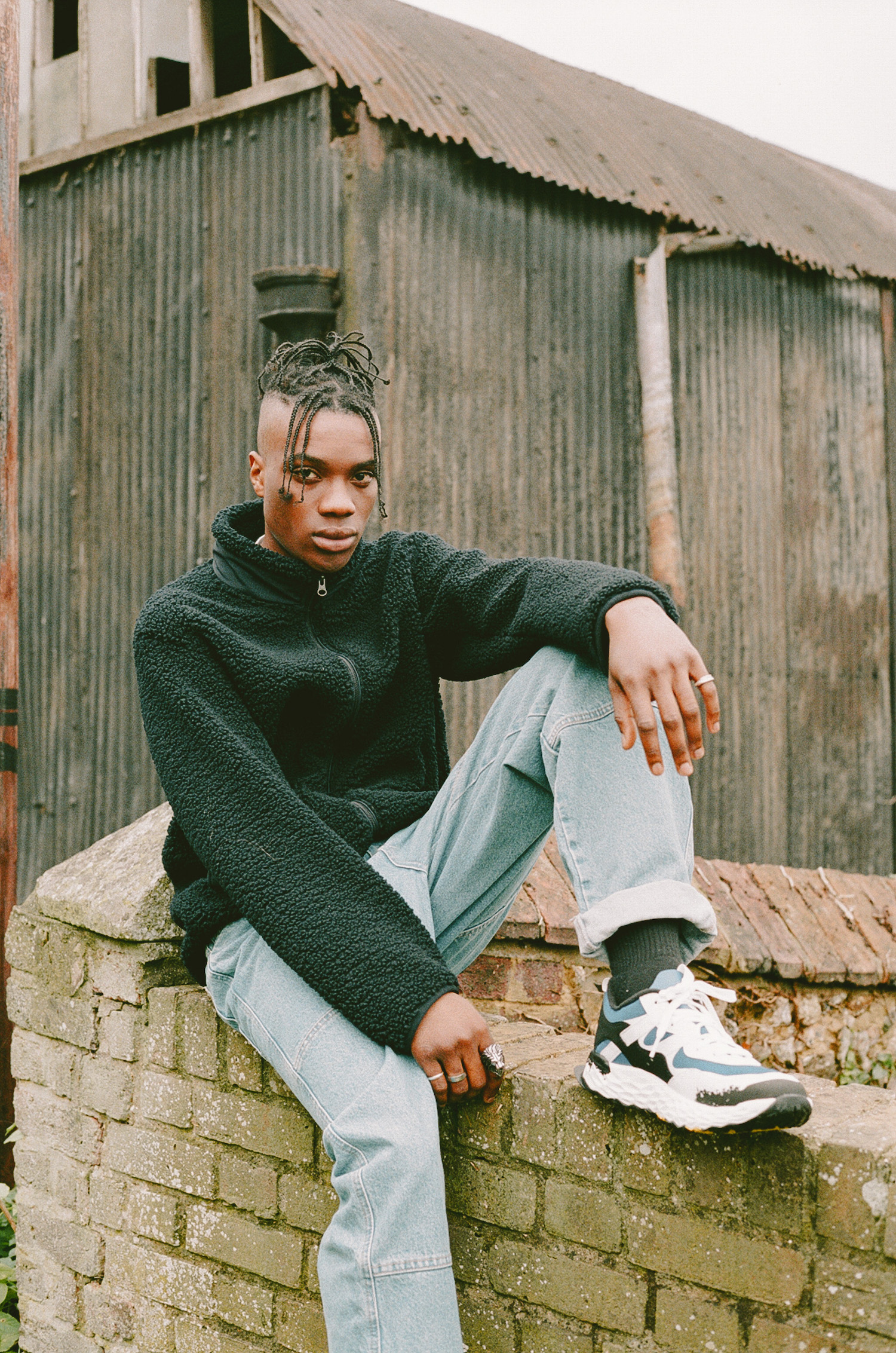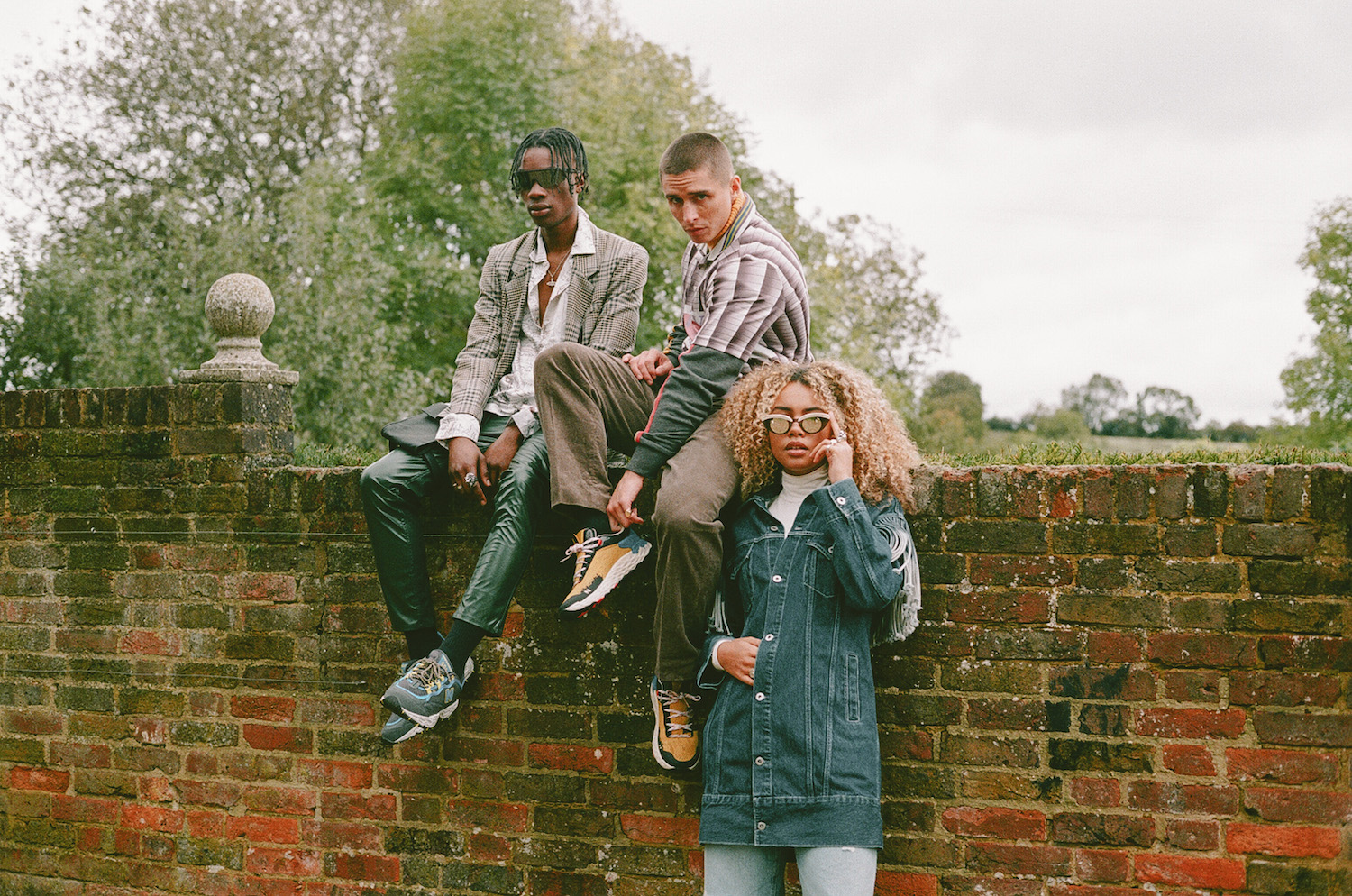 Carlo – Jeans: BDG at Urban Outfitters, Top: AllSaints, Fleece: Uniqlo. Ocean – Jacket: AllSaints, Trousers: Uniqlo, Top: Nisse
Sneakers – All New Balance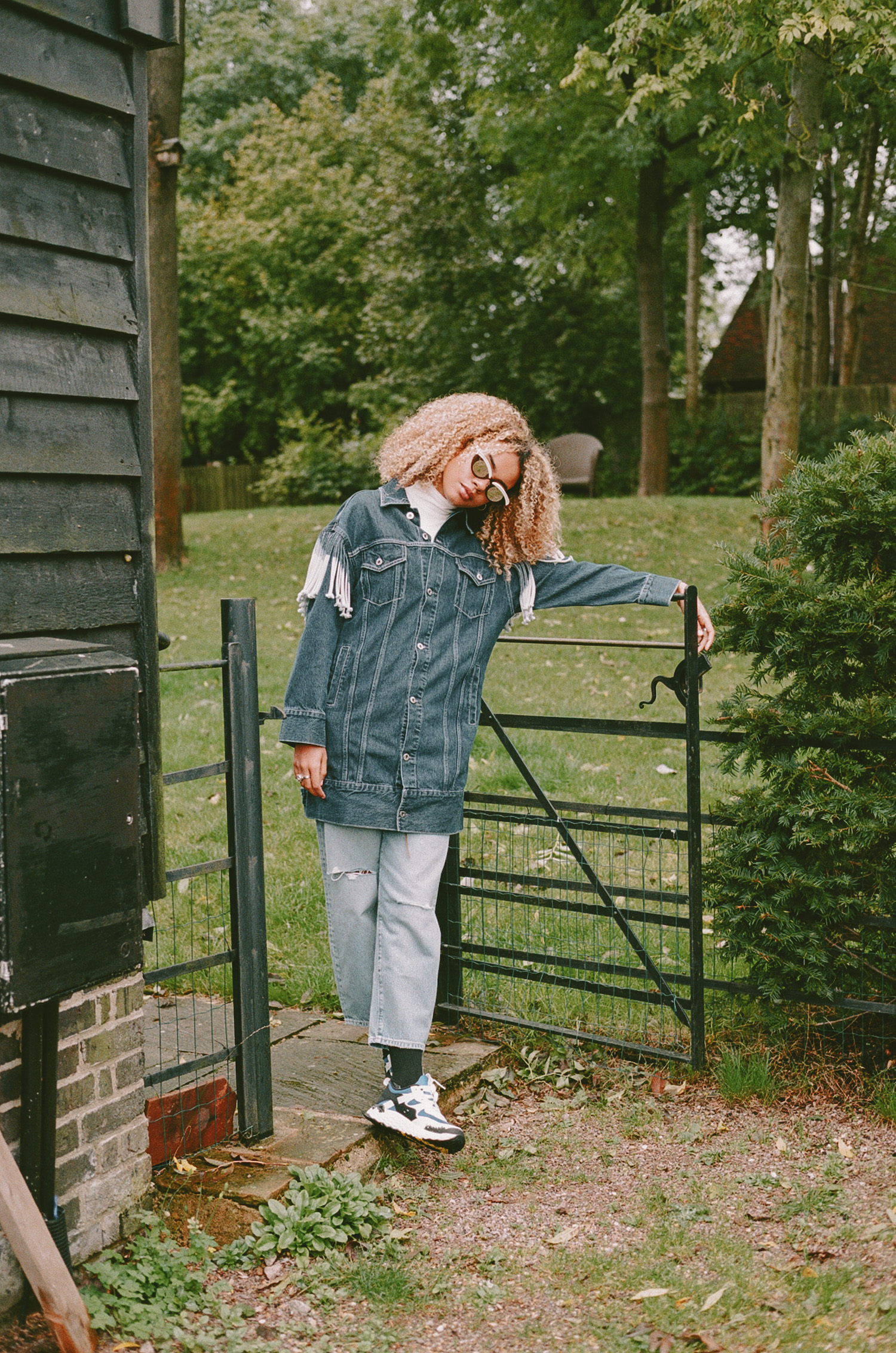 Hierro v5 Revel
in the magnificent outdoors with this trail shoe from New Balance. Offering a mix of durability and function to deliver the perfect platform for epic miles. Style up for everyday wear and explore less travelled roads with this versatile trail shoe.
RRP: £120, available from www.newbalance.co.uk
Buy Hierro v5 Revel
850AT
A rugged yet stylish trail-inspired shoe that can take you from off-road to the streets with ease. Featuring Fresh Foam X cushioning in the midsole and a durable Vibram® outsole, this hybrid style bridges the gap between trail and street style.
RRP: £110, available from www.newbalance.co.uk
801
Originally released in 1998, the New Balance 801 was the first shoe of its kind to combine running with trail — and remains a best-selling series today. Back and better than ever, the 801 trail shoe features superior cushioning and long-wear durability, making it a must-have for the recreational adventurer and urban explorer.
RRP: 80, available from www.newbalance.co.uk
Buy 801