Painting Miami Gold.
Marking the launch of their new Design District boutique during Art Basel Miami, Italian luxury label Bottega Diner and Creative Director, Daniel Lee hosted an intimate cocktail dinner recently in an Art Deco style dining cart located in the city.
Taking place at the iconic 24-hour, 11th Street Diner in Miami Beach, the car was given a luxed-up 1920s makeover in the shape of an all-around gold wrap and a Bottega neon sign with the same theme carrying through to details inside.
Check out some shots of what went down on the launch evening below or head down to check it out for yourself before it closes on December 14th.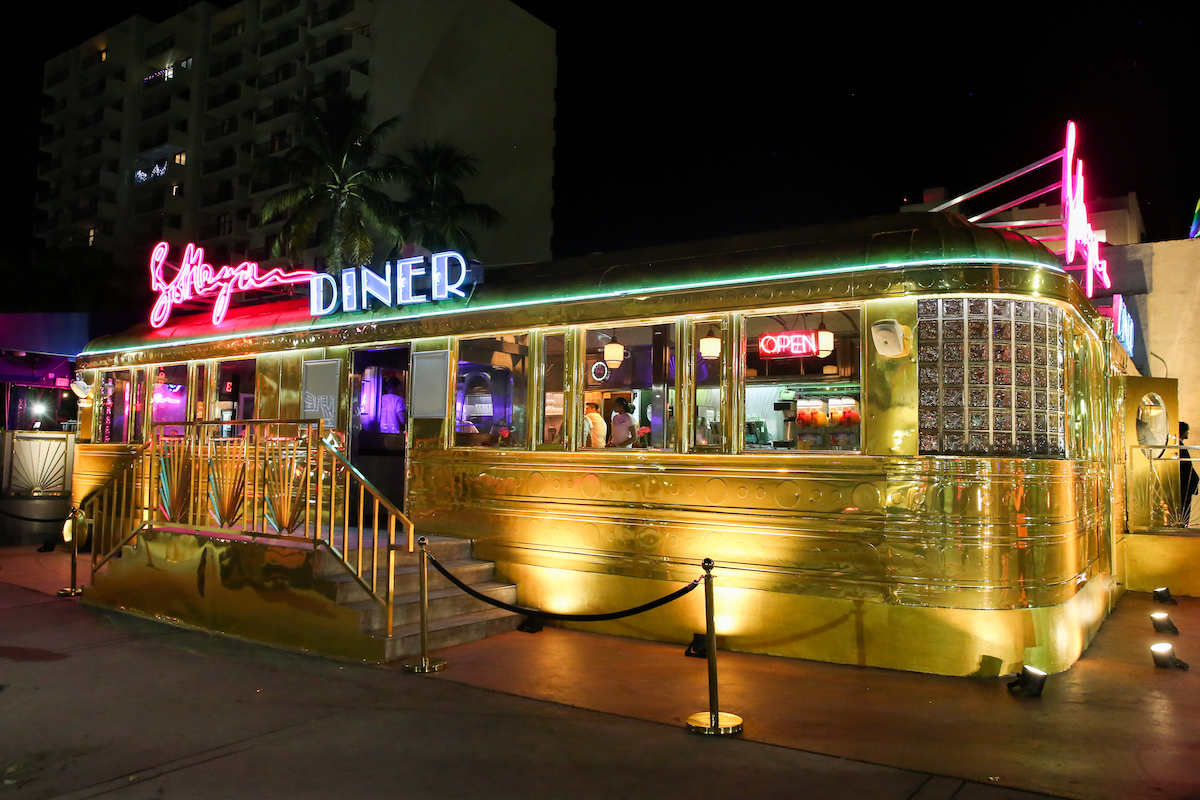 PHOTO CREDIT: @Bottega Veneta