Luka's Riyadh Getup.
Taking to Instagram to mark his arrival in Riyadh, Saudi Aradia, Luka Sabbat was spotted recently in a typically sartorially bold getup, donning a leopard print jacket to touchdown in the Middle East.
Opting for the statement jacket over a graphic t-shirt up top, the American creative rounded out his ensemble with a pair of black trousers, Rick Owens Dunks, aviator glasses and a cap.
Thoughts? Follow the links below to shop the look.
SHOP SIMILAR JACKET
SHOP SIMILAR RICK OWENS TRAINERS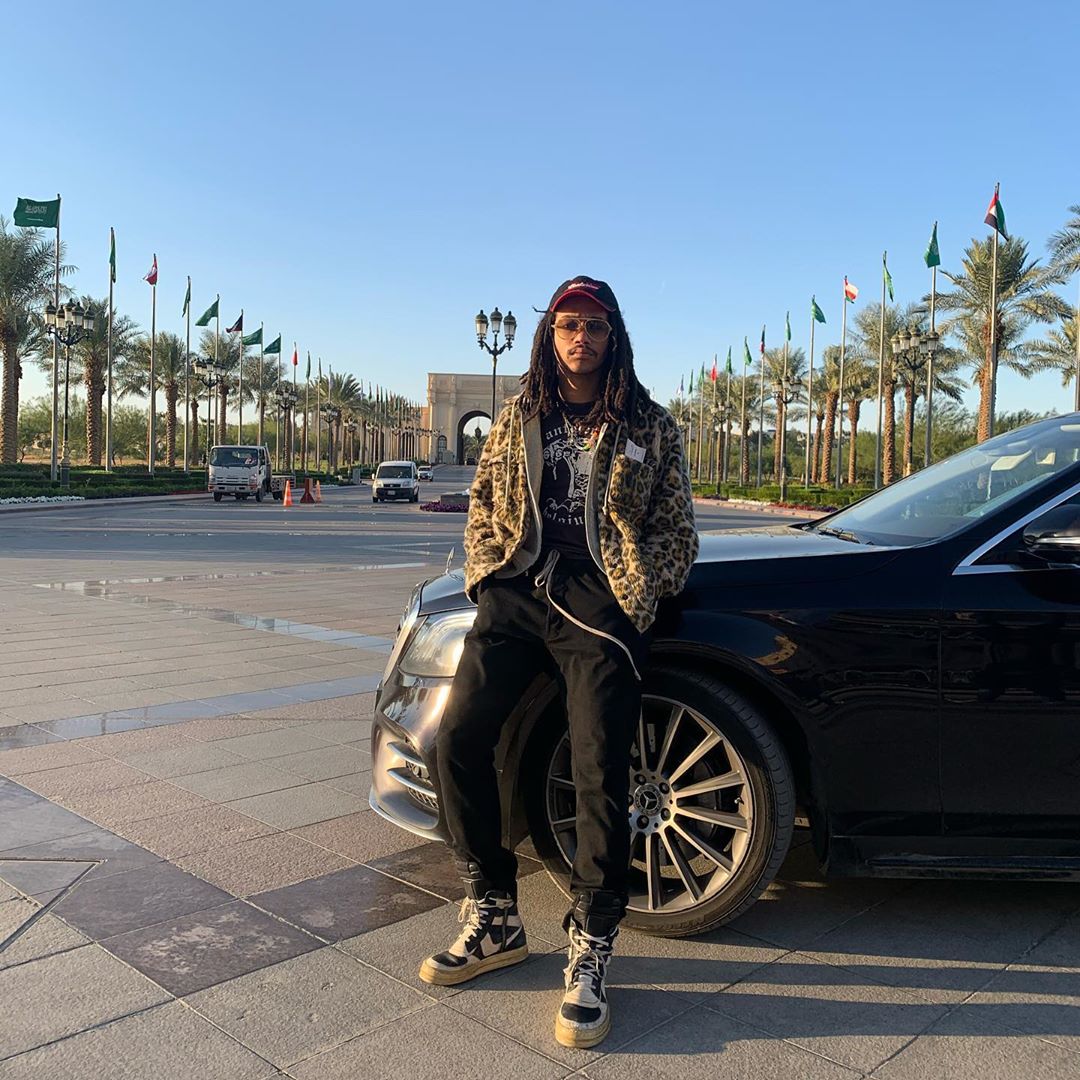 PHOTO CREDIT: @LukaSabbat