Dining with Vuitton.
Ever the proof that an established brand can sell just about anything, Louis Vuitton is set to branch into hospitality with the opening of their first-ever café and restaurant next month.
Arriving on Japanese shores in their new Osaka flagship store, Le Café V is set to take a space on the building's top floor and will feature an adjoining bar and terrace as well as a menu from one of the country's leading chefs, Yosuke Suga. Speaking to WWD, chairman and chief executive officer of Louis Vuitton, Michael Burke went on to suggest that further hotels and restaurants could also be up for consideration.
Check out some artist's renderings of the new space below or head down for yourself from February 15.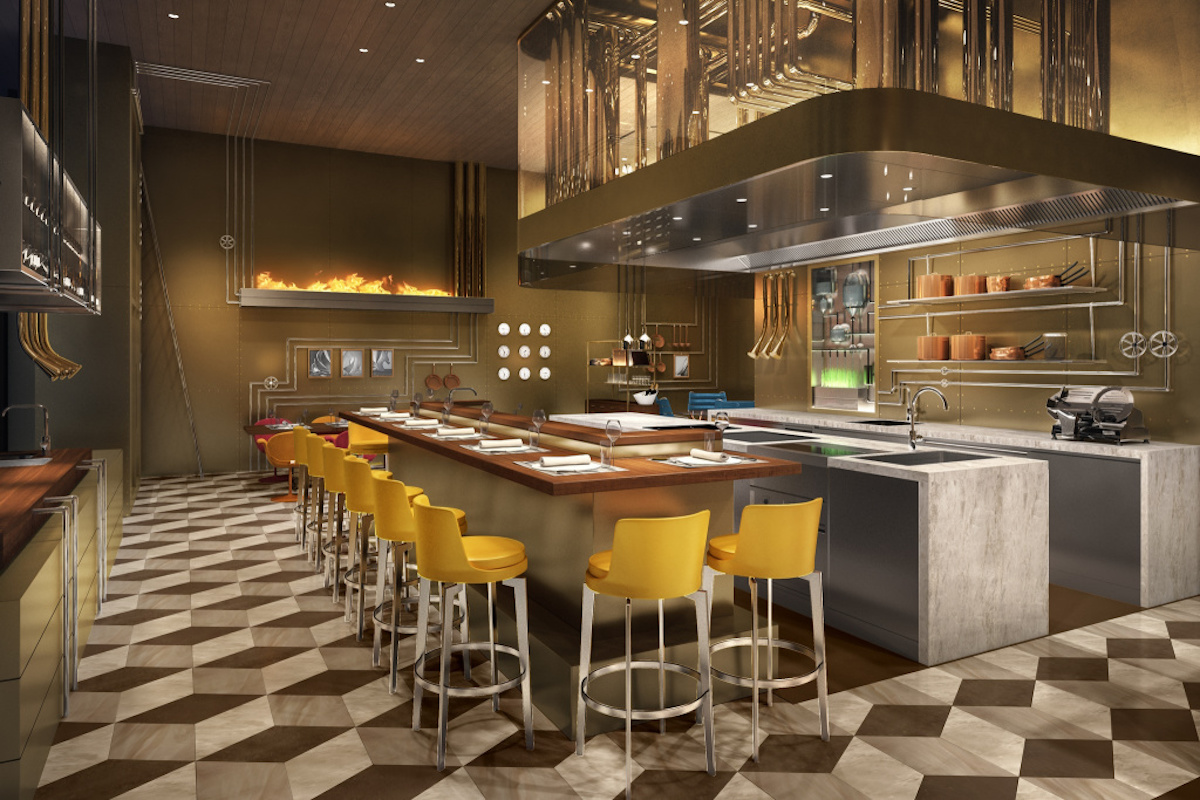 PHOTO CREDIT: WWD/Louis Vuitton